Having problems with the Cricut Print then Cut Calibration? Is your Cricut Explore not reading the Print then Cut sensor marks? Here's the fix to one possible problem.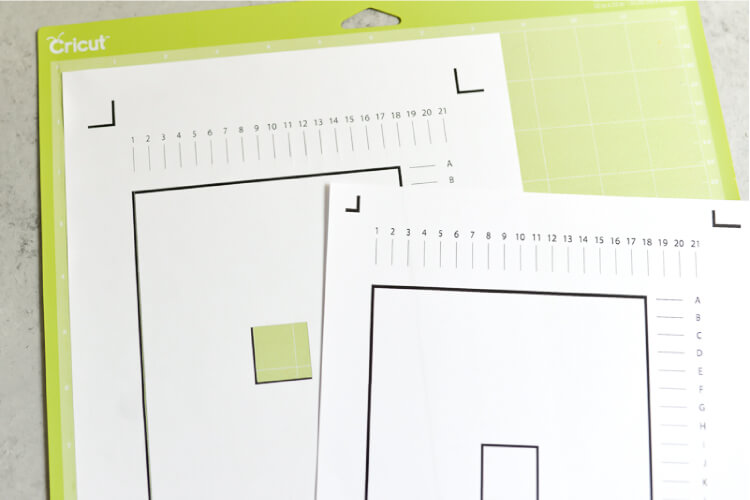 You all know that I seriously love my Cricut Explore. But as with all relationships, sometimes we hit a bump in the road.
Today that bump was calibrating my Cricut to work with the Print then Cut feature. Print then Cut allows you to print a full-color image on your home printer, and then have the Cricut cut around the edges of that image.
The first time you use this feature, you'll be asked to calibrate your Cricut Explore (the Cricut Air and Cricut One come pre-calibrated).
Here's the general calibration process:
In the Cricut Design Space, select a Print then Cut image, and click "GO."
If this is your first time using Print then Cut, it will prompt you to calibrate.
Print the calibration sheet provided by the software.
Place the printed sheet on your Cricut cutting mat and hit the GO button on your Cricut.
The Cricut will read the sensor marks and make a test cut on the paper, and ask you some questions about it.
Then it will make a few more cuts, and ask a few more questions.
Calibrated!
For me, the process completely shut down at #5. No matter what I did, the Cricut would NOT read the sensor marks.
This is not a new problem. There are lots of posts and videos of people who had a similar issue, and the Cricut site itself addresses it. If my method doesn't work, feel free to Google something else. It sounds like there are a few different fixes. Based on other peoples' answers, I thought it might be that the light in my room was too bright, or my cutting mat was dirty, or I didn't have the sheet aligned on my mat properly.
Nope.
What actually happened was that even though I didn't touch the settings for my calibration printout sheet (as advised by the Cricut software), it didn't print correctly. You can see in this photo that the sensor marks on the top sheet (the one I printed first) were cut off. The correct sheet is the one that's on my mat — it has the full sensor marks.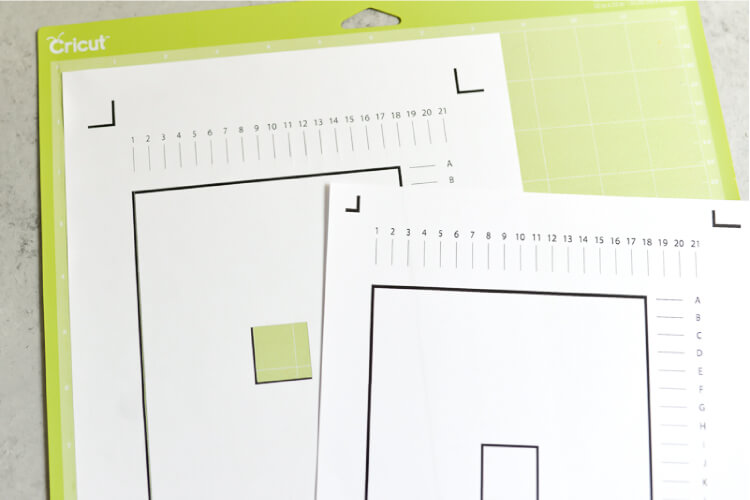 I'm not sure why the software and my printer couldn't get along and print the calibration sheet correctly. Instead, you can download the calibration sheet directly. I didn't have to change any settings for it to print properly — just make sure that the entire sensor marks are showing.
Once I got the correct calibration sheet into my Cricut Explore, it calibrated perfectly! Tomorrow I have my first Print then Cut file for you — I am so happy with how it turned out and can't wait to share!
Stop pulling your hair out and start creating confidently with your Cricut! Finally understand how to use your Cricut with my Learn Your Cricut eBooks!