Now is the perfect time to get your planning game on point! From stickers to bookmarks, ephemera to cover decals, check out this crafty collection of planner ideas with the Cricut!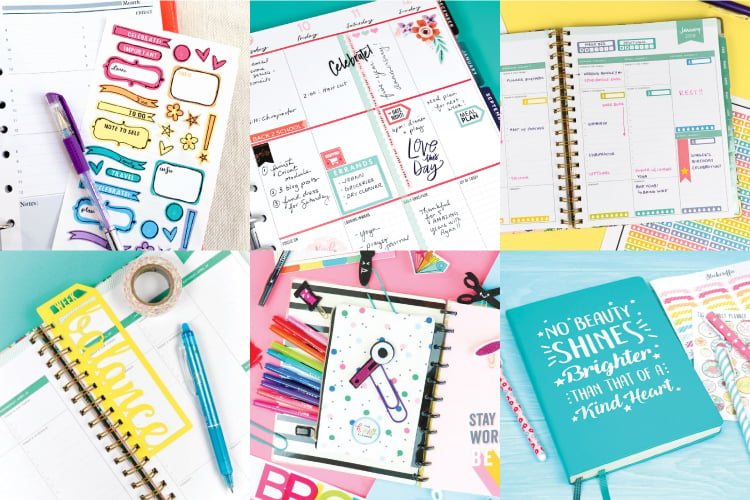 The blogging world is weird. We're always a month or two ahead of time. Christmas was "over" for me weeks ago (though I'm still looking forward to celebrating with my family next week) and I've spent a lot of my December planning for next year.
I've been working through my PowerSheets planner (my favorite planner to actually Make Stuff Happen each month) to help guide my 2020. I love adding my own touches to my planner by making stickers and bookmarks using my Cricut! Your Cricut Explore or Cricut Maker is the perfect tool to bring your planner to life.
You can take your own planning game to the next level with this fun and colorful collection of planner ideas with the Cricut. I am sure you'll find a bunch of new ways to organize all that you have going on in your brain, plus make your planner even more unique!
Also make sure to check out my Printable Planner Stickers from Etsy post! So many great options at super low price points.
Planner Ideas with the Cricut
Plan Your Year