Get the SVG cut files to make these inspirational planner bookmarks on your Cricut or other cutting machine! Plus get nine other inspirational cut files in this amazing January Fresh Cuts bundle.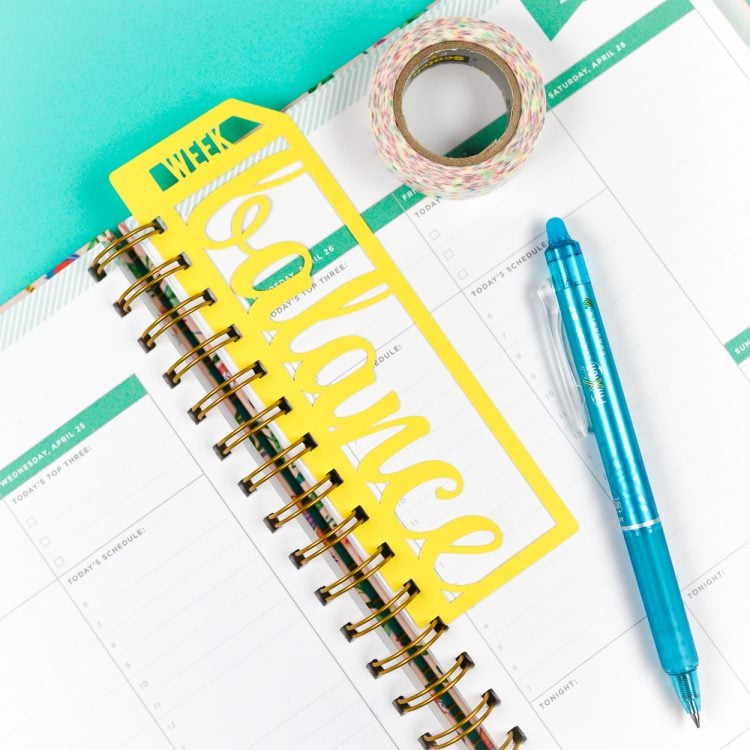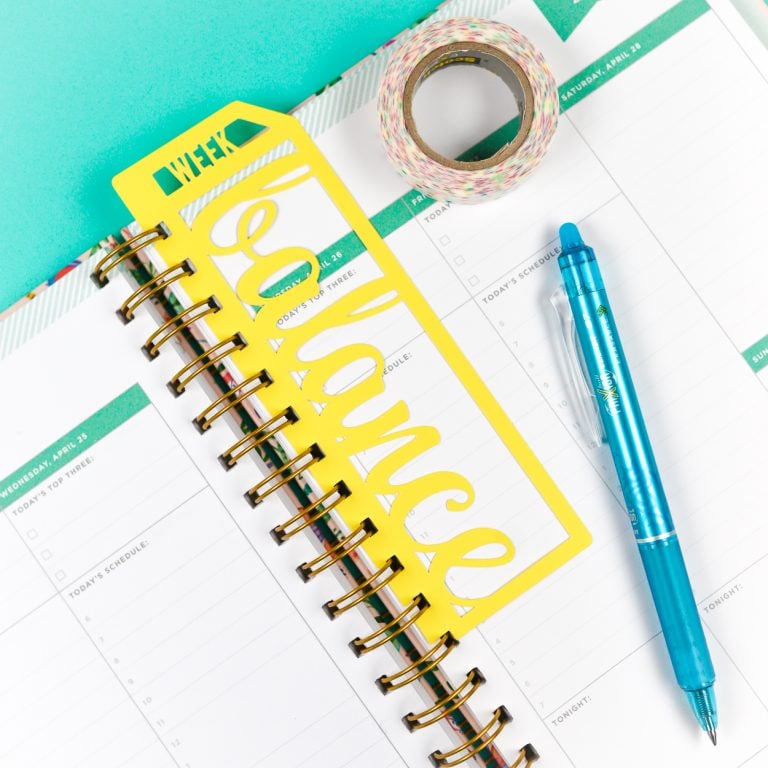 I love having a paper planner, but I often find myself either flipping endlessly through the pages until I find the week I'm on, or keeping the entire spiral notebook open, which leaves the pages open to all sorts of mishaps (namely, me splattering coffee on it at my desk!). So this year I decided to design a handful of planner bookmarks that would help me find key pages of my planner.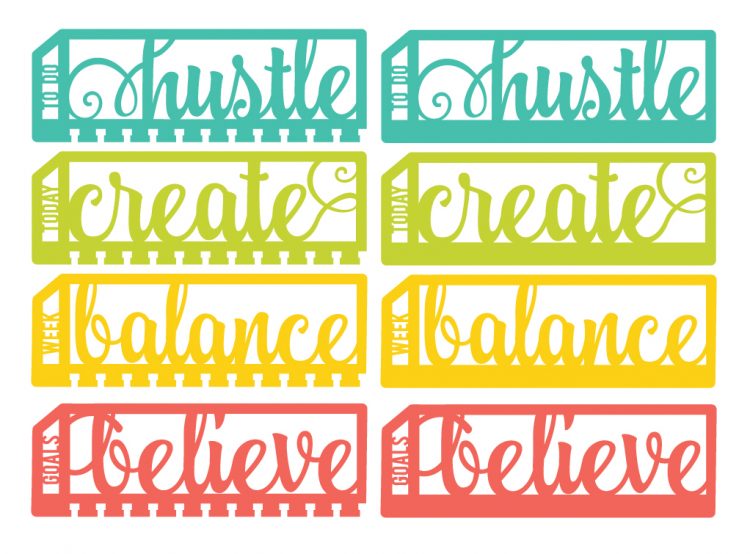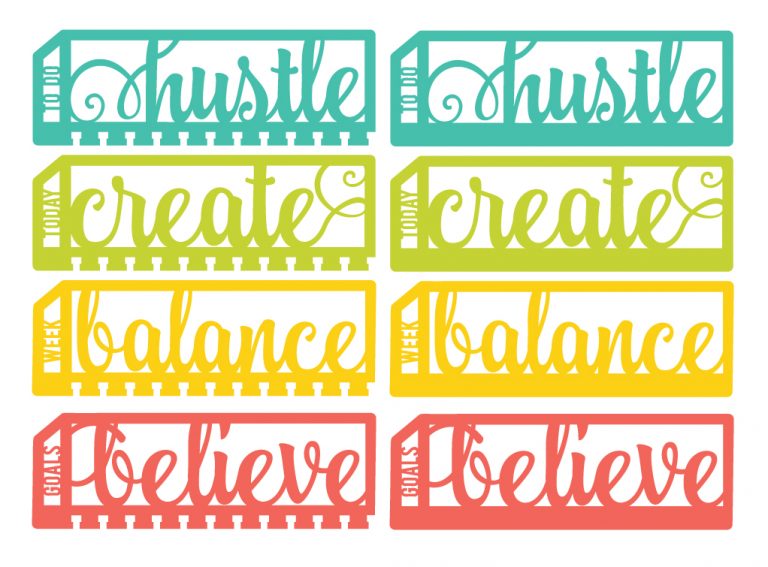 I used words that I thought worked well with each section:
To Do: Hustle
Today: Create
Week: Balance
Goals: Believe
Hopefully you'll find these inspiring as you start to plan your new year! I designed them with both the cutouts for a spiral notebook, and without, just in case you have a different style notebook and want to cut them yourself, or if you want to use them in a hardbound book.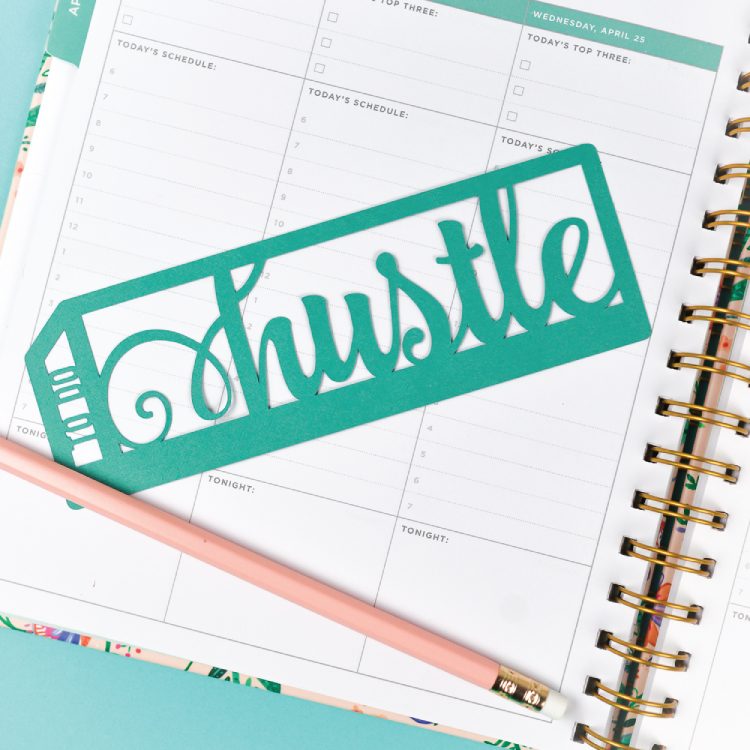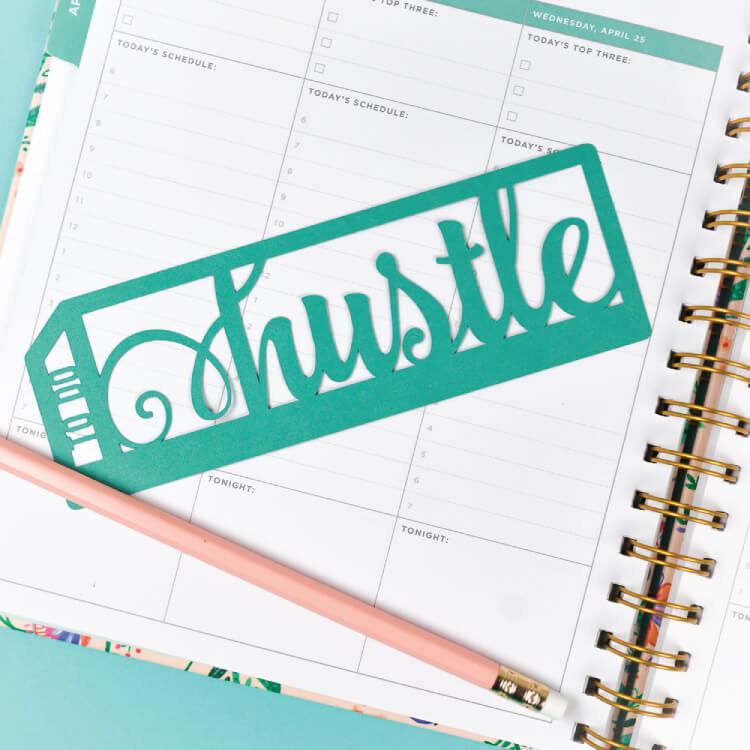 Want to feel even more inspired in the new year? This month's Fresh Cut Bundle has you covered! Get this inspirational bundle of cut files before they're gone for good! This limited edition bundle is only available for a short time, and for a fraction of its retail value.
Get the Planner Bookmarks + Fresh Cut Bundle Here
Ten of your favorite bloggers have come together to offer these files, which are designed to be used in planners, notebooks, calendars, and anywhere else you need a little inspiration! 2018 is YOUR year! These cut files are designed to be used with Cricut, Silhouette, and other compatible cutting machines and software that use SVG files.

More Planner Inspiration