Baby, it's cold outside! Stay inside where it's warm and create cozy pajamas, snuggly blankets and steaming coffee mugs with the four cut files in this funny winter SVG Bundle.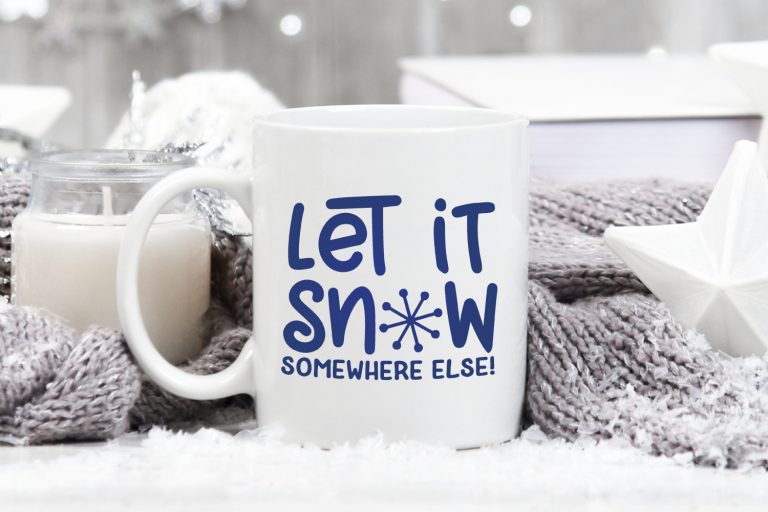 If you know me at all, you know I count down each and every hot day of summer. Heat is not my friend and (not) lucky for me, Northern California is known for its sunshine and excessively warm summer days. Fall and winter can't come soon enough in my books.
I have to say though, my little corner of California can put on quite the blustery and wintery show. The snow-covered mountains of the Sierra Nevada aren't too far from me and after what seems like a million days of a milling degree weather, I'm ready for an escape.
I love the cold weather. I kind of also love fuzzy pajamas, fluffy scarves, warm hoodies and all the blankets. Plus, my boys bundled up in beanies, puffy jackets and snow mittens – ADORABLE!
I channeled my love for the cold into four chilly cut files that I hope inspire you to either go play in the snow or stay inside, bundled underneath your favorite blanket with your favorite mug full of your favorite warm beverage in your hand. I'll let you guess which winter activity I'm going to choose. Netflix, anyone? Jazz up a pair a of warm pajamas, dress up a coffee mug, and a little humor to a big hoodie sweatshirt. There are so many cool and crafty possibilities in this Winter SVG Bundle.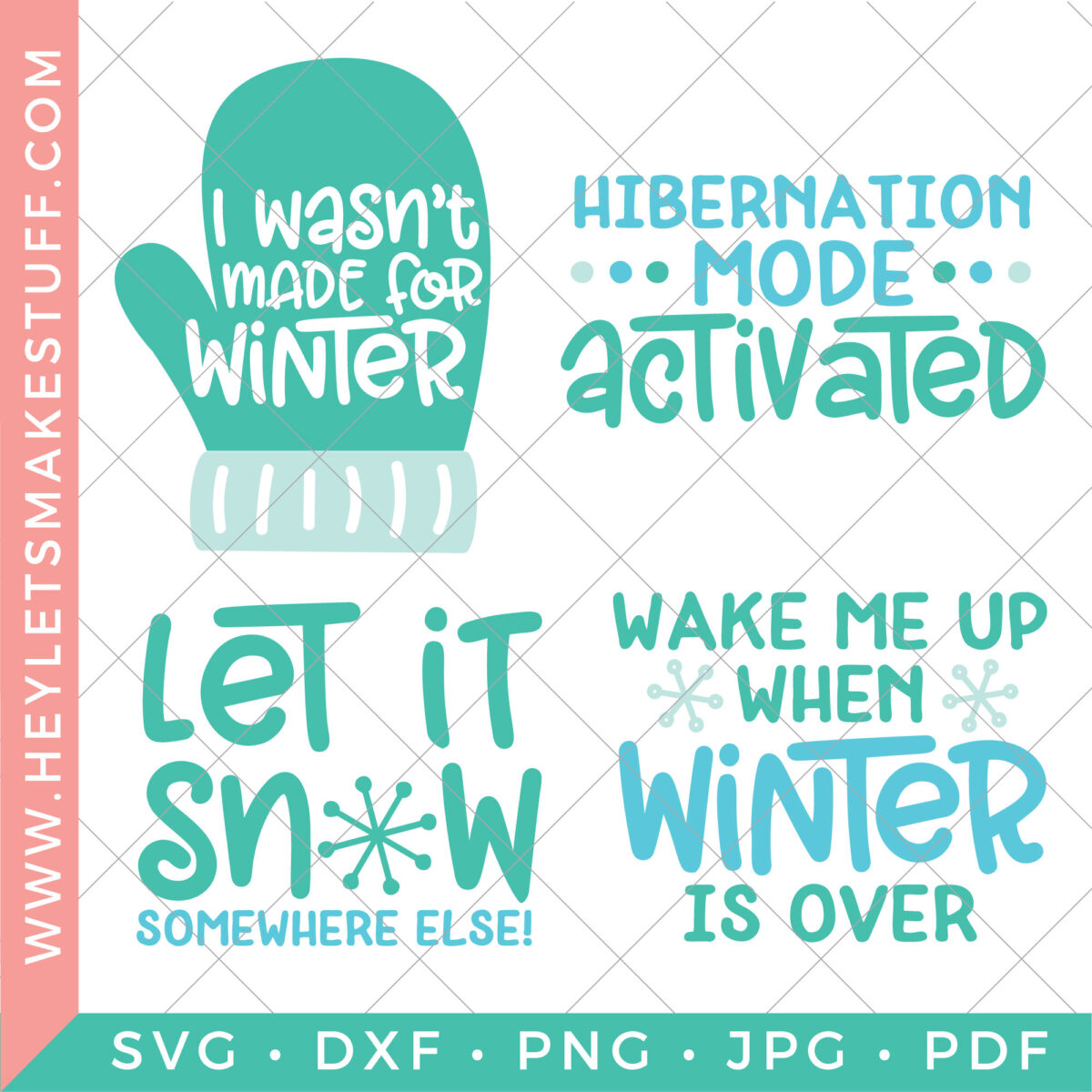 Bundle up, because baby, it's cold outside. Or better yet, stay inside and get to crafting with these frosty cut files!
Download the Free Let it Snow File under SVGs C254
This file can be found in my Free Craft Resource Library. The file number is: C254.
Want access to this free file? Join my FREE resource library! All you need is the password to get in, which you can get by filling out the form below!
Buy the Winter SVG Bundle Here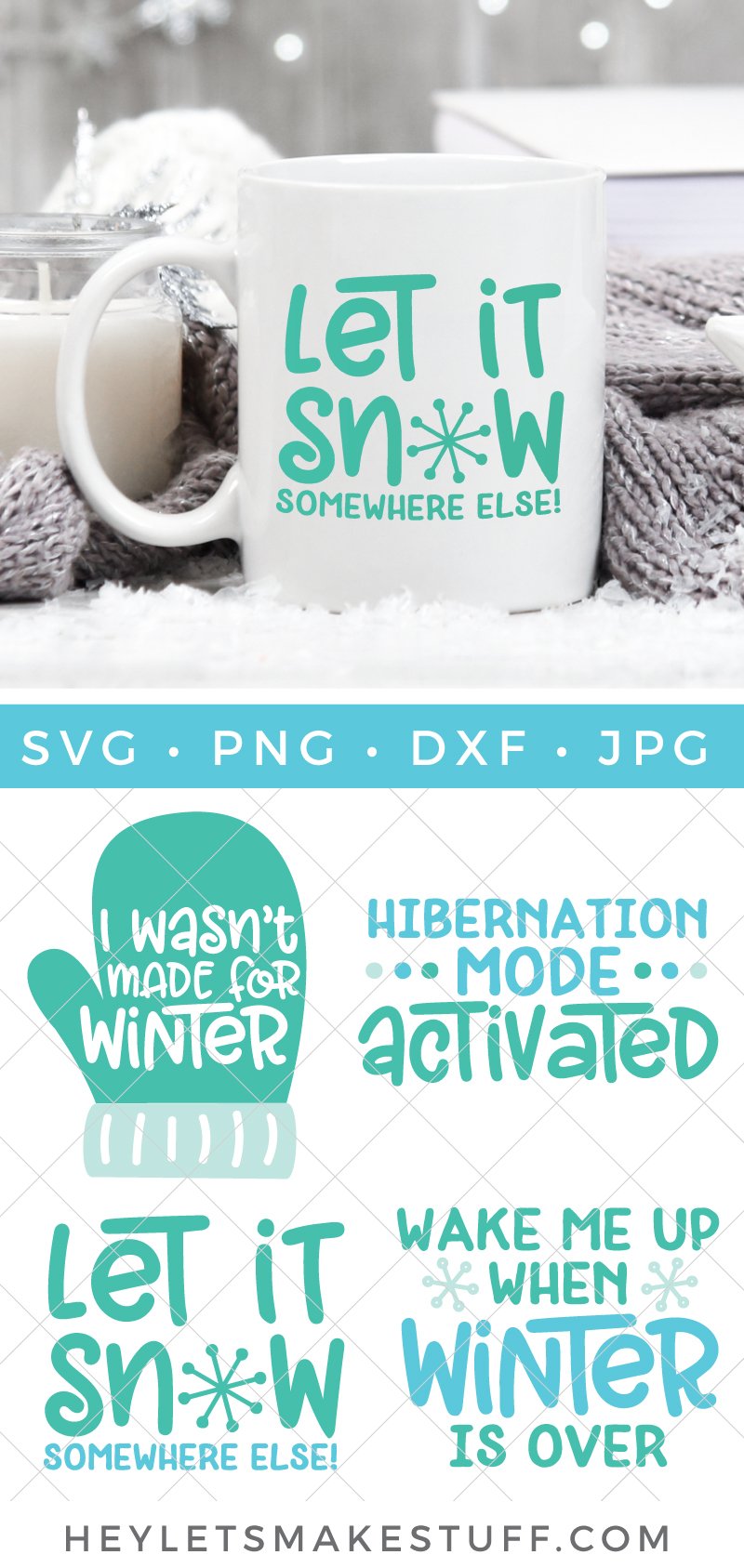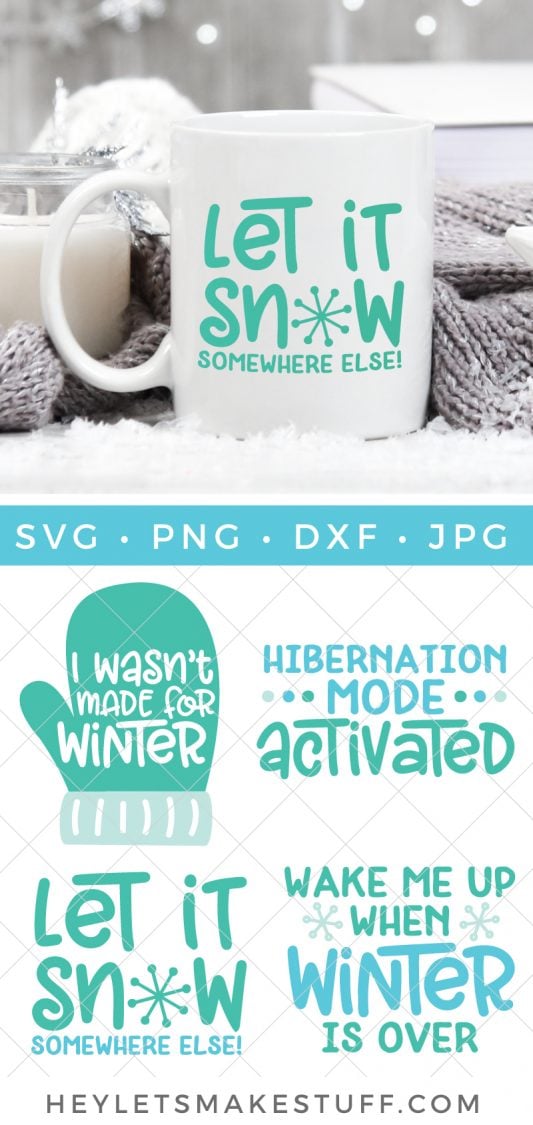 Stay Inside and Have Fun!