Happy haunting with these spooky Halloween crafts and SVGs to make with the Glowforge! These Glowforge Halloween projects include decor, accessories, pumpkins, and more!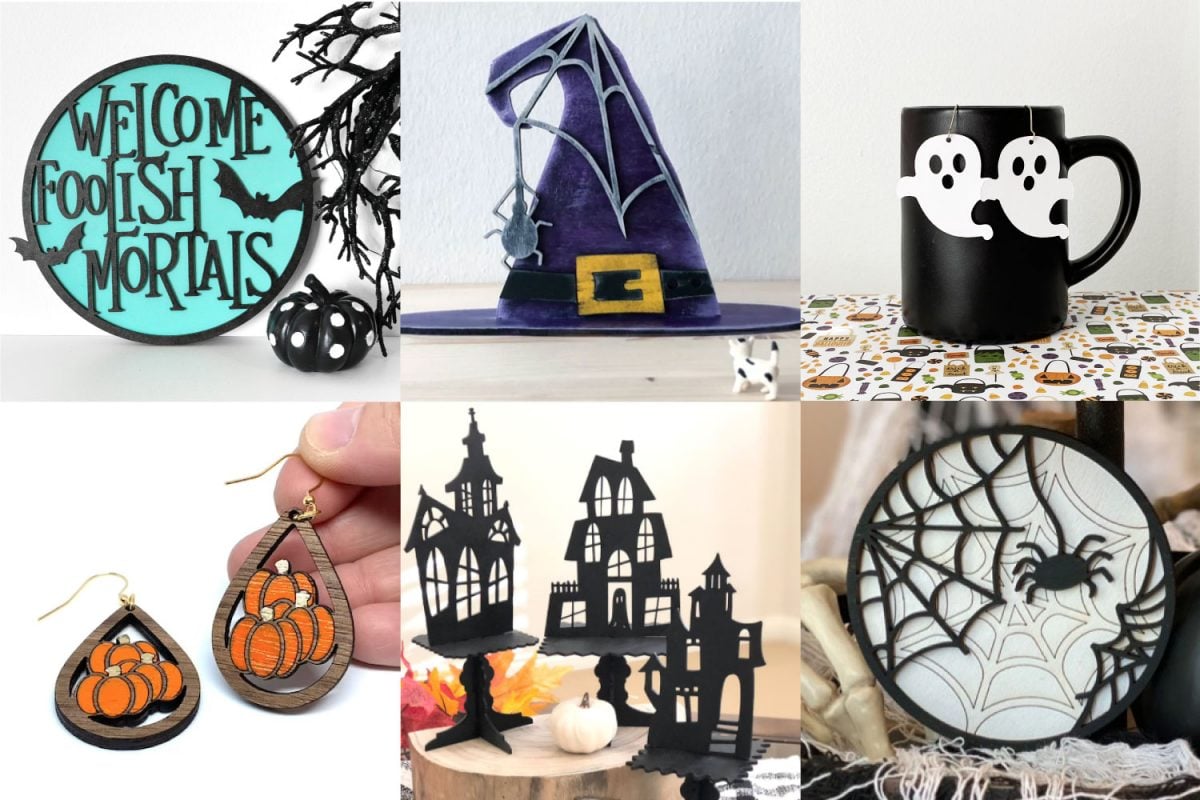 Halloween feels like the longest season to me. I think we're all looking forward to fall plus there's just SO much time before Halloween without a real holiday that we're just itching to make something seasonal! As you start planning our Halloween costumes and hanging the cobwebs on the port, you may be thinking about doing some spooky crafting!
Today I'm sharing a bunch of Halloween projects and SVGs that are designed specifically for the Glowforge or other laser cutter. From decorations to fashion accessories, here you'll find all sorts of Halloween ideas that can be made using your Glowforge! There's even a tutorial for carving pumpkins on a Glowforge—is there anything that machine can't do?
Not sure what a Glowforge is? I wrote all about it in my Glowforge Overview: What to Know Before You Buy! You can also save up to $500 on a machine in that post!
Time to Trick or Treat