Celebrate the fall season with these cute printable fall pennants! Nine fun fall flags to use for photo shoots or autumn decor. Just print, attach to a dowel, and add ribbon!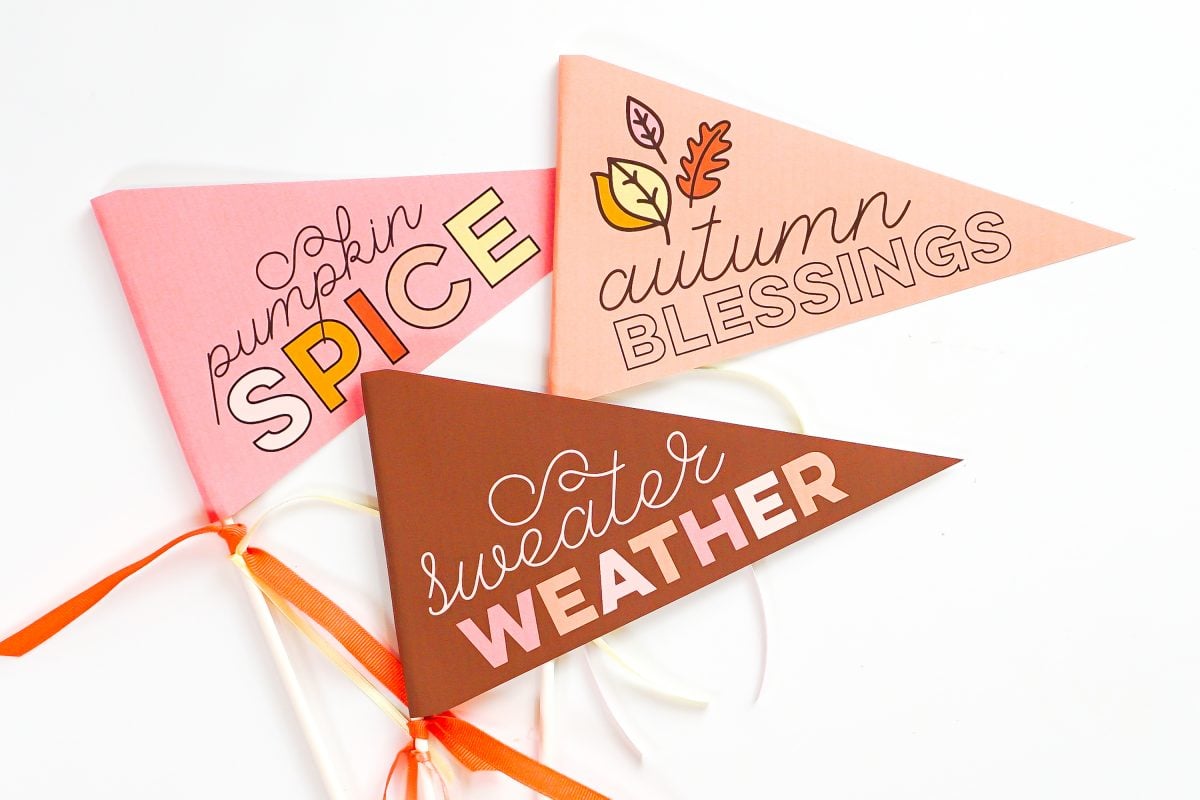 Recently I created a set of Printable First Day of School Pennants and they were one of the most popular printables I created for school this year. I got so many cute back to school photos from readers who'd printed my flags for their kids to hold. Adorable!
My school pennants were so successful that I decided to design a cute set for the fall season this year! I am one of those people who is always happy to say goodbye to summer and welcome fall. Sweaters, soup, and cozy evenings make me happier than just about anything.
These fall pennants are perfect for fall decor—stick a few in a jar with some autumnal foliage. Or use them for photo props! I am always a fan of finding things that will make me take more photos of my boys. They are growing up too fast. They would also be fun for a Thanksgiving parade or as gifts to accompany fall baked goods for neighbors.
There are nine fall pennants to choose from in this PDF—print your favorites or print them all!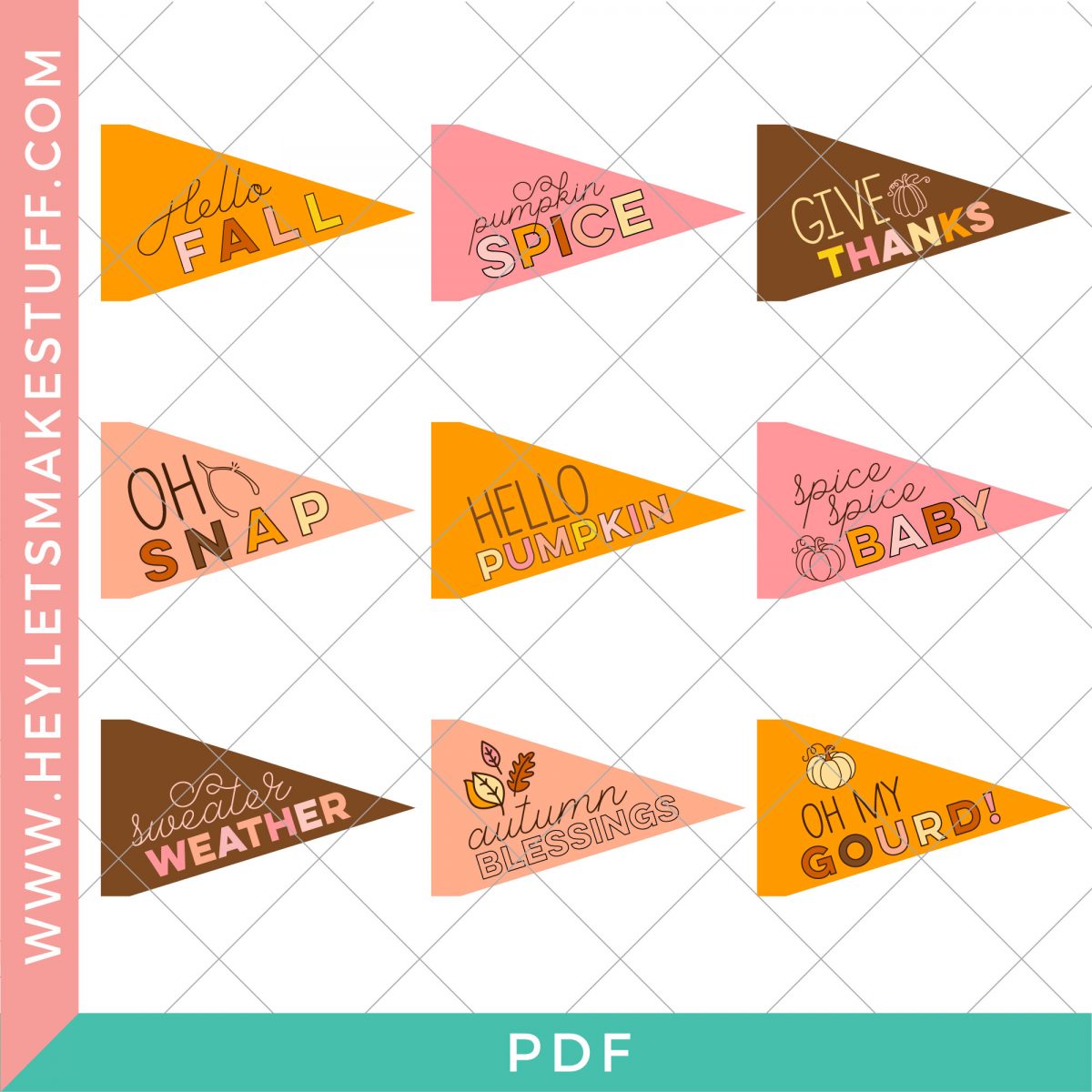 Get the Printable Fall Flags
Grab all nine flags from my shop using the button below, or go to my shop to learn more!
How to Assemble the Printable Fall Pennants
Choose which fall flag you want to make. They are sized to print—they'll be about 8.5″ wide after the dowel is added. I printed on a light cardstock—thicker than printer paper, but still easy to curl around the dowel.
Once printed, cut long the edge of the pennant. I used my rotary cutter, acrylic ruler, and cutting mat to get nice, crisp edges. You could also use a paper trimmer!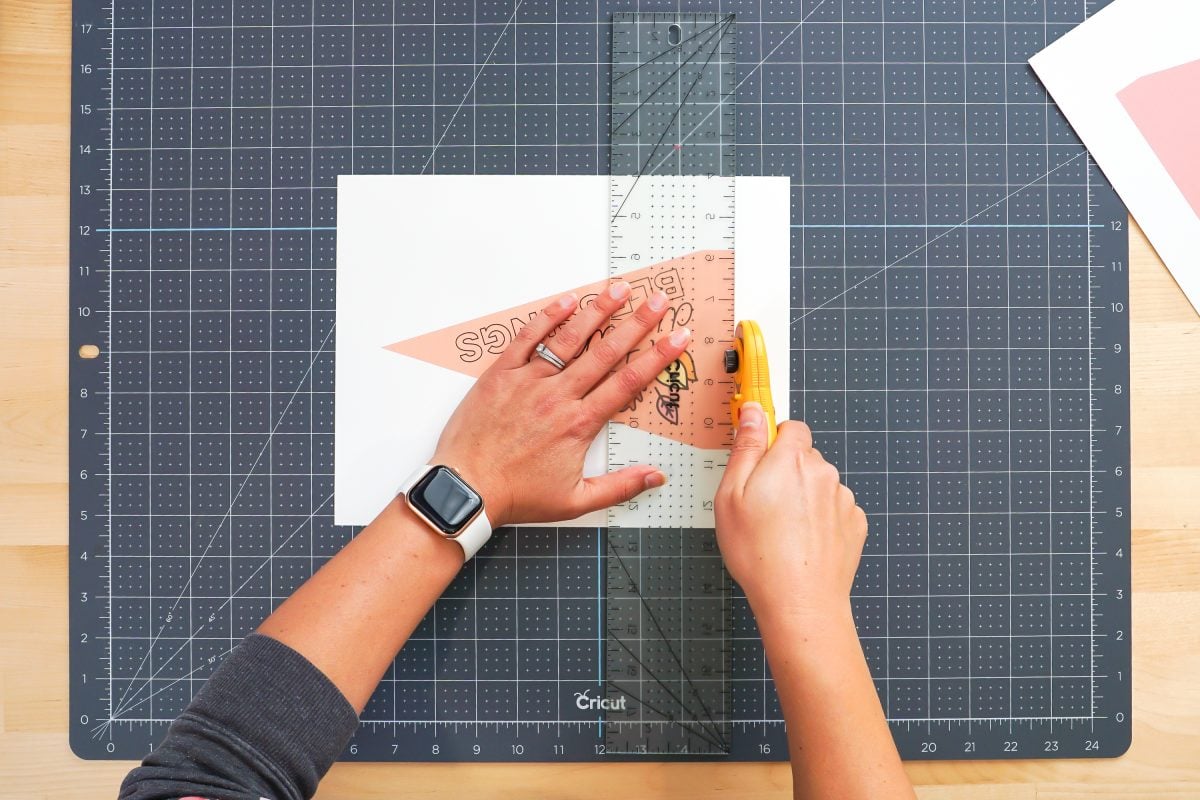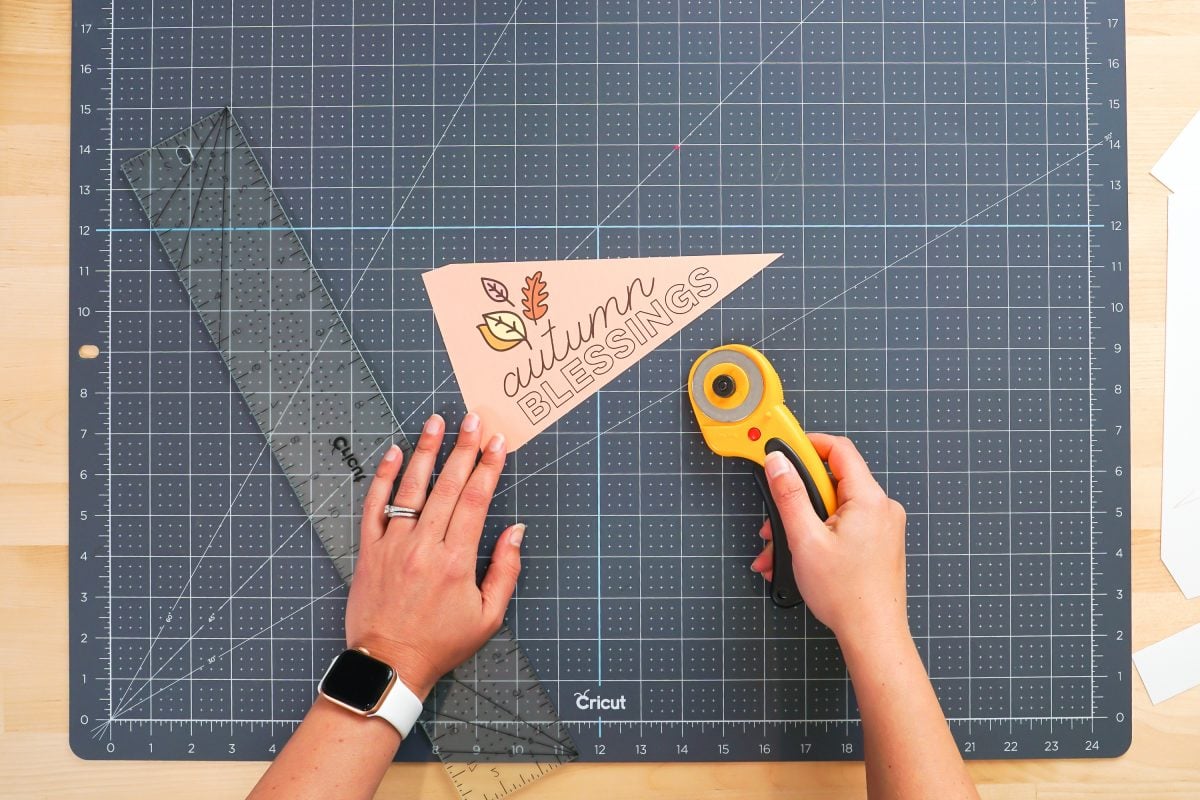 Then wrap the vertical edge of the pennant around a dowel and glue using a hot glue gun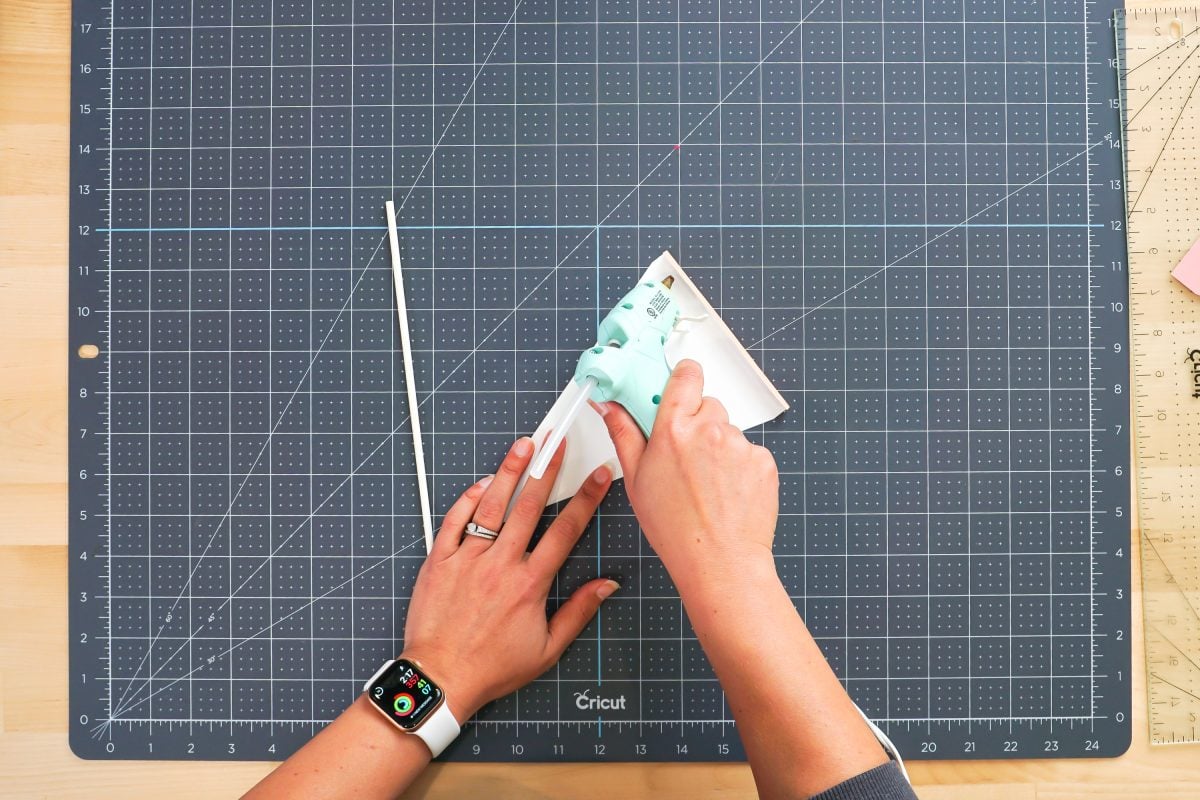 If desired, add ribbons or tassels to the dowel as extra decoration!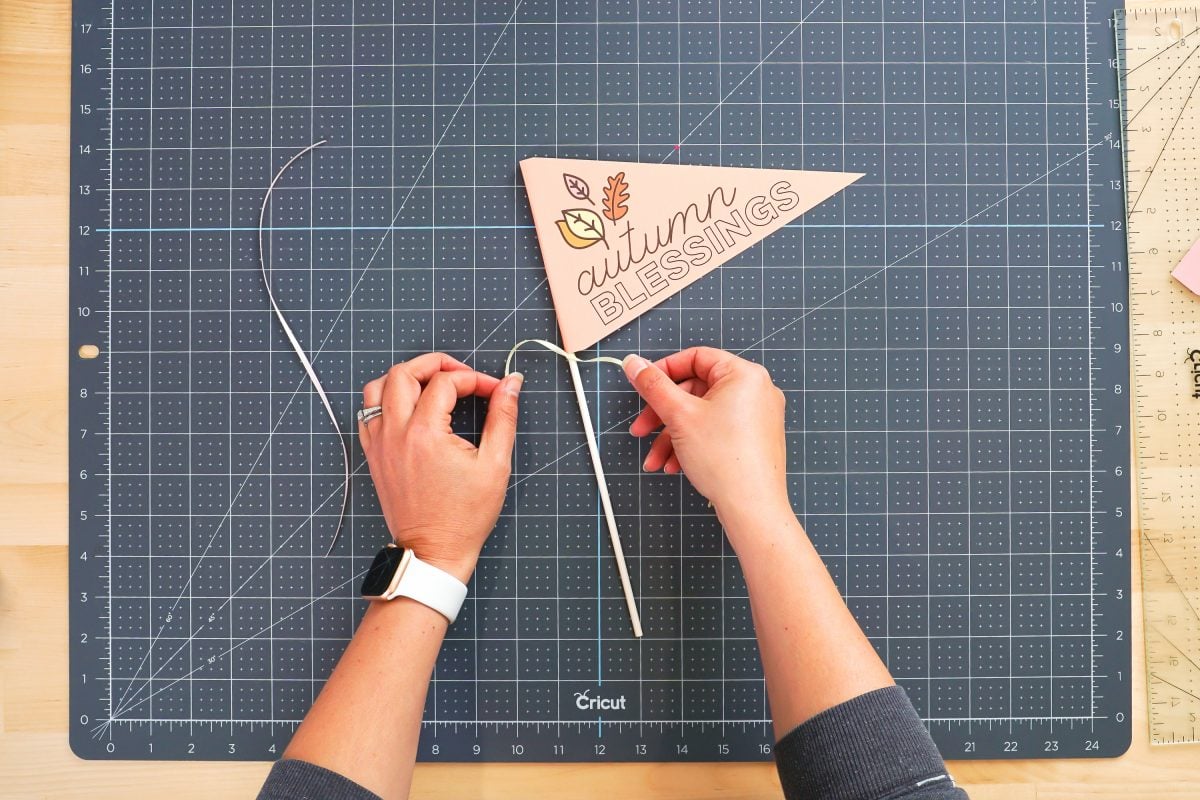 Love these fonts? I used Humble Hearts, Harpazo Sans, and Lulo Clean! Humble Hearts, in particular is such a fun font—it has more than 700 glyphs to play around with!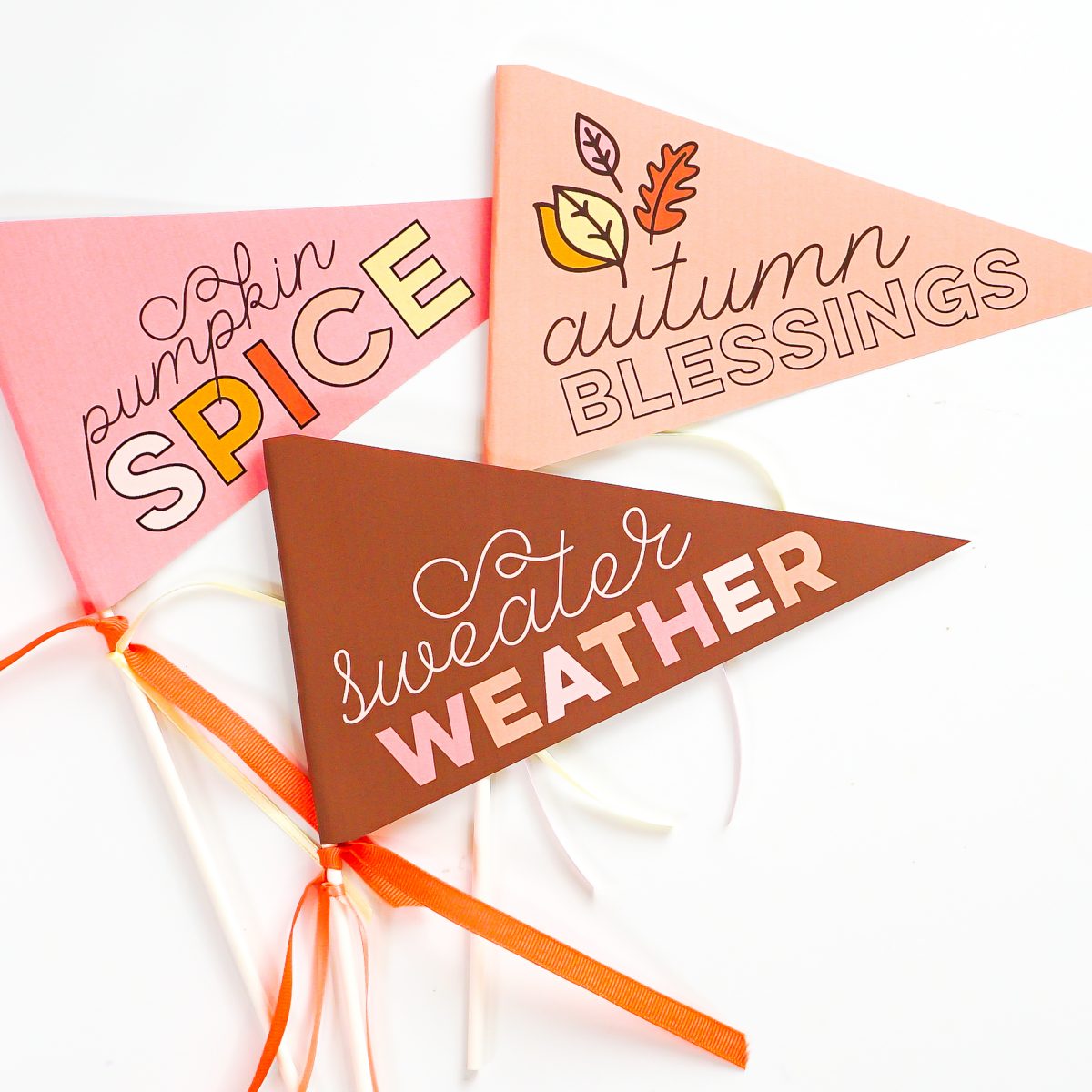 Also check out my round up of 20 Festive & Free Fall Printables!
Fall Decor Ideas