Celebrate spooky season with these fun Halloween pennant flags! These Halloween flags are the perfect addition to parties, boo bags or home decor. Just print, attach to a dowel, and add ribbon!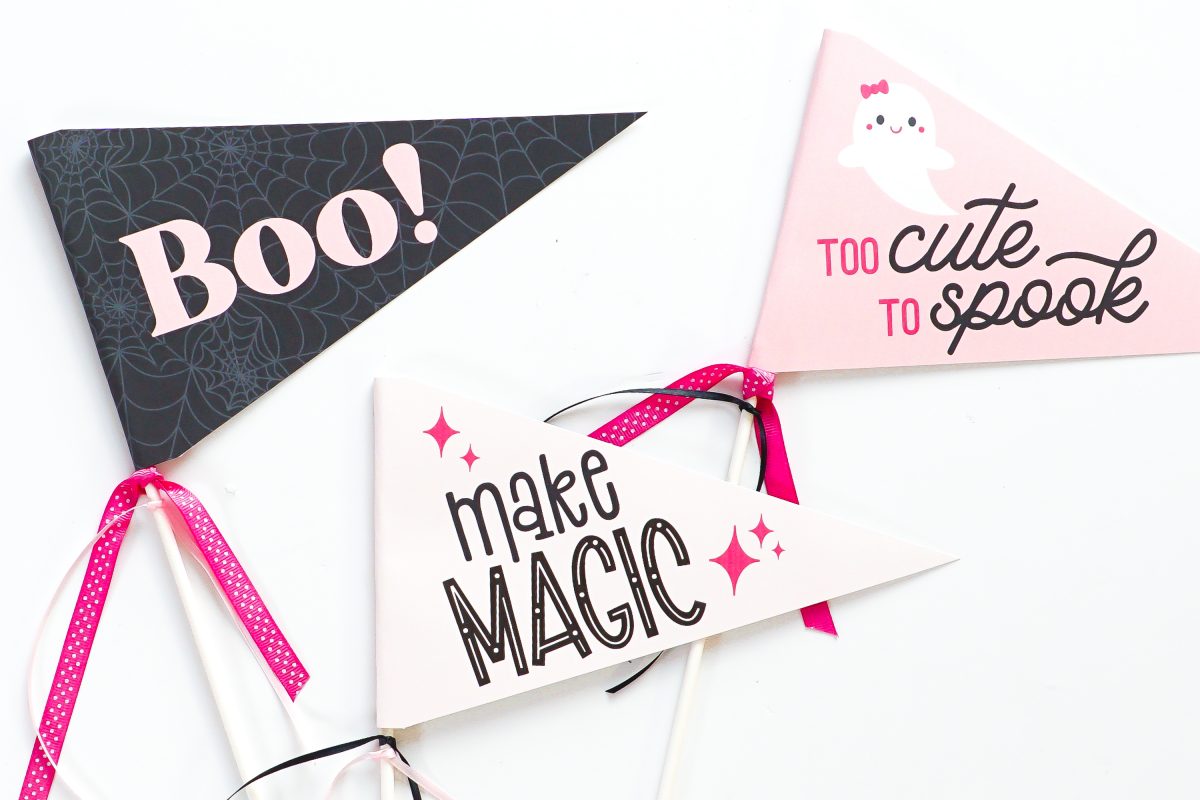 Okay, it's official. I'm loving pennant flags! They're just so fun to design and even easier to put together!
I recently created a set of Printable First Day of School Pennants as well as Fall Pennants, so I figured it only made sense to create a Halloween set! I think they're such a fun addition to spooky season—without being spooky! I even created two sets in case you have little ones with strong color preferences. Honestly, I love them all!
These Halloween pennants make great Halloween decor—stick a few in a jar with some candy corn as a filler. Use them as photo props. Or add them to boo bags! Do you boo your friends/neighbors? It's a fun tradition of spreading the holiday cheer. You create a goody bag of whatever you chose, drop it off at a friend's house, and encourage them to pass it along! How fun!
There are two different sets of Halloween pennants to choose from. I created both a pink and a teal version. Two sets means two times the fun!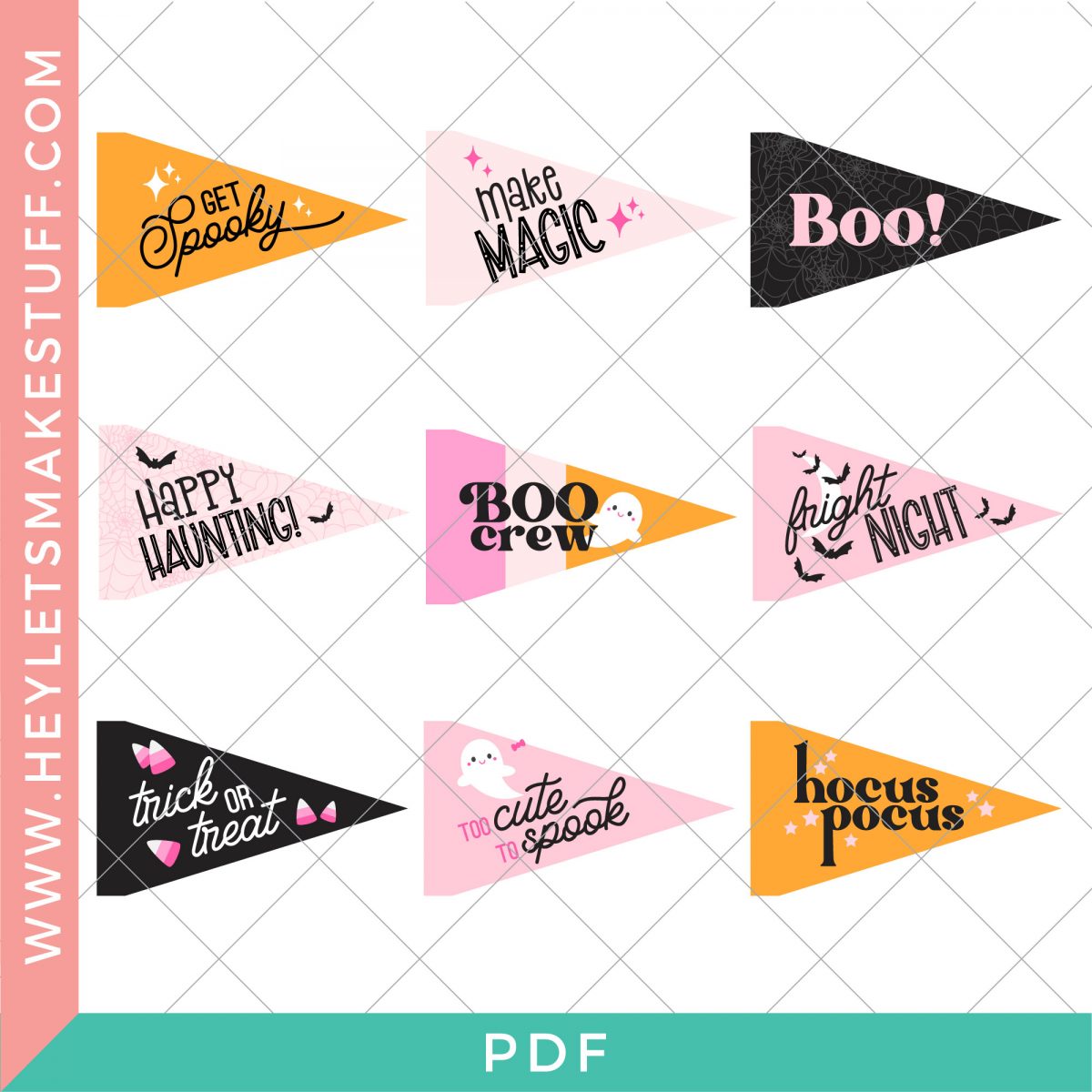 Get the Printable Pink Halloween Flags
Grab all nine flags from my shop using the button below, or go to my shop to learn more!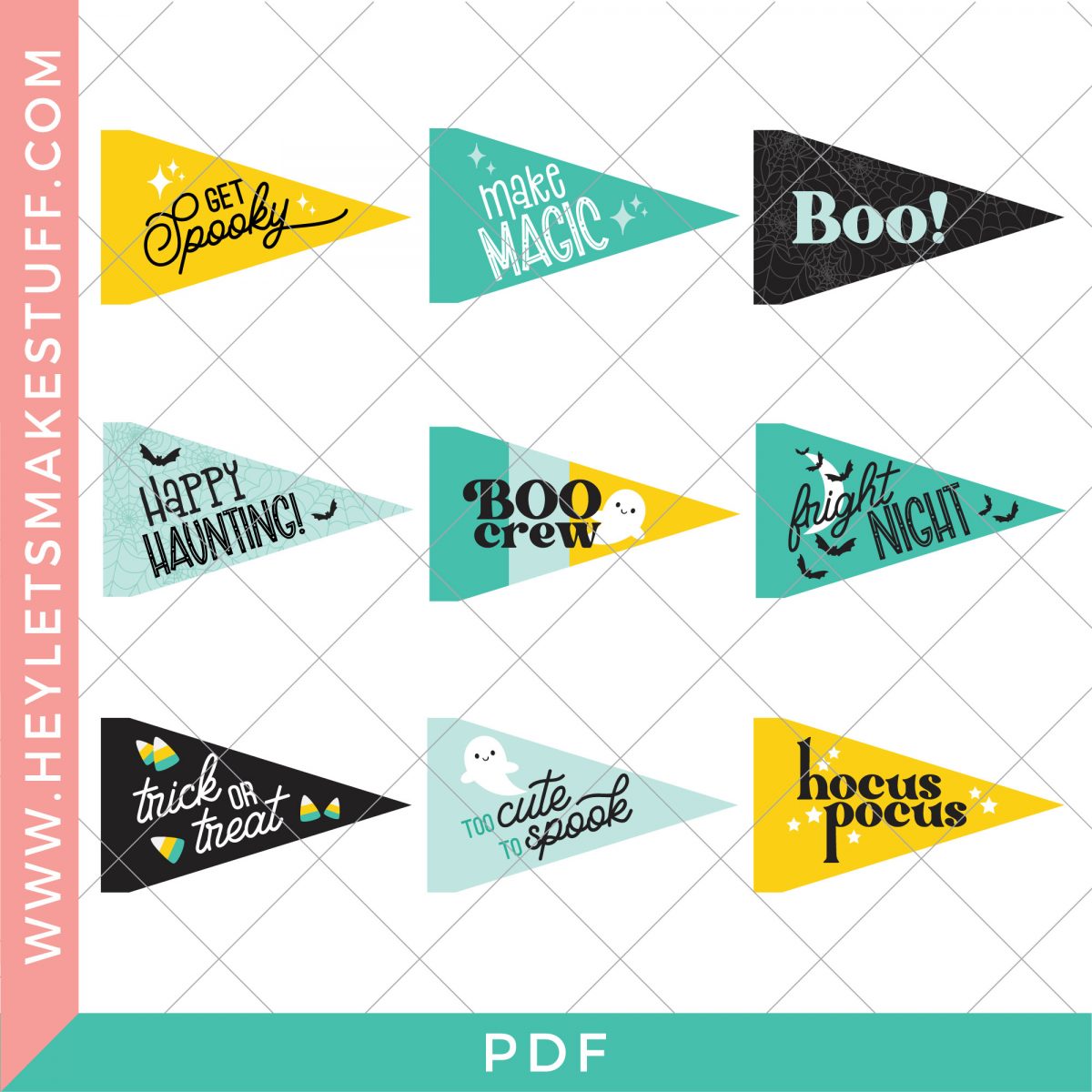 Get the Printable Teal Halloween Flags
Grab all nine flags from my shop using the button below, or go to my shop to learn more!
How to Assemble the Printable Halloween Pennants
Choose which Halloween flag you want to make. They are sized to print—they'll be about 8.5″ wide after the dowel is added. I printed on a light cardstock—thicker than printer paper, but still easy to curl around the dowel.
Once printed, cut long the edge of the pennant. I used my paper trimmer! You could also use a rotary cutter, acrylic ruler, and cutting mat to get nice, crisp edges. Scissors work too, of course.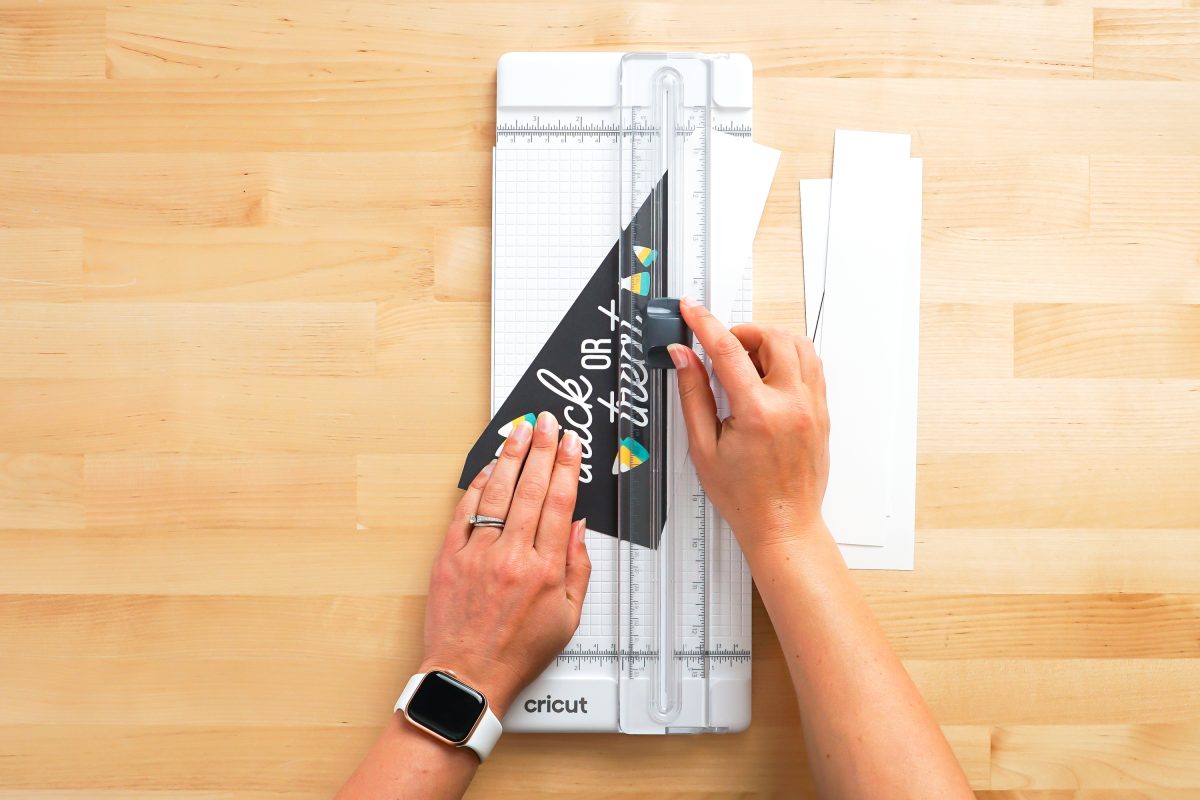 Then wrap the vertical edge of the pennant around a dowel and glue using a hot glue gun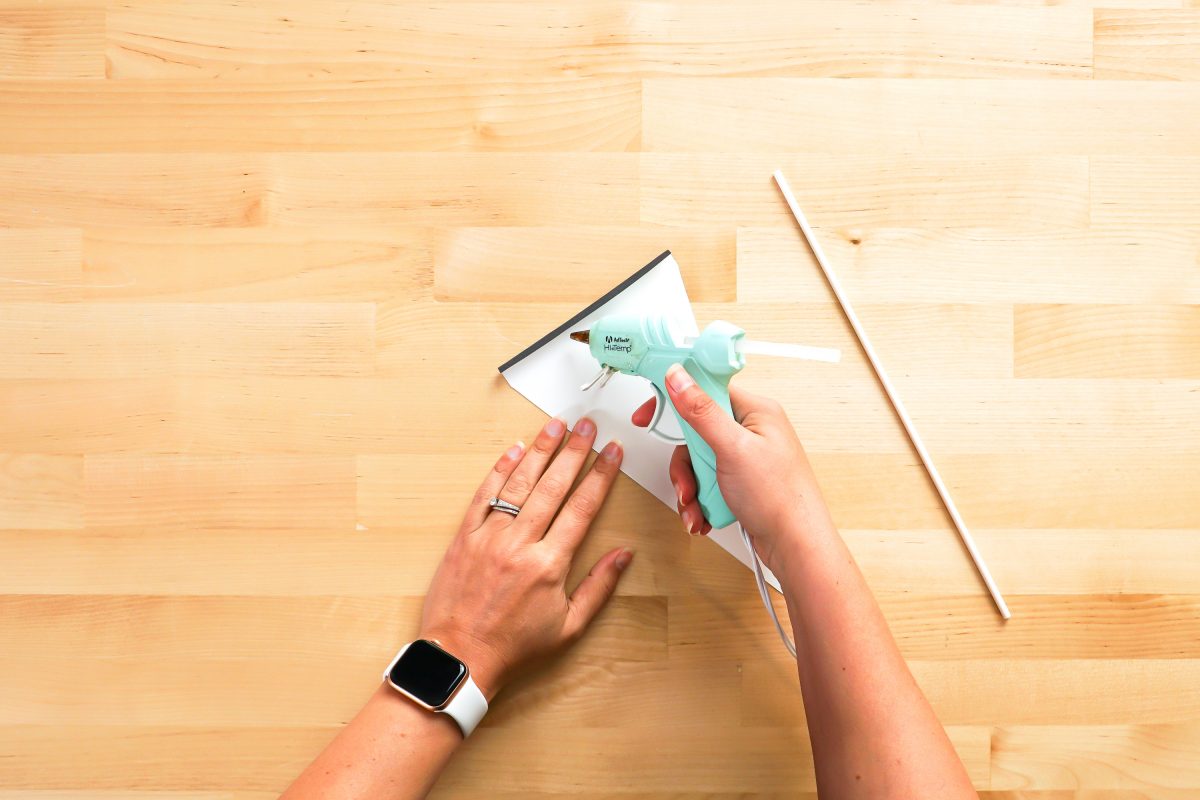 If desired, add ribbons or tassels to the dowel as extra decoration!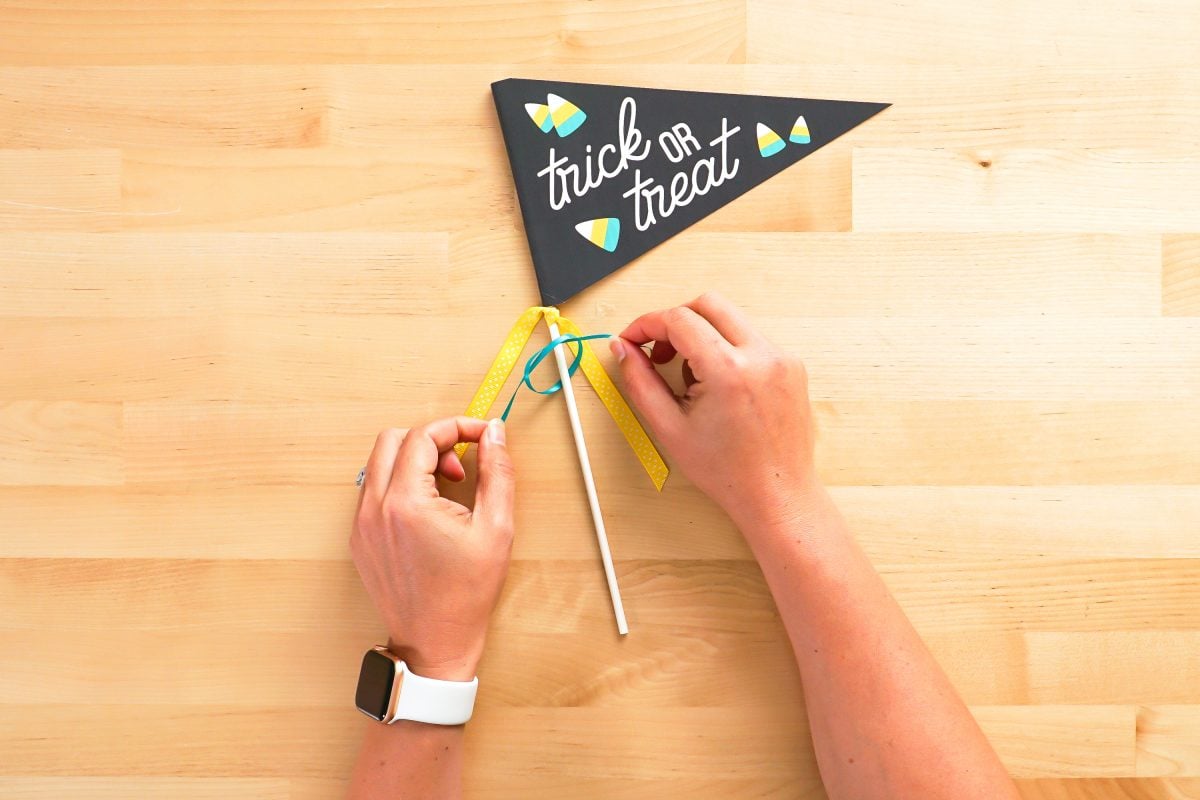 Love these fonts? I used Felician, Ostrich Sans, Anything Goes, Scary Skelly, and Bright!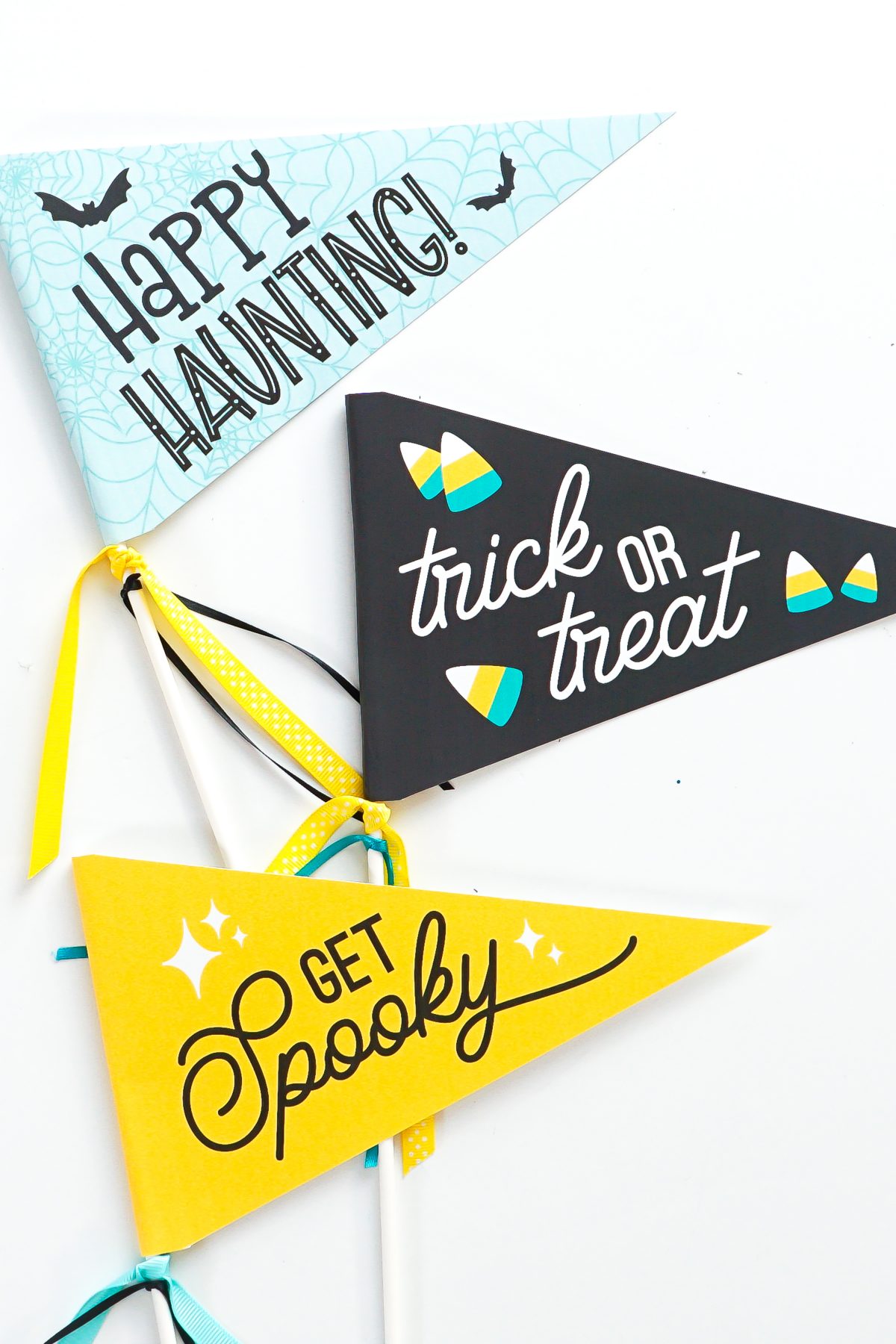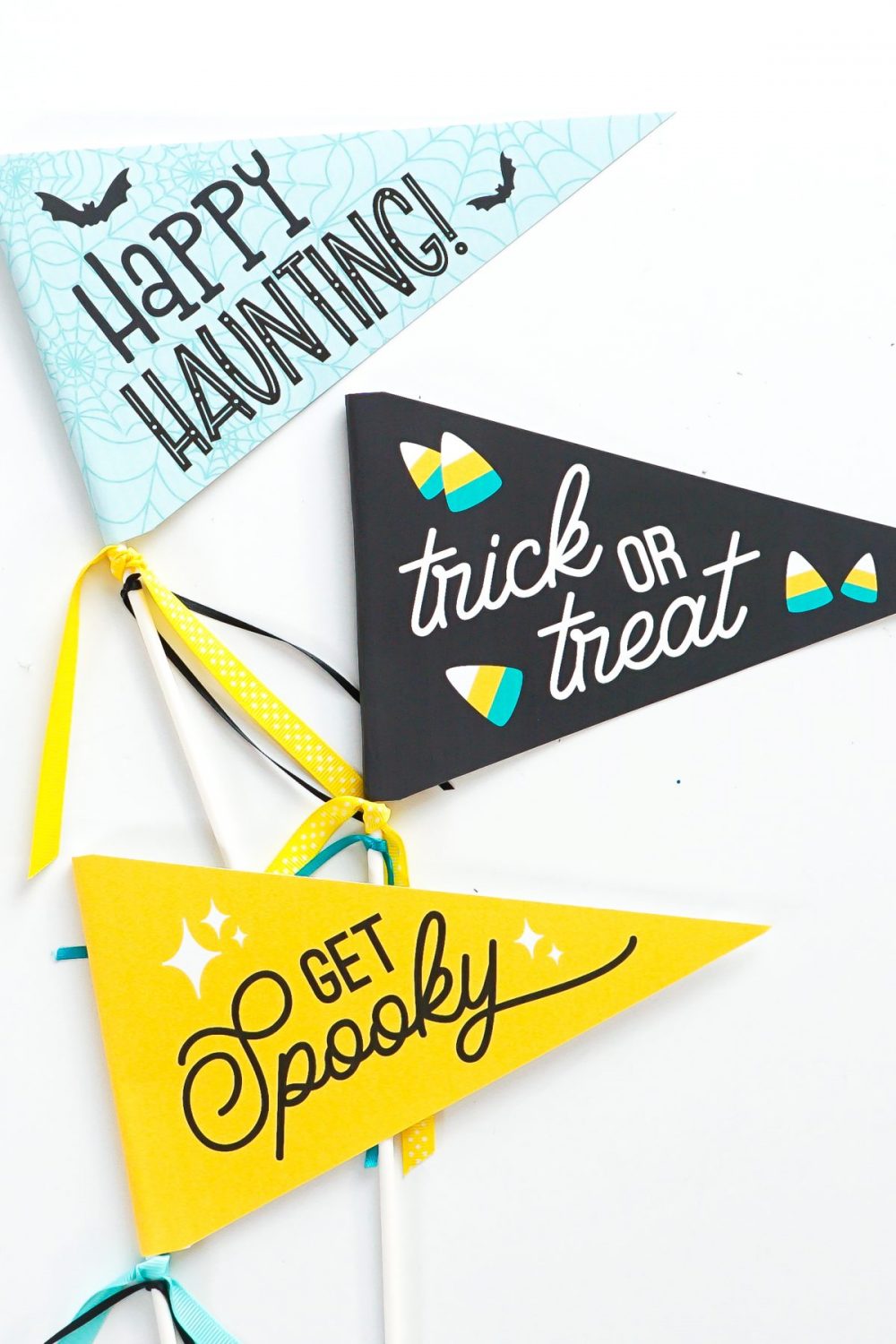 Halloween Decor Ideas