These feminine floral nursery initials are the perfect finishing touch to your little girl's room! Download all 26 letters for free and print at home.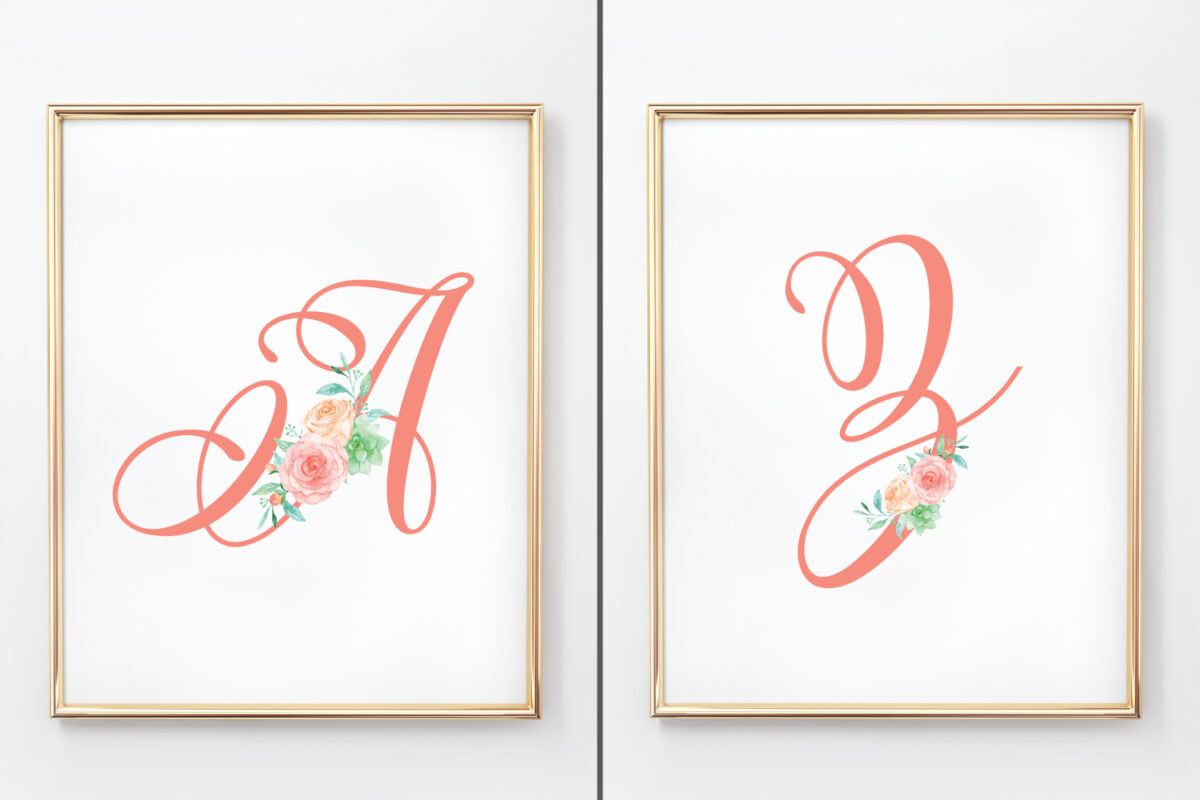 So my totally amazing BFF is pregnant with a little girl. We worked together for years, got engaged within months of each other, got married the same year, both quit our jobs around the same time, and now she's joining me on the motherhood journey! She is going to be such a stellar mother — her future kids are so blessed to have her.
We recently celebrated at a baby shower for her future little girl. Now I am a mess of all things BOY in my life. So when my friend's sister approached me about designing some artwork for her shower and nursery, I couldn't say no! She wanted something extra-feminine — blush pink, minty green, script. Done and done! And now you can get this full set of 26 initial printables.
I loved it so much, I did the entire alphabet for you!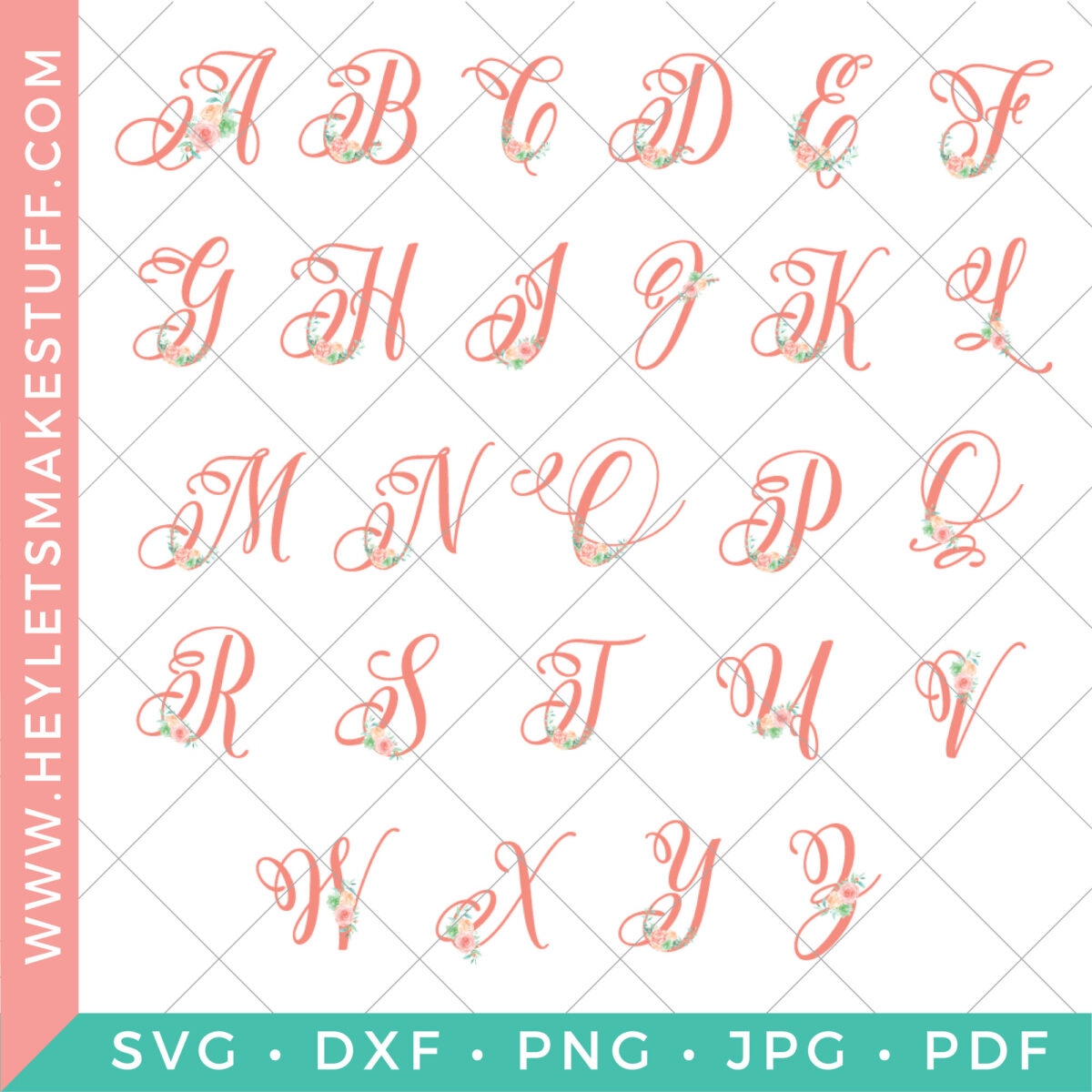 Download the Pink Floral Nursery Initials Here
Every letter of the alphabet is here for you as a downloadable PDF. There are 26 pages in this file so you can print out any letter you might want!