Get fit, stay fit ,and do it for YOU! This Exercise & Workout SVG Bundle has all the #beastmode inspiration you need to get out there and get moving!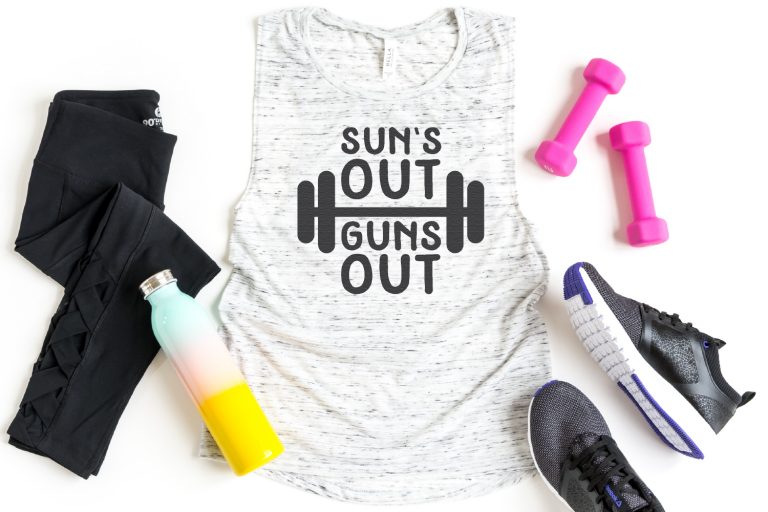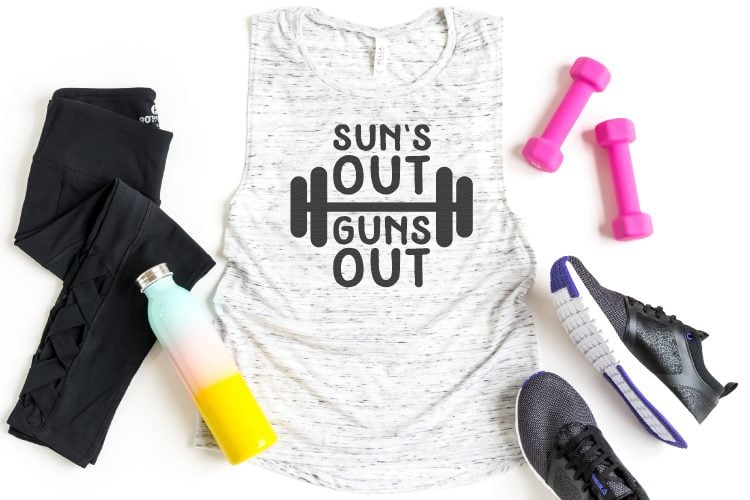 Exercising is always on my to-do list…but it doesn't always get done. At least not in the exercise-y, workout-y kind of way. BUT, I do chase two 4-year-old boys around all day. I try to keep the house from looking like we've been robbed. And I run a business. So…I'm pretty sure all that has to count as physical activity, right?
Please say yes! These boys don't ever stop moving.
I do want to make exercising more of a priority. I have kids to keep up with and I want to feel fit and healthy, for them and for myself. What better way to motivate myself to get into the workout mode than with a little crafting? Crafting fixes everything, I swear.
I just need to figure out how to make designing SVG files into a physical activity. Give me some time and I'll come up with something, I always do.
I created this Exercise & Workout SVG bundle to add some style to our workout gear. I'm an expert at rocking the "gym hair, don't care" look without actually going to the gym! Download and add these four SVG cut files to your gym bag, water bottle, tank tops, and just about anything else that's part of your exercise hustle.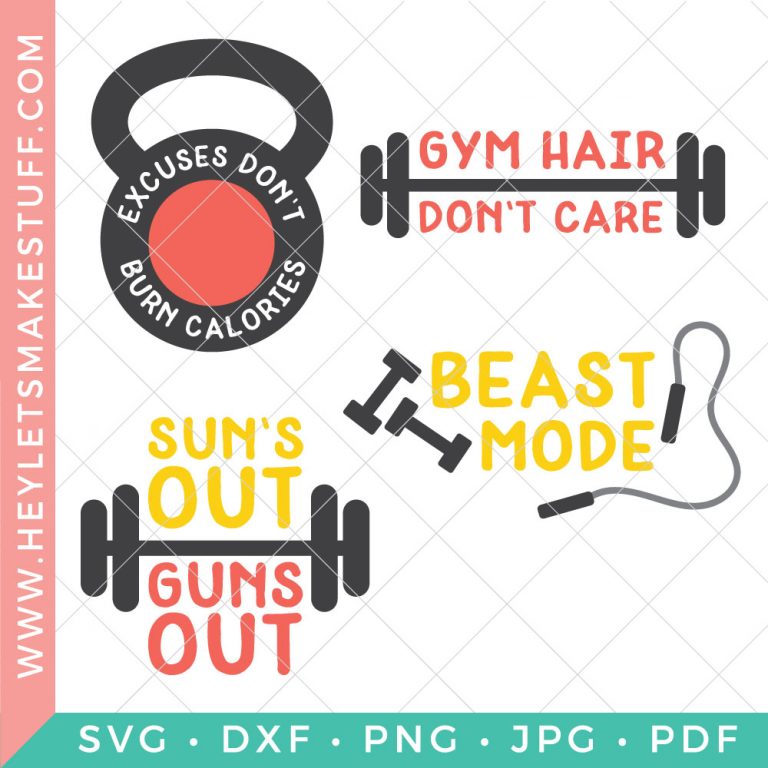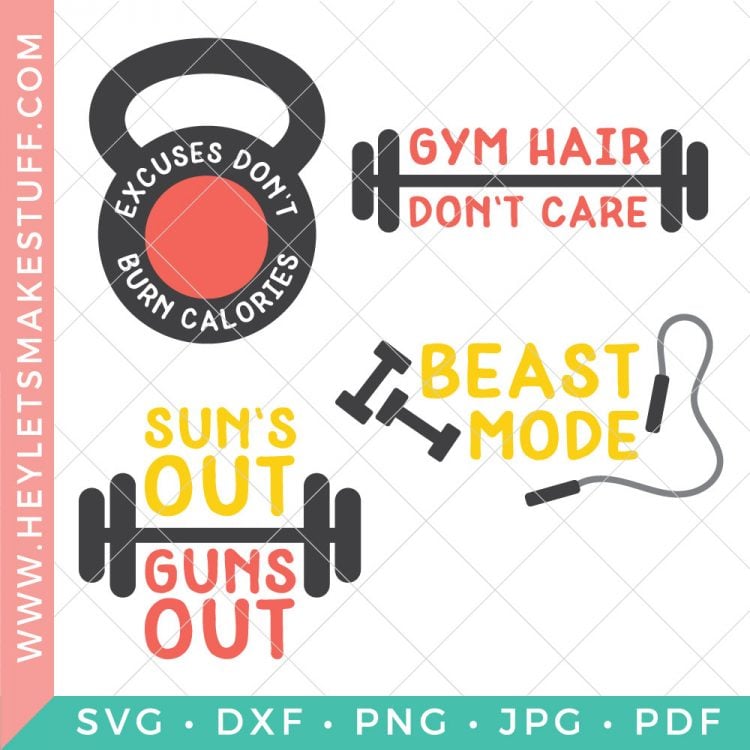 Grab all four files in this Exercise & Workout SVG Bundle and get your fit on! There are no records to beat, no races to win, just get up, get out there and do it! Also grab my Running SVG bundle or Healthy Living SVG bundle while you're at it!
Download the Workout SVG Bundle Here
This file was free until 8/30/2019. Now you can get it in our shop! If you want to be notified of flash freebies, join our mailing list!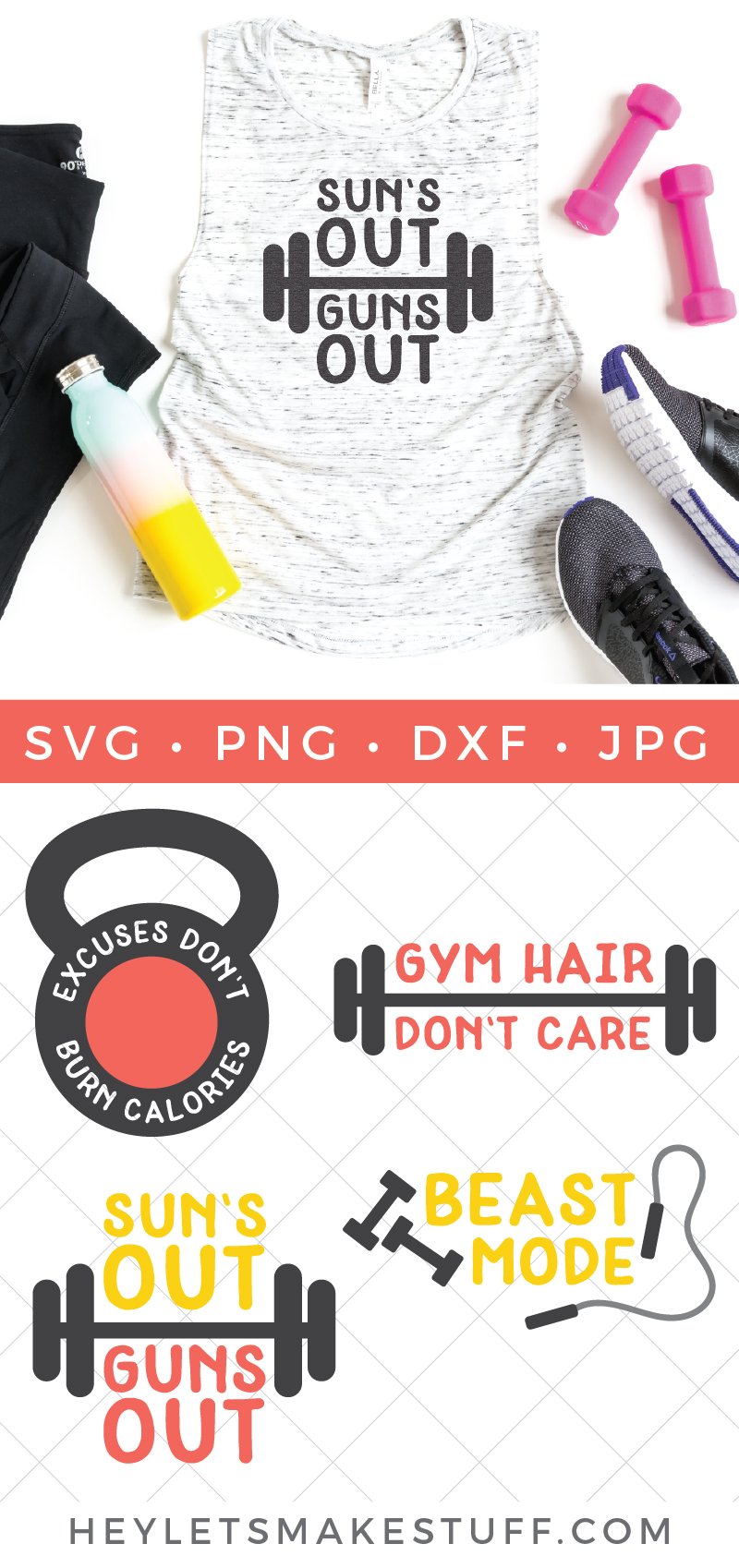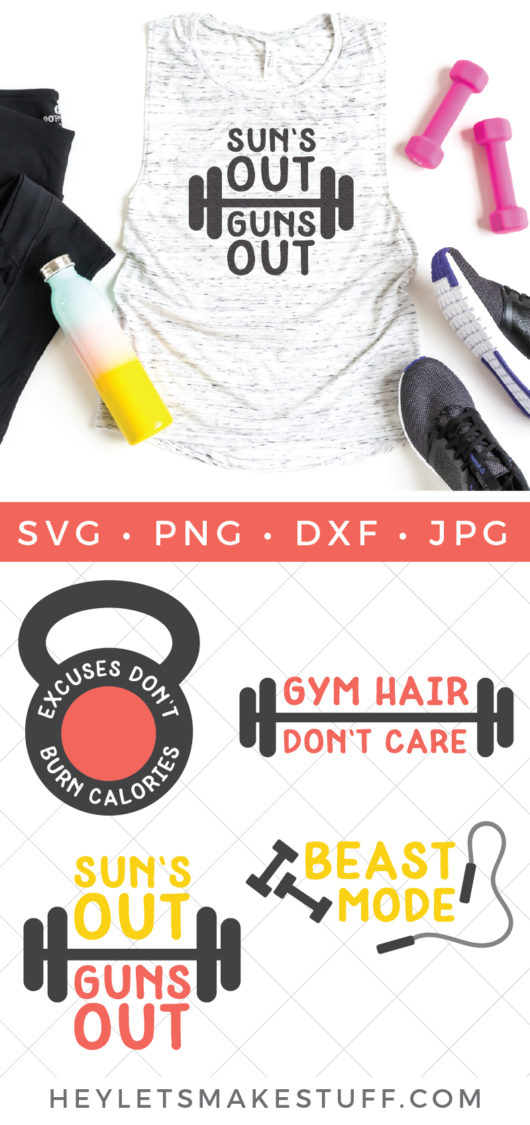 Get Some Gear