Get ready to get healthy! Whether you eat paleo, vegan, keto, or raw, this healthy living SVG bundle has everything you need to tell the world that you're passionate about what you put in your body.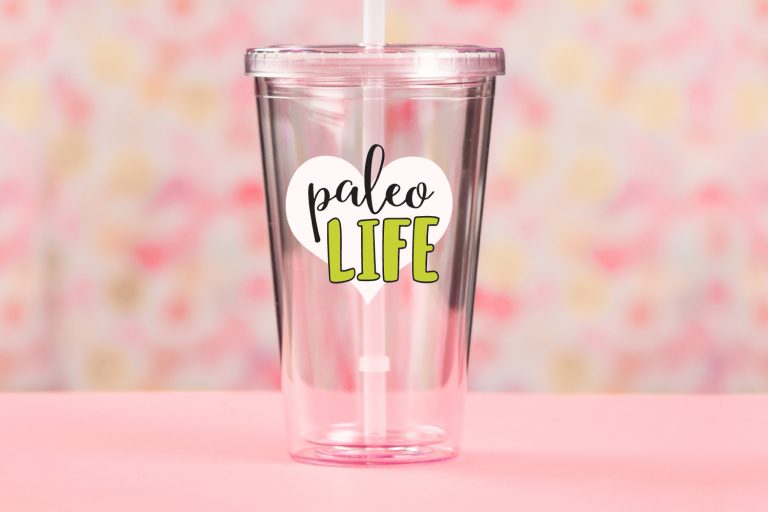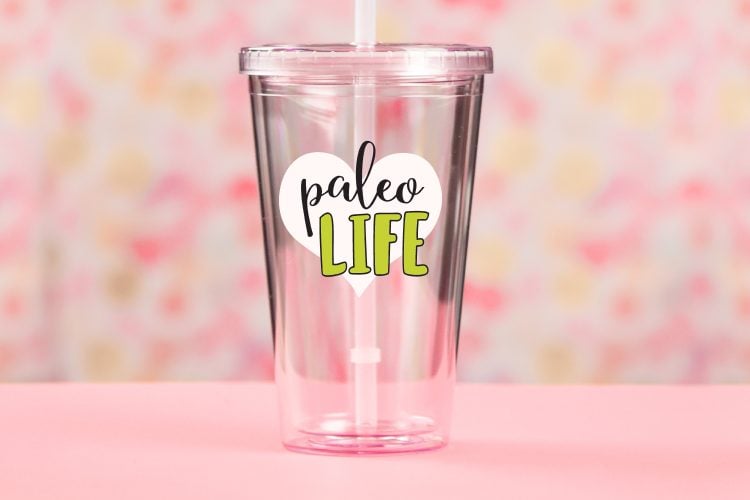 Want to save this post to reference in the future? Enter your email below and we'll send it right to your inbox!
Healthy Living SVGs
So last week's freebie was a funny set of Food Valentine SVGs featuring some of my favorite treats: tacos, bacon, pizza, and wine. Because life is all about balance, this week I have a set of healthy living SVGs, with some of the most popular healthy food plans, perfect for your new year's resolution to get healthy! Whether you're crazy for keto or passionate for paleo, you're going to love these SVGs! Put them on a t-shirt, yoga mat, tote bag, or water bottle and let everyone know that you're a proud…whatever!
Gone are the days of boring and bland "healthy" eating plans and diets. It's almost crazy some of the foods you can eat and still be on track to get in shape and get healthy. Did you know you can actually get away with putting butter in your coffee? If that isn't reason enough to go keto, I don't know what is. Just do a quick Google search, there are thousands of mouthwatering recipes to fit your food lifestyle, whatever it may be. So let these SVGs inspire you to get creative and crafty and then cook up your favorite dish for dinner tonight….though, I think I just may stick with some tacos. Bon appetit!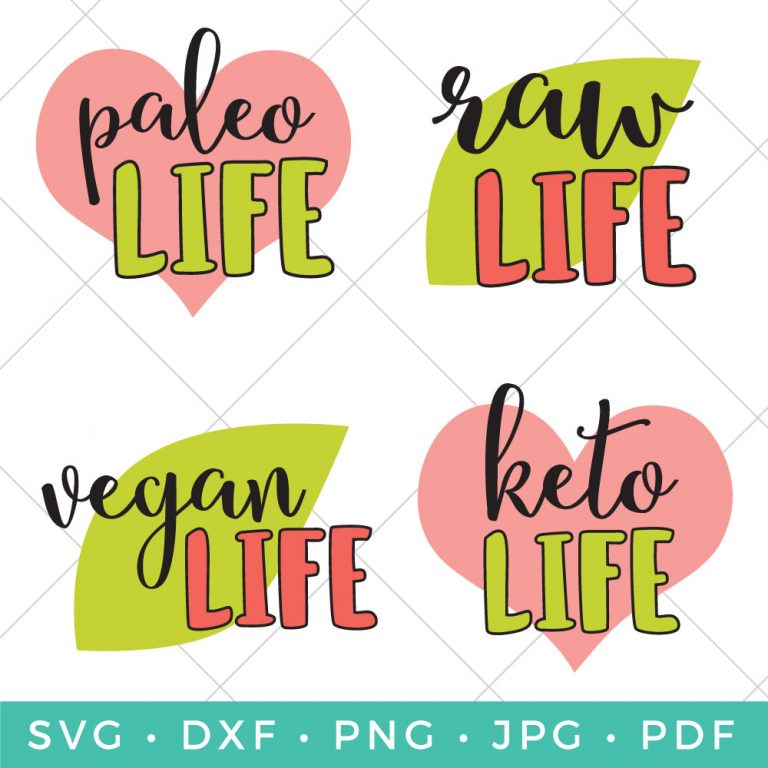 Want to add some exercise to your healthy living? Check out my Exercise & Workout SVG Bundle!
Download the Healthy Living SVG Bundle here
This file was free until 2/8/19. Now you can get it in our shop! If you want to be notified of flash freebies, join our mailing list.