Cricut's Make It Now projects allow you to create a beautiful project from start to finish without any design skills. Choose a project and go straight to cutting it out on your Cricut Explore.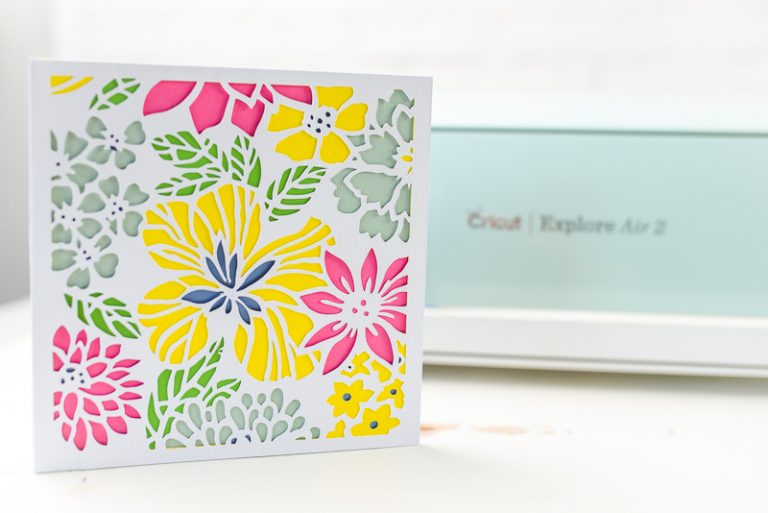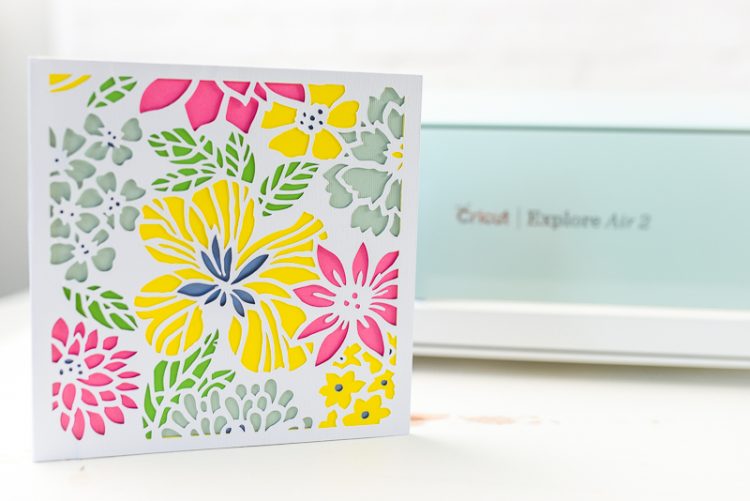 In this Cricut series, I've talked a lot about how you can upload your own designs to the Cricut Design Space and cut them out on your Cricut Explore, since this is, by far, my personal favorite feature. But what if you don't have the skills to design a project yourself? You're in luck! Cricut has a huge number of "Make It Now" projects. These are pre-design projects that give you step by step instructions for making them. And they are CUTE! I'm going to walk you through making one today so you can see just how easy it is to make a Cricut "Make It Now" project.
Stop pulling your hair out and start creating confidently with your Cricut! Finally understand how to use your Cricut with my Learn Your Cricut eBooks!
Create a Make It Now Project:
Start by opening the Cricut Design Space. I have recently started using the new beta version of the Cricut Design Space and it is awesome! You can access the beta here. If you are using the old version, you can access the "Make It Now" projects in the drop-down under File.
In the new Cricut Design space, in the left-side menu, click on "Projects" and you'll find all of the "Make It Now" projects. You can use the menu at the top to filter the types of projects you can do. I chose cards and selected the Lovely Layers Floral Card to make today. It's in the top right of the screenshot below.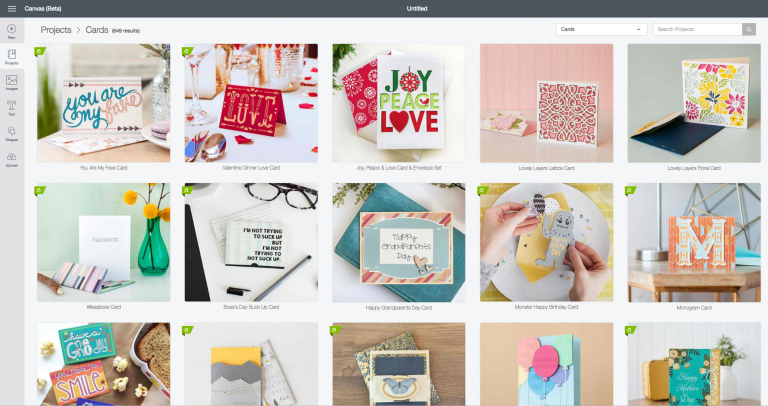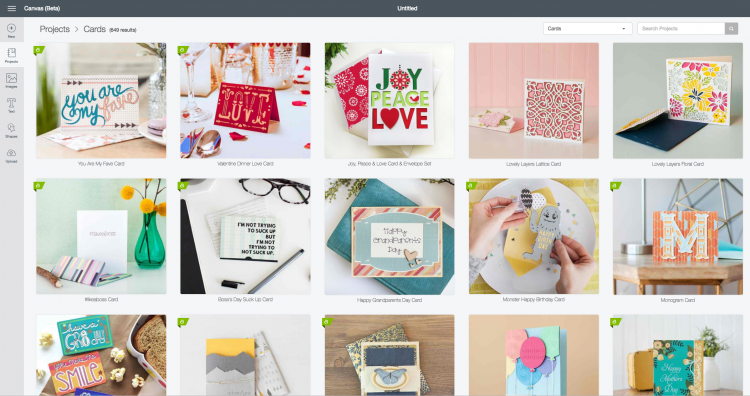 When you click on a project, it tells you all of the materials and tools you need so you can make sure you have everything and gather your supplies. Notice here that it tells you to insert the scoring stylus into the secondary accessory clamp — this will create score marks to help you fold the pieces of the card properly. It does tell you what color materials you need, but you can always switch these up if you'd like to use different colors. I think this card would be particularly pretty with an ombre of pinks and purples.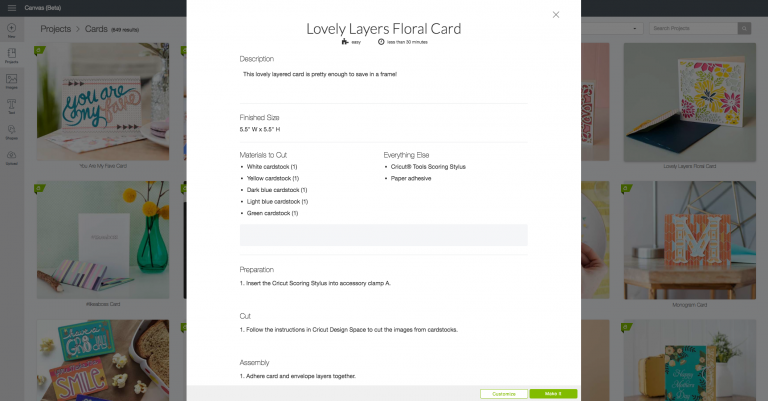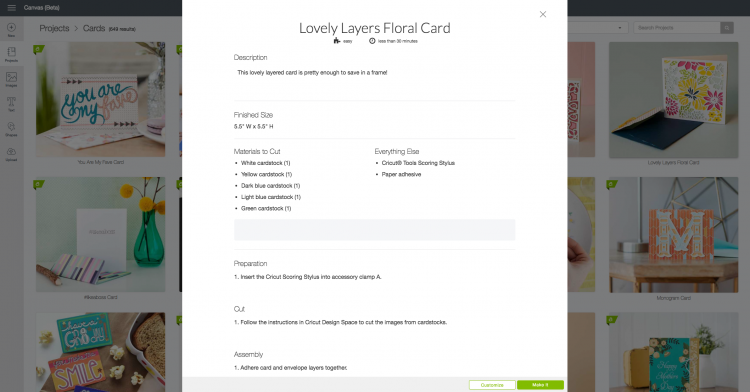 Then click "Make It Now" and you're off to the races. Instead of bringing you back to the main canvas, you are taken directly to the cutting screen, where your layers will appear on the left. Select your material (in this case, card stock), place your material on the mat and insert it into the Cricut Explore, and click the "Go" button on your machine and it will start cutting out your card for you from the top layer to the bottom. It really couldn't be easier.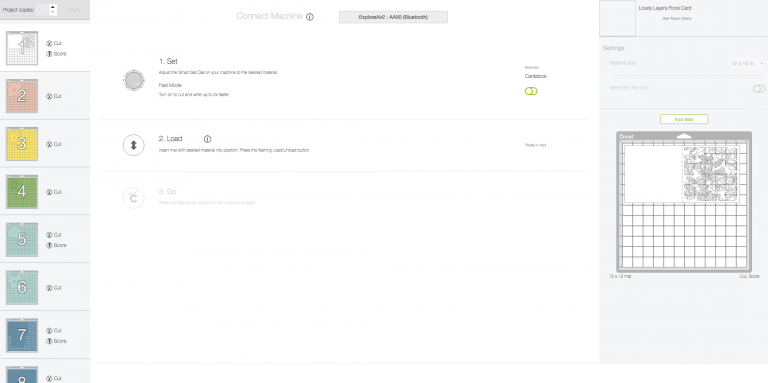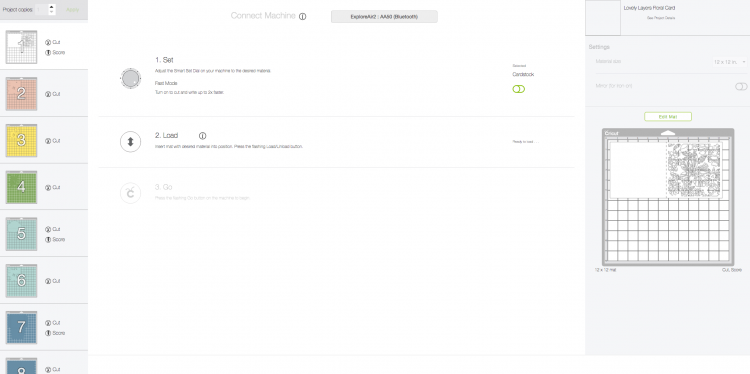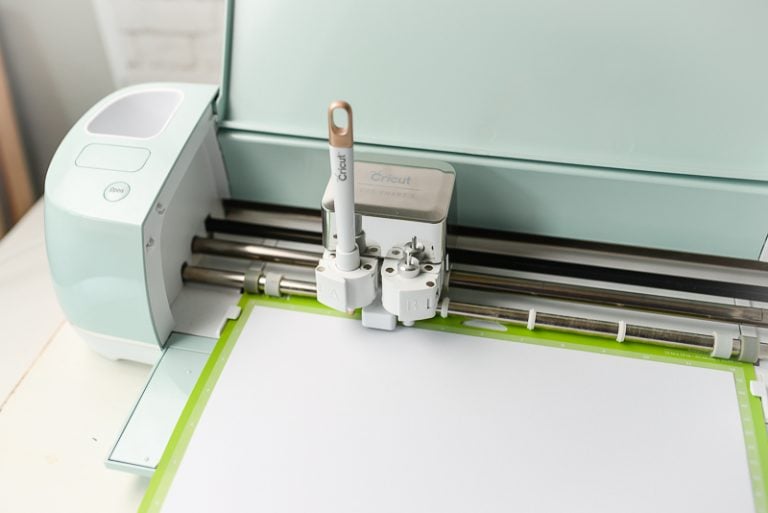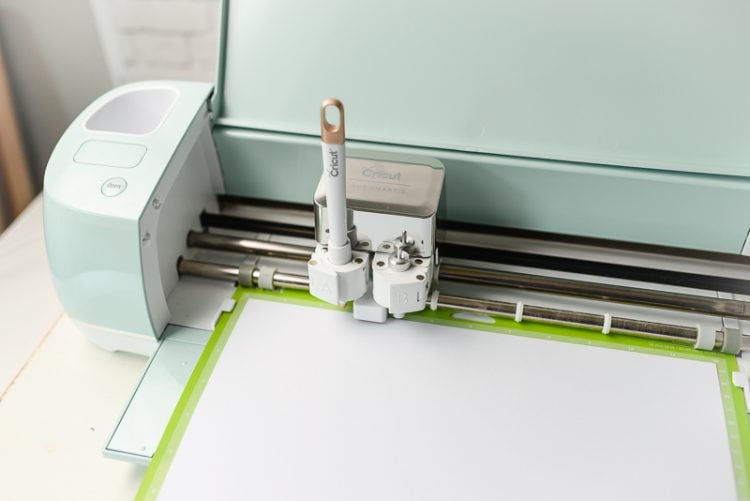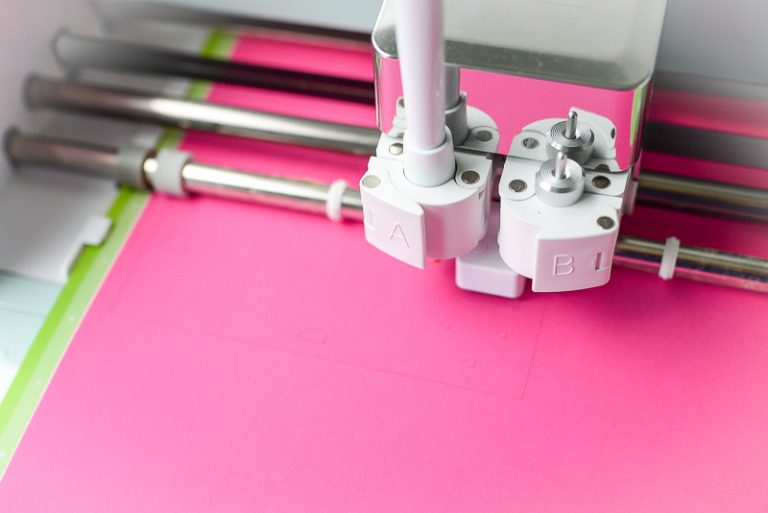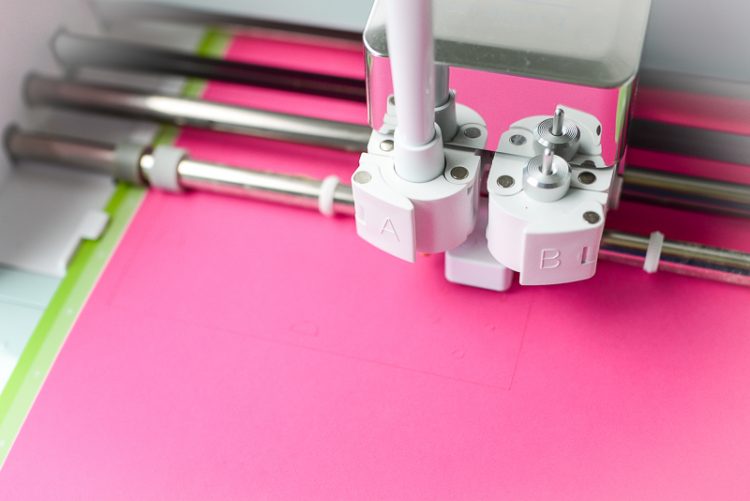 Once you have all your pieces cut out, the Cricut Design Space will take you back to that original window that has the materials and instructions. The instructions here were vague — "Adhere card and envelope layers together." Thankfully they were pretty intuitive and I was able to re-create the piece beautifully by matching up that center flower shape on each layer.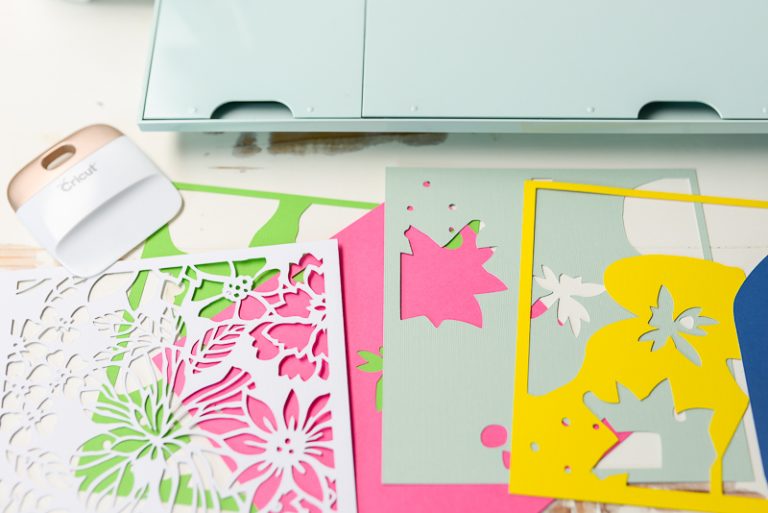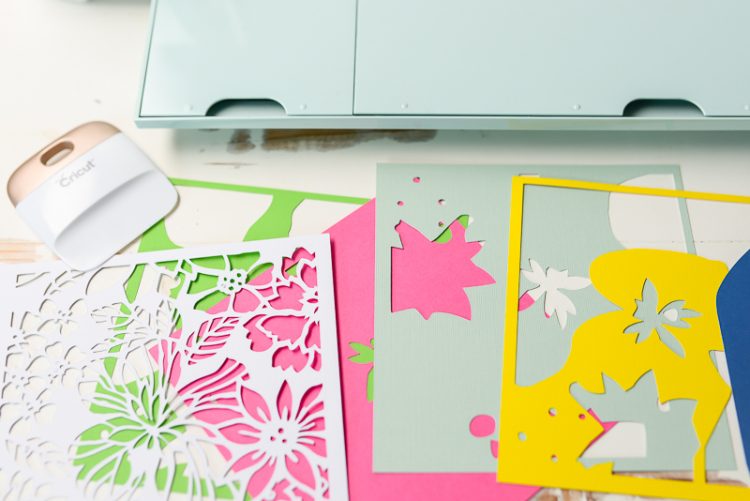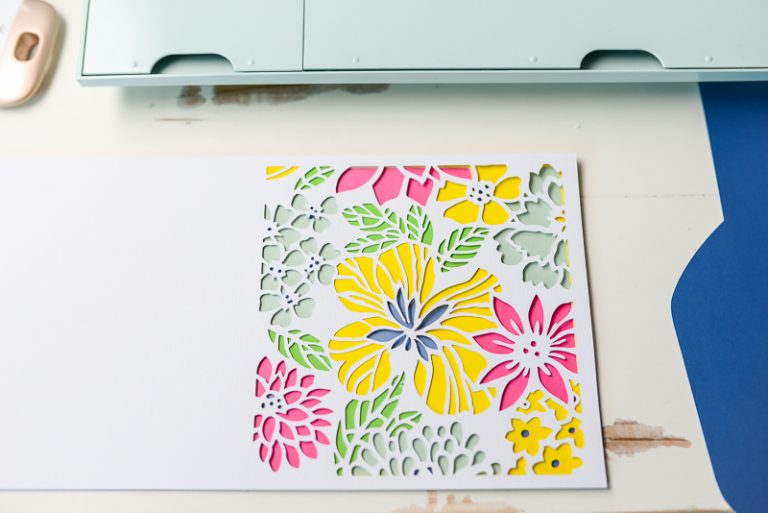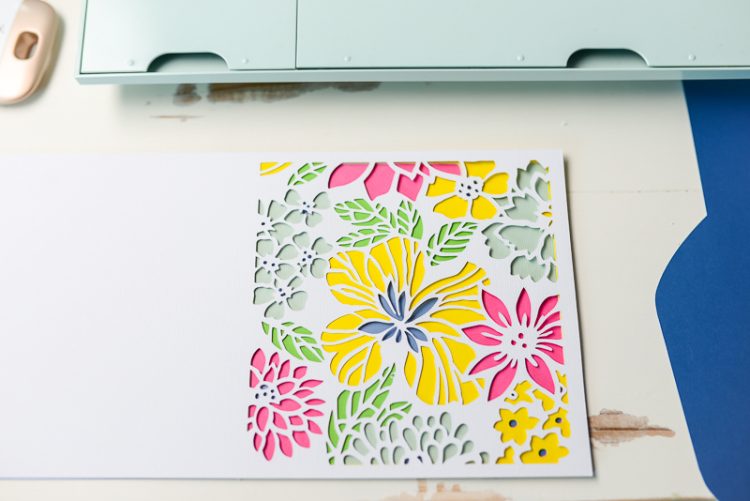 I used spray adhesive to glue each layer together, folded the envelope and I was done! From start to finish it took me probably 25 minutes.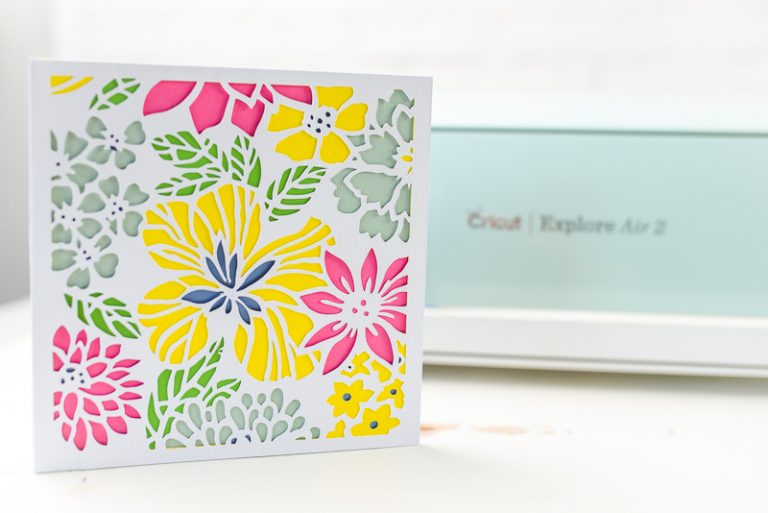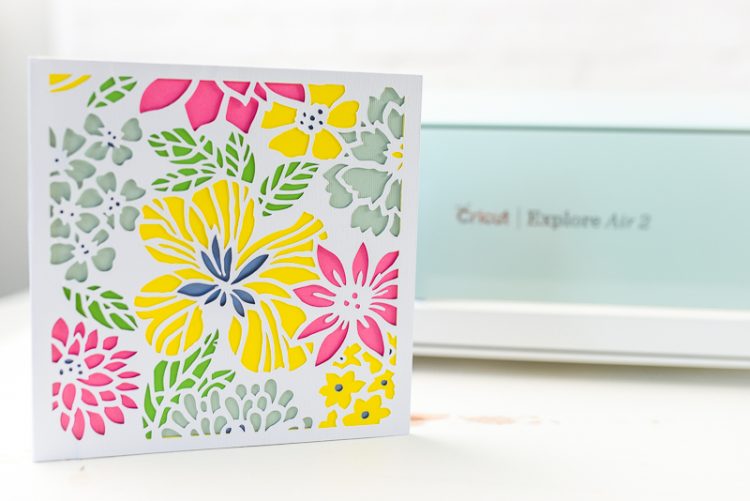 I've had a Cricut Explore for nearly four years and it never fails to amaze me how precisely it cuts. I love how this project turned out — the stacks of paper really give it dimension!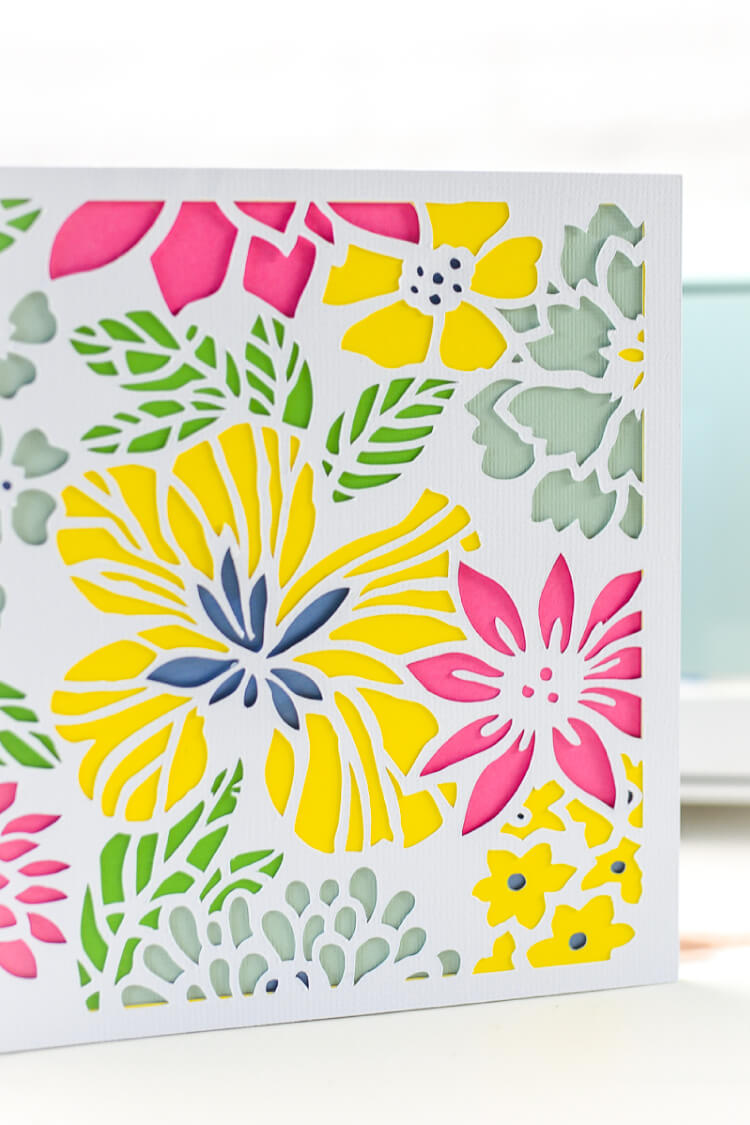 There are so many other Cricut "Make It Now" projects that you can make — home decor, wedding and party decorations, fashion accessories, cards, and holiday projects, just for a start. What will you make?