This papel picado design includes the entire alphabet (even the ñ!) so you can spell anything you'd like! This garland adds a festive look to your fiesta!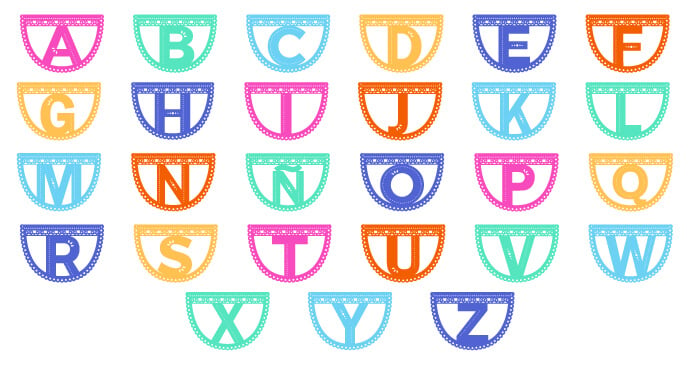 Want to save this post to reference in the future? Enter your email below and we'll send it right to your inbox!
Grab yourself a delicious margarita and get crafting. I have designed this fun set of papel picado letters that will make any party more festive!
Traditional papel picado are made of tissue paper, created by artisans using punches and other tools. You'll often see papel picado hanging in restaurants, markets, and at parties — row after row of bright fluttering tissue paper. I absolutely love them!
This set, however, is for the rest of us without those amazing craftsman skills. I've designed the entire alphabet for you, including the Spanish ñ so you can spell anything your heart desires, in English or Spanish. These would be so fun at a fiesta, hanging over a yummy nacho bar, or cut in a pretty soft palette for a quinceañera.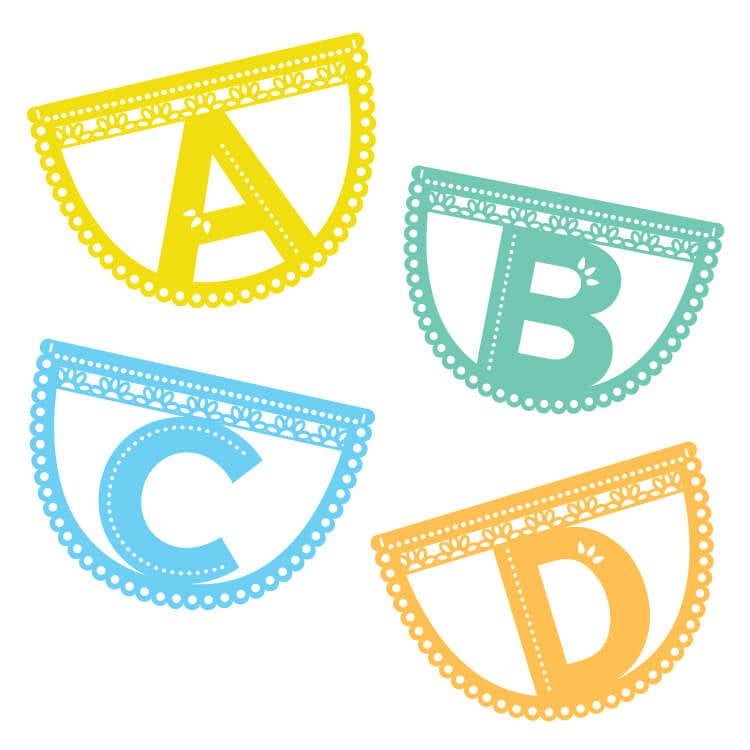 You can download the files and cut them on your Cricut, Silhouette, or other cutting machine. They are intricately designed files, so make sure you're using a sharp blade when cutting. Although traditional papel picado are made of tissue paper, I suggest using something more sturdy for cutting, like a light card stock.
Stop pulling your hair out and start creating confidently with your Cricut! Finally understand how to use your Cricut with my Learn Your Cricut eBooks!
Get the Papel Picado Letter Garland Here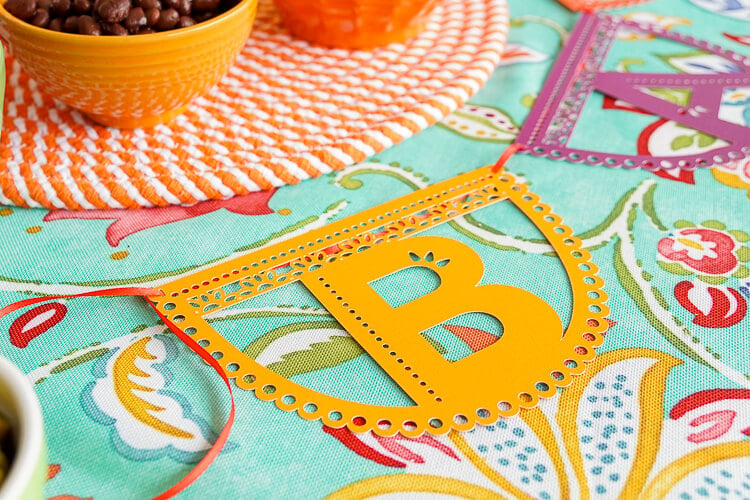 Throw a Fiesta