If nothing gets you going in the morning like that happiness in a mug, then this Coffee SVG Bundle is for you! Declare your love for all things coffee with these four funny caffeinated cut files.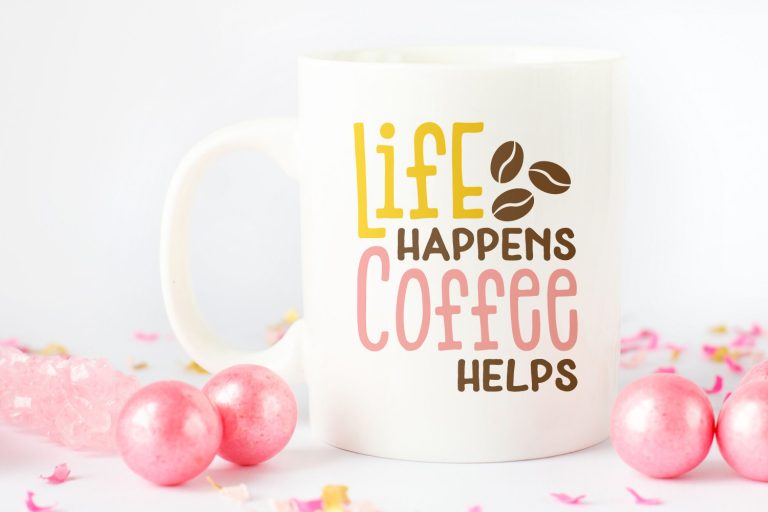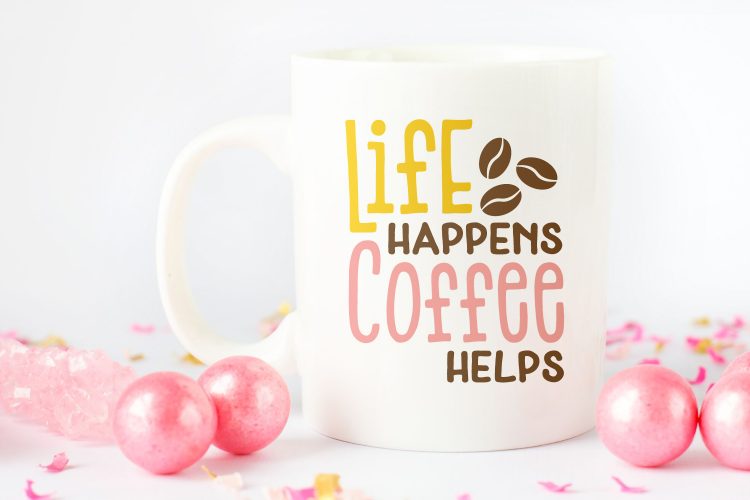 Coffee: it never lets you down. It's always nice to you. It does what it is supposed to do and doesn't ask anything in return. Coffee is like an old friend, waiting for you every morning.
But seriously, friends, what would life be for so many of us without coffee? That first cup in the morning is what motivates me to actually open my eyes and get out of bed most days. And each subsequent refill gives me the power to keep going.
And so what if I have to reheat it over and over again because I've misplaced by mug? Coffee doesn't care. Coffee gets me.
Once I became a parent, my appreciation for coffee grew exponentially. It's not like I can't function without it but I kind of don't want to function without it. There's nothing like holding that hot mug in your hands, breathing in the rich and complex aroma of my favorite blend and taking that first drink of the day. It's magical. Okay, that sounds a little dramatic but that's just where I am right now as I finish up my second book and I'm okay with it. I don't even need fancy coffee with foam this or pumpkin that, I just need coffee. Black. Pleaseandthankyou.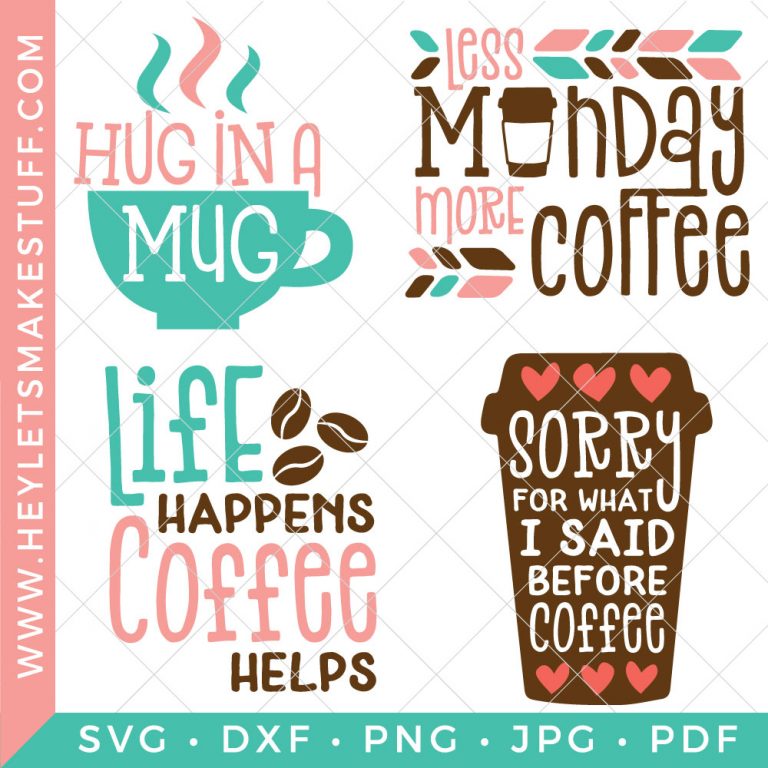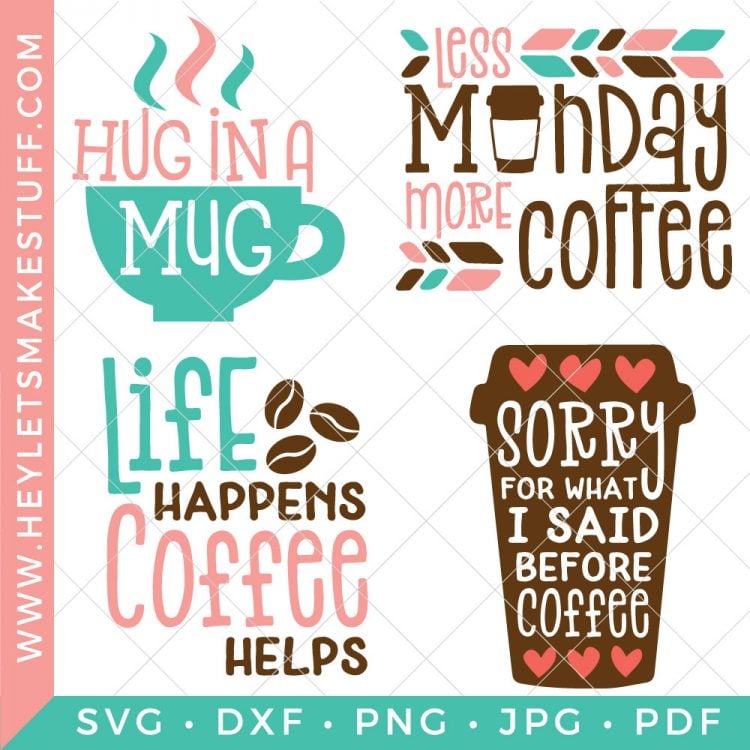 What better way to declare your love for coffee then with crafting! I had a lot of fun creating this funny Coffee SVG Bundle. Each one of these colorful cut files tells a little story about why I love coffee. They would look amazing on coffee mugs, tumblers, kitchen canisters, and even as printables for your kitchen or office. The holidays are coming, if you have coffee loving friends, let this SVG bundle inspire some gift ideas! So grab a cup of coffee and start crafting!
Grab these four funny caffeinated cut files and show the world how much coffee means to you! You can also get my Coffee Monogram SVGs, which are perfect for personalizing! Don't like coffee? Get my tea SVG files!
Download the Free Life Happens Coffee Helps File under SVGs C234
This file can be found in my Free Craft Resource Library. The file number is: C234.
Want access to this free file? Join my FREE resource library! All you need is the password to get in, which you can get by filling out the form below!
Buy the Coffee SVG Bundle Here
Make sure to check out my Liquid Patience and Powered by Coffee SVGs!


All Things Coffee