Your baby's first year is full of memories! Use this adorable baby's first holiday SVG bundle of nine holiday cut files to make cute bodysuits or bibs commemorating these firsts!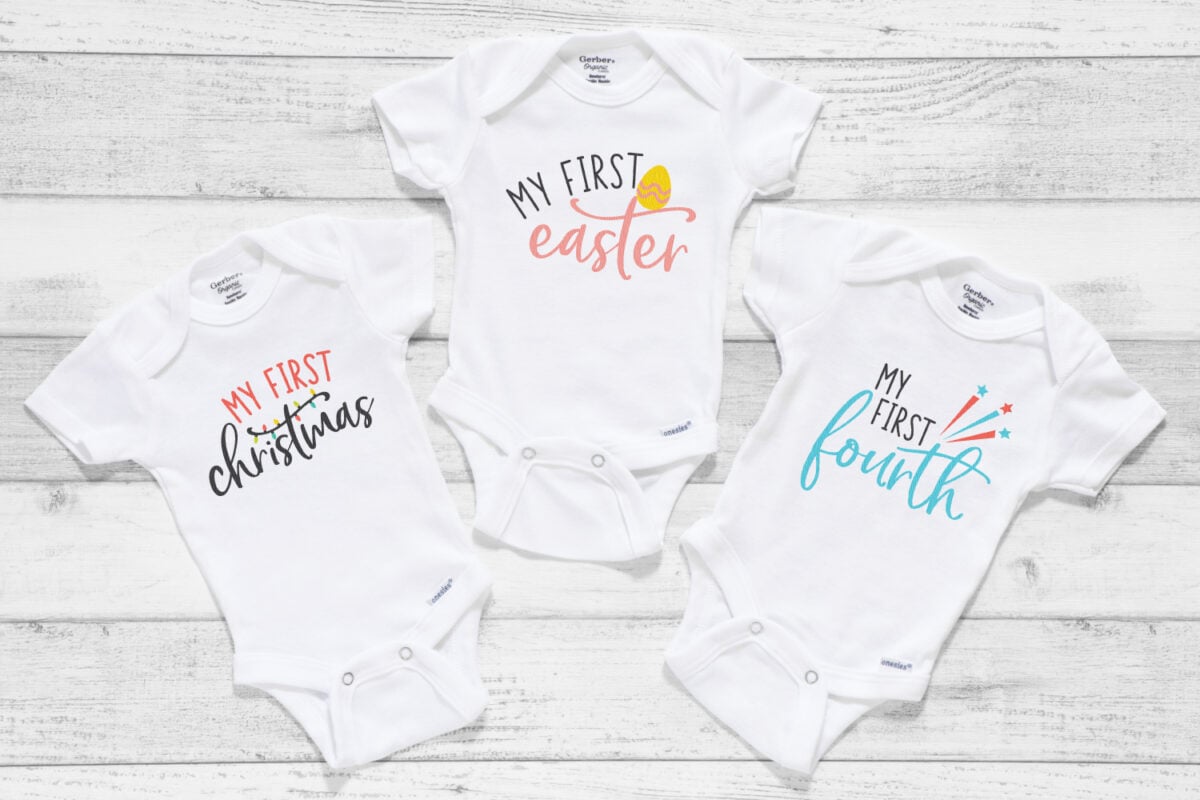 Want to save this post to reference in the future? Enter your email below and we'll send it right to your inbox!
I have a friend who takes the absolute cutest photos of her baby for every conceivable holiday (who knew that a kid needed Veterans Day gear!). Every time I see photos of him surrounded by cute Christmas ornaments or stuffed ghosts, I can't help but wish we'd done the same for our boys. Having twins put is in such a daze that there's no way I could have coordinated adorable photoshoots—I was running on a big cup of coffee every morning and a whole bunch of Jesus and that's about it!
I wish I'd had these cute baby's first holiday SVGs—I could have whipped out some cute onesies for my boys using my Cricut! If you have a little one at home (or maybe you have a friend with a new arrival or a precious new grandchild), you can use these files to make all sorts of baby projects. This bundle includes nine files:
My First Valentine's Day
My First St. Patrick's Day
My First Easter
My First Cinco de Mayo
My First Fourth
My First Halloween
My First Thanksgiving
My First Christmas
My First New Year's Eve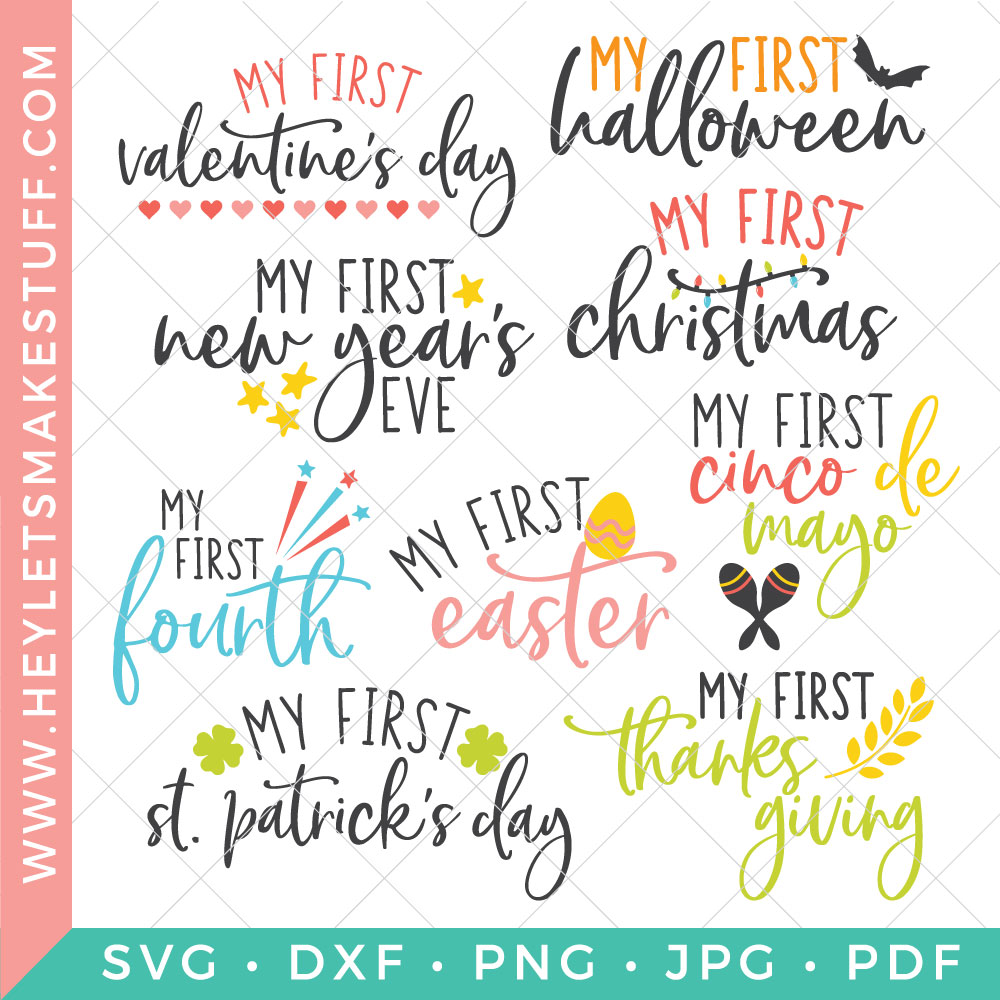 Download the Baby's First Holiday SVG Bundle Here
This file was free until 6/7/2019. Now you can get it in our shop! If you want to be notified of flash freebies, join our mailing list!

Blank Onesies for Your Projects