Get these free hot air balloon cut files, which can be cut on a Cricut or Silhouette! Perfect for parties, nurseries, and other decor!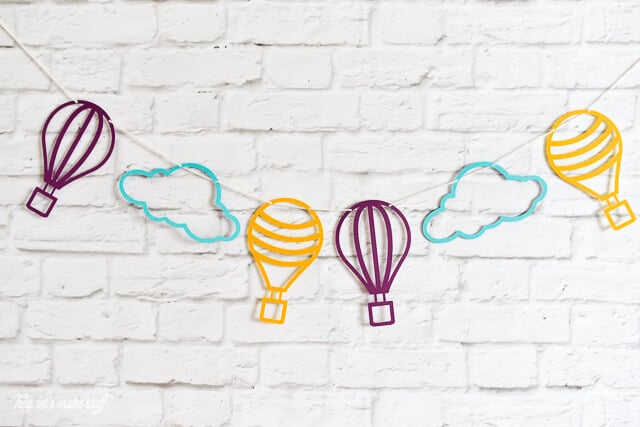 It's Fridaaaaay! Which in mom-land is just daaaaaay! But it does mean that I have a freebie for you!
I'm getting together with some blogging girlfriends in a few weeks for our Feed The Soul retreat. We were talking one day about how nice it would be to get together and talk blogging with each other in person, instead of just on Facebook. One thing led to another, and now we're headed to Napa at the end of the month for an amazing retreat!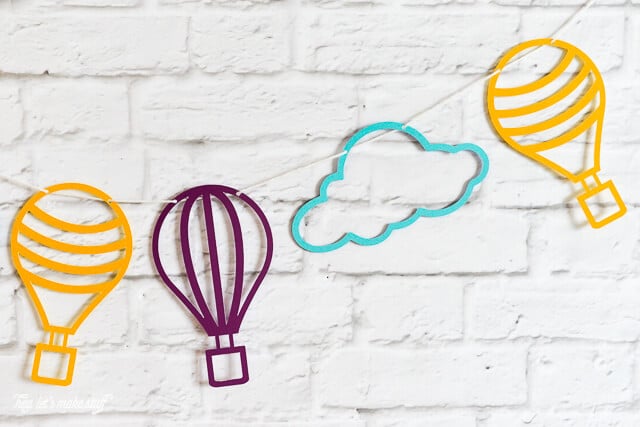 One of the things we've planned is a hot air balloon ride with Napa Valley Aloft. I'm feeling a sort of… what should I call it…exhilaterror.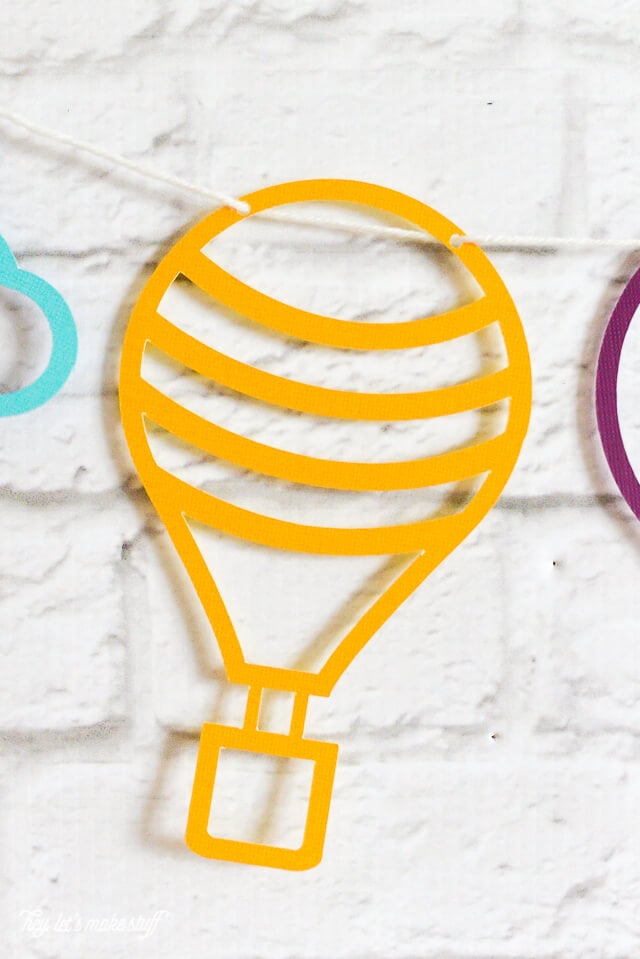 Heights and I have a long history of not being friends.
But from what I've heard and read, hot air balloons aren't actually as terrifying as some of the other high-up things I could do. And I suffer from a pretty severe case of FOMO, so I am 99% sure I'm going to get my butt in that basket with my friends!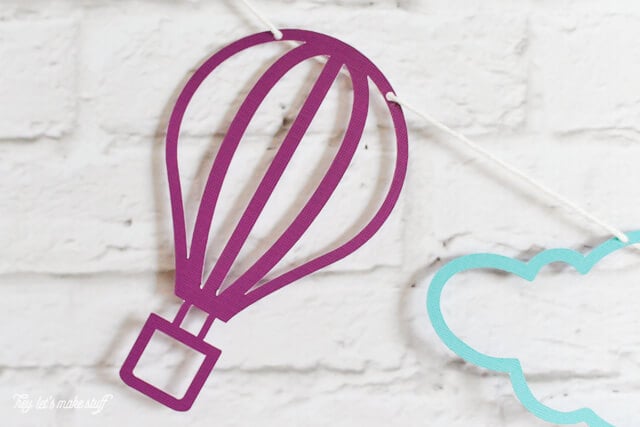 Today I have an adorable set of hot air balloon cut files for you! Two balloons and a cloud. There are two sets, one with holes for stringing together, and one without for scrapbooking or whatever else you might want them for.
Stop pulling your hair out and start creating confidently with your Cricut! Finally understand how to use your Cricut with my Learn Your Cricut eBooks!
Update: I did it! You can read about my hot air ballon experience.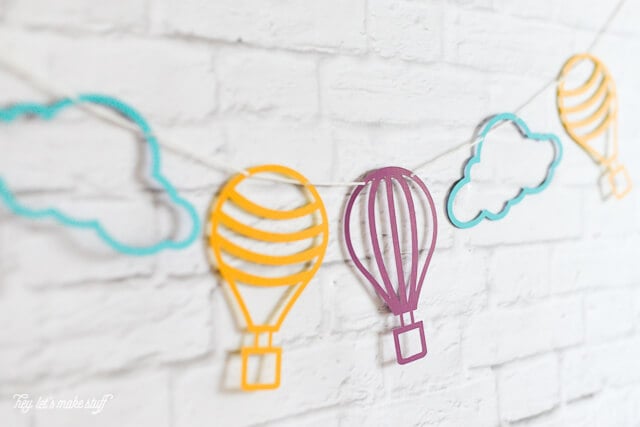 Download the Free Hot Air Balloon Cut Files under SVGs C9
This file can be found in my Free Craft Resource Library. The file number is: C9.
Want access to this free file? Join my FREE resource library! All you need is the password to get in, which you can get by filling out the form below!
What have you done lately that's challenged one of your biggest fears? I'd love to hear your stories!