This free Father's Day printable is a unique way to show appreciation for dad! Print out the All About My Dad printable and have your little one(s) fill it in. It's always fun to see the responses!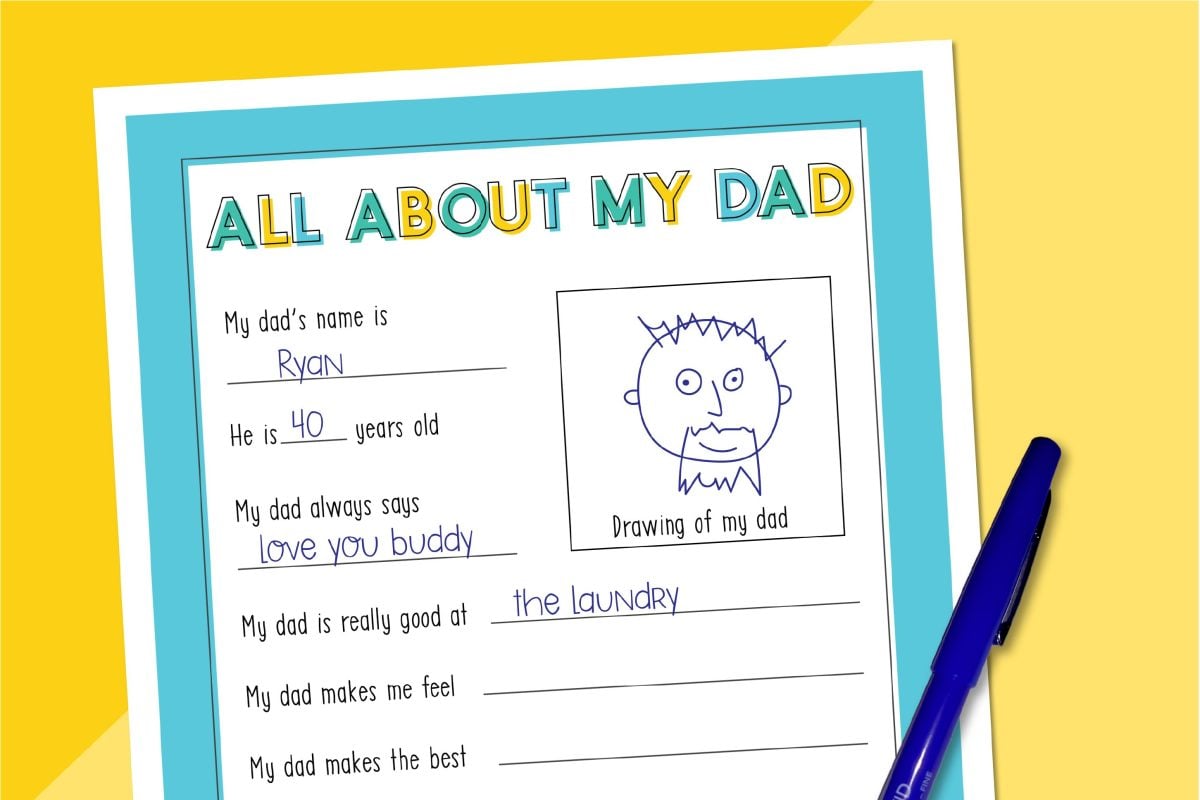 Ever wonder what your child(ren) remember the most about their daddy? Apparently my boys think their dad is really good at laundry. I mean, he is…but it's such a random thing for them to remember! I love seeing their funny answers and I always get a good laugh.
To celebrate Father's Day this year, I created this free Father's Day questionnaire printable for you to have your own little ones fill in. The answers to the prompts are usually pretty hilarious or super sweet. It's a great surprise for any father!
This free All About My Dad PDF download is perfect for any age and makes a great gift. It's an easy way to give a memorable gift. The best part? Minimal effort needed from mom or other caregivers!
It's always fun to see the little doodles they come up with. I created the "Drawing of my dad" section of this printable so your little one(s) can personalize it even more. Some kids may still need help with the writing sections, so this is part they can do 100% on their own!
Questions Included in the All About My Dad Questionnaire
My dad's name is:
He is __ years old
My dad always says:
My dad is really good at:
My dad makes me feel:
My dad makes the best:
My favorite thing to do with my dad is:
I love my dad because:
Plus space for a drawing of dad!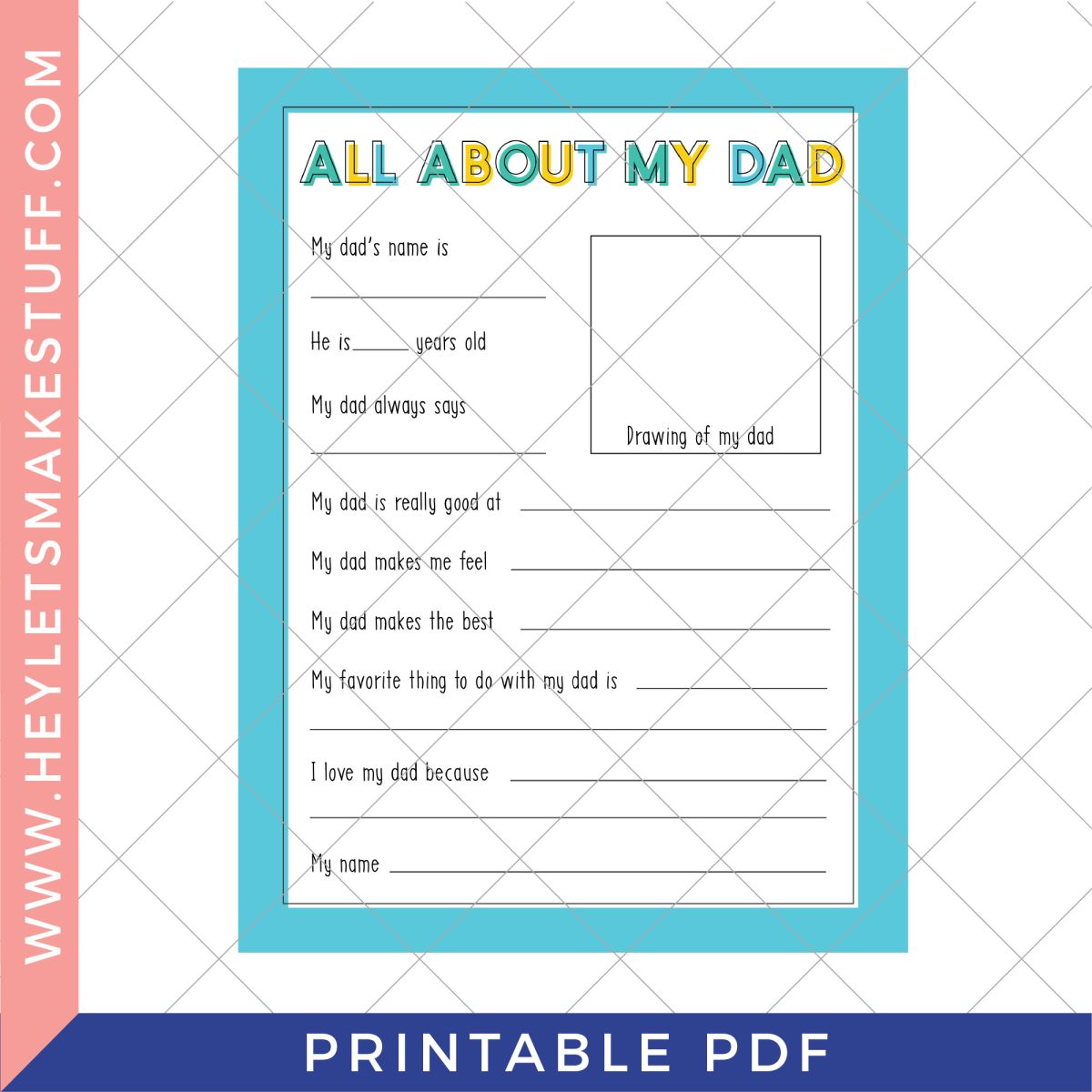 It's great for classroom use, too, though I think we should always be aware that not all kids have fathers for any number of reasons (or good relationships with their fathers)—this is definitely one to use cautiously!
If you're looking for a simple, memorable keepsake this Father's Day, this printable questionnaire is the perfect printable Father's Day gift! I hope however you and your family decide to spend the day, it's enjoyable for all! Happy Father's Day to all the dads!
Print this dad worksheet on a high-quality paper on your home printer, and use your favorite pens, markers, colored pencils, or crayons to color!
Also check out these other fun Father's Day free printables: Father's Day Word Search, Printable Funny Father's Day Cards, Father's Day Coloring Page, and Father's Day Card & Gift Tags!
Download the Free Father's Day Questionnaire under PRINTABLES P110
This file can be found in my Free Craft Resource Library. The file number is: P110.
Want access to this free file? Join my FREE resource library! All you need is the password to get in, which you can get by filling out the form below!
I also have an Free "All About My Mom" Printable for Mother's Day!
Funny Father's Day Gifts