This free Mother's Day printable is a fun way to show mom some love! Print out the All About My Mom printable and have your little one(s) fill it in. It's an easy way to surprise and delight any mom!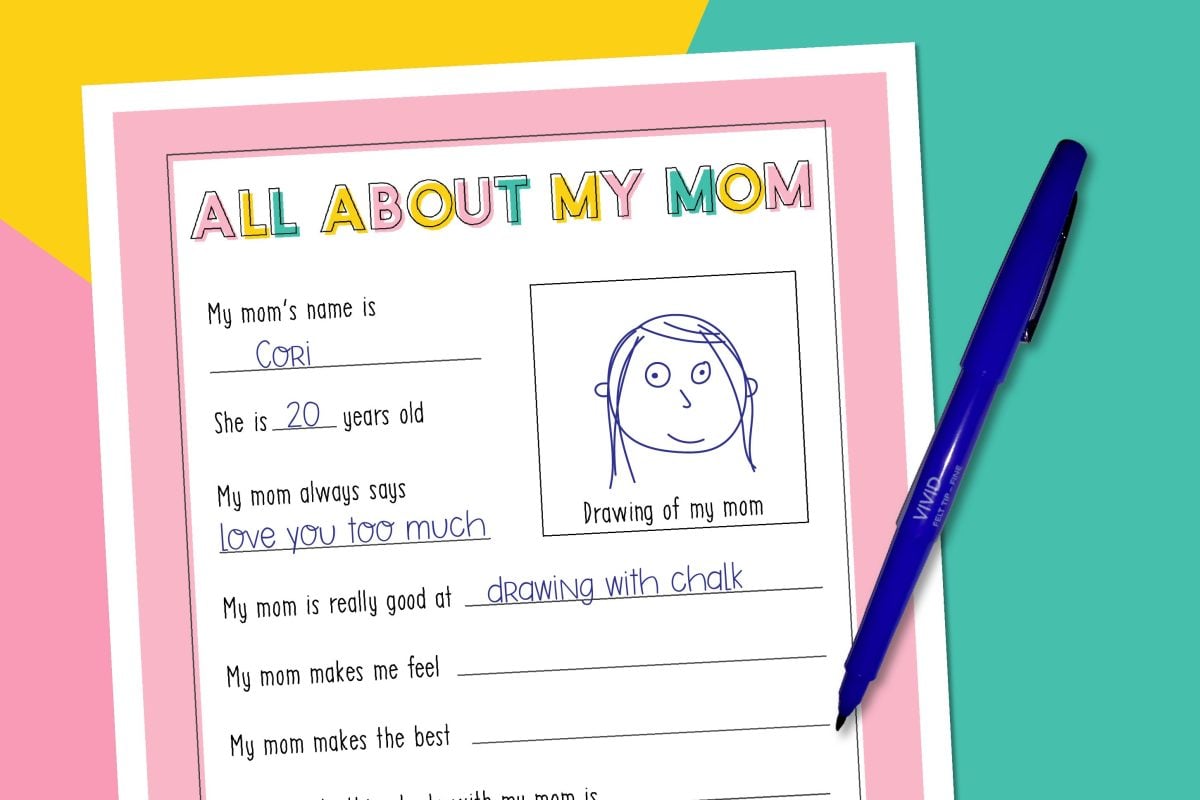 Have you ever asked a kid how old they think you are? Well, I have… and it's um… interesting. Sometimes I'm 17 and other times I'm 71! I think I'll stick with the younger one!
To celebrate Mother's Day this year, I created this free Mother's Day printable for you to have your own little ones fill in. The answers are often SO entertaining! It also makes a fun keepsake for mom!
This free All About My Mom printable makes a great gift for children to give to their moms to celebrate the holiday—all the way from toddlers and preschoolers to older kids. It's a simple way to provide something personalized and meaningful, even if you're short on time. I mean, what parent isn't short on time?!
My favorite part is the little "drawing of my mom" section. The doodles kids come up with are so fun! This is definitely something you can print and have your kid fill out year after year. It's exciting to see how the answers and drawing changes over time. Over the years, it'd make an adorable keepsake! You could even create a little book if you keep them over the years!
It's great for classroom use, too, though I think we should always be aware that not all kids have mothers for any number of reasons (or good relationships with their mothers)—this is definitely one to use cautiously!
If you're hoping for a keepsake gift from the heart this Mother's Day, this is it! Feel free to print and pass along to your partner as a little hint, too! I hope however you spend the day, you feel loved and appreciated. Happy Mother's Day!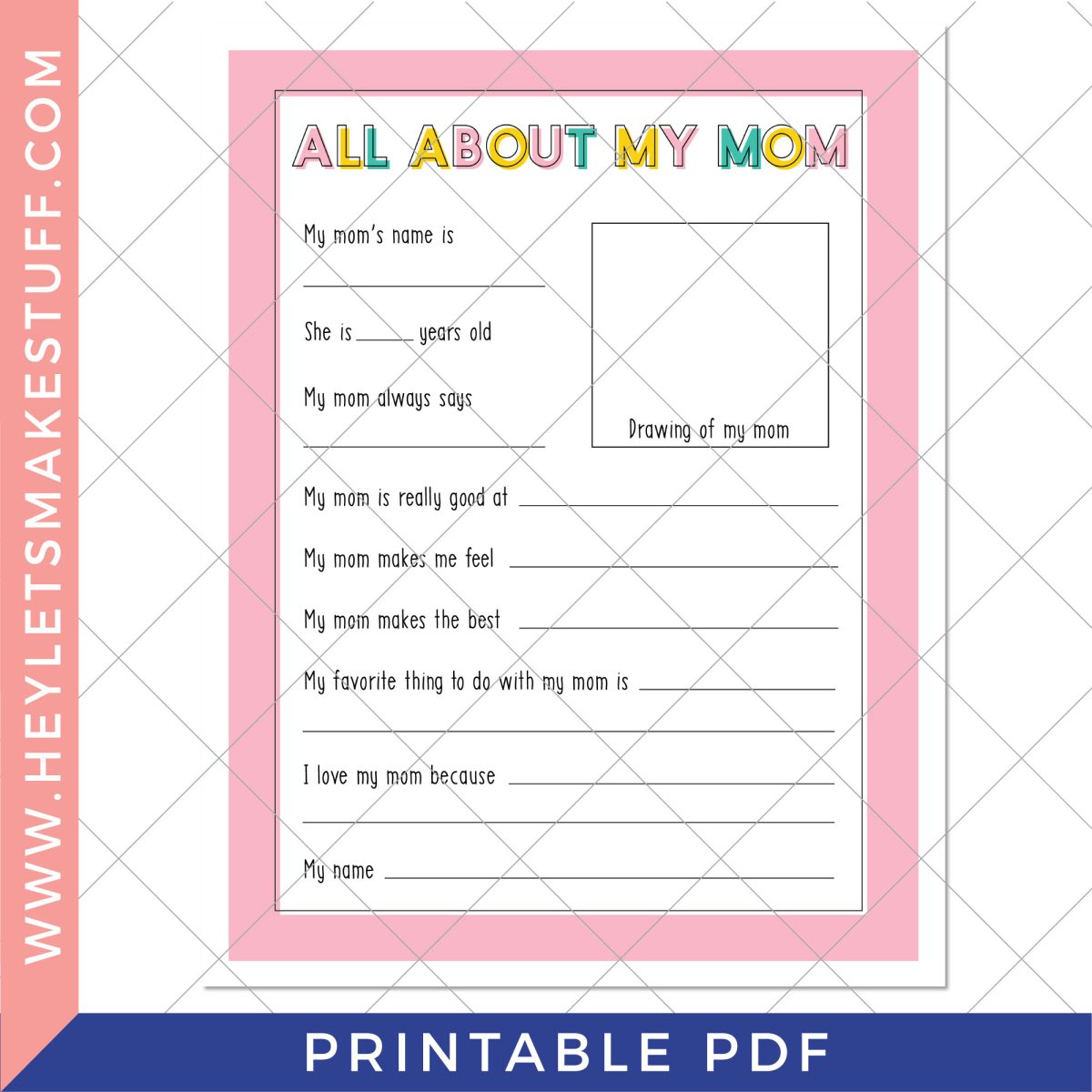 Print on a high-quality paper and use your favorite pens, colored pencils, or crayons to color!
Also check out these other fun Mother's Day posts: Mother's Day Word Search, Printable Funny Mother's Day Cards, and Mother's Day Craft Ideas with the Cricut!
Download the Free Mother's Day File under PRINTABLES P109
This file can be found in my Free Craft Resource Library. The file number is: P109.
Want access to this free file? Join my FREE resource library! All you need is the password to get in, which you can get by filling out the form below!
Mother's Day Ideas