This festive Christmas candy cane garland takes just fifteen minutes and two colors of felt. Would be great for a Dr. Seuss Cat in the Hat party as well!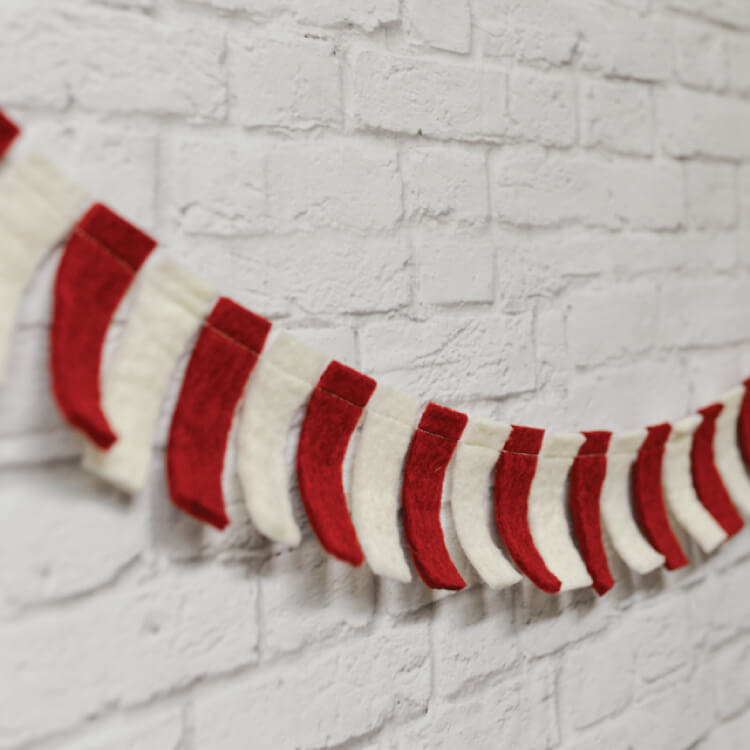 It's time once again for CRAFT LIGHTING! It's hosted by the lovely Angie of the Country Chic Cottage and Carolina from 30-Minute Crafts.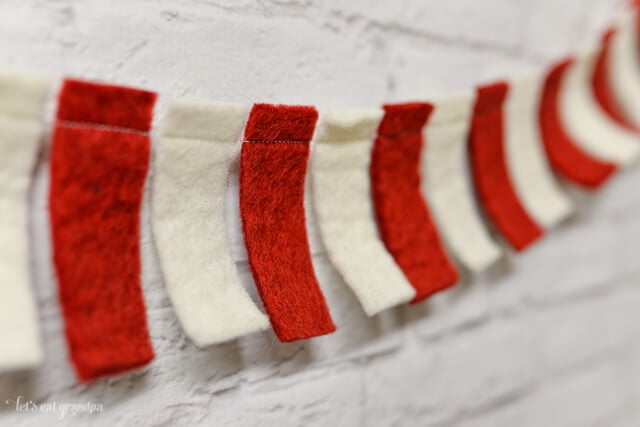 This time I finally nailed the 15-minute time limit while creating this felt candy cane garland. It was super simple to make and would be so awesome decorating a mantel or a tree. Or even a Cat In The Hat party, if I'm being honest.
I used a heavier wool felt rather than craft felt, because that's what I had in my studio. But craft felt would work just fine, too.
Supplies
Tools
Directions
Cut 1″ x 3″ rectangles out of the red and white felt. I find it easier to use a rotary cutter, but you could use scissors. With a rotary cutter, I cut 3″ strips.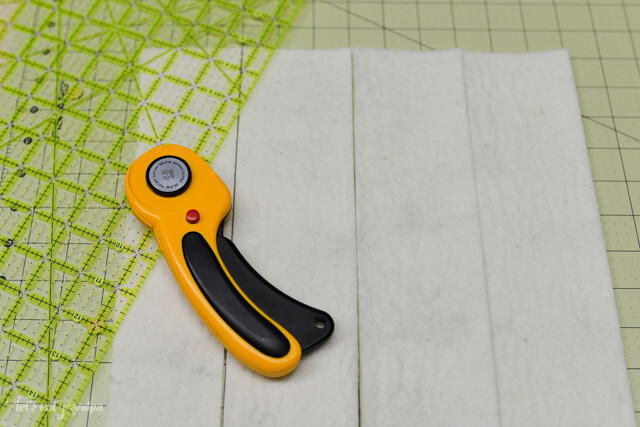 Which I then cut into smaller 1″ strips.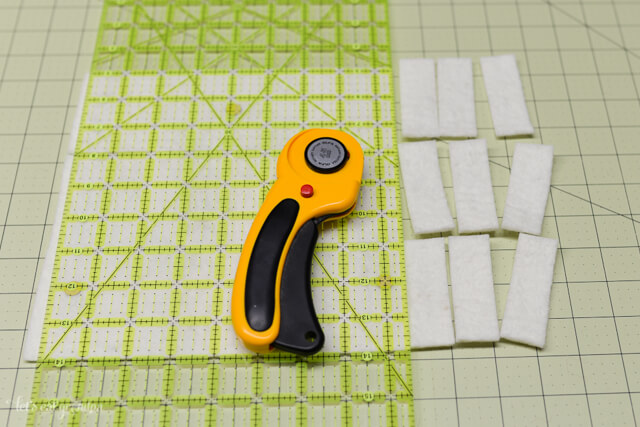 Super easy, right? Do the red as well.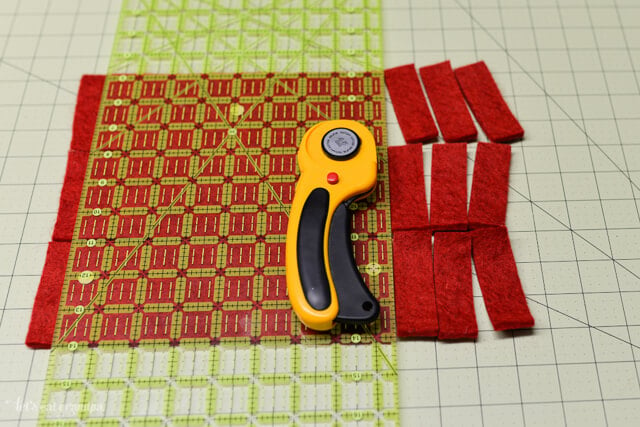 Soon you'll have a pile of red and white strips.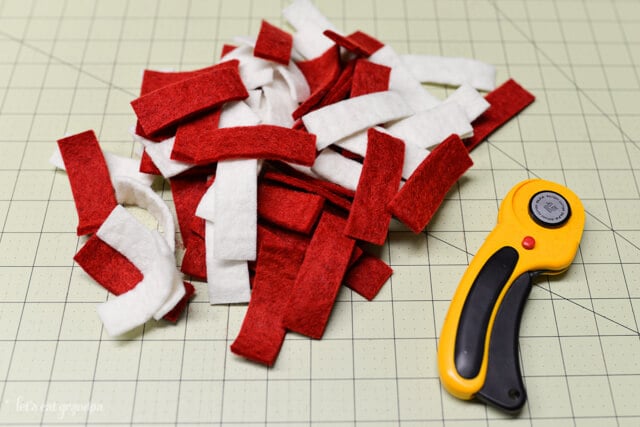 On your sewing machine, pull out about 8″ of thread from the spool and bobbin so you have room to hang the garland. Then sew about .5″ from the edge of one of the strips. Without lifting your needle, place the second piece right next to it and sew through that. Then a third piece. And so on.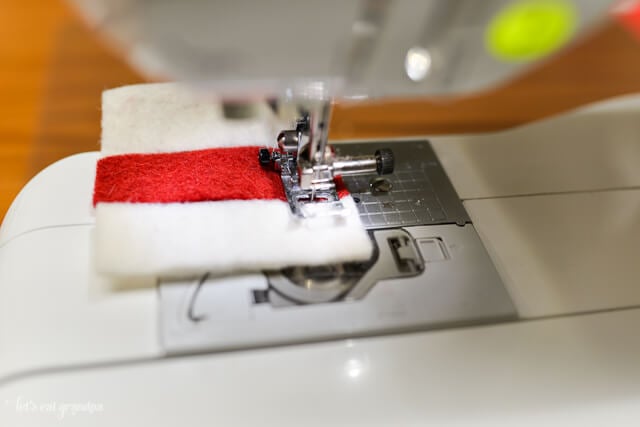 Soon you'll have a long garland! Make sure you pull the threads at least 8″ at the other end, too, for hanging.
Easy peasy, right?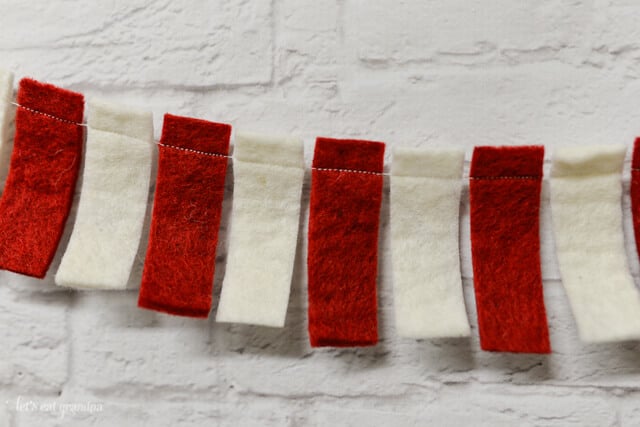 I love that you could make this garland using pretty much any color for any holiday or party.