This gorgeous winter wonderland Christmas luminaria is a beautiful decoration on your Christmas mantel or table! Cut using your Cricut or other cutting machine and add fairy lights so it glows!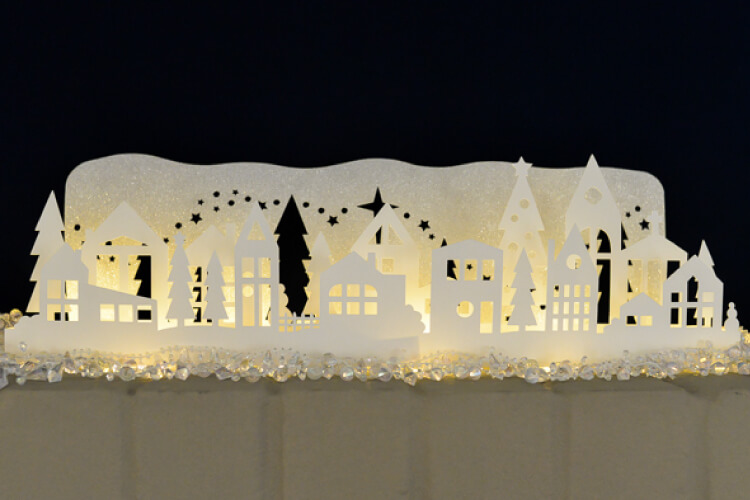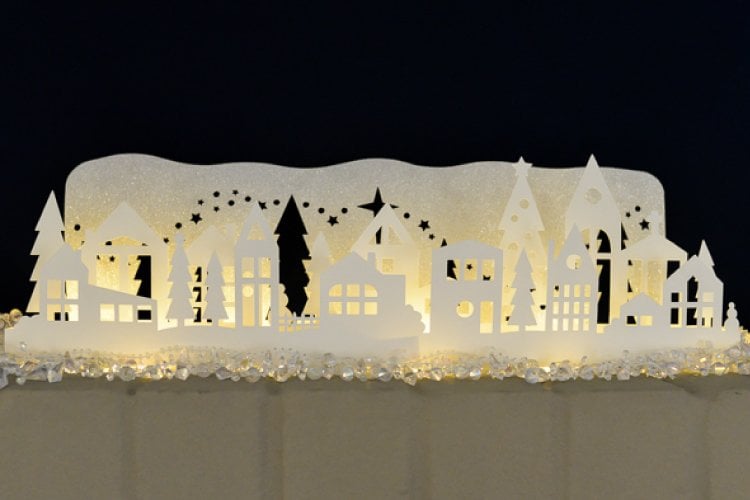 I've had a Cricut for more than five years and it never fails to impress me with its detailed cutting! Today I'm sharing this gorgeous Christmas luminaria that I designed with a winter village theme. Little houses, a church, trees and even a snowman against a snowy backdrop and a big Christmas star.
It's perfect for your Christmas mantel—add some fairy lights in between the layers and it glows!
I suggest cutting this Christmas luminaria using large 12″ x 24″ cardstock to make the biggest impact. Instead of trying to peel the project off your cutting mat, gently bend the mat back and forth to loosen the adhesive and release your luminaria pieces. Check out all my tips for removing materials from your Cricut mat.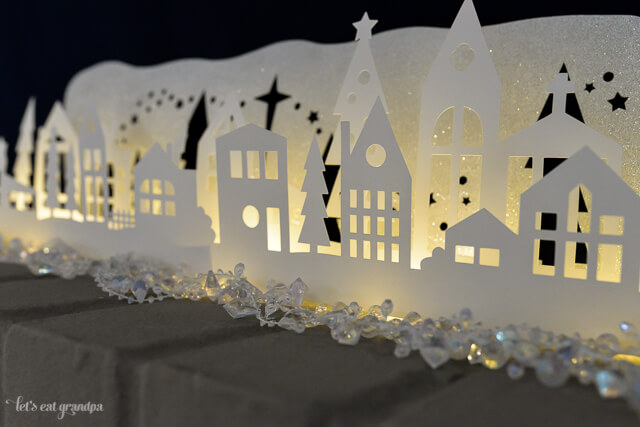 Get the Christmas Luminaria files here: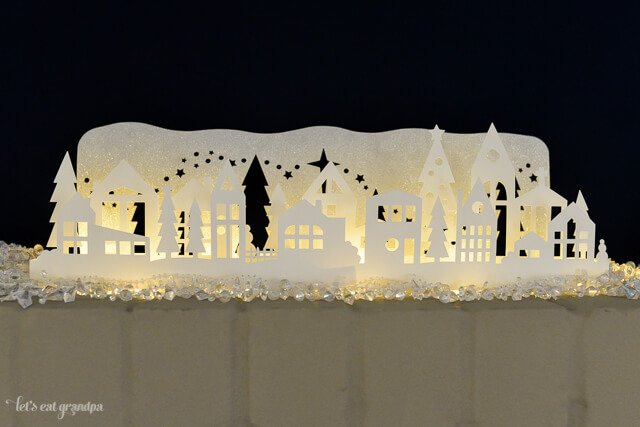 Cutting Your Christmas Luminaria
Upload the SVG file. In the SVG file, ungroup the three layers so you can work with them individually. You'll notice that in the file that there are fold lines. In your cutting machine software, change these lines to score lines, and attach them to each layer. Learn more about Attaching in Design Space.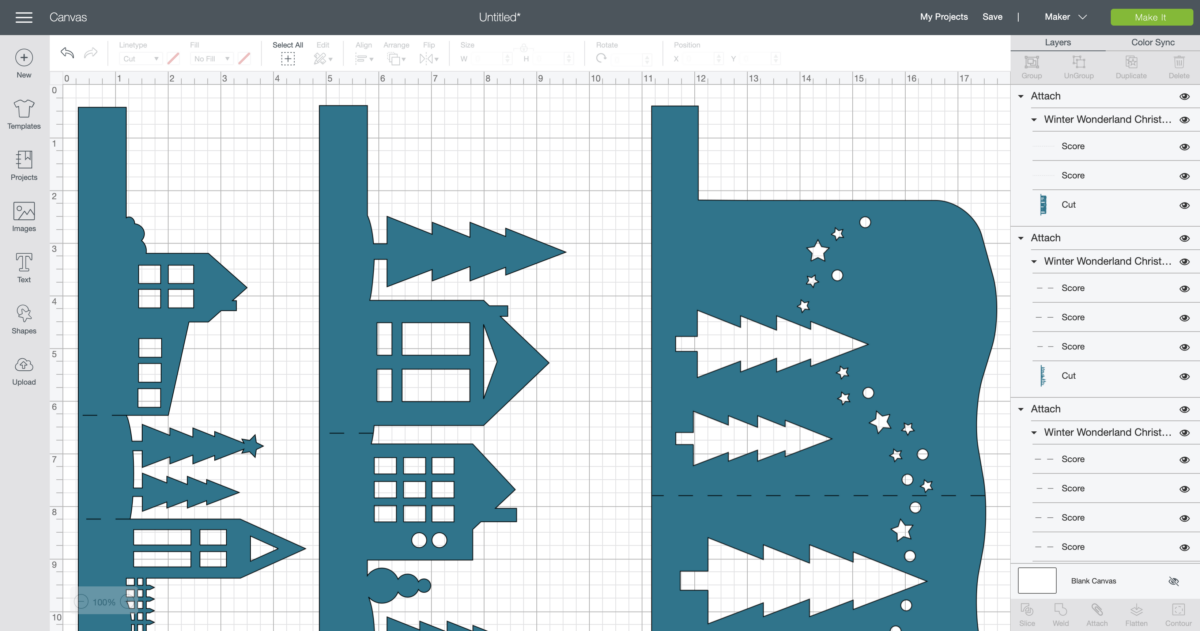 After cutting your pieces, accordion fold along the score lines so the luminaria stands on its own. Learn more about the Scoring Stylus and Scoring Wheels.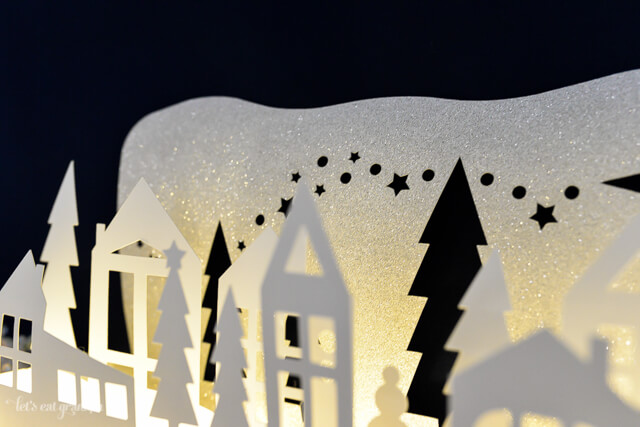 Have I mentioned the Cricut cuts like a dream? It had no problem with any of the small intricate shapes, like these tiny windows and the wee fence between the houses.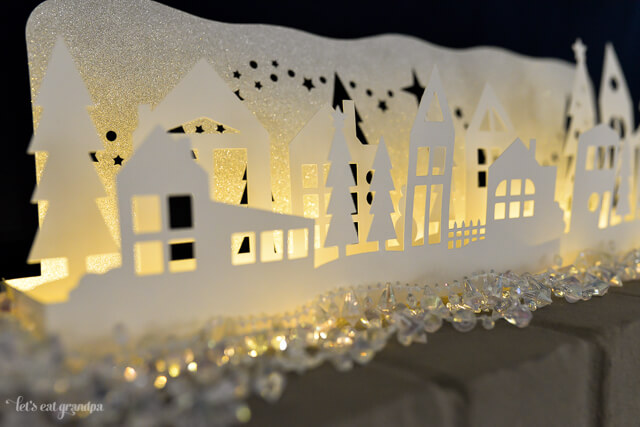 To light the Christmas luminaria, I used a set of tiny warm white fairy lights. The come on a wire, so they can be molded to sit underneath the luminaria. They are also battery operated, so you don't have to worry about plugging them in. Magic!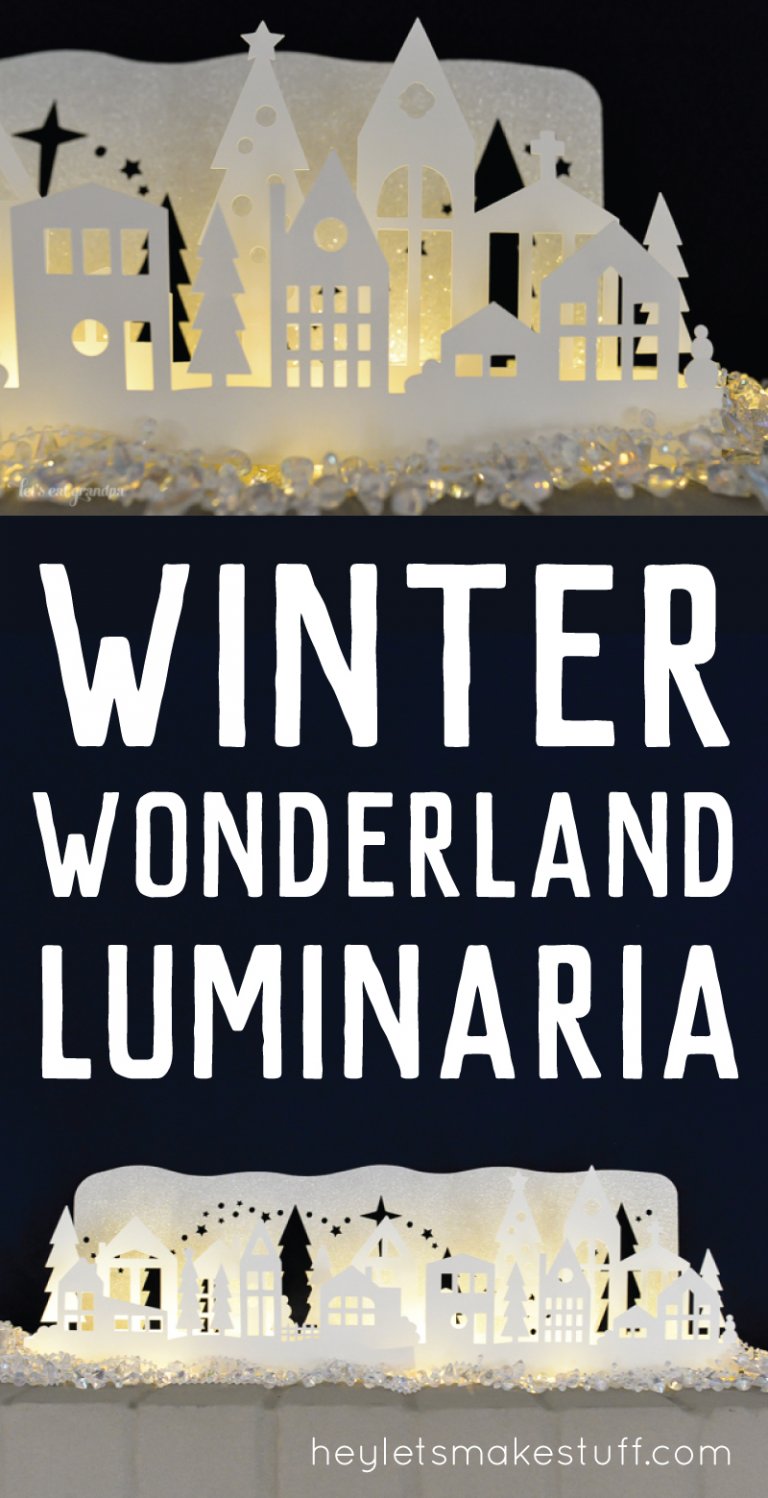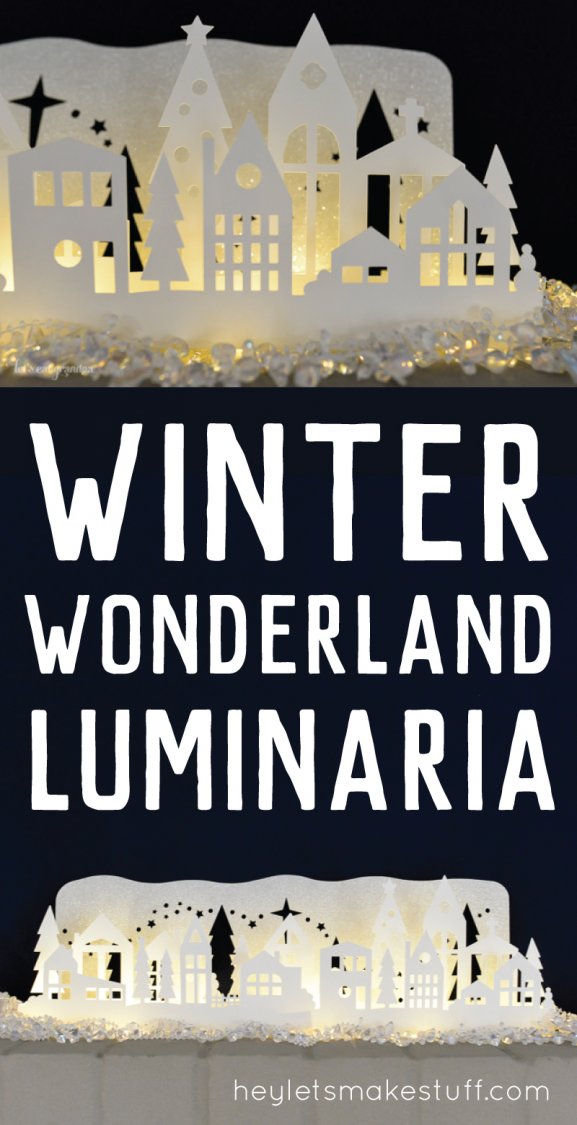 Craft for Christmas with Your Cricut
[ess_grid alias="cricut_christmas"]
Large Cardstock for Crafting