Get the free pattern for making this little acorn quilt block! Perfect for sewing a fall pillow—or make a bunch for a quilt!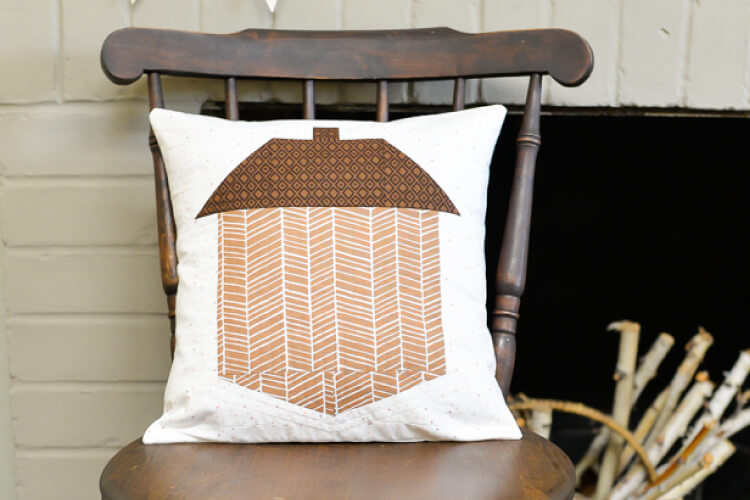 Today I'm sharing this happy little acorn block! It's perfect to bring a little fall to your decor, and would also be great in a woodland-inspired room. I turned the block into an easy pillow, with a finished size of 14″ x 14″.
This block requires you to make half-square triangles (HSTs) and half-rectangle triangles (HRTs). Both are fairly easy to sew — if you're unfamiliar with them, this is the perfect project to learn how to do both!
Supplies
Note: all seams are 1/4″. Press your seams however you prefer.
Cut out your pieces
4.5″ x 3.5″ dark brown
4.5″ x 4.5″ dark brown AND white (finished trimmed HST size 3.5″ x 3.5″)
1.5″ x 1.5″ dark brown
8.5″ x 6.5″ light brown
3″ x 6″ light brown AND white (finished trimmed HRT size 2.5″ x 4.5″) (cut two)
6.5″ x 2.5″ white (cut two)
2.5″ x 1.5″ white
.75″ x 1.5″ white (cut two)
2.5″ x 3.5″ white (cut two)
3.5″ x 9.5″ white (cut two)
8.5″ x 1.5″ white
For reference, this is how the pieces will be connected in the finished block: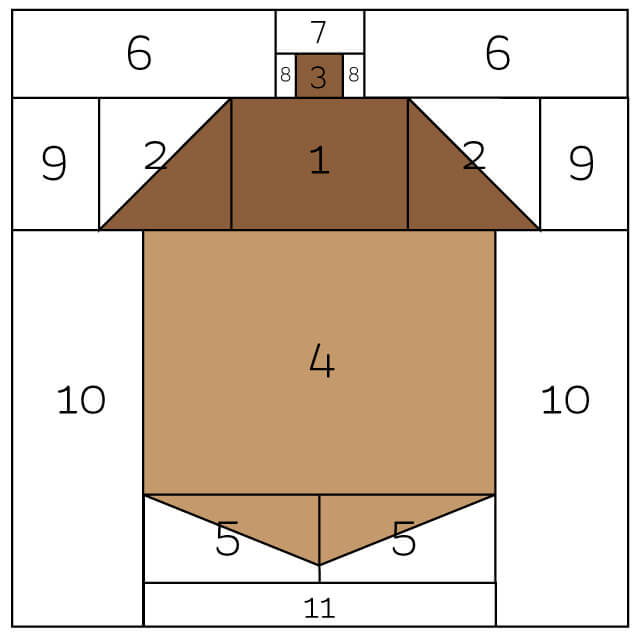 Directions
To make the angled portions of the acorn top, I used half-square triangles. If you've never made a half-square triangle, it's simple!
Now I'm kinda a snob when it comes to the directions of my fabric. If you're using a fabric that's directional, you'll notice that the diamonds end up going different directions in my two finished pieces.

So I just made two HSTs, so I could use all of the vertical pieces. Having two horizontal pieces leftover will be perfect to make another pillow, just with the diamonds facing the other way!

For the bottom of the acorn, I wanted to make a 2.5″ x 4.5″ half rectangle triangle. This is much easier said than done. After much research, I figured out the math for half rectangle triangles is pretty much advanced trigonometry (that's not an exaggeration). So instead, I just used this method to make half rectangle squares starting with 3″ x 6″ rectangles.
Clearly my rectangles were a lot longer than I wanted, though the height of 2.5″ was pretty much perfect. So I trimmed them as follows, and I think it worked perfectly.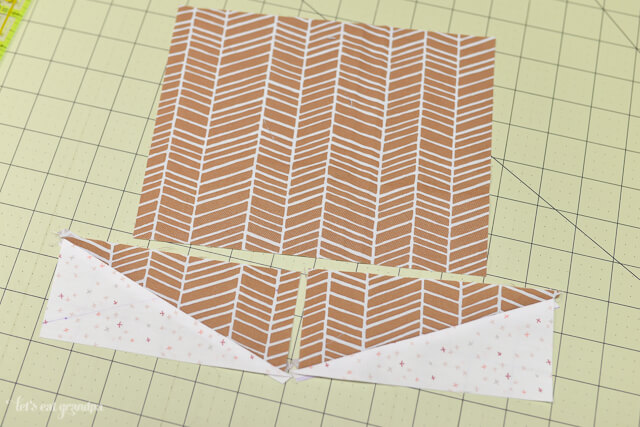 First, I trimmed off the far edge so that the light brown piece was 1/4″ tall. That would be my seam so the angle would link up perfectly when sewn.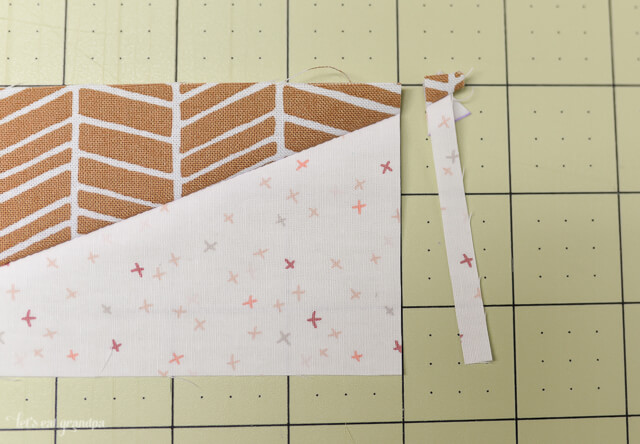 Then I trimmed from the other side, so the finished piece was 4.5″ wide.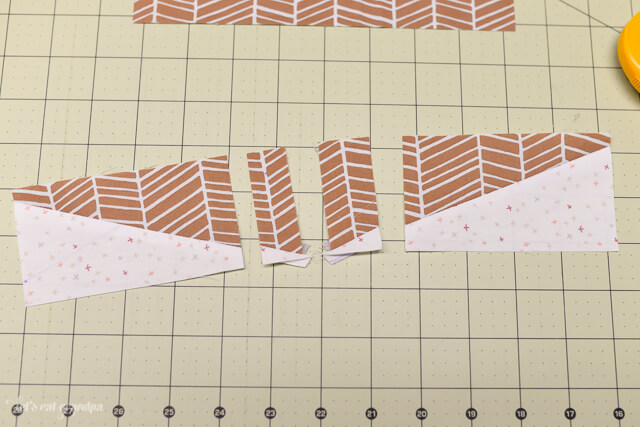 I then sewed those two pieces together, and you can see that the bottom of the acorn lined up perfectly! It's not quite as tall as I'd planned, but it worked out just fine.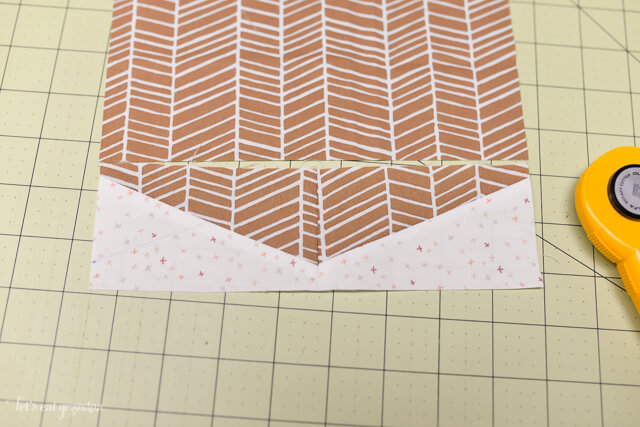 Once you get all of your pieces cut out, and your HSTs and HRTs pieced together, lay out all your pieces.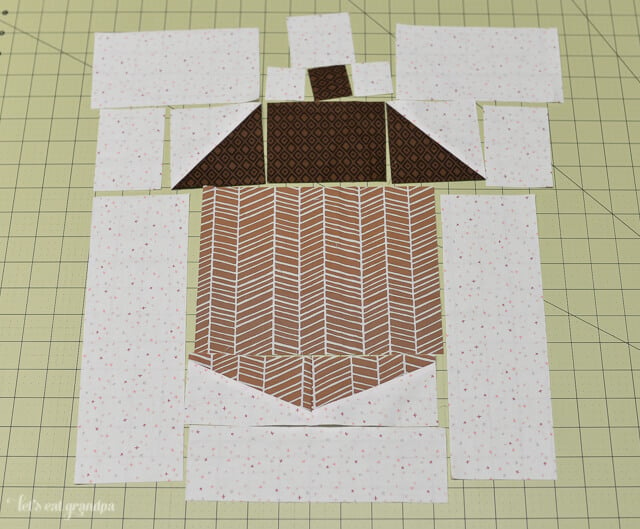 Then sew together as follows. First sew the white pieces to the acorn stem, and if you haven't already, the two bottom pieces of the acorn.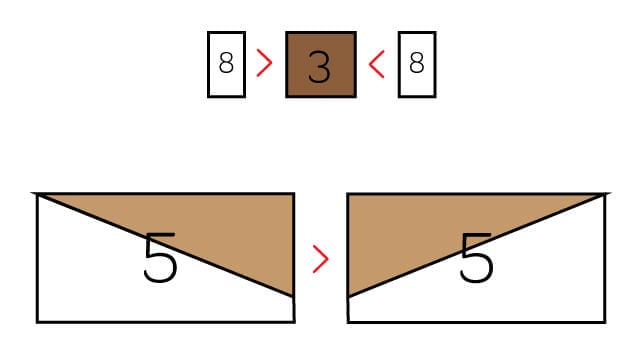 Then the white piece above the acorn stem and the bottom part of the acorn and the bottom white piece: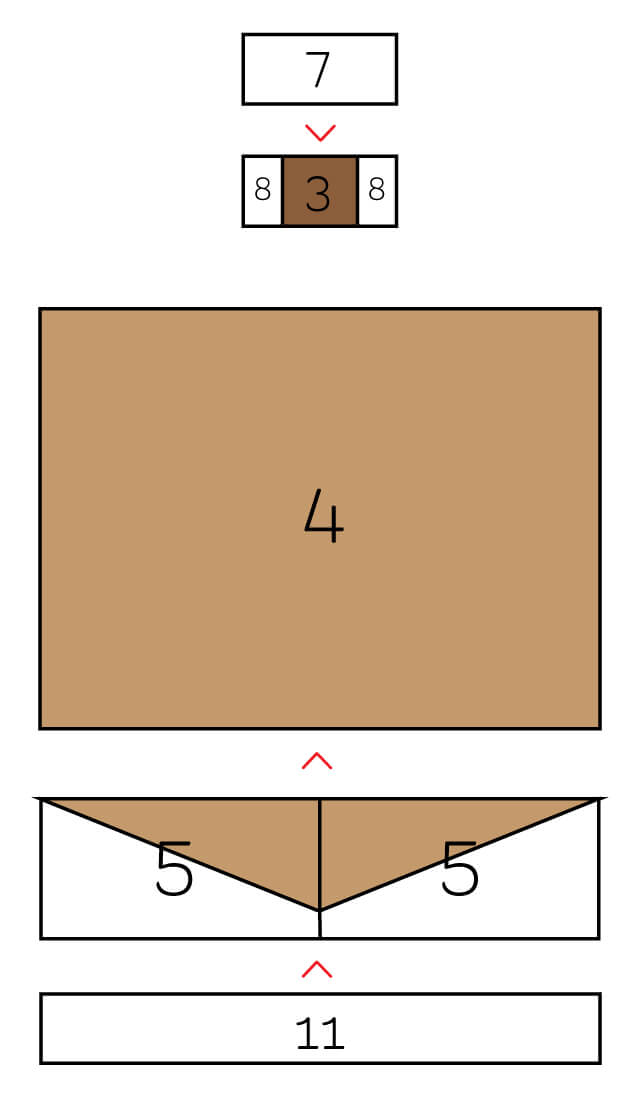 Then you can sew the horizontal strips together, as follows: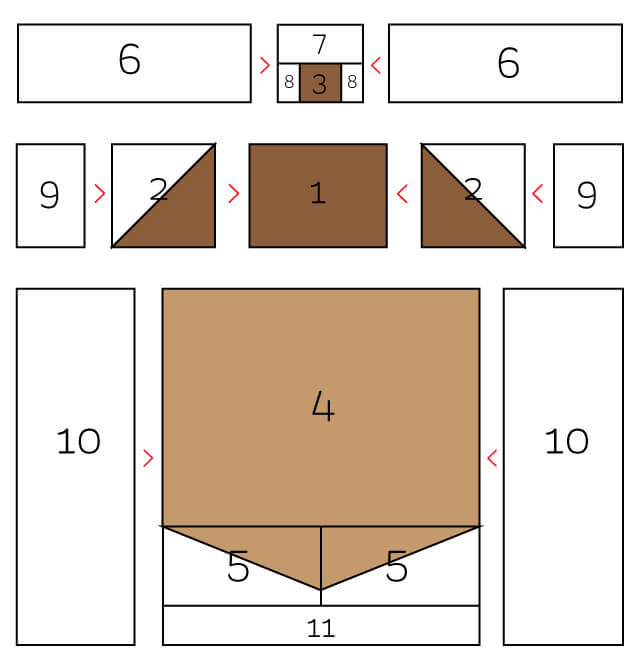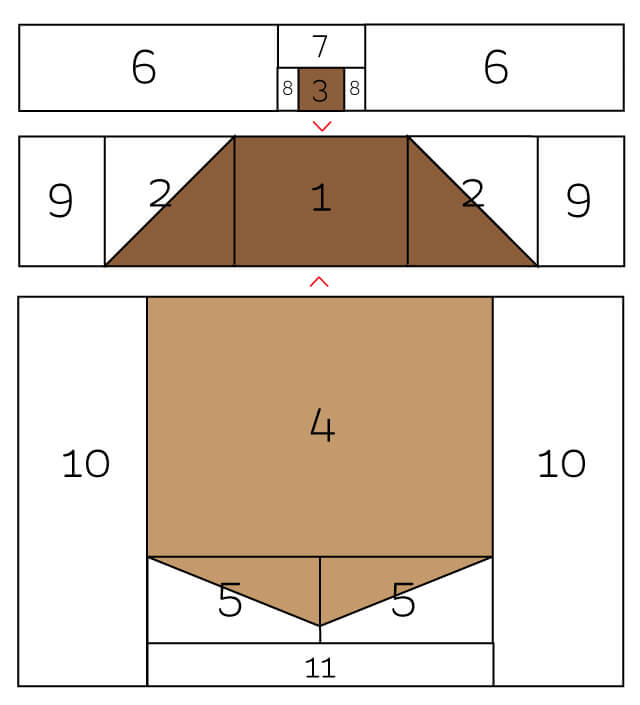 And then sew the three horizontal strips together. And that's all!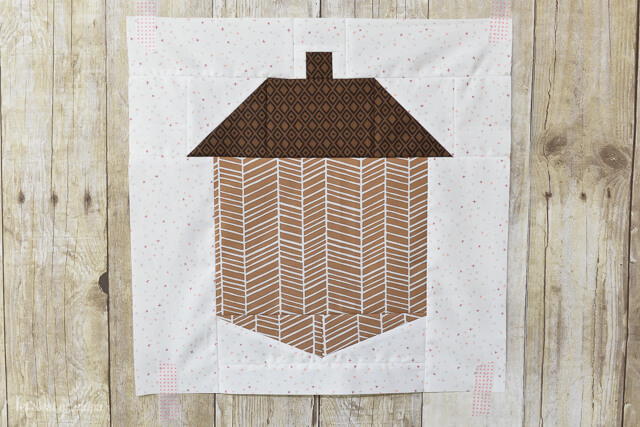 You can make a bunch of these blocks and piece a full-size quilt, or use it to make a fun little acorn pillow, perfect for fall!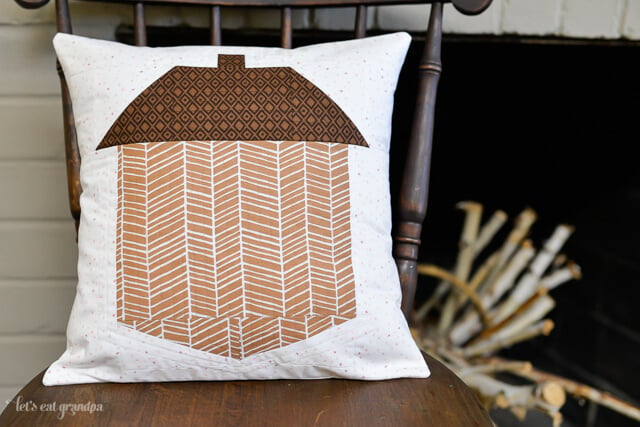 I quilted it in coordinating thread on the dark brown, light brown, and white in lines that echoed the shape of the acorn.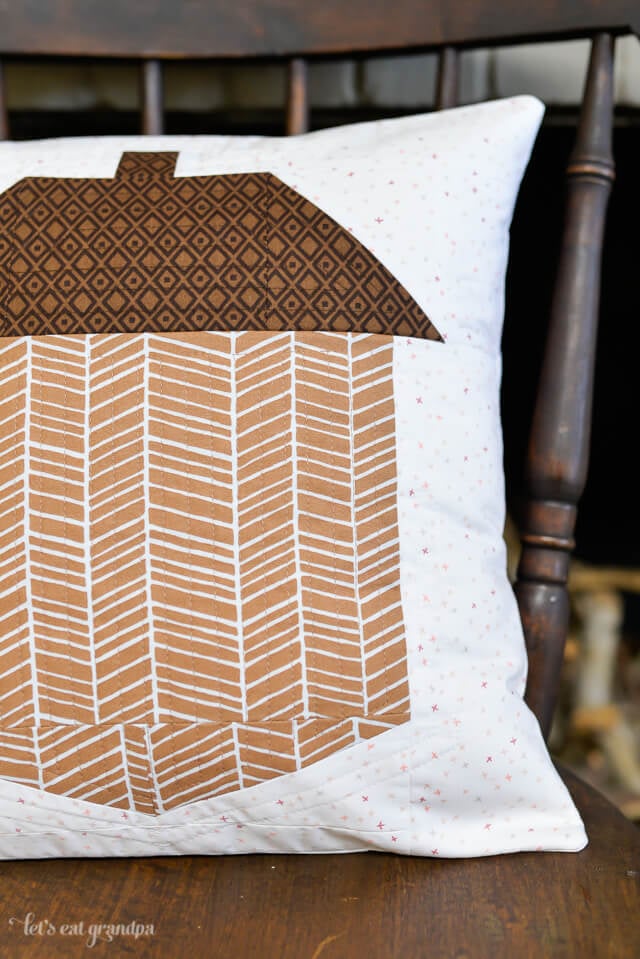 Here's my tutorial on how to make an easy envelope enclosure for a pillow. Happy fall!