Decorate for the fall in a flash — these easy pumpkin embroidery hoops take less than 15 minutes to make!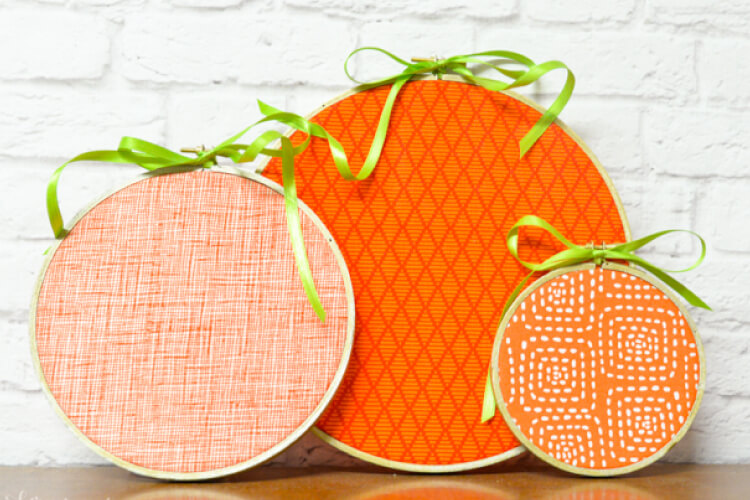 One of the things I've learned about myself is that I have a hard time coming up with quick projects. I love the things I do here on my blog and for my home, but often they take a long time to complete. Paint the inside of a type tray, for instance. That'll take up your afternoon.
So for this round of Craft Lightning, I was determined to stay within the 15-minute limit.
My first project ended up taking almost two hours not including a trip to the fabric store for more ribbon. So…not quite fifteen minutes. Clearly I need more practice, and I'm saving that one for a separate post.
I gave myself a speedy pep talk and in under 15 minutes (excluding drying time), looked around my studio to see what supplies I had and made these fun pumpkin embroidery hoops!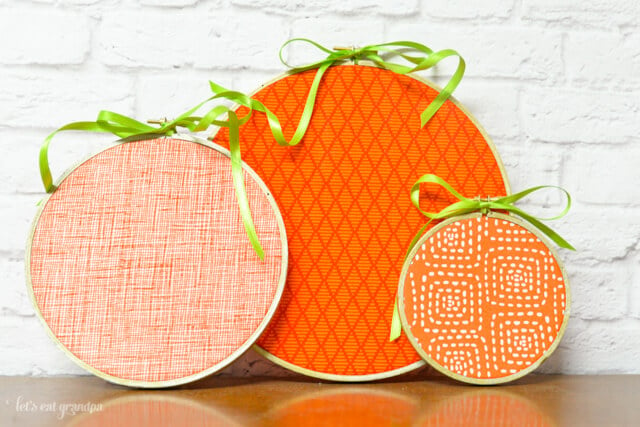 Pumpkin Hoops Supplies
Three embroidery hoops, various sizes
Three different orange fabrics
Gold spray paint
Green ribbon
Quick-dry tacky glue
Pumpkin Hoops Directions
Start by spray painting the hoops gold. I could have used them in their natural wood color, but I love the Rustoleum pure gold and it glams them up ever so slightly. Let the hoops dry.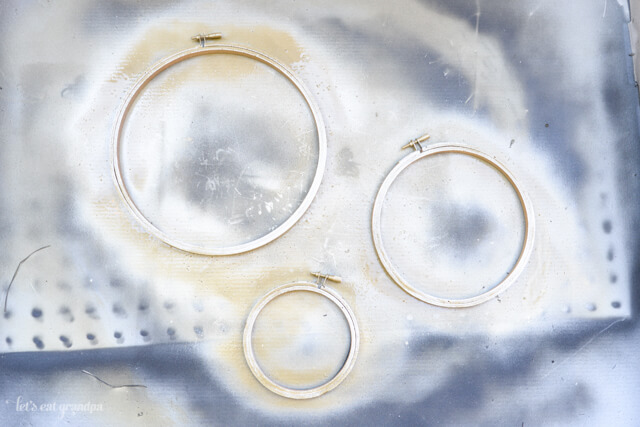 Cut your fabric scraps so they are 1″-ish bigger than your hoops on all sides. No need to be precise — it's all about the time here!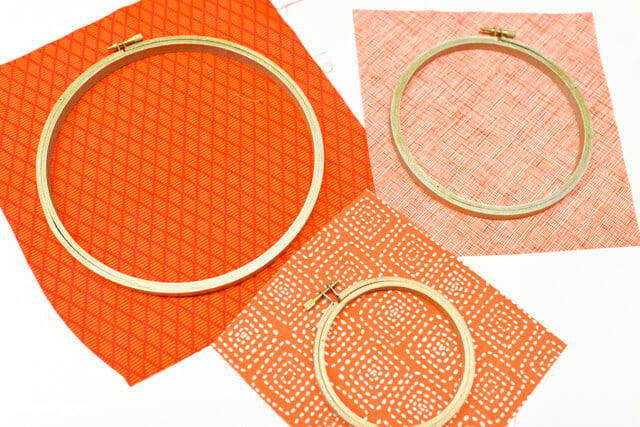 Insert the fabric into the hoops and tighten the clasp.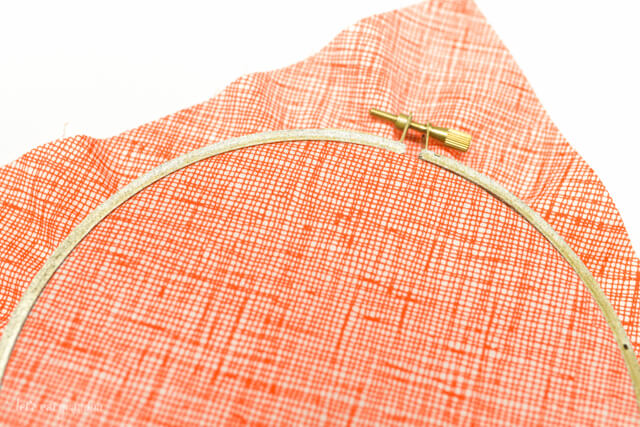 Trim the backing fabric. Because this is a quick craft, I didn't add backing felt or anything fancy. Stay within the time limit, Cori! You're almost there!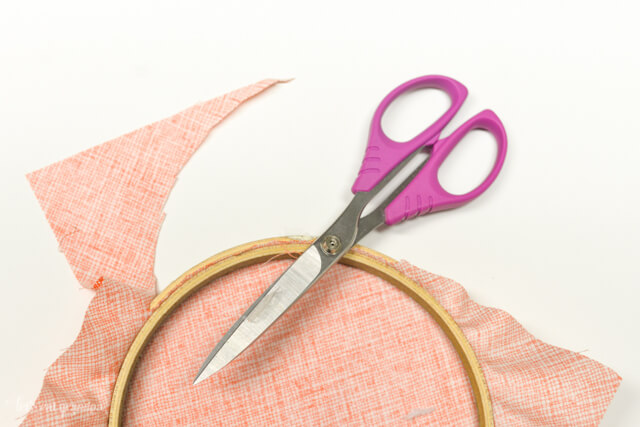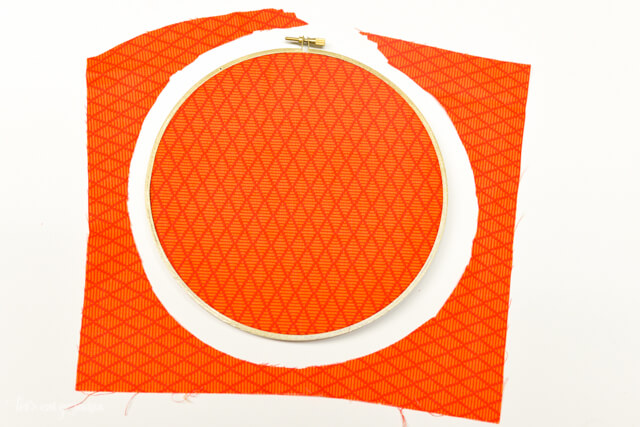 Tie the ribbon in a bow to the clasp on the hoop, leaving long tails. Curl the tails a bit and secure the ends with a bit of tacky glue.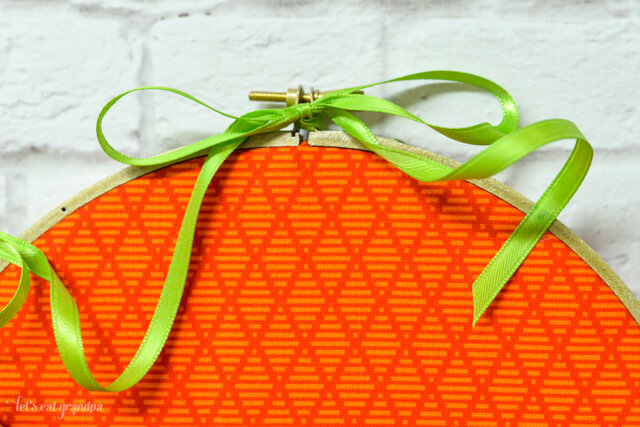 Done! Not even fifteen minutes. I am pretty impressed with myself, and these little guys are going to decorate the mantel of our new house!