Get your hands on the new Cricut Maker, Cricut's newest and most awesome electronic cutting machine. Here's where to buy the Cricut Maker.

Just a quick post this evening to tell you guys that as of midnight EST on August 20, you can get your hands on the new Cricut Maker! YAY!!
I couldn't be more excited about Cricut's newest cutting machine. It's similar to the old Cricut Explore line of machines, but SO much more. You can read about my first look at it here. Mine came in the mail from Cricut today and despite the fact I feel like I'm on death's door with a horrible head cold, I did a test cut on felt using the rotary cutter and it cut like a DREAM. I can't wait to start making felt and fabric projects!
Stop pulling your hair out and start creating confidently with your Cricut! Finally understand how to use your Cricut with my Learn Your Cricut eBooks!
Current quantities of the Cricut Maker are limited, so if you really want one, you should definitely order it! Here are a list of links I've found where it's being sold. I will update as I find more retailers.
Where to Buy the Cricut Maker
Cricut.com
Amazon
JO-ANN
Michaels
The Easy Press, Cricut's new iron/heat press is also for sale! You can find it here. Use the code CRAFTY for a possible discount! I'll have a post on this new product soon — it's a game-changer as well!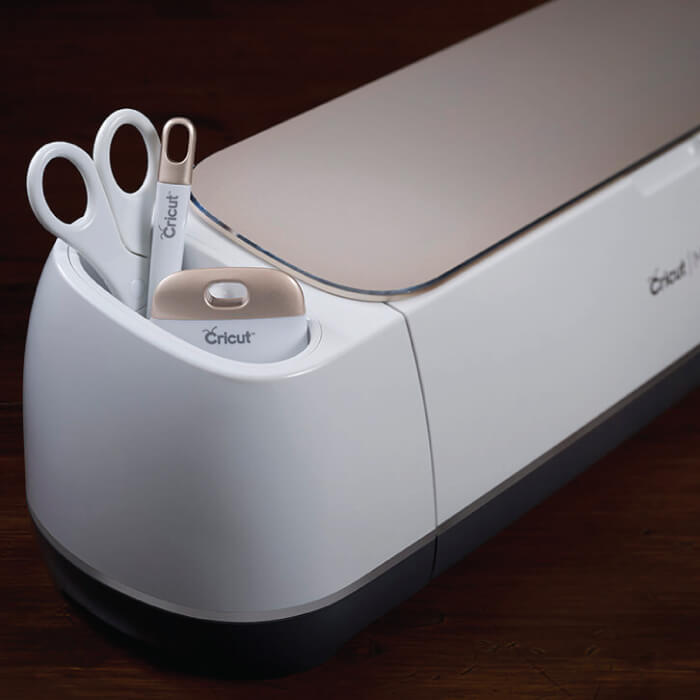 Happy making, my friends!