It's time to get your camp on! This Vintage Camper SVG Bundle is full of sassy camper 'tude, perfect for all your camper gear, decor, and accessories. Hitch up the trailer—the open road is waiting for you!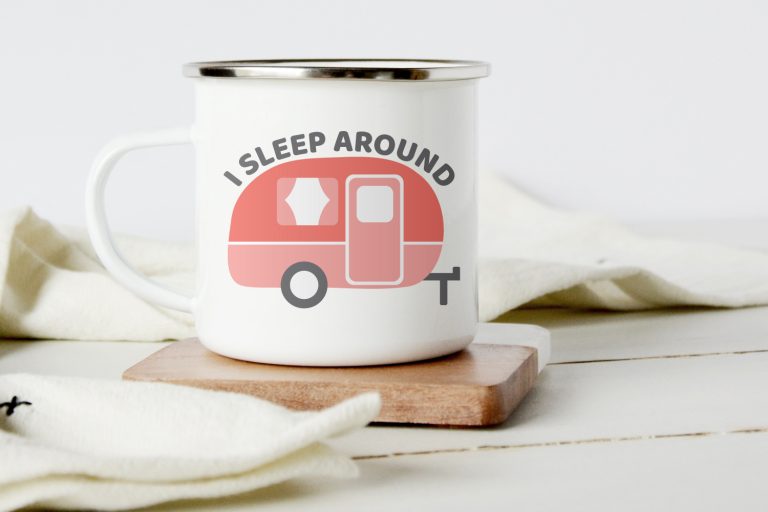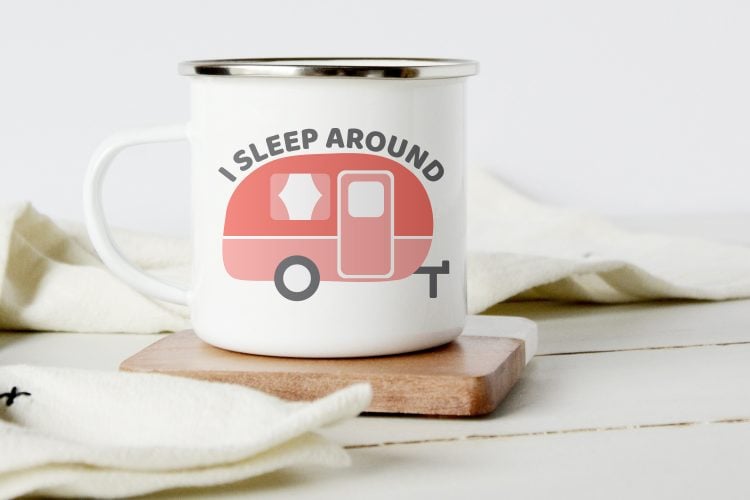 Describe your ideal camping set up. Are you roughing it under the stars with just a sleeping bag? Are you more traditional, setting up a tent and draping a red and white checkered tablecloth over the nearest picnic table? Or are you a glamping kind of camper? Is the trailer loaded and ready to go, full of essentials from wine tumblers to folding chairs and sun shades?
If I'm being honest, I'll have to say I'm more on the glamping side of the spectrum. I love the outdoors, I really do but I also like comfy beds, doors that close, and not having to lock my food away in bear-proof cabinets….I can't be the only one who feels this way, right?
As of right now, our little family of four does not own a trailer and maybe that's why camping trips just aren't at the top of our list. The boys sure do get excited the idea of a backyard campout complete with s'mores, a campfire (we'll need to improvise here in flammable California), songs, and mildly spooky stories. Who knows, one day maybe we'll explore the wilderness in our very own trailer!
Get the Free I Sleep Around Camper SVG File Here
Want access to this free file? Join my FREE resource library! All you need is the password to get in, which you can get by filling out the form below!
I love the look of the vintage campers. I don't see them very often but every time I do, I get all nostalgia-y. They just have so much style! That's why I created this Vintage Camper SVG Bundle, to pay a little homage to an American classic.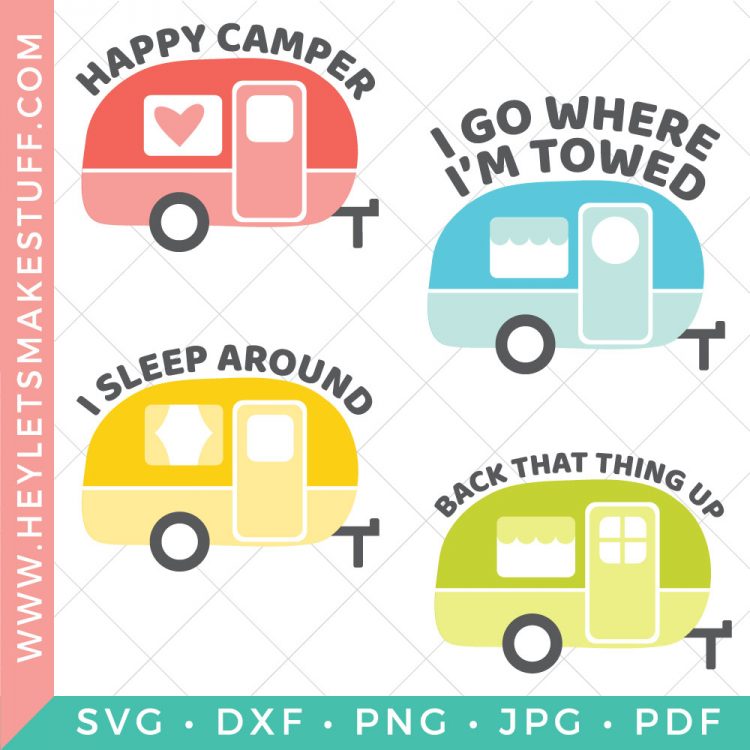 Each file in this bundle, has sassy attitude—it's almost as if these trailers aren't afraid to tell you how they feel. The crafty possibilities are endless, especially if you are looking for fun ways to dress up your camper. Kitchen towels, wall art, ice chests, picnic totes, throw pillows, put a cut file on it!
Grab all four of the files in this Vintage Camper SVG Bundle today! Whatever your camping style is, you can appreciate some retro camper creativity.
Purchase the Camper SVG Bundle Here
If you want to be notified of flash freebies, join our mailing list!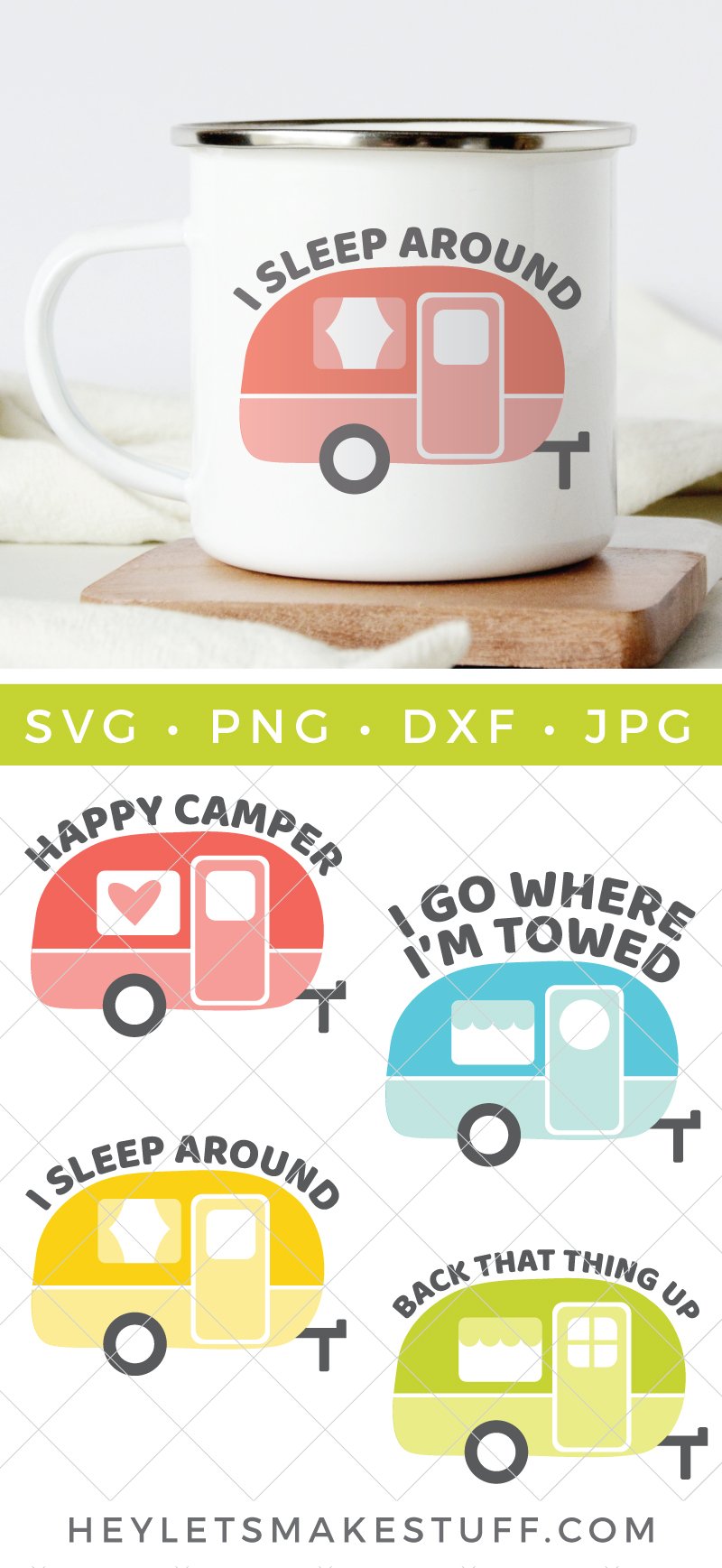 Get Camper Ready!