Grab these Super Bowl SVG files to get ready for the Big Game! Don a game day hat, shirt, mug, or plate for all those Super Bowl snacks with these four funny Super Bowl cut files!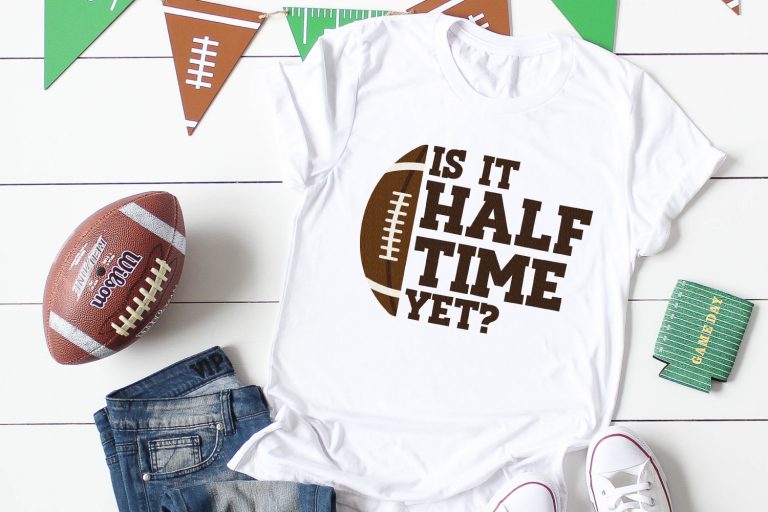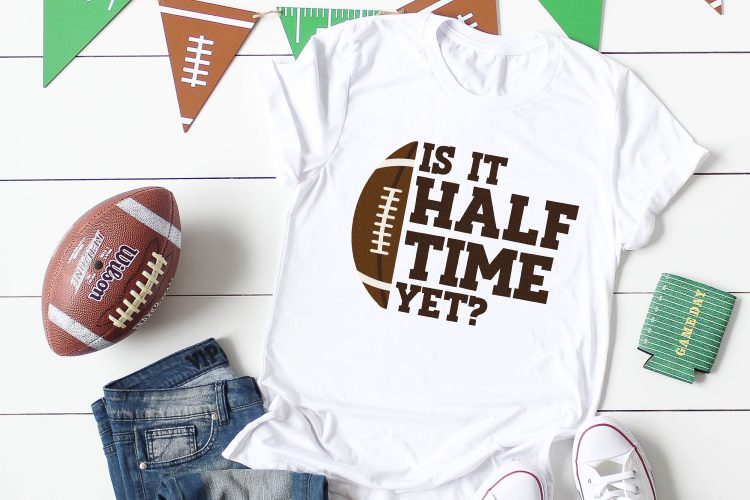 It's almost time for the Super Bowl again! This year our local team has a good chance of making it, so it makes the grand finale of the football season especially exciting!
As a kid my dad had season passes to the San Francisco 49er games. I loved going to the games with him year after year. He taught me about touchdowns and defense as we snacked on stadium hot dogs and garlic fries.
Those games were such a fun experience for me as a kid and young adult. And isn't watching the Super Bowl all about the experience?
Sure the actual football part is fun, if you're into that. But it's really all about coming together with friends to laugh at the funny and ridiculous commercials, watching the epic halftime show, munching on tasty snacks, and cheering for your favorite team!
I even like to bring a little game of Super Bowl bingo with me to help the non-football fans stay engaged.
Whether you're hosting a party, or attending one, grab these Super Bowl cut files to make a Super Bowl themed t-shirt, plate to fill with appetizers, beer koozie to keep your drink cold, or fun socks to show how much you love the commercials.
Download the Free Super Bowl File under SVGs C259
This file can be found in my Free Craft Resource Library. The file number is: C259.
Want access to this free file? Join my FREE resource library! All you need is the password to get in, which you can get by filling out the form below!
Buy the Super Bowl SVG Bundle Here
I made this adorable Is it Half Time Yet? tee with one of these files. I'll wear this to a friend's house while I eat plenty of nachos and wait for Shakira and J.Lo to perform on the big screen!
What's your favorite part of the Super Bowl? The actual football, snacks, halftime, commercials or beer? Let me know which Super Bowl SVG you'll be repping in the comments!