Super Bowl Bingo gets the whole family in on the Super Bowl action! Even if they're not football fans, they'll enjoy playing Super Bowl bingo. Includes ideas for prizes and a bunch of other fun ideas for game day!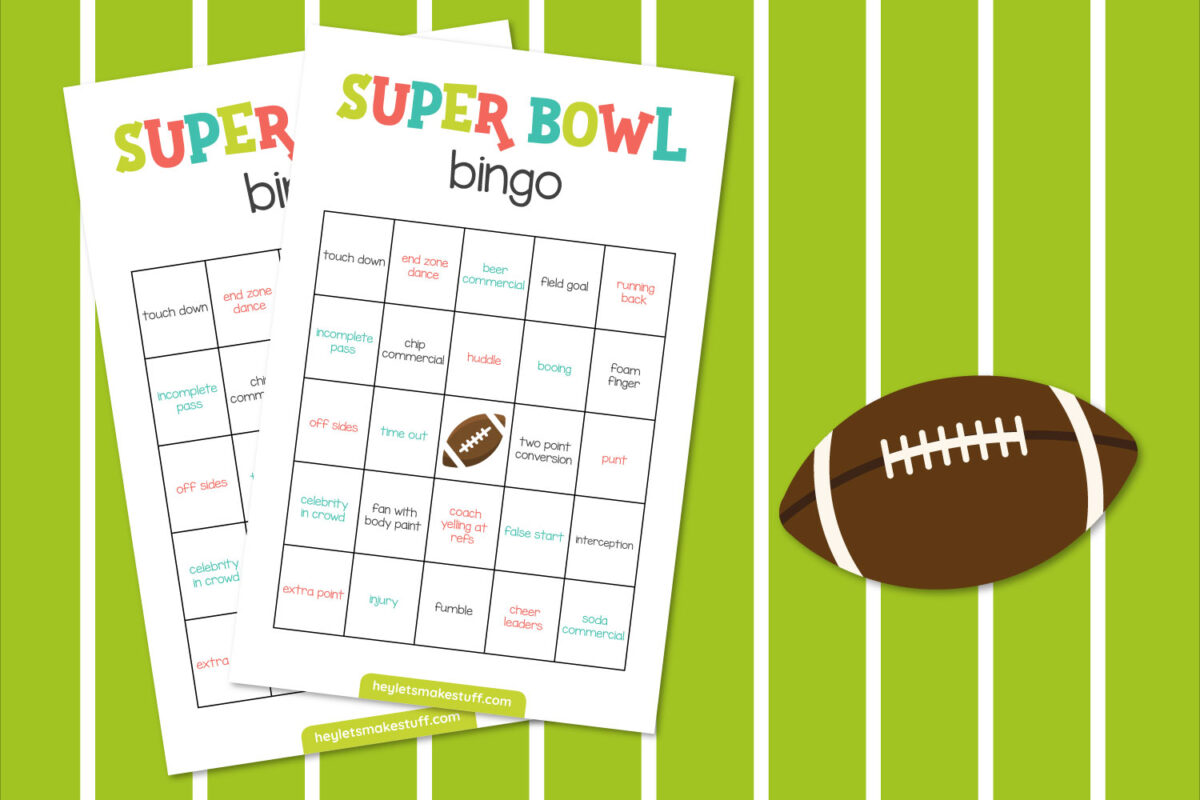 Want to save this post to reference in the future? Enter your email below and we'll send it right to your inbox!
It's almost time for the big game—the Super Bowl! Whether you're a football fan or not, the Super Bowl is about much more than the actual football game.
I love getting together with a group of friends, watching the entertaining commercials, and snacking on all the yummy food.
A fun way to interact with everyone while the game is on is to play Super Bowl bingo. You can print out these fun Super Bowl Bingo cards and get everyone involved, even if they don't love football itself!
Super Bowl bingo is perfect for kids and adults and gets everyone involved in watching the game.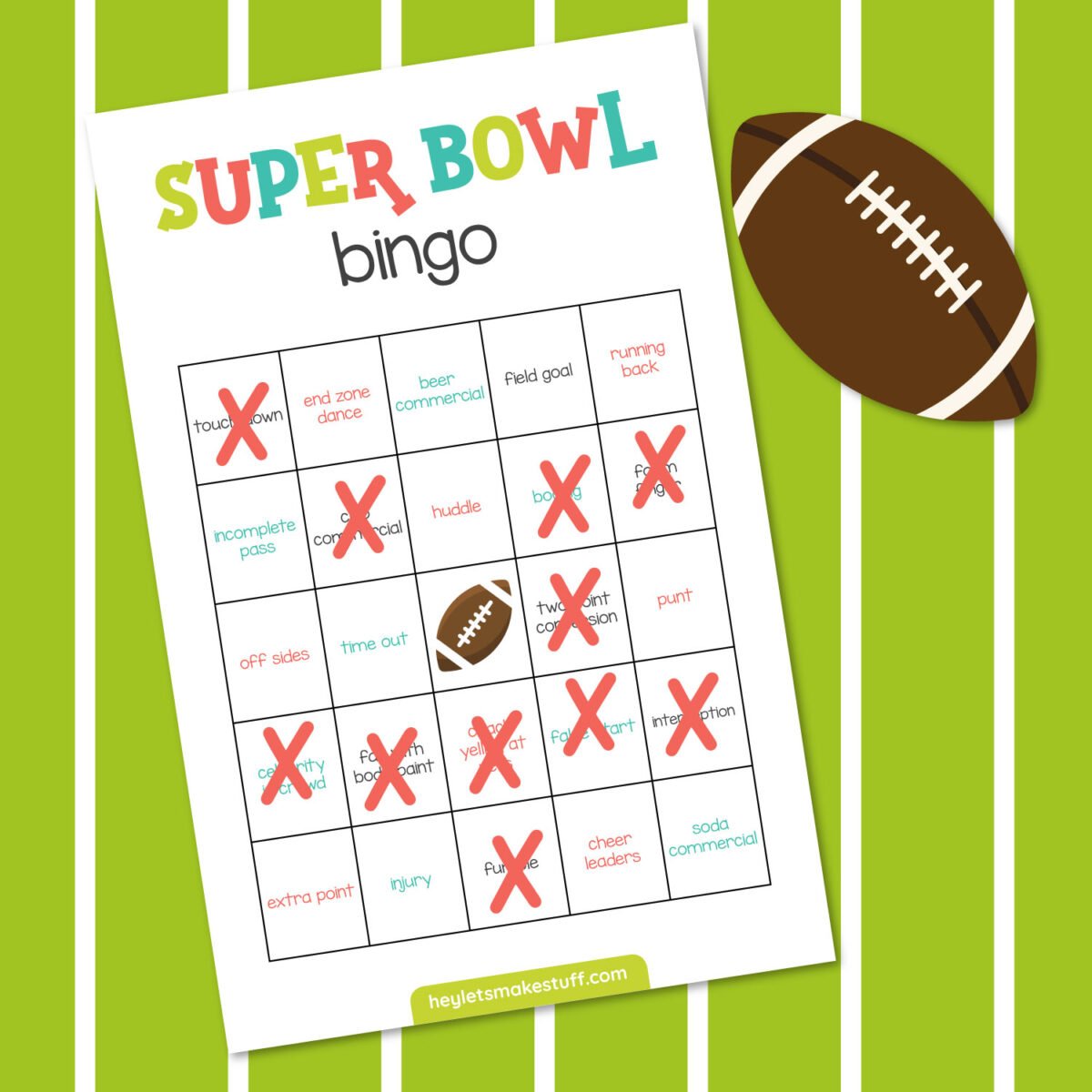 There are eight different Super Bowl bingo cards that can be printed two to a page. Pass out pens or small candies (if you want to reuse them or switch them after half time) to use as markers. First one to get a straight line wins a prize!
Also grab my free Super Bowl Squares printable!
Download the Super Bowl Bingo Cards Here:
Enter your email address below to get this free file! If you're having trouble, make sure your pop-up blocker is turned off. Still having problems? Check out our Downloads FAQ.
Buy the Super Bowl Games Bundle
Get these bingo cards plus five other printable games when you buy the bundle!
How to play Super Bowl Bingo:
Print the Super Bowl bingo cards out.
Have your markers ready (either candies, small figurines, or pens)
As people see things like a 4th down conversion and off sides happen in the game, they put a marker on that box.
Make sure you're paying attention and keep it to yourself when you mark a spot, so you don't give it away.
The first person to have 5 boxes in a row WINS!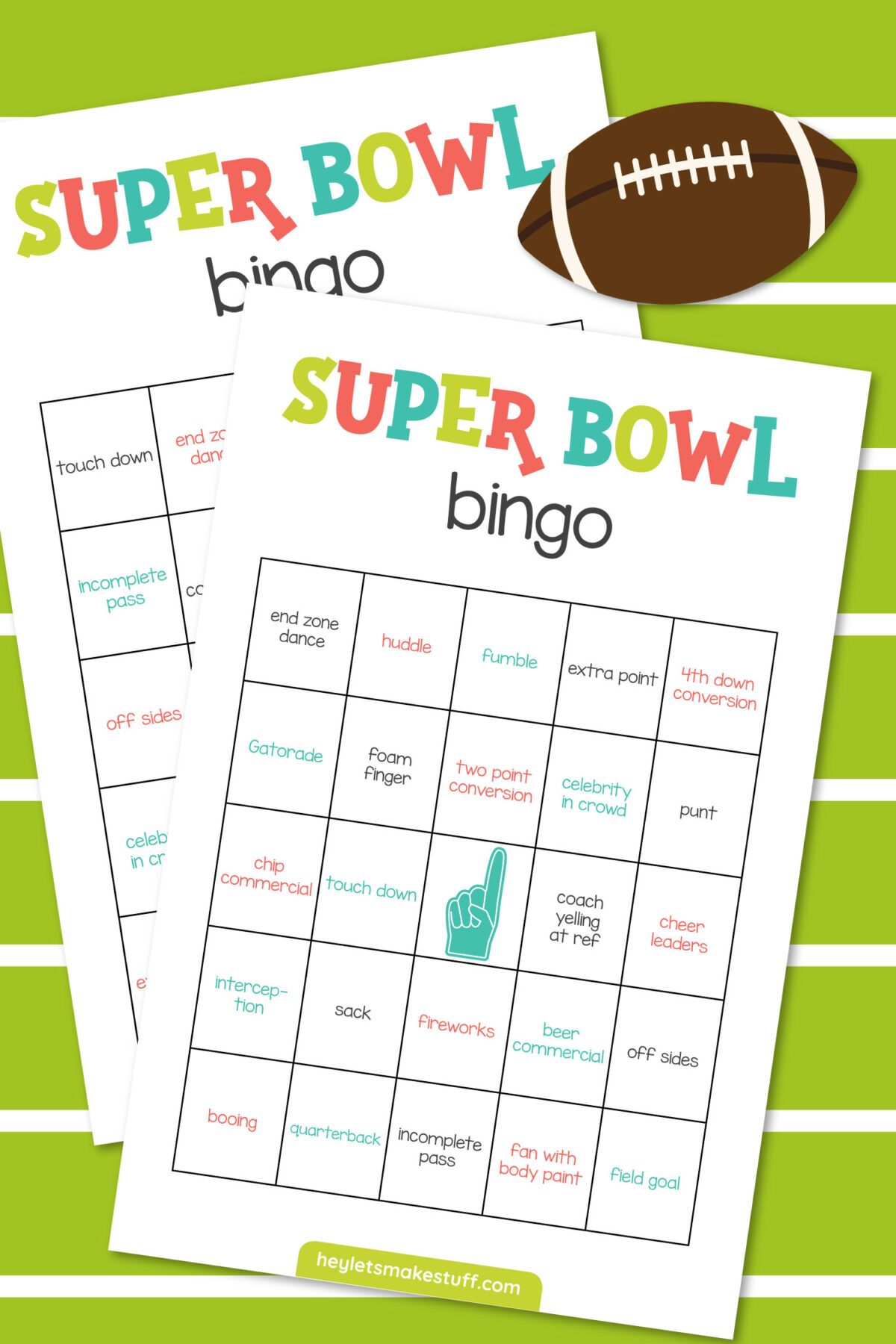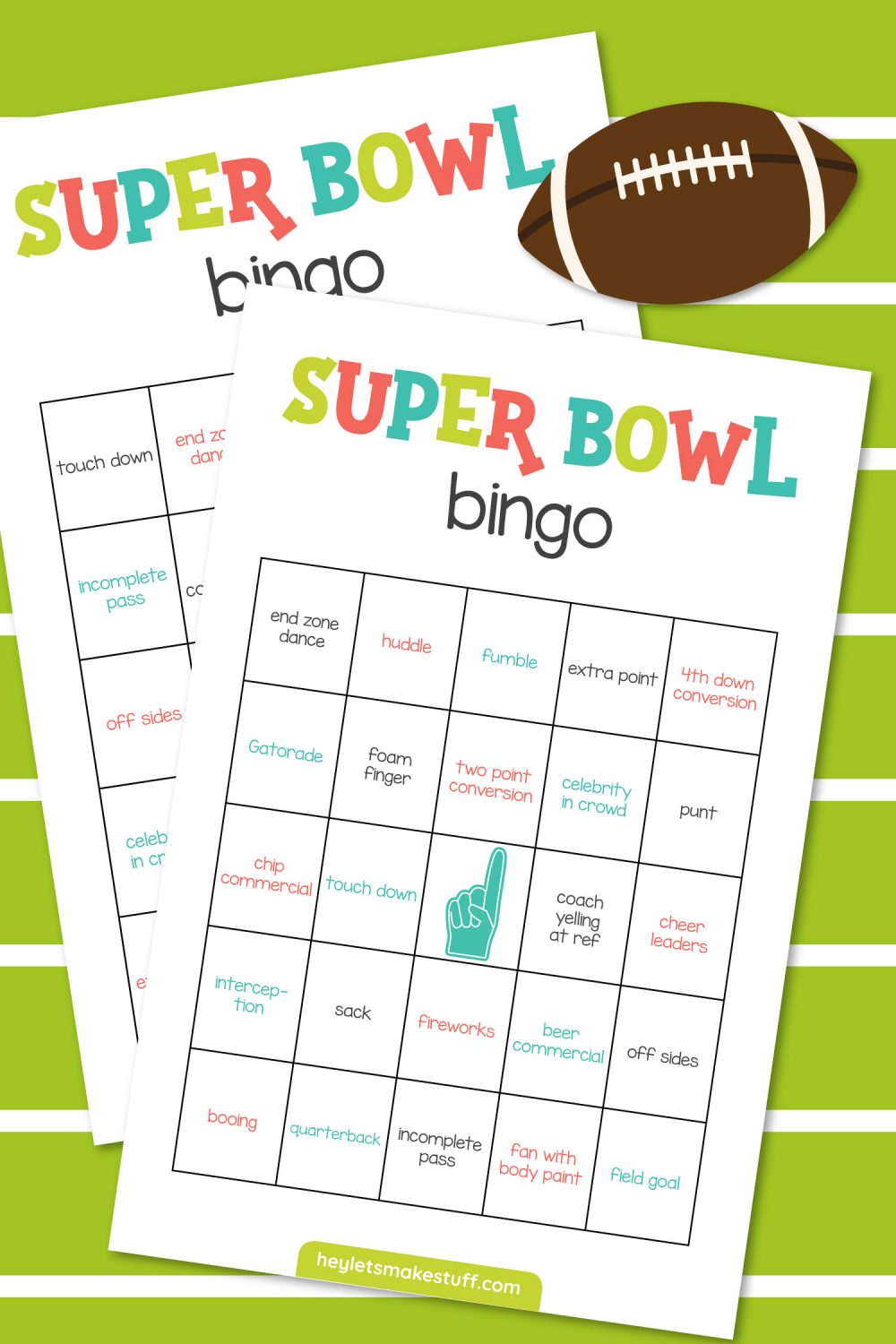 Ideas for Super Bowl Bingo Prizes
Get in the competitive spirit with some football-themed prizes! You can do a prize for the first bingo and the first blackout card!