If your favorite part of fall is the beginning of football season then get ready to cheer for this Football SVG Bundle. Get those t-shirts, sweatshirts, ball caps, totes, and more game day ready!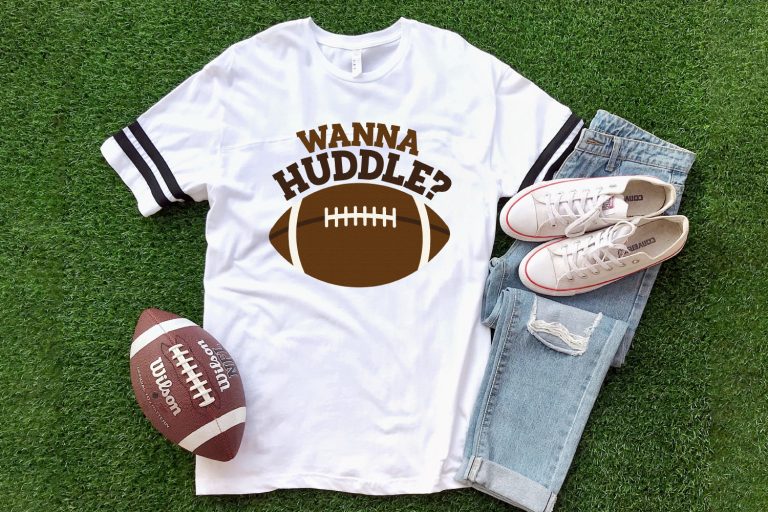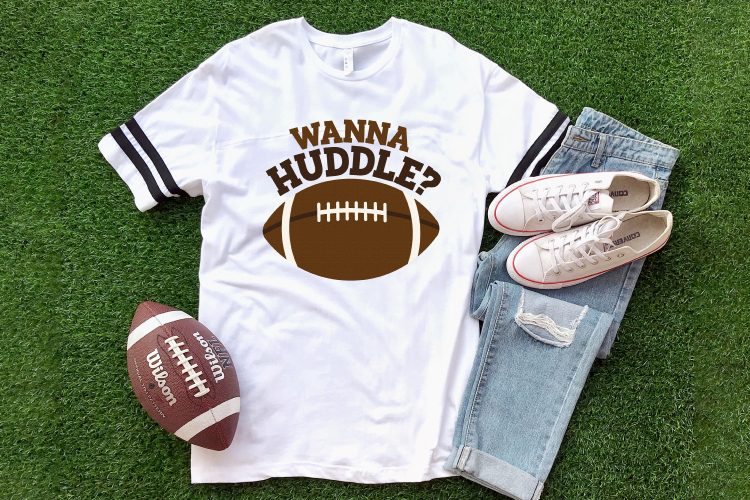 It's Sunday Sunday Sunday! And that means football! Really, during football season you can catch a football game on television almost any day of the week. And if you have kiddos who play on rec or school teams, then chances are most of your weeknights and weekends are filled with practices and games. Football is life!
There are no doubts that Americans love football. The country practically shuts down on Super Bowl Sunday and some of the highest ratings of anything on TV are football games (grab my Super Bowl bingo!). Let's not forget the small towns across the country who live and breathe high school and college football. It's an exciting, tough, rough, high-stakes sport and people go crazy over it. Whether you're a huge fan yourself or a spectator by marriage or parenting, this Football SVG Bundle has four cut files that'll inspire you to craft for all the fans in your life. Make your football family matching shirts or jerseys for game day, they'll love it, I promise.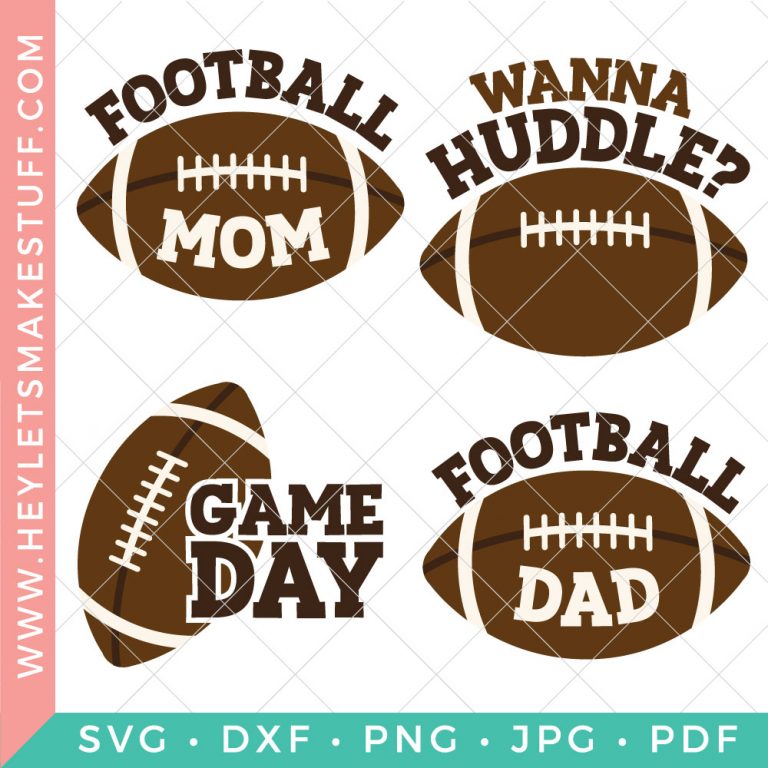 Football never looked so good! Grab these four Football SVG cut files and get game day ready!
Download the Football SVG Bundle Here
This file was free until 9/20/19. Now you can get it in our shop! If you want to be notified of flash freebies, join our mailing list!
Want to get free downloads straight to your inbox? Sign up for my email community! I send out a freebie every Friday!
My little family has yet to enter the world of organized sports. Our twin boys just started PreK this past week (I finally just stopped crying my eyes out thankyouverymuch!) but with their energy levels and unceasing need to go go go, I think uniforms and teams and sideline cheering are in our future. I'm not sure how I'll be as a football mom, fortunately I think I have some time to practice. In the meantime, I'll be crafting with these football SVG files!


Let's Craft Some More
[ess_grid alias="SVG"]
Go Football Crazy