Get ready for Super Bowl Sunday and sweeten the pot with this free printable Super Bowl squares game. Get everyone involved in the game with this fun and easy game that everyone can play!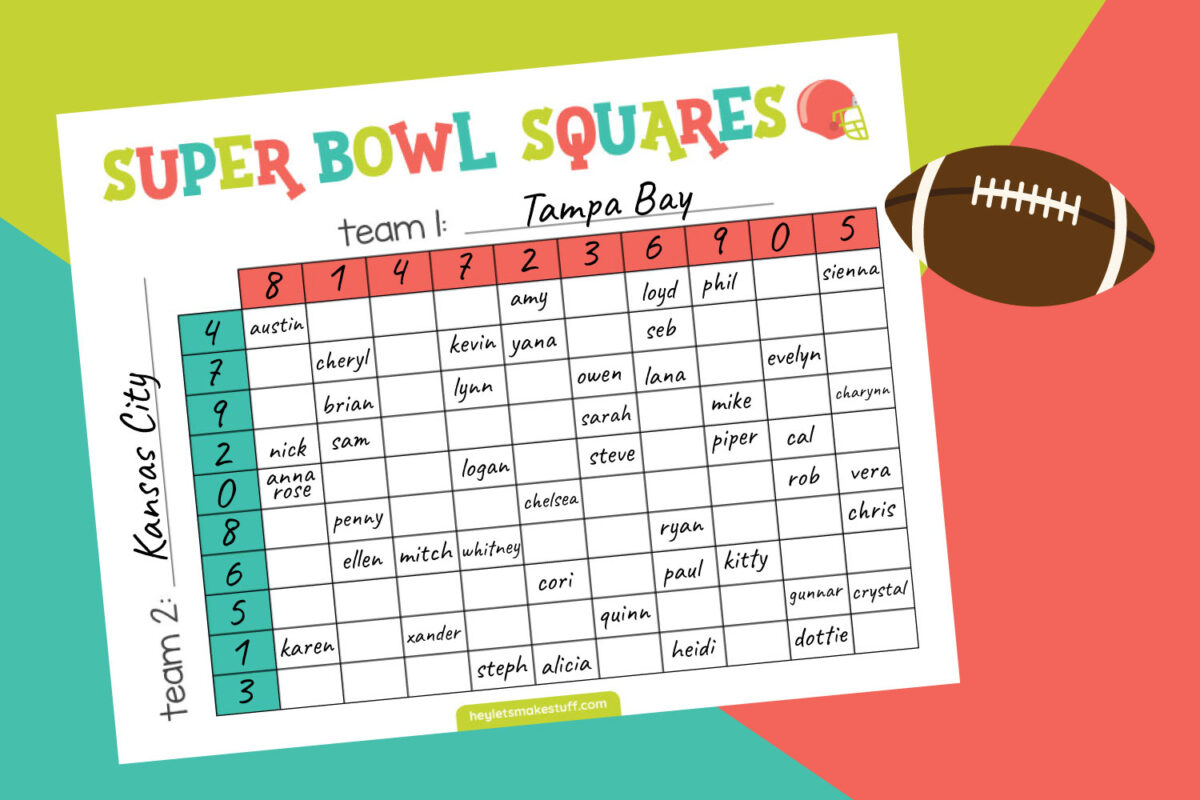 We love watching the Super Bowl each year! Growing up, we always visited my dad's best friend and his family and spent the day watching the game and playing with his kids.
Each year, we'd play a game called Super Bowl Squares. It's a fun game the entire family can play, whether you're all together or far apart. Use them at a Super Bowl celebration, or have family, friends, or co-workers fill in the squares in advance if you can't all watch the game together. It's a fun way to up the ante of game day!
How to Play Super Bowl Squares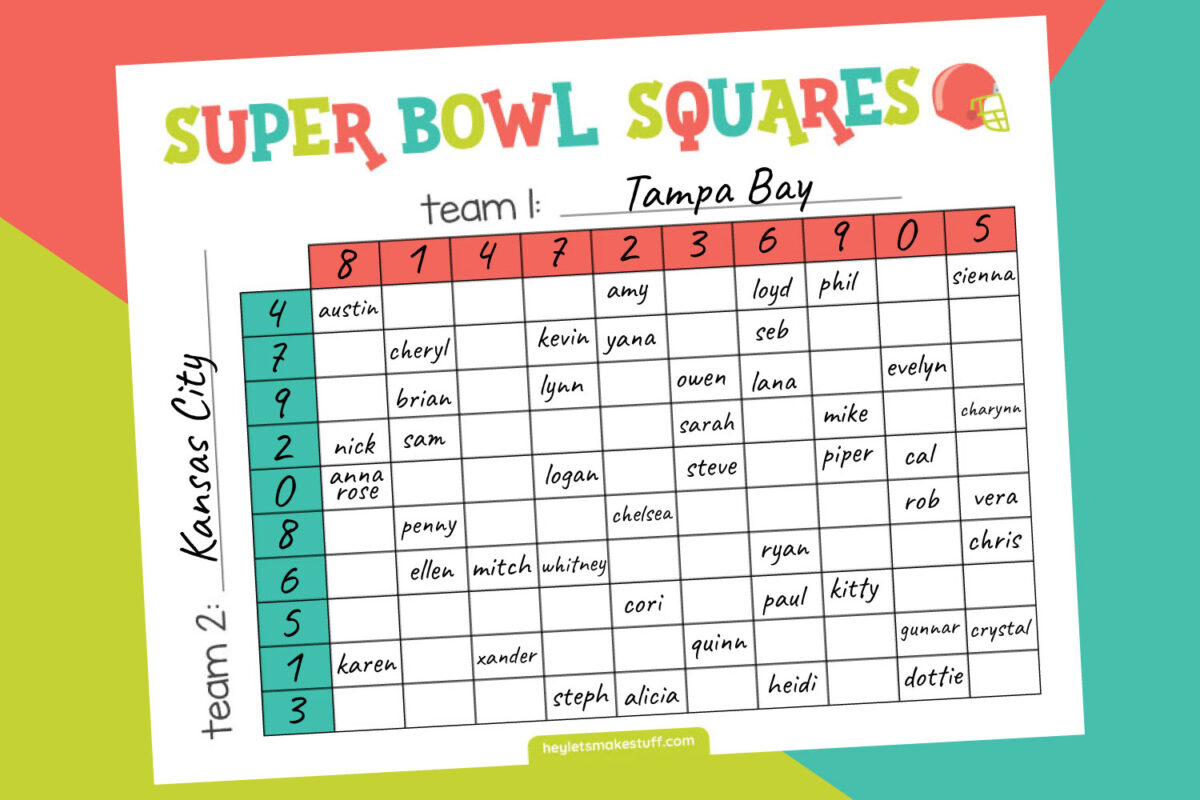 Put one of the teams in the Super Bowl on the horizontal axis and the other team on the vertical axis.
Choose how much you want to charge for each square. Buy-ins can start at $1 and go as high as you want (my parents always anted for us kids!).
Determine your payout amounts at each quarter. You can do a bigger payout for halftime or the end of the game if you'd like.
Each player puts their name randomly in as many squares as they purchased.
Once all of the squares are filled in (or as many as people want to buy—they don't all have to be filled in), you will randomly assign the numbers 0–9 to the top and side squares.
Pull numbers out of a hat to make sure you are being random and fair!
There will be a winner at the end of each quarter. Determine the winner by looking at the last number in each team's score and finding the corresponding square where those two numbers intersect on your printable grid.
For example, if the score is 23 Kansas City to 9 Tampa Bay at halftime, you'll find the 3 and 9 on your grid and find the square where those numbers intersect. The person whose name is in that box wins that quarter!
Download the Free Super Bowl Squares File under PRINTABLES P89
This file can be found in my Free Craft Resource Library. The file number is: P89.
Want access to this free file? Join my FREE resource library! All you need is the password to get in, which you can get by filling out the form below!
Buy the Super Bowl Games Bundle
Get the Super Bowl squares plus five other printable games when you buy our Super Bowl games bundle!
Have fun playing this game and bringing a little friendly competition to the big game! Grab our Super Bowl bingo game as well!