Celebrate the luckiest day of the year with this fun printable St. Patrick's Day word search! Find all sorts of St Patrick's Day-related words—it's perfect for kids, adults, teachers and students!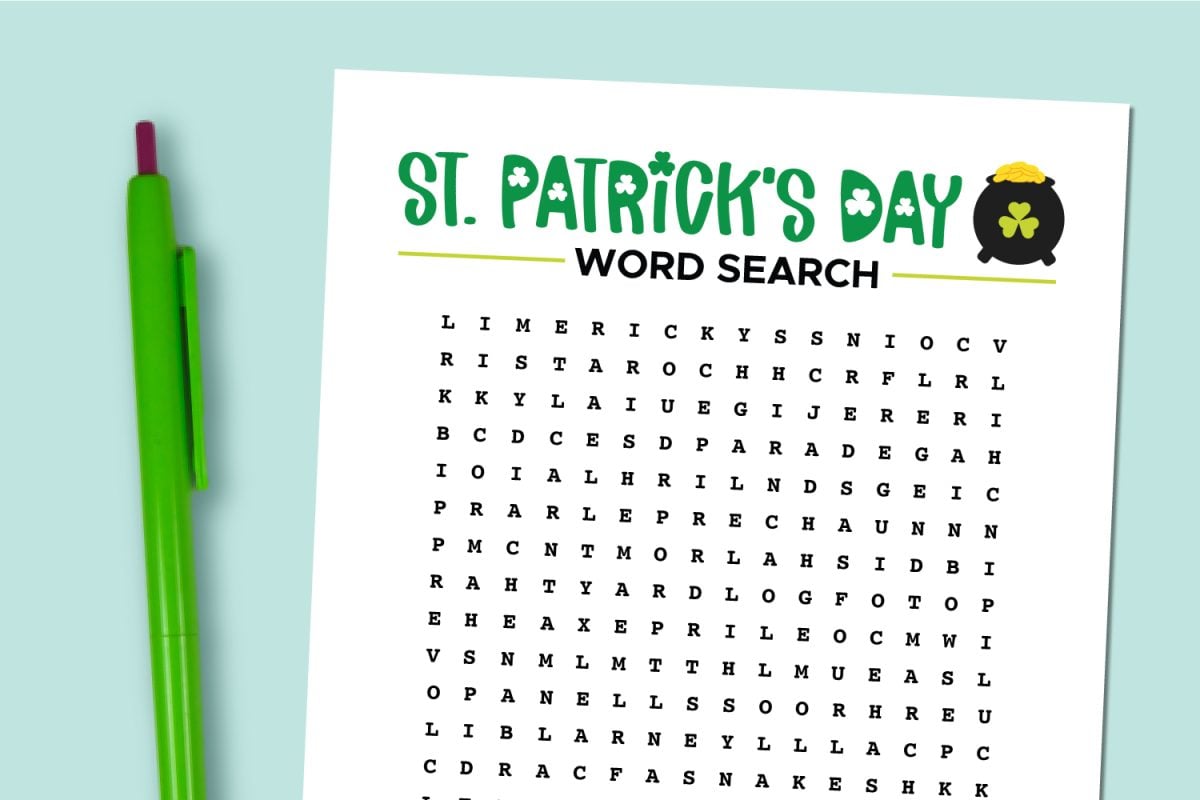 Want to save this post to reference in the future? Enter your email below and we'll send it right to your inbox!
Ready to get lucky and find your pot of gold? It's that time of year—it's almost St. Patrick's Day!
Growing up, the main thing was to wear green. I hate being pinched (like, loathe it) so I was always on top of that—green shirt, green jewelry, green crafts, green hair paint (this was the 90s, after all). For most of my life, St. Patrick's Day was basically a holiday of avoidance.
But it's become a bit more of a thing in the last few years—heck, a leprechaun even visits some homes, Elf-on-the-Shelf-style (not here, because mama ain't go time to be cleaning up a mess made by an imaginary imp—my actual imps make enough messes, thankyouverymuch). Kids celebrate at school with treats and other goodies as well.
If you're looking for an extra fun St. Patrick's Day classroom activity for March 17th, or just want to spend some time relaxing with glass of Guinness, I have a St. Patrick's Day printable word search for you to download!
This bright green word search puzzle is filled with all sorts of St. Patrick's Day vocabulary words, like shamrock, rainbow, and pinch. You'll even find St. Patrick himself hiding in there! I recommend printing them on white cardstock using a laser printer, or having your local print shop print them for you. Then trim down using scissors or a rotary cutter and you're good to go!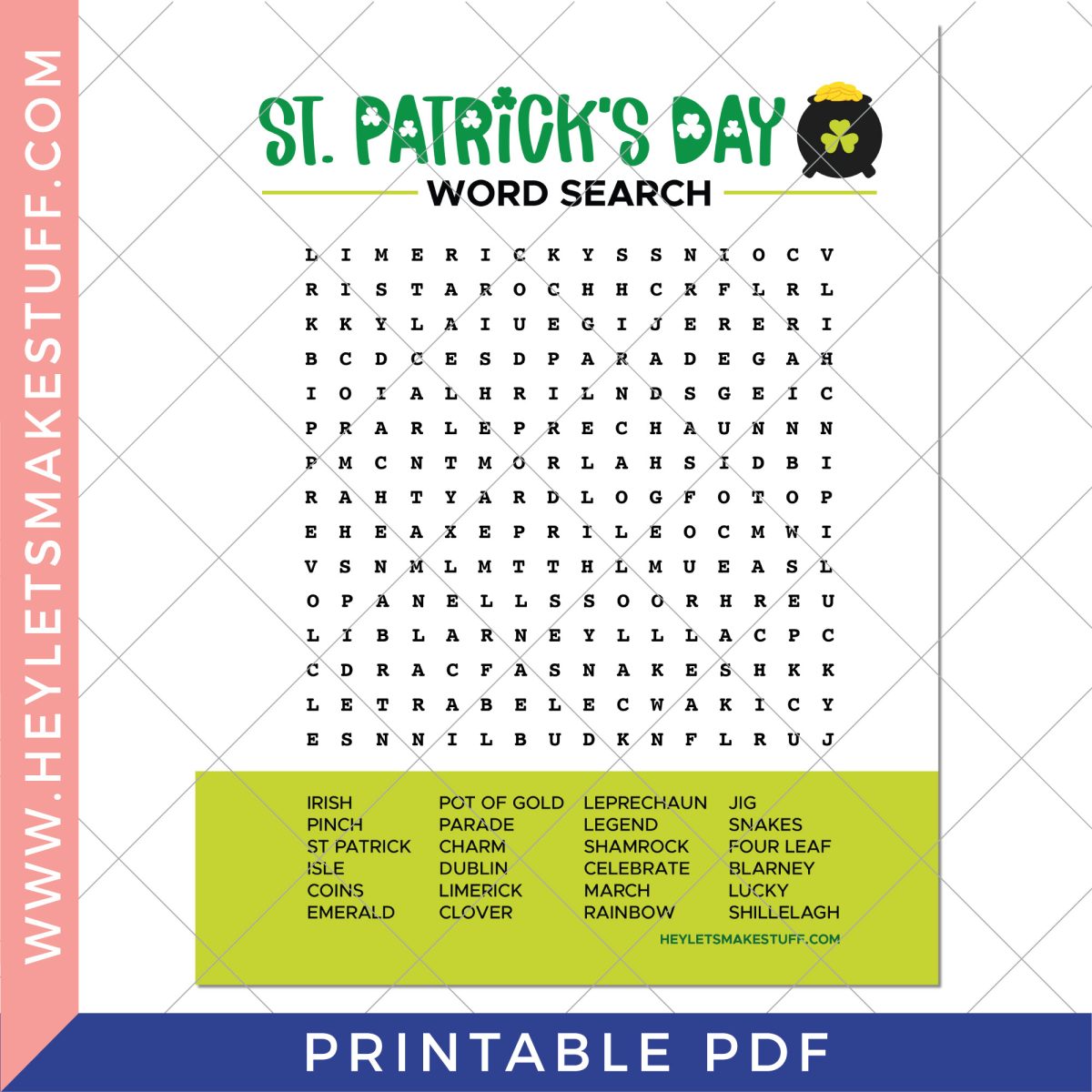 Includes an answer key PDF if you get stuck on the hidden words in this free printable game!
Download the Saint Patrick's Day Word Search Here
Enter your email address below to get this free file! If you're having trouble, make sure your pop-up blocker is turned off. Still having problems? Check out our Downloads FAQ.
Grab the St. Patrick's Day Games Bundle
Get this coloring page and five other printable games that you can play this St. Patrick's Day. These are great activities for classrooms and can be used year after year by laminating them! Good luck!