Whether it's Easter basket goodies or just a little extra fun, these Spring and Easter stickers are a great way to brighten anyone's day! Use Cricut's print then cut feature to create stickers that are fun for everyone!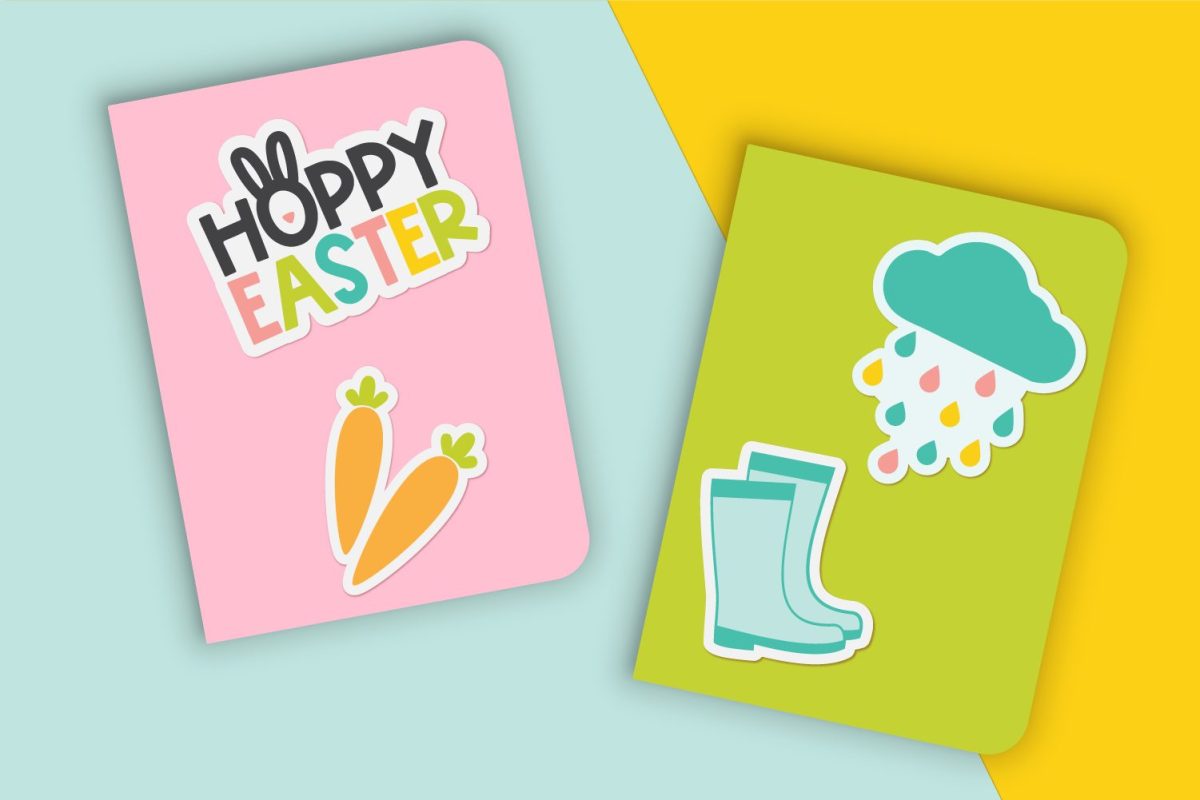 The days are a bit longer, the sun's a little warmer, and flowers are starting to bloom. That can only mean one thing… spring is here! With spring comes rain showers, flowers, and Easter, of course! I made these stickers specifically with Easter baskets and and spring and Easter crafts in mind!
I"m having so much fun creating stickers for all the occasions. Of course, I had to add spring and Easter stickers to the mix! In case you missed it, here are the other stickers I've created:
Featuring flowers, carrots, bunnies, rainbows and more, these Spring and Easter stickers are sure to brighten any day!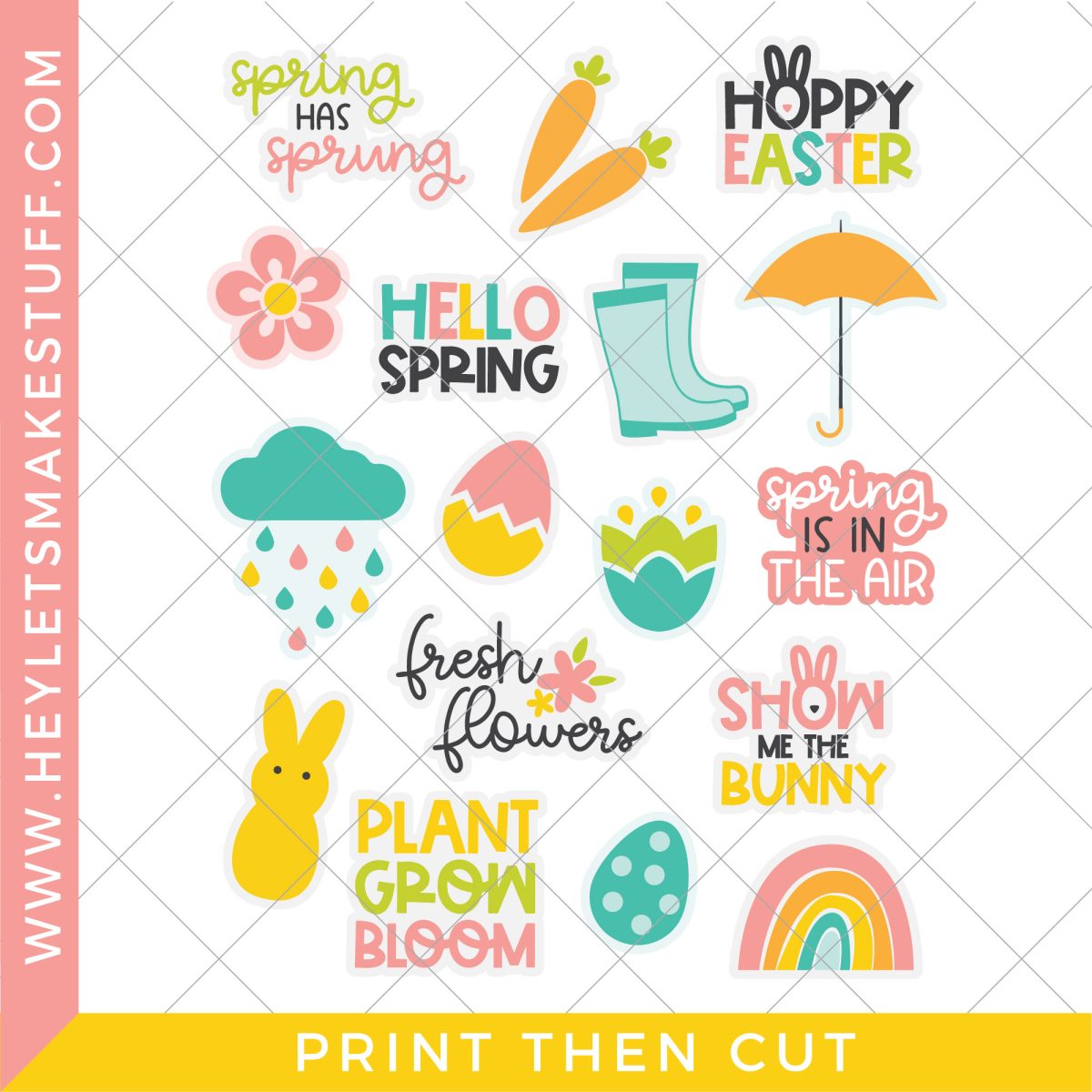 Whether you're a fan of the April showers or May flowers, this sticker sheet has a little something for everyone! If you celebrate Easter, I've included bunnies, eggs, and adorable Peeps designs. Use them to create sweet Easter crafts or pop them into Easter baskets for a little extra surprise!
If your kids are anything like mine, stickers are fun little treasures. They're inexpensive, easy to create, and truly keep them busy for a while!
I created these spring and Easter stickers specifically for Cricut's Print then Cut feature. You simply print the image out on your home printer (I use an HP Printer) then use your Cricut machine to cut the stickers individually. No manual cutting needed! If you haven't tried Print then Cut, definitely check out my post The Ultimate Guide to Cricut Print then Cut. I walk you through step-by-step!
If you're looking for a tutorial specifically for stickers, check out my Fall Stickers tutorial. You follow the exact same process with these Spring and Easter stickers.
Grab the Spring and Easter Stickers PNG
I prefer to use Cricut Printable Vinyl rather than sticker paper when creating my own stickers. It's not waterproof, however, so if you may want to try something like these waterproof labels if you're adding stickers to something that will be washed. If you'd prefer to use Cricut Printable Vinyl, you can add a clear laminate over top, which will also protect it from water and help it withstand elements, in general. Be on the lookout for a tutorial on that soon!
Note that Print then Cut does not work with Cricut Joy. Joy doesn't have the sensors that read your image. So you'll need a Cricut Maker 3, Cricut Explore 3, Cricut Maker, Cricut Explore Air 2, or other Cricut Explore machine.
Need help using your Cricut? Check out my Cricut Basics eBook!

Get a Cricut Maker