Make laundry day a little more fun with this easy-sew shark clothespin bag! Join me for Polka Dot Chair's Summer Sewing series!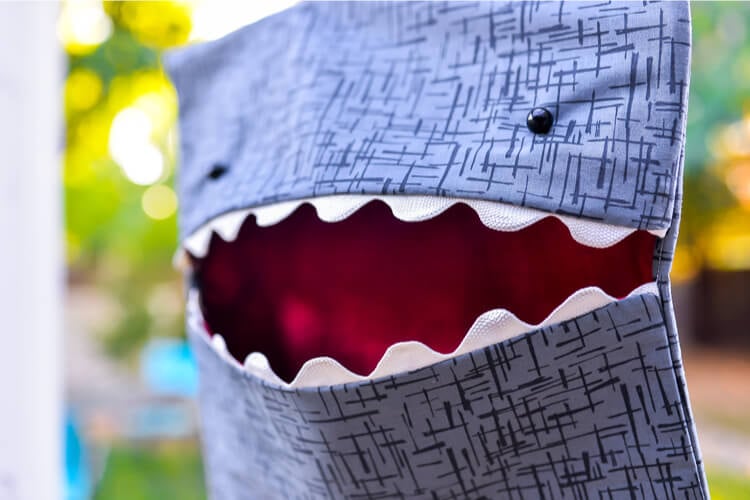 Today I'm happy to be participating in The Polka Dot Chair's Summer Sewing series! When I first signed up, I thought I would have a ton of things to sew for summer.
Then I remembered it's stinkin' hot here (seriously, 100+ for the last two weeks) and I have two toddlers. Not much outside time for us! We'd prefer not to melt, thank you very much.
But one thing I do love about the summer is that we get to take advantage of the drying/bleaching power of the bright summer sun. We cloth diaper our boys, which means I am outside, hanging diapers on the line every single day. I decided to sew myself a shark that would hold my clothespins with a giant toothy grin on his face!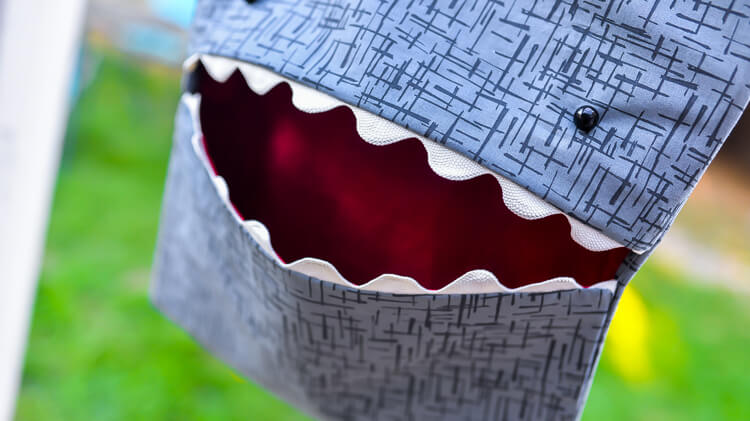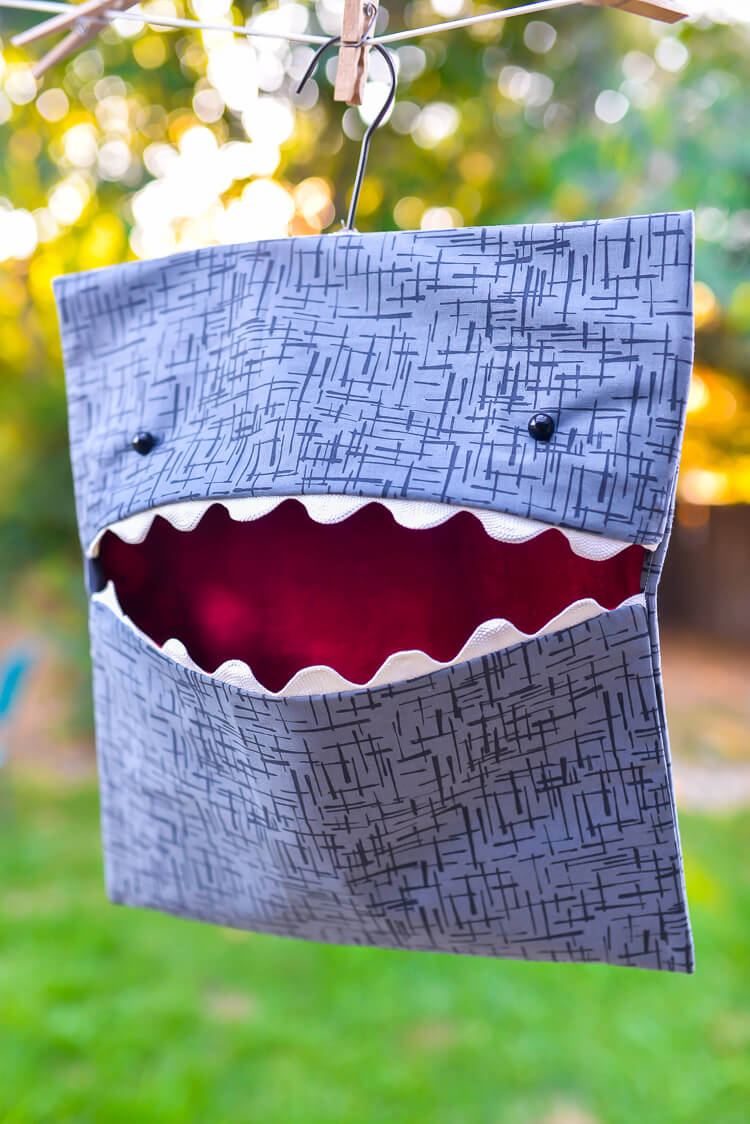 Shark Clothespin Bag Supplies
Note: these measurements may change depending on the size of your hanger.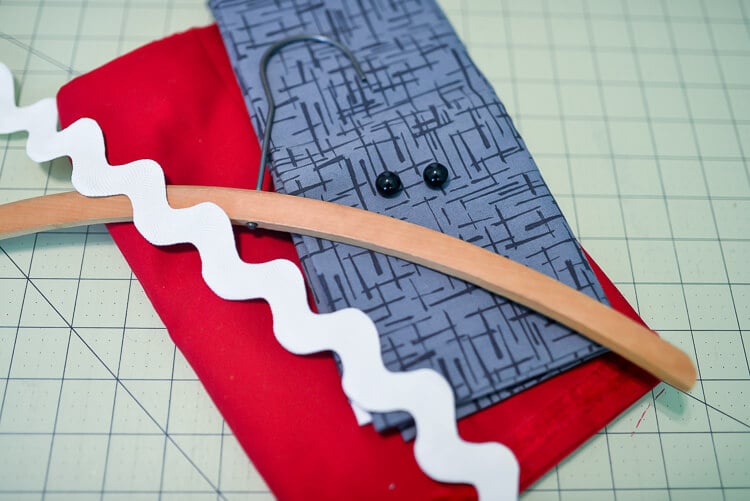 Shark Clothespin Bag Directions
Start by cutting your fabric. From the red and the gray, you'll need to cut a piece that is 30″ wide by the width of your hanger, plus 2″ (my hanger was 13″, so I cut my piece 30″ x 15″).
Cut two pieces of rick rack the same length as the short side of your fabric (mine was 15″).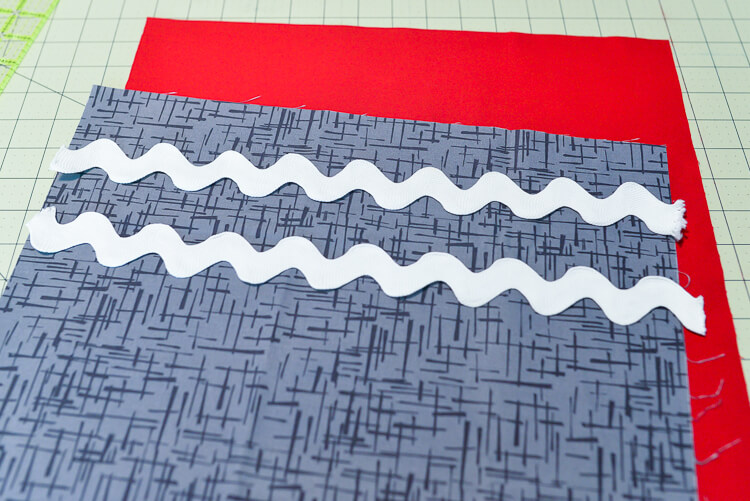 Place your two pieces of fabric right sides together. Sandwich the rick rack on each end and pin carefully.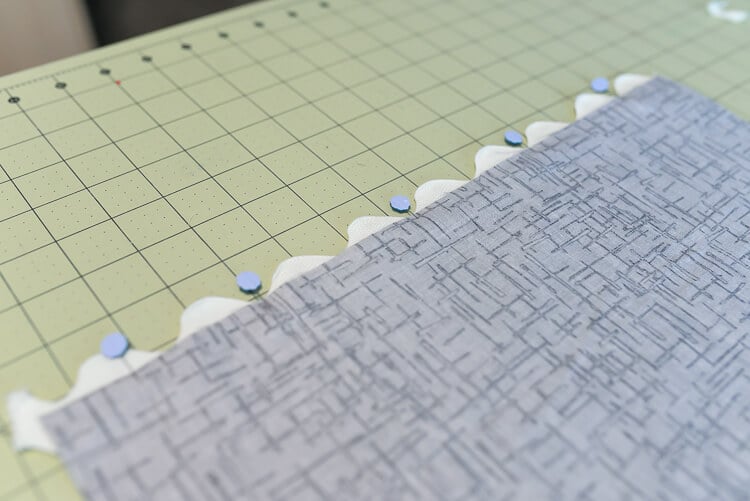 Sew all the way around the edge of your fabric, with a 1/4″ seam allowance. Leave a small hole along the long side for turning.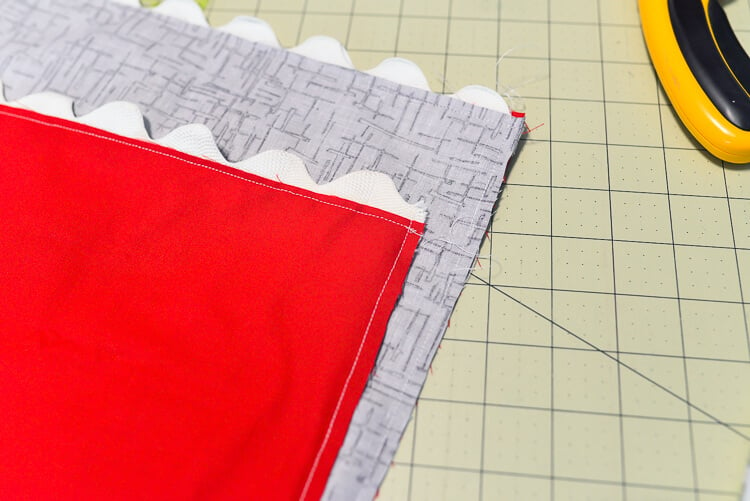 Turn the whole thing right side out and iron your edges so everything lies flat.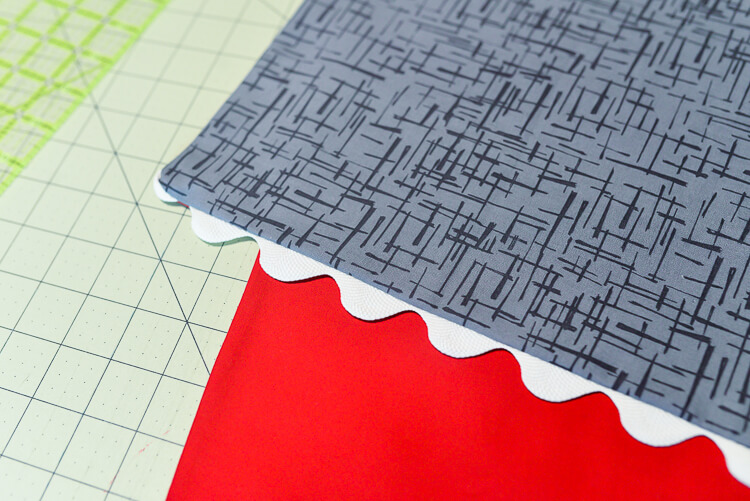 Fold one short edge down 6″ and iron a crease. Place a pin on the center of your crease. Sew a button hole along the crease — this is where you will insert your hanger.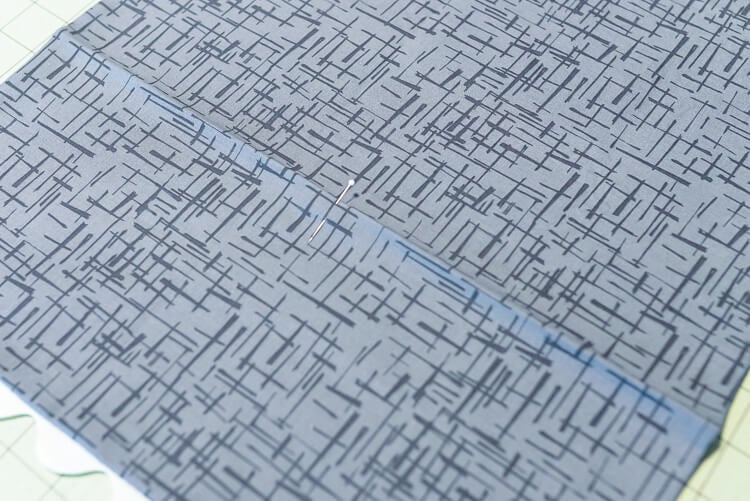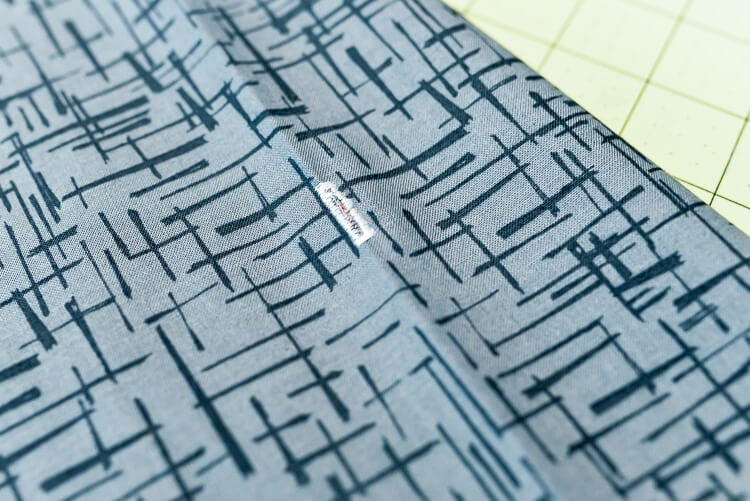 Now you're going to fold the length of fabric, gray side together, into the shape of your shark, and pin. Make sure the button hole is along the top crease of your fabric. In the photo below, my button hole is at the top center.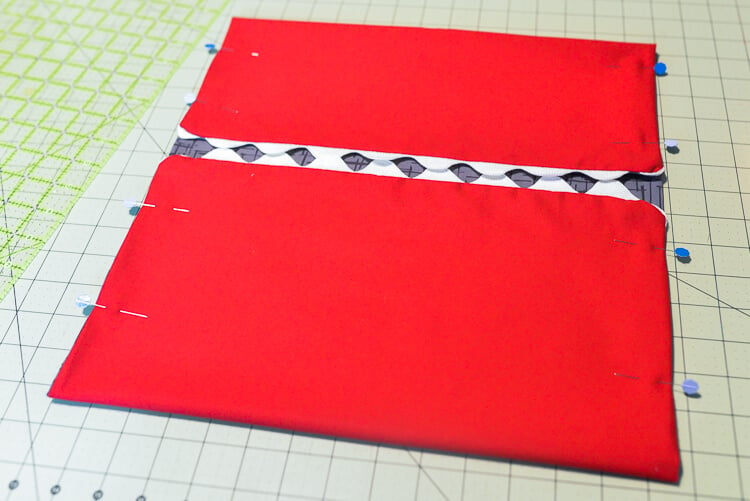 Sew a straight line down each side with a 1/4″ seam allowance.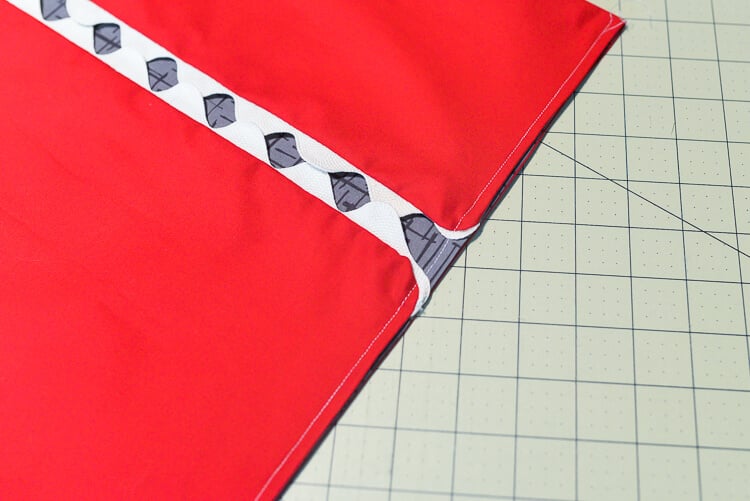 Turn everything right sides out, and iron flat.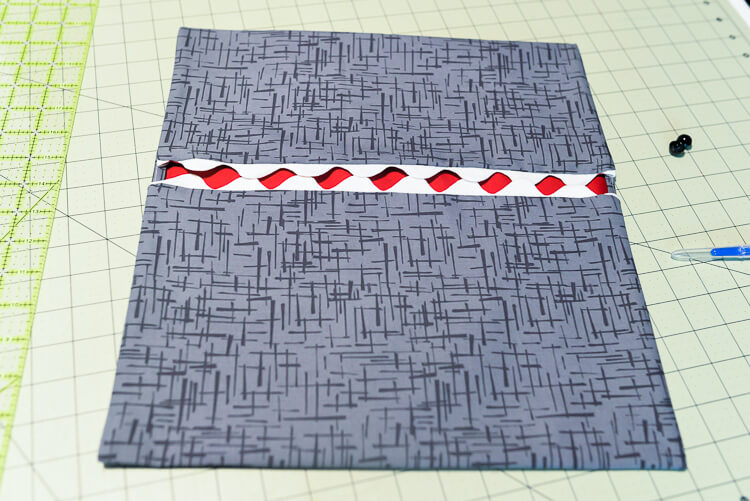 Sew on your button eyes, insert your hanger through the button hole and you're done!
So freaking cute. What a happy, helpful shark!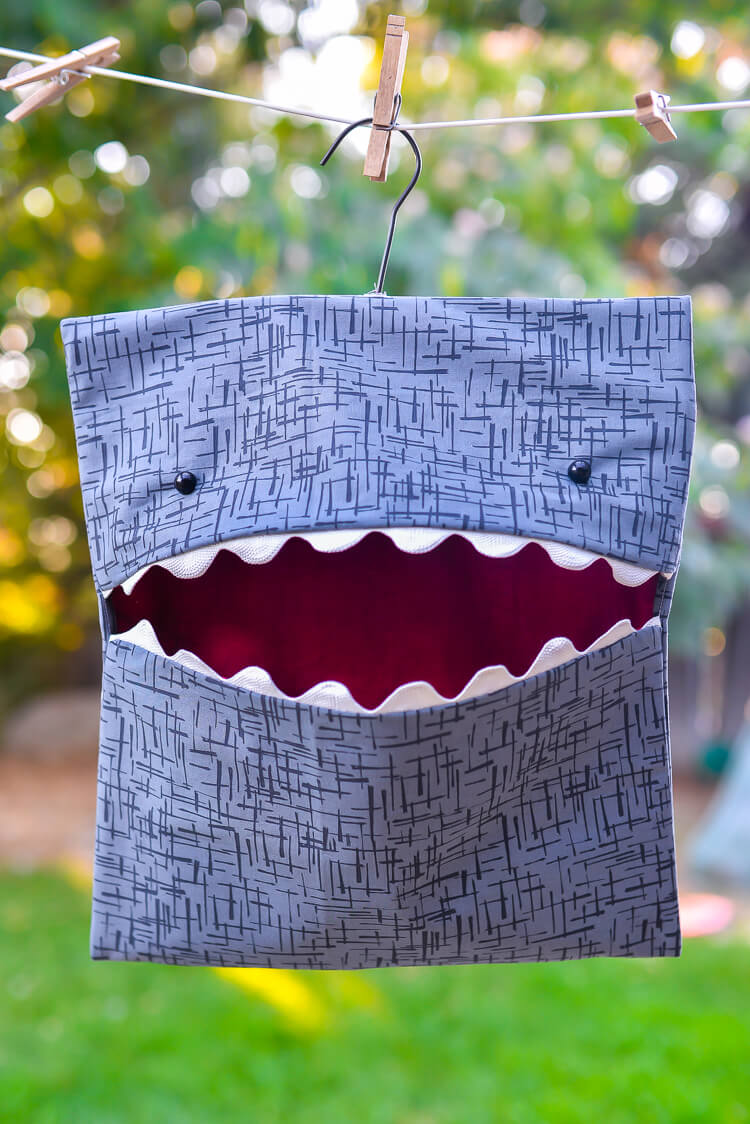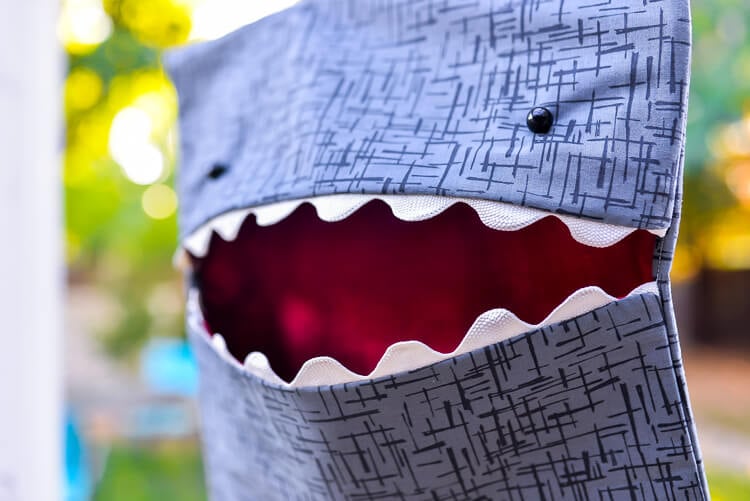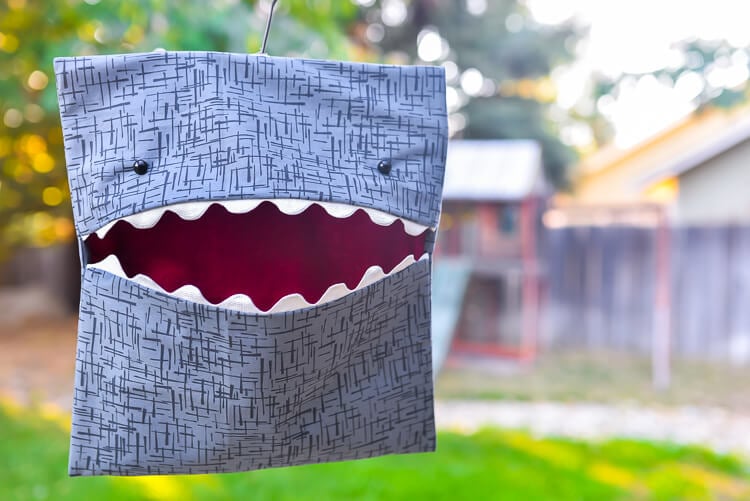 Check out the other posts in the Summer Sewing Series!