Under quarantine? Social distancing? When the world feels so dark, these cards will bring a smile to anyone's face. We hope these free funny printable quarantine cards will lift the spirits of someone you love!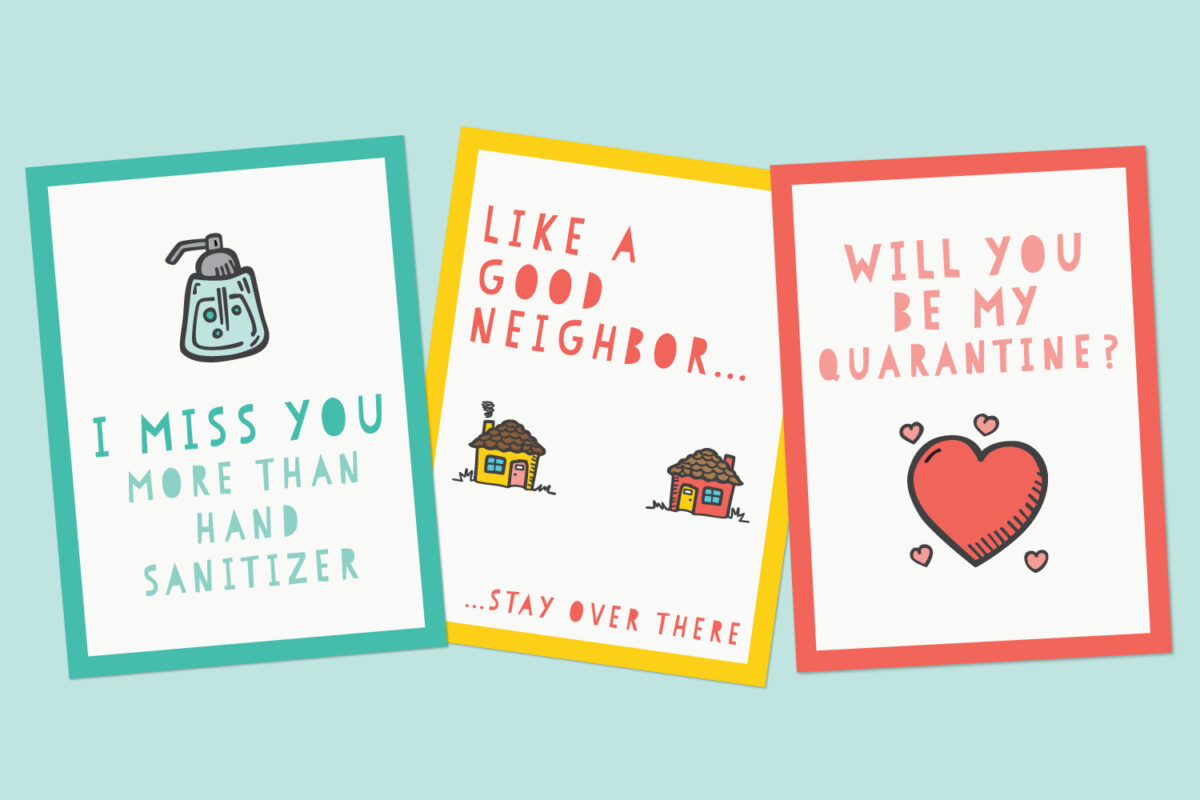 I sort of hesitated on whether or not to make some funny cards right now. The amount of suffering and loss from COVID-19 is utterly overwhelming and I find myself overcome with grief sometimes. I know I'm not alone.
But the other day, I got a hilarious handmade card in the mail. It was from a friend who lives on the other side of the country and I can't tell you how much it lifted my spirits. Honestly, in the darkest times we all could use a reason to laugh—it's good for the heart!
So I designed these free printable cards so you can stay in touch with family and friends and bring a little laughter to someone's day! Head to the bottom of this post to grab even more printable cards, too!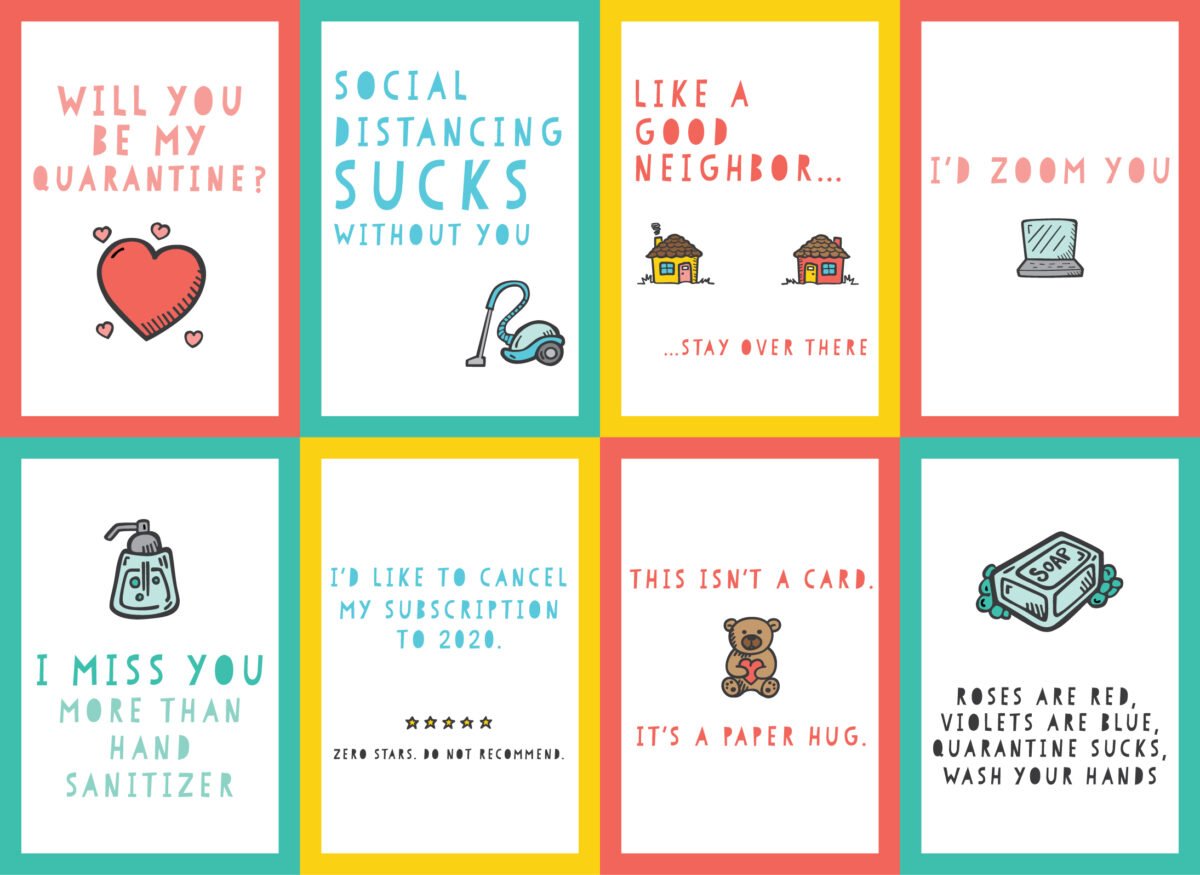 Keeping in touch with loved ones through Zoom calls, FaceTime, and text messaging has been a lifesaver! I am extremely grateful that we have technology to help us feel so connected, even when we can't connect in person. This would have been a different story even just ten years ago.
But even with all of that tech, there's nothing like receiving snail mail to brighten someone's day!
Social Distancing Cards
Print these free social distancing cards and send them to your friends and family! You'll all get a good laugh out of them and look forward to the day when you can celebrate together in person again!
There's eight individual cards, each on a separate page, so print as many as you'd like to send them to loved ones. We can all use a good laugh in the darkest of times.
Will you be my quarantine?
Social distancing sucks without you
Like a good neighbor…stay over there
I'd zoom you
I miss you more than hand sanitizer
I'd like to cancel my subscription to 2020
This isn't a card. It's a paper hug.
Roses are red, violets are blue, quarantine sucks, wash your hands
Download the Free Quarantine Cards File under PRINTABLES P77
This file can be found in my Free Craft Resource Library. The file number is: P77.
Want access to this free file? Join my FREE resource library! All you need is the password to get in, which you can get by filling out the form below!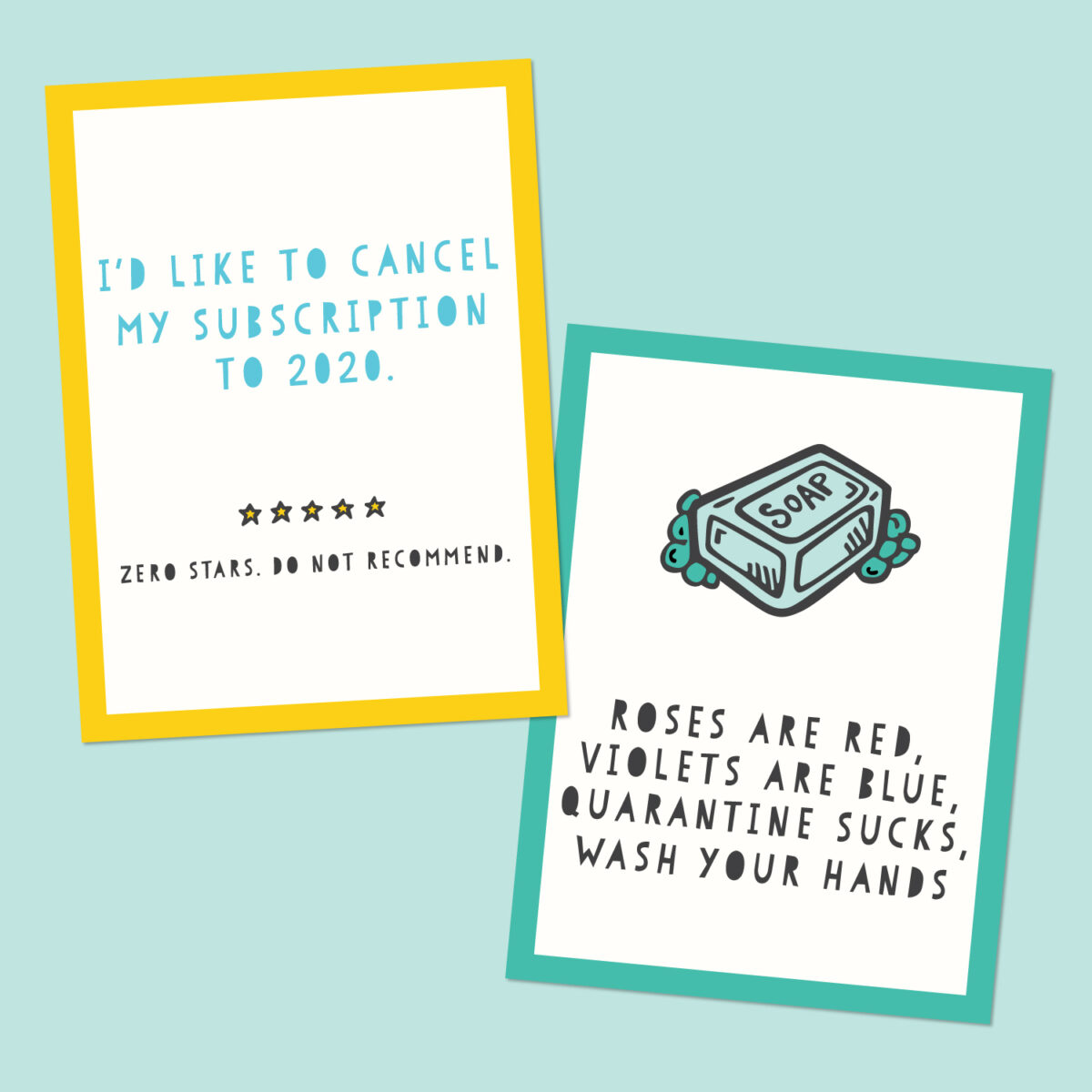 Enjoy printing and sending these cards to loved ones when we can't be together. And let me know, which one is your favorite? I hope these can bring a smile to someone's day!
More Cards to Send and Share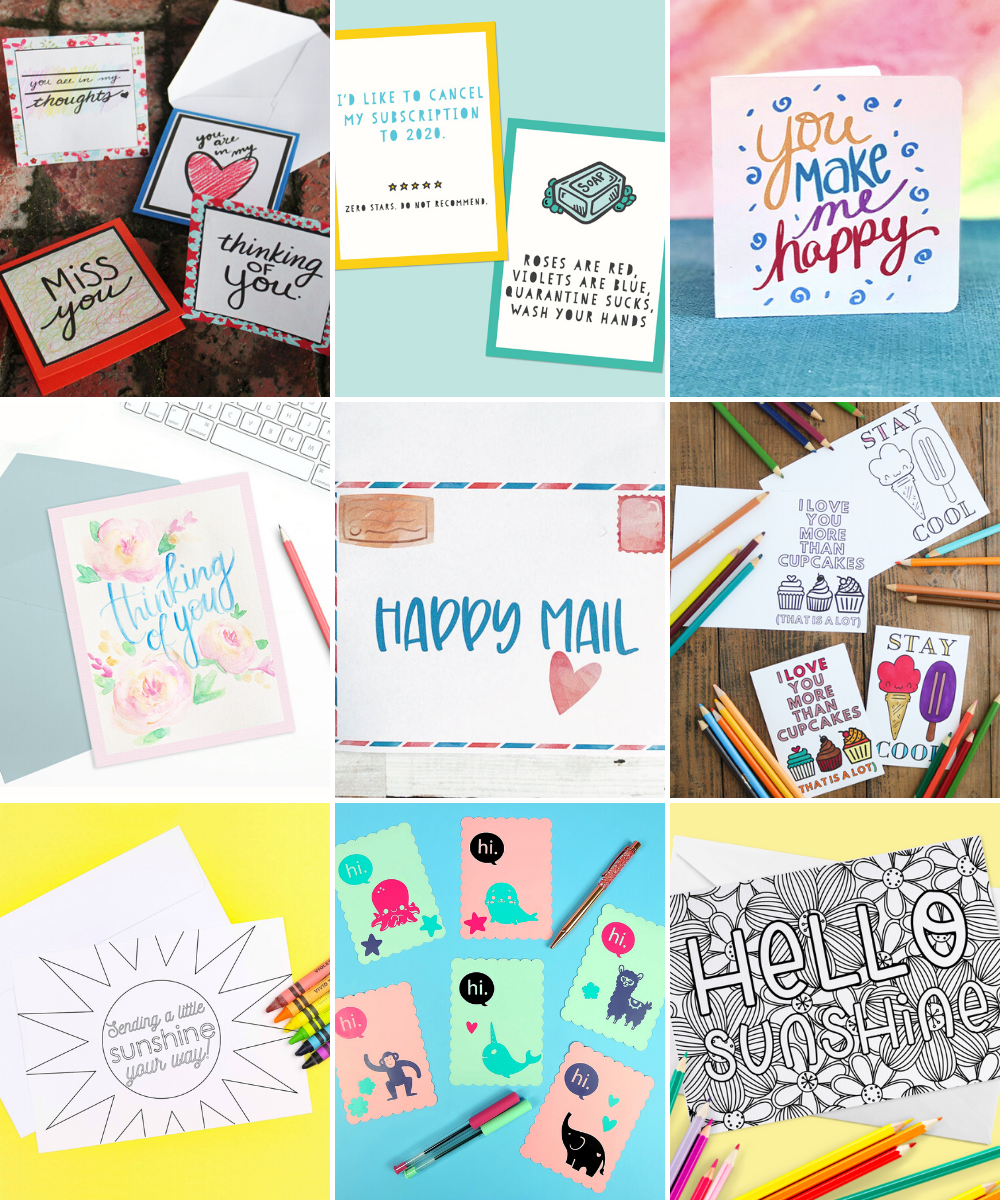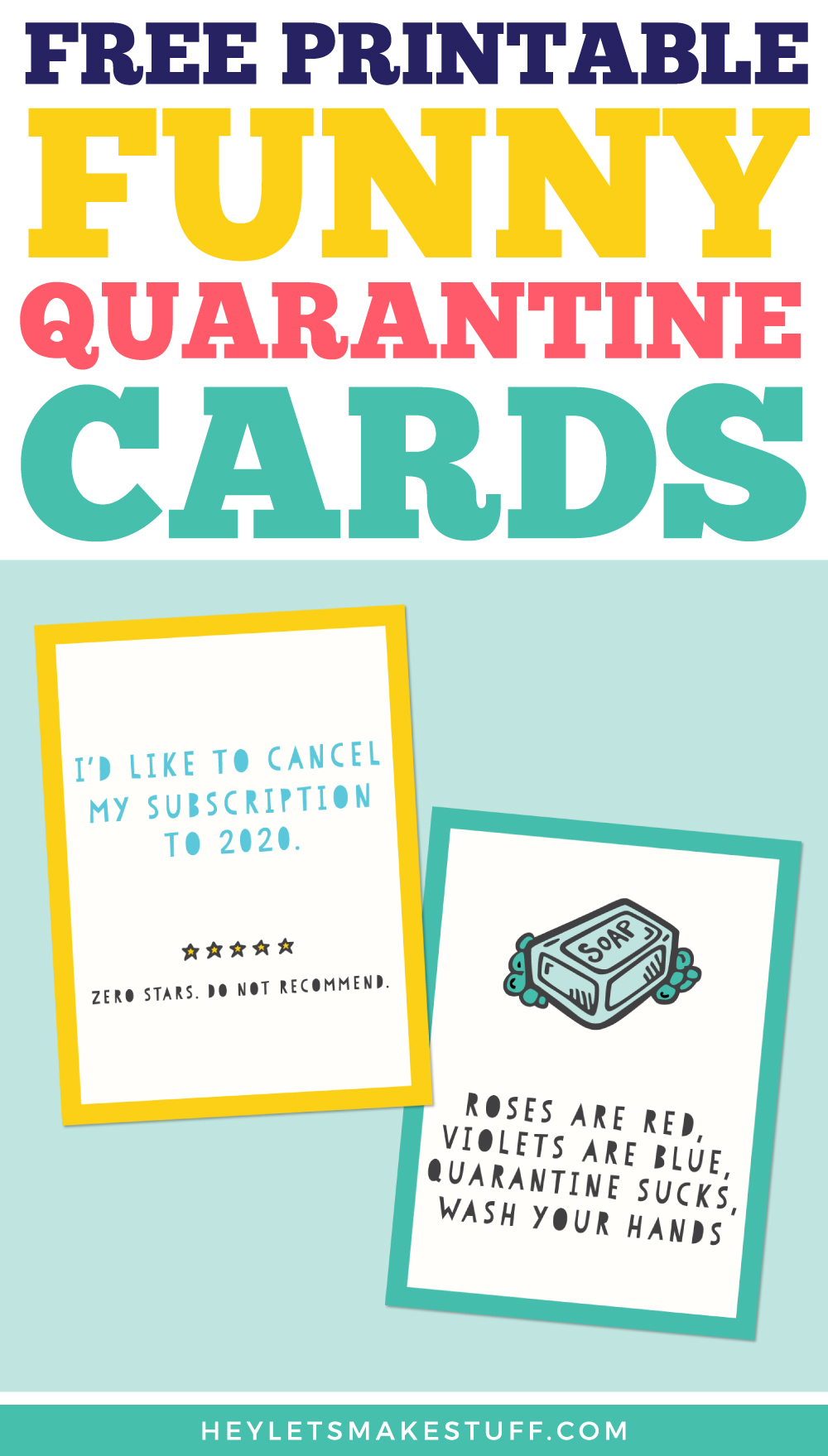 Get Cozy with Quarantine