Make sewing a fitted mask pattern easier by cutting in your Cricut Maker! Get the free SVG to make this easy-to-sew fitted mask with ties or elastic.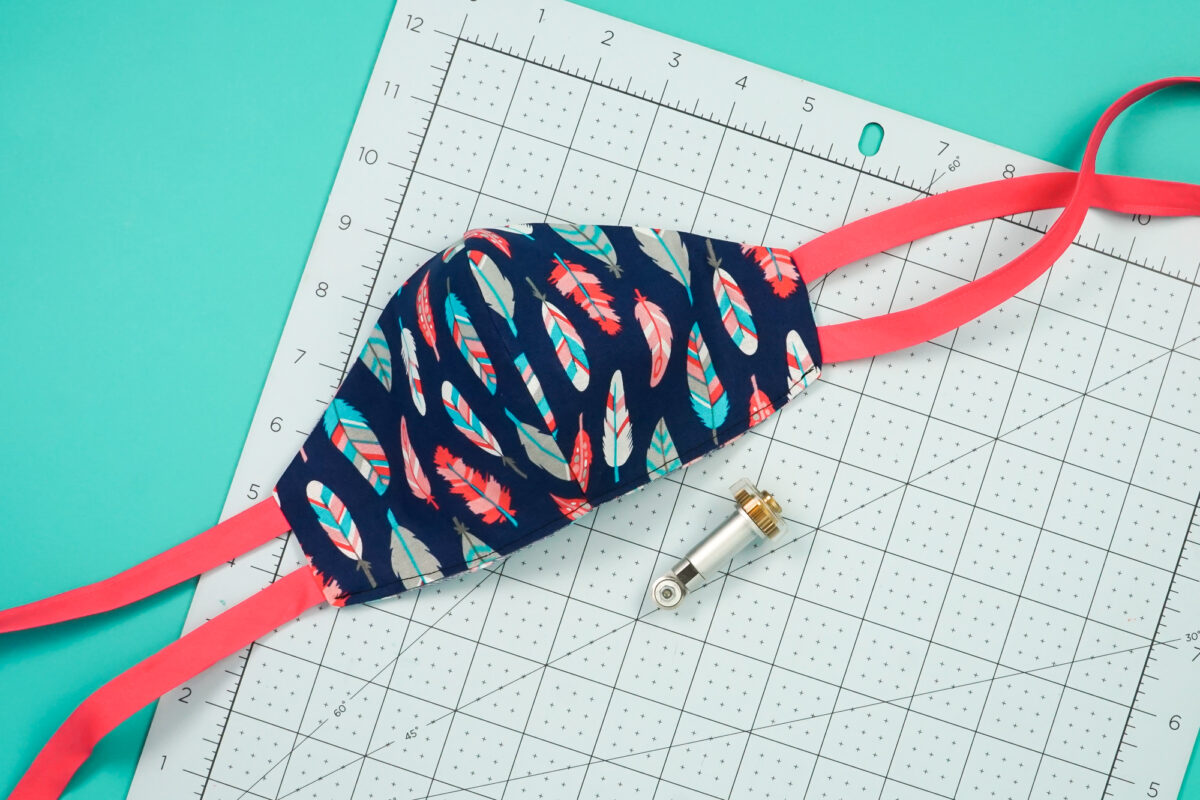 Last week I created a pleated mask SVG pattern to cut on your Cricut Maker. The response to that mask cut file has been overwhelming—it's been my top post for the last 30 days. I'm so glad it's been helpful to folks, and I'm also still so sad that it's needed at all.
Today I'm partnering with my friend Kim from Sweet Red Poppy. She designed a sewing pattern for a fitted mask. Because I've had several requests for a fitted mask pattern that can be cut on the Cricut Maker, with her permission I've digitized her pattern for you and created an SVG!
This mask is designed to be cut on a Cricut Maker with the rotary blade. Unfortunately, the Cricut Explore will not cut un-bonded fabric. If you iron on interfacing before you cut, you can use the Bonded Fabric blade and your Cricut Explore, though the results aren't quite as clean as the rotary blade.
About Homemade Masks
It looks as though authorities are moving toward suggesting the general public wear masks while COVID-19 is spreading. Homemade masks are designed to protect others more than the person wearing the mask. Even if you don't feel sick, asymptomatic people can still transmit the virus. Wear a mask to protect others as much as yourself! It's a great way to love your neighbor. Here are a few options:
Masks can also help protect you from touching your own face—I know that's something I struggle with.
From what I understand, many medical professionals won't want a fitted mask, they'll want a pleated mask. Fitted masks are good for the general public. If you are sewing for healthcare workers, make sure you know what they want before you start sewing.
Note that masks are NOT a replacement for following public health mandates like social distancing, staying at home, and washing your hands. Stay home and keep everyone as safe as possible!
Fitted Mask SVG for Cricut Maker
Supplies
Cotton Fabric cut to 12″ x 24″
Paper clip or other wire
Fitted Mask SVG
Get the Fitted Mask SVG Here
Want access to this free file? Join my FREE resource library! All you need is the password to get in, which you can get by filling out the form below!
I reworked Kim's pattern as an SVG for the Cricut Maker so that masks could be cut quickly and easily. Cutting has always been the most difficult part of a pattern for me because of tendonitis in my hands, so I am hoping others find this pattern useful.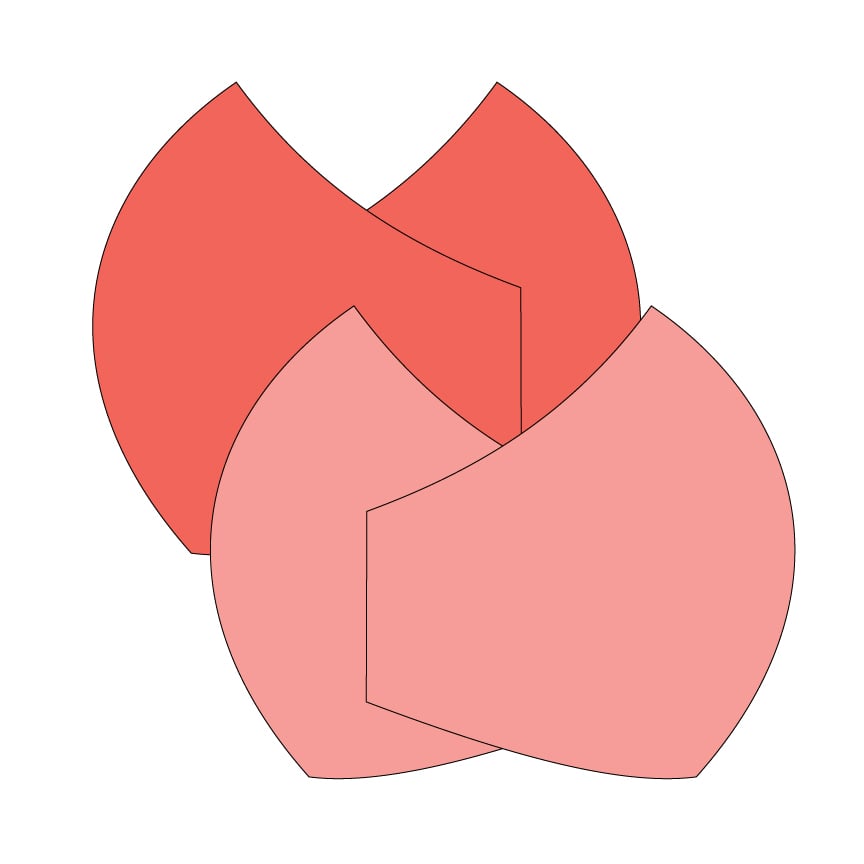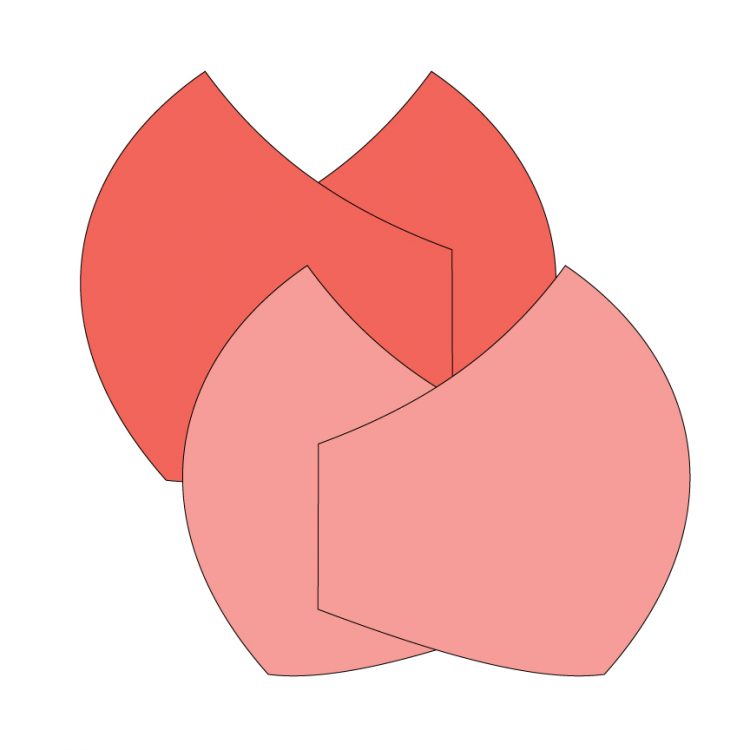 This Cricut Maker mask SVG is free (I'm not even asking for your email!) so that as many masks can be made as possible. See more about Cutting Fabric on a Cricut Maker. Need help with your Cricut? Get started with my Cricut Basics eBook!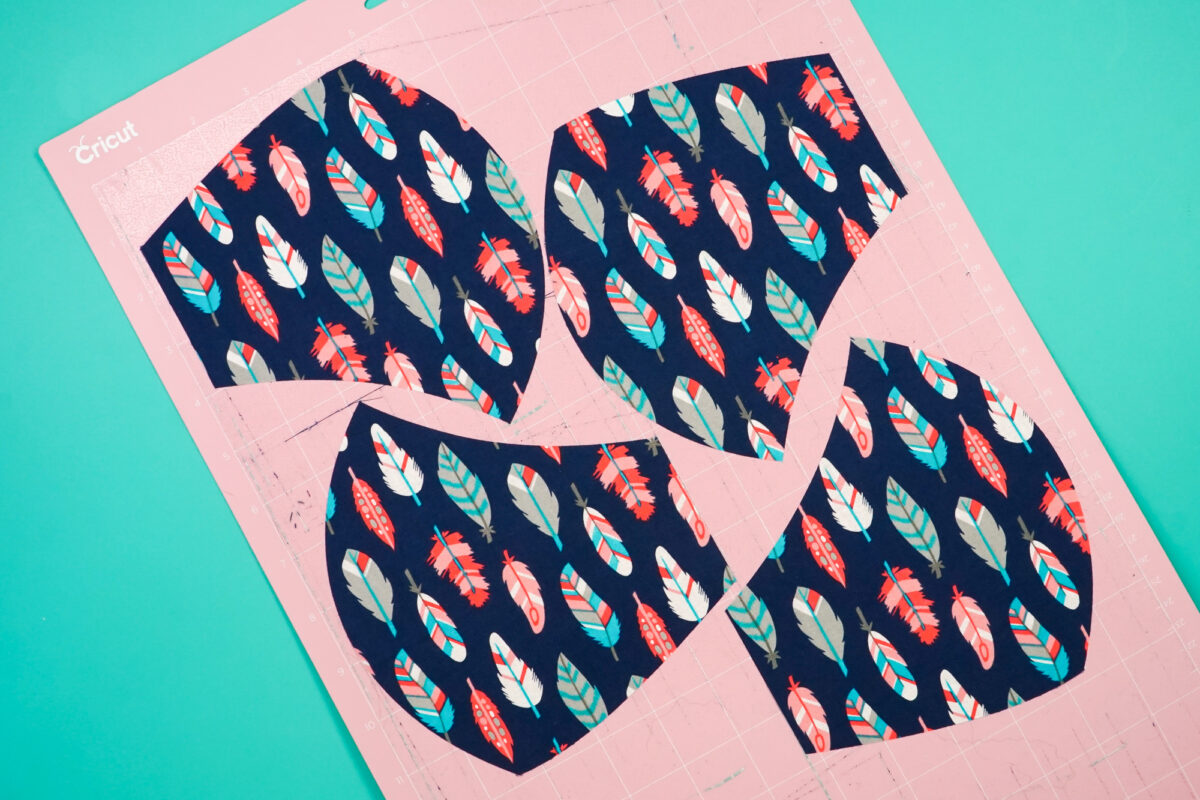 Please see Kim's post for sewing instructions!
Make sure to wash the mask in very hot water before wearing and in between uses.
Modifications
If you'd like to create more of a filtered mask, you can use a non-woven iron-on interfacing. You can use this pattern to cut four pieces of the interfacing, and iron to the wrong side of the fabric. This may help stop the spread of germs even more.
In her pattern, Kim used two different fabrics to show front and back (this is also how I designed the cut file). I have heard from several people that instead of using a different fabric for the back, use the same fabric but make it wrong-side out. Then that side is clearly the inside of the mask and helps avoid confusion.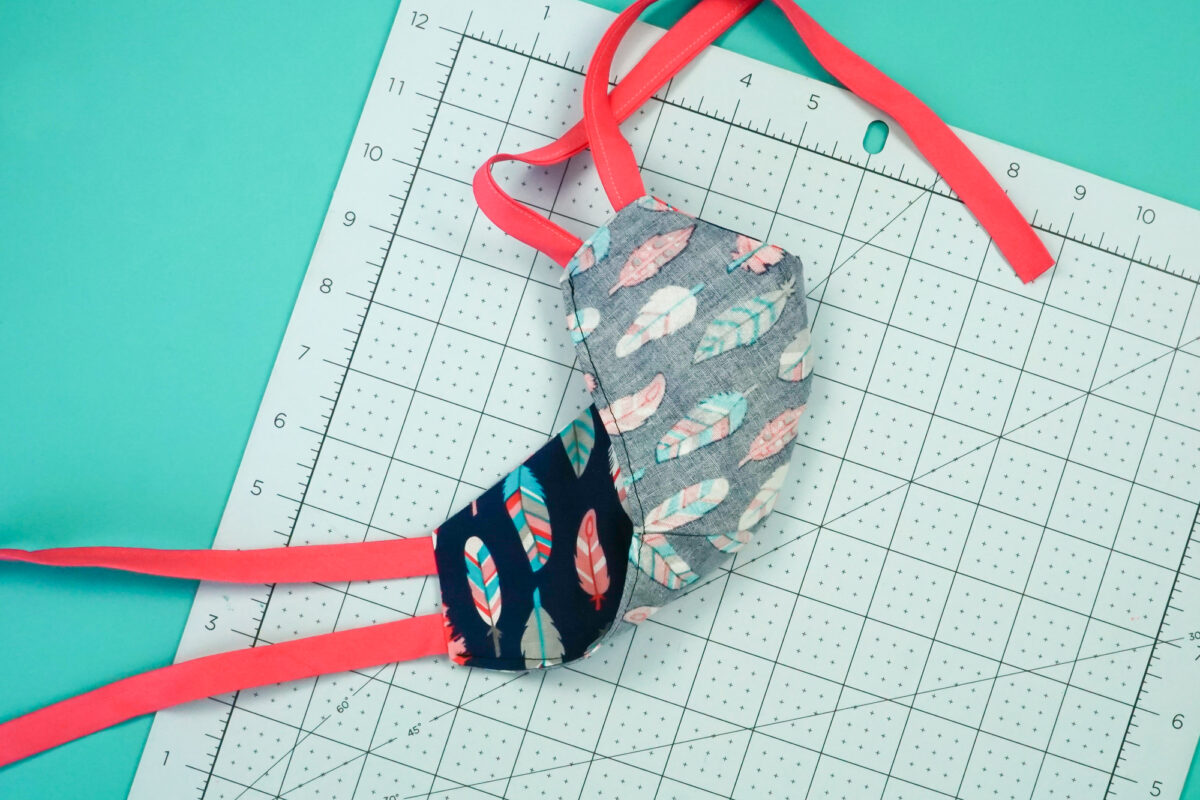 If using bias tape, I found it easier to sew it before assembling the mask, rather than the last step.
Have any questions? Please let me know in the comments! Stay safe out there!