This Cricut scrub cap SVG pattern is easy to sew and includes an elastic piece to hold your hair! Just cut the fabric pattern pieces using your Cricut Maker and the rotary blade and assemble.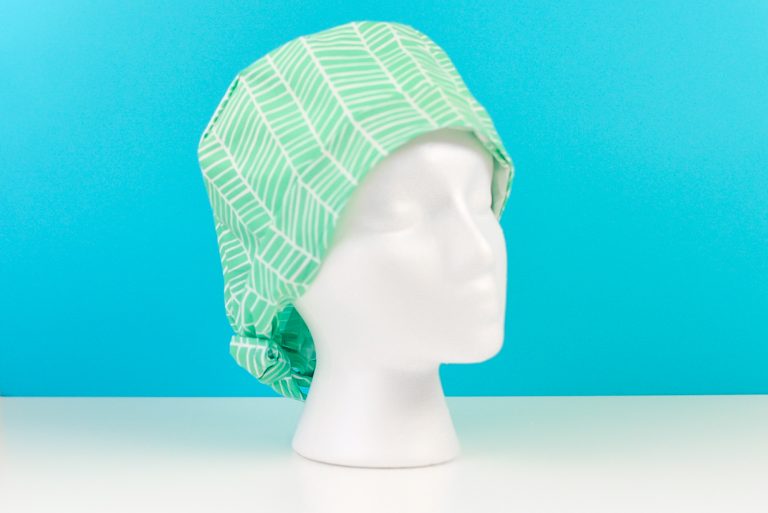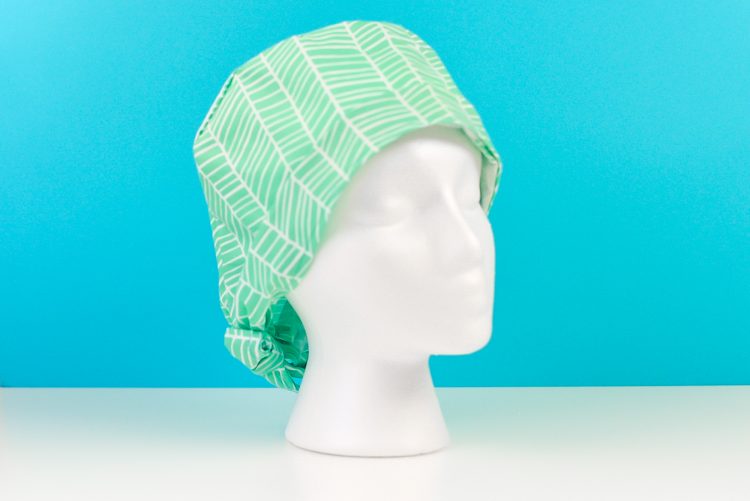 If you'd told me a month ago that my crafting would have taken a sharp turn into personal protective equipment for healthcare workers, I would have thought you were bananas.
But, here we are in the middle of a pandemic. So, like many of you, I've been trying to figure out how to help. For me, that's primarily staying home and sewing masks. To aid in that process, I've created SVG files to cut on the Cricut Maker. So far, I created three mask patterns as well as shared a no-sew mask pattern from my friend Angie at the Country Chic Cottage:
I've been overwhelmed by the response to these patterns. I feel so helpless day to day, so I'm thankful that people are finding these SVGs helpful in mask-making!
Several readers wrote to me after those mask patterns went live and asked for a scrub cap pattern. As I'm basically a copyeditor-turned-blogger, my knowledge of medical gear is not exactly extensive. Thankfully one reader pointed me to a scrub cap tutorial from Lea Goes Green on YouTube.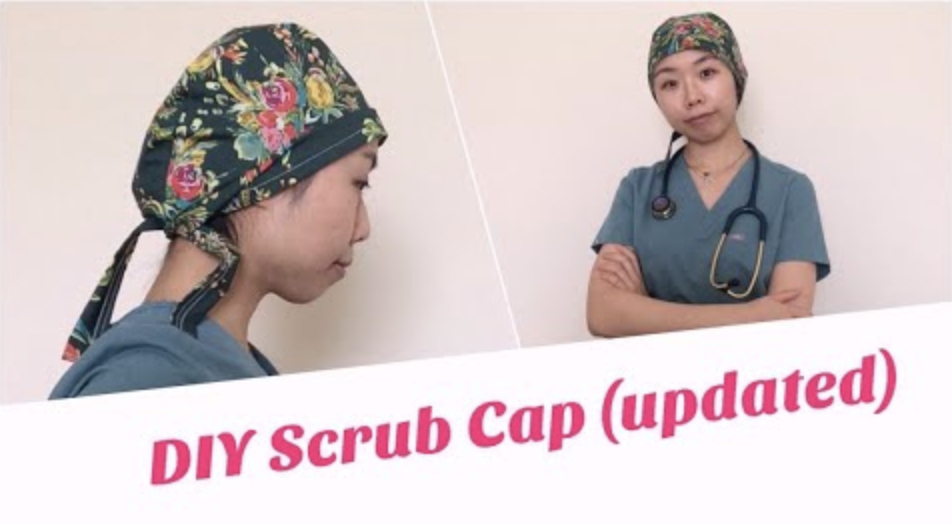 I went ahead and digitized her PDF pattern (which I believe was created by Gavit Design) for the Cricut Maker. Please see my uploading and cutting instructions below, and then head to her video for sewing instructions. My "model" (who I have named Ted the Head) has a smaller head than most actual humans, so this scrub cap fits more like Lea's photos above. You can also scale it up and down if you find it's too big or small.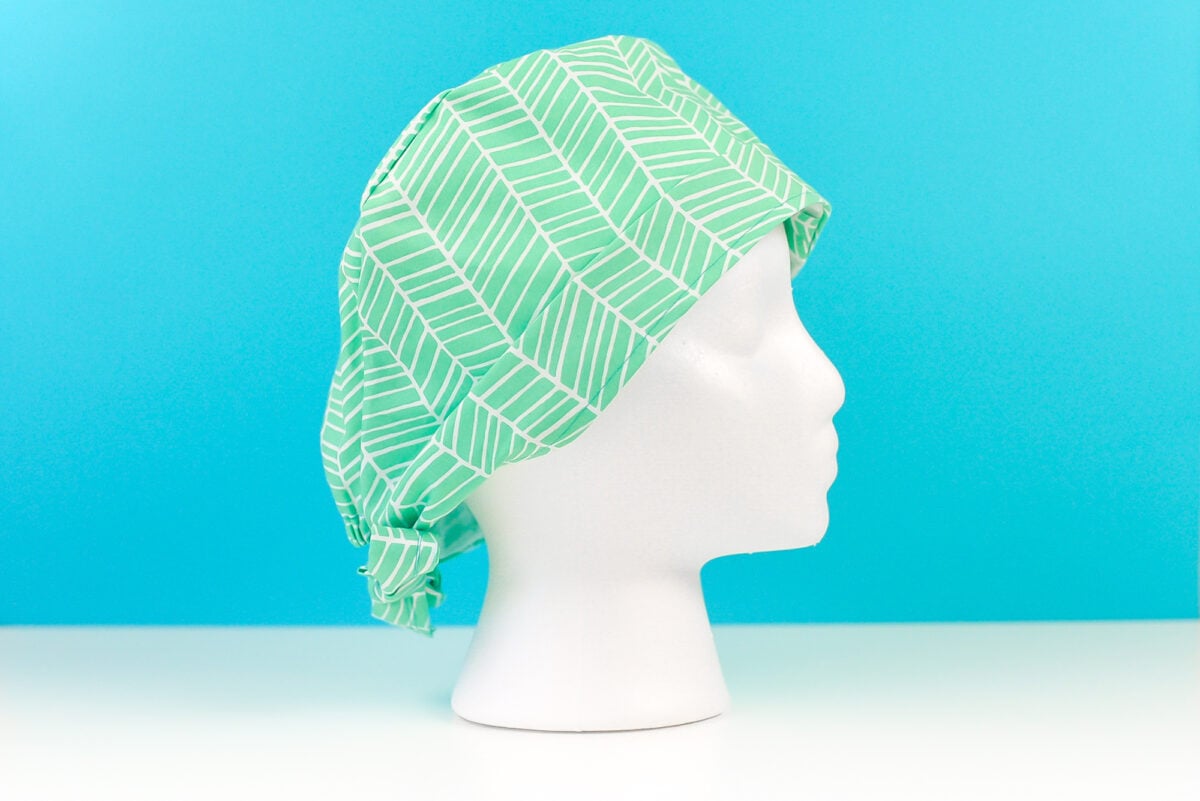 Cricut Scrub Cap Pattern
Supplies
Download the Free Scrub Cap Pattern under SVGs C289
This file can be found in my Free Craft Resource Library. The file number is: C289.
Want access to this free file? Join my FREE resource library! All you need is the password to get in, which you can get by filling out the form below!
After watching Lea's video, I realized that the time making and cutting a pattern is definitely the most time intensive part of making a scrub cap. So having the Cricut Maker cut and mark the pattern made it so much easier to make. The actual assembly went pretty quickly.
This scrub cap is designed to be cut on a Cricut Maker with the rotary blade. Unfortunately, the Cricut Explore will not cut un-bonded fabric, and bonded fabric isn't all that great for this pattern.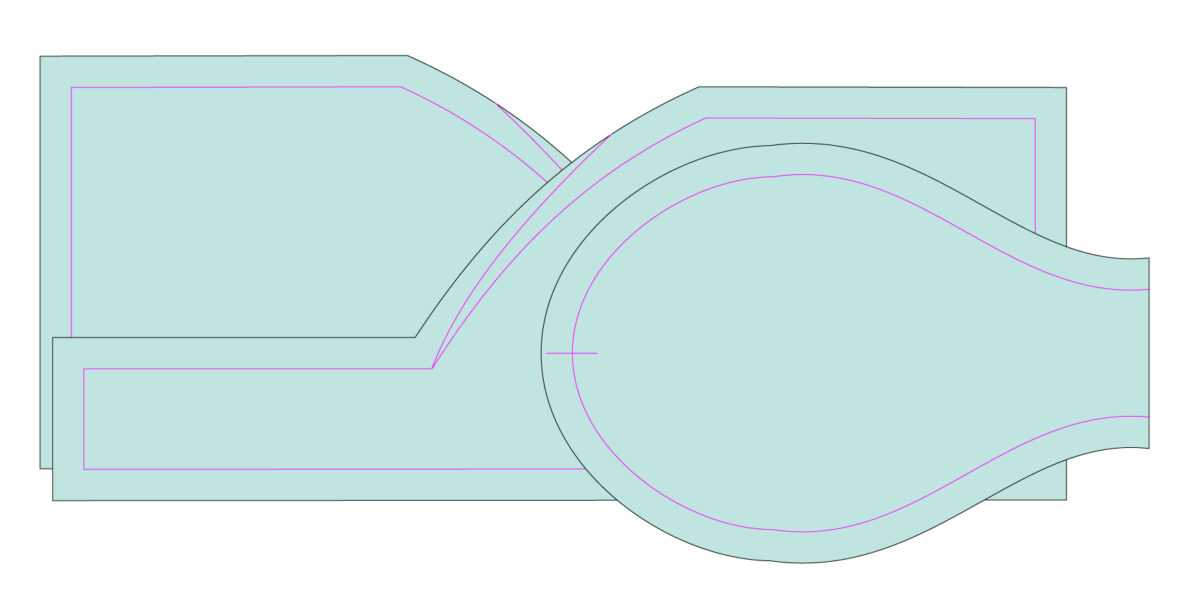 When you upload the file to Cricut Design Space, you'll need to Ungroup all of the pieces. Then select all of the marking lines and change the linetype to Draw.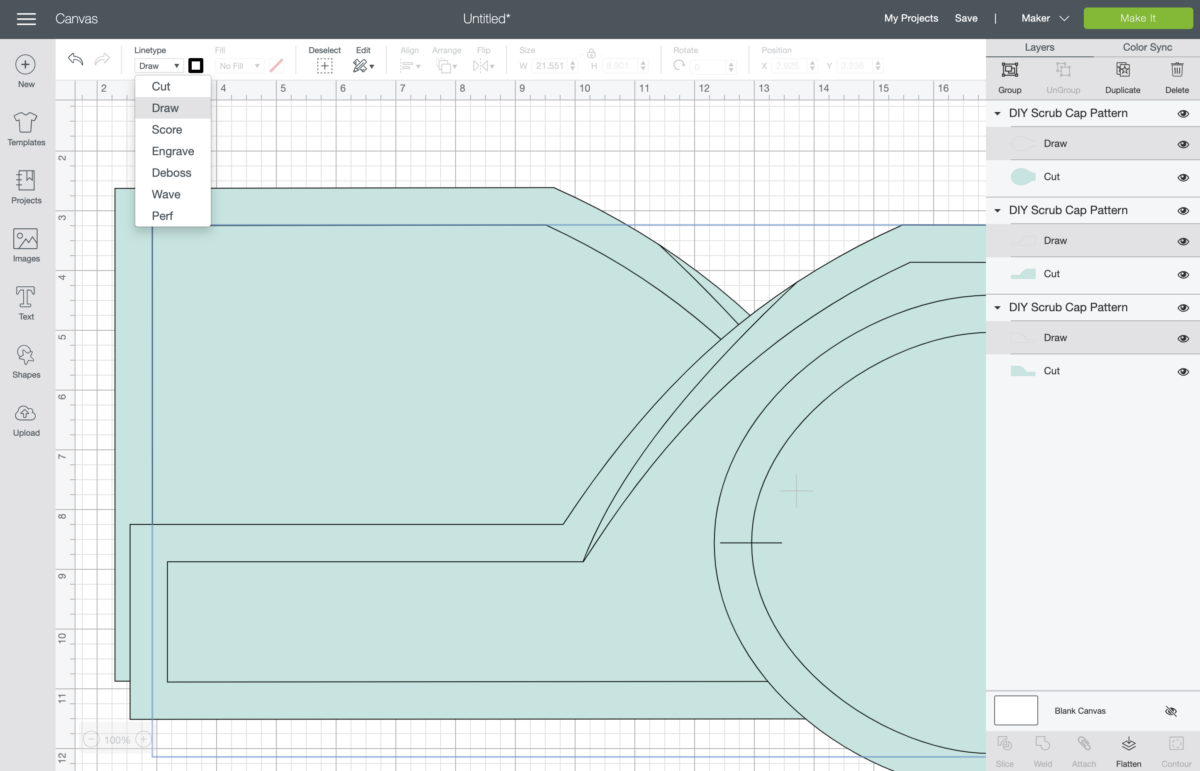 Then use the Attach function to connect each piece of the mask with its draw lines.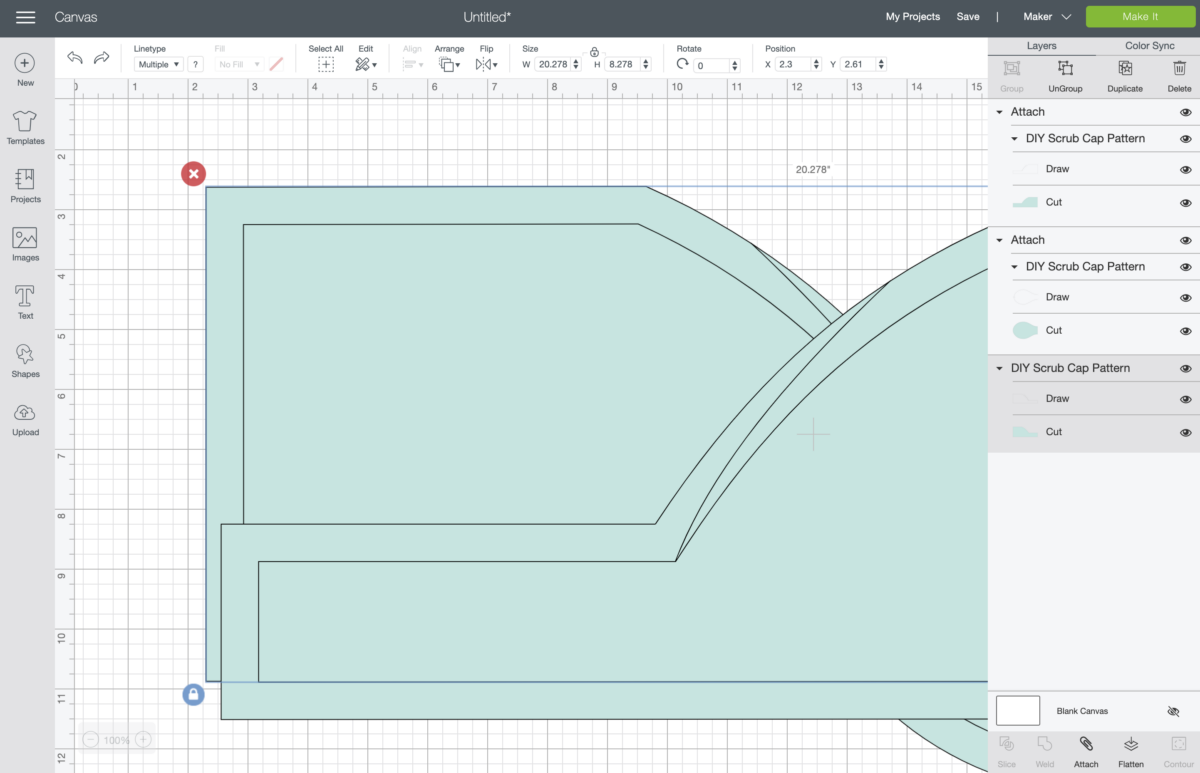 The only difference between my Cricut scrub cap pattern and Lea's is that you will need to sew the two band pieces together in the front because that piece is longer than the Cricut Maker's longest mat. I've made sure to account for the seam allowances in the pattern.
Need help with your Cricut? Get started with my Cricut Basics eBook!
Head on over to Lea's YouTube video for sewing instructions!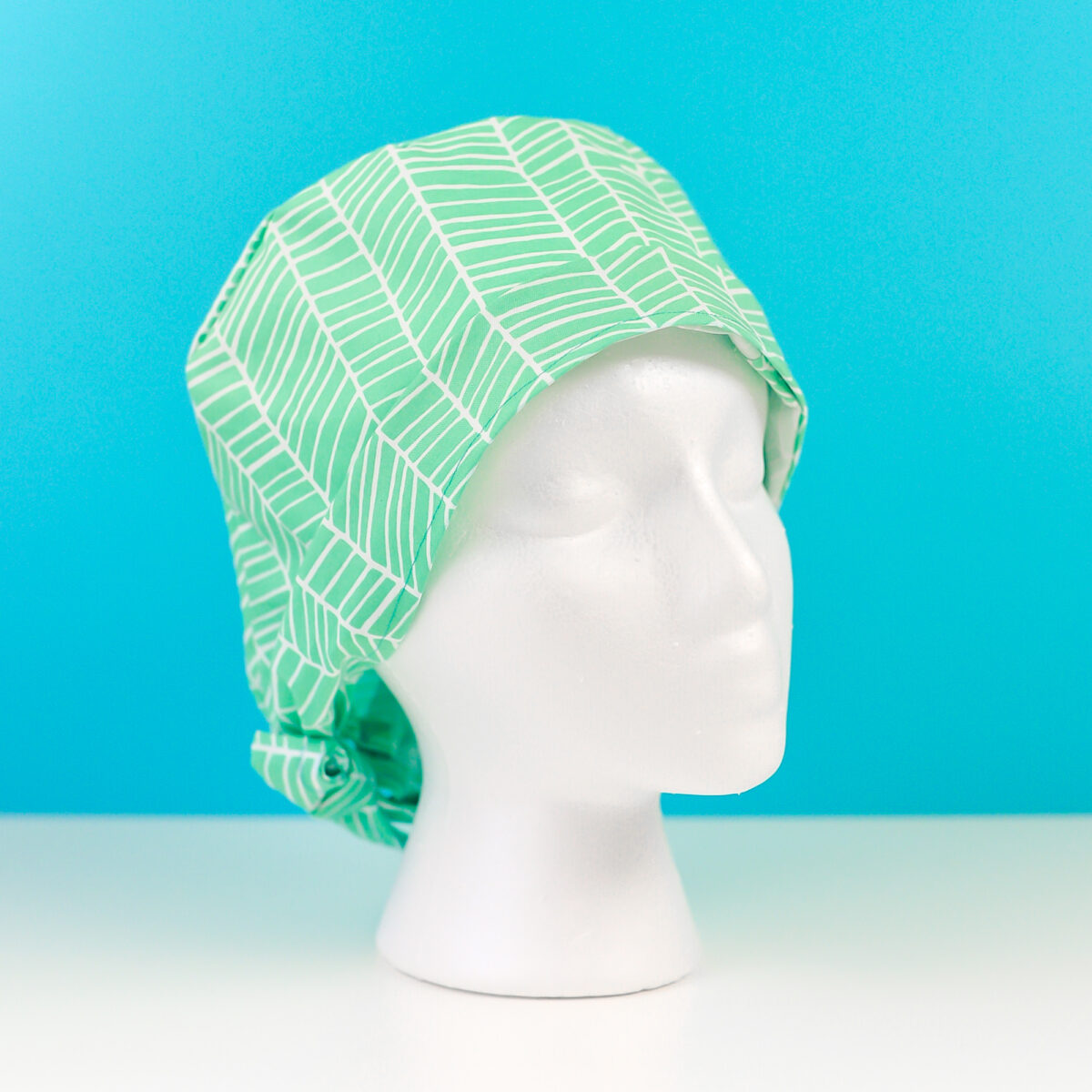 If you have any questions about this Cricut scrub cap, please let me know!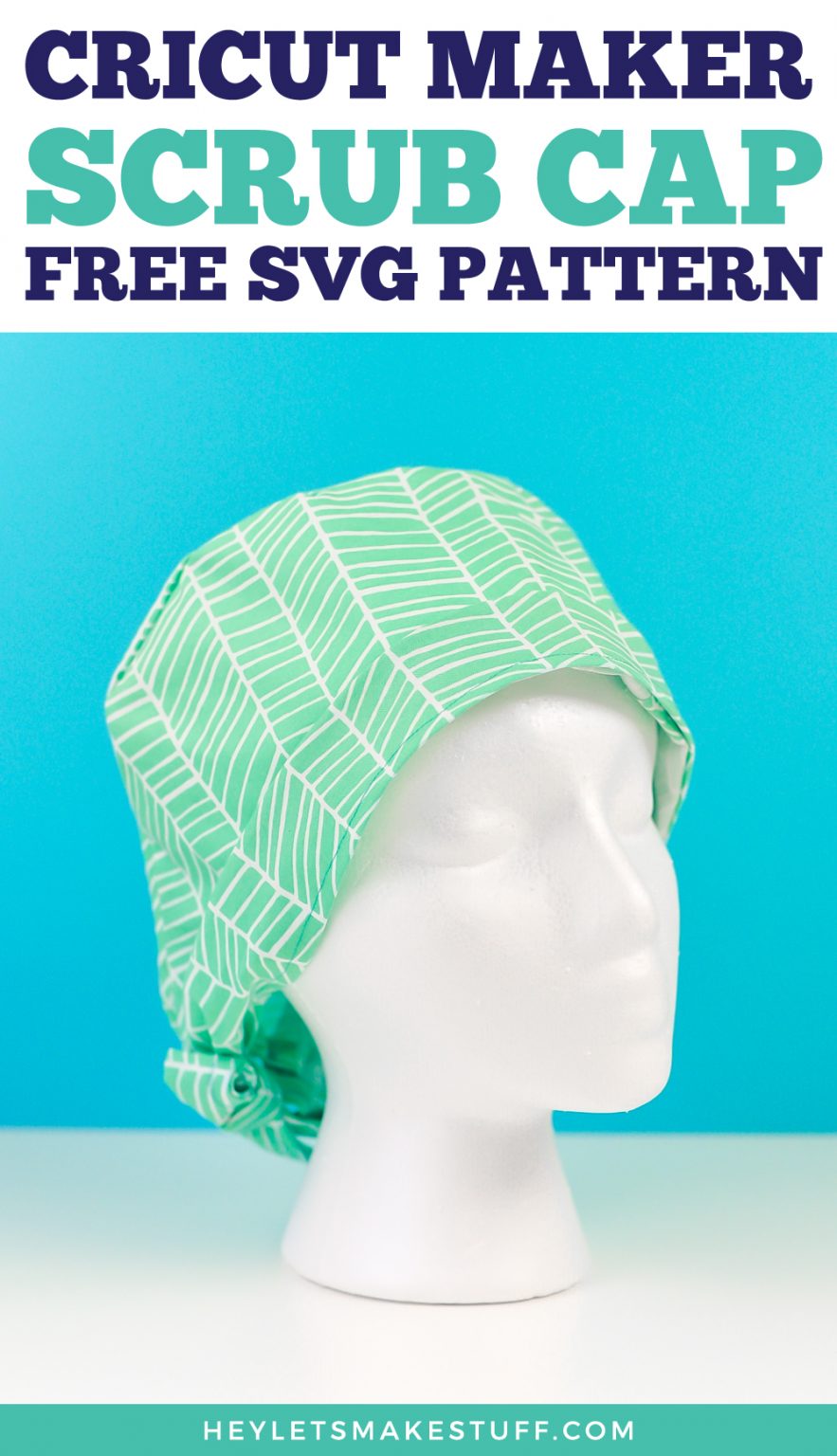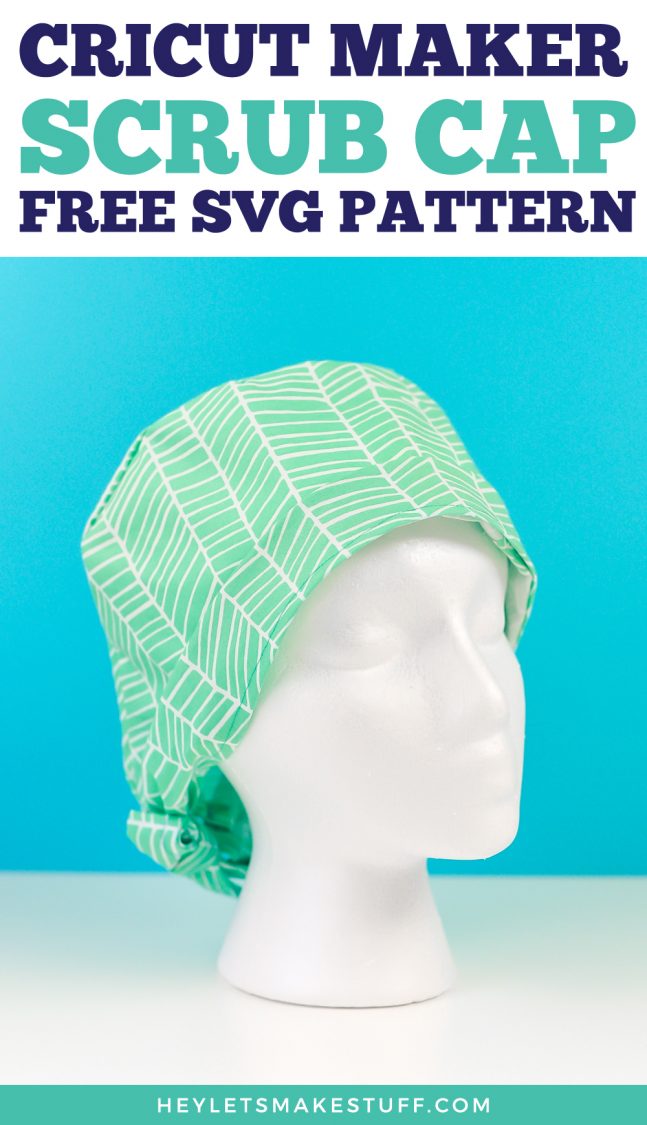 Scrub Cap Options