Puff HTV is a unique iron-on product that creates a 3D effect reminiscent of the puff paint of the 90s! Puff HTV adds dimension to a plain shirt or other garment by creating a raised "puffy" surface. Try it on your next heat transfer project!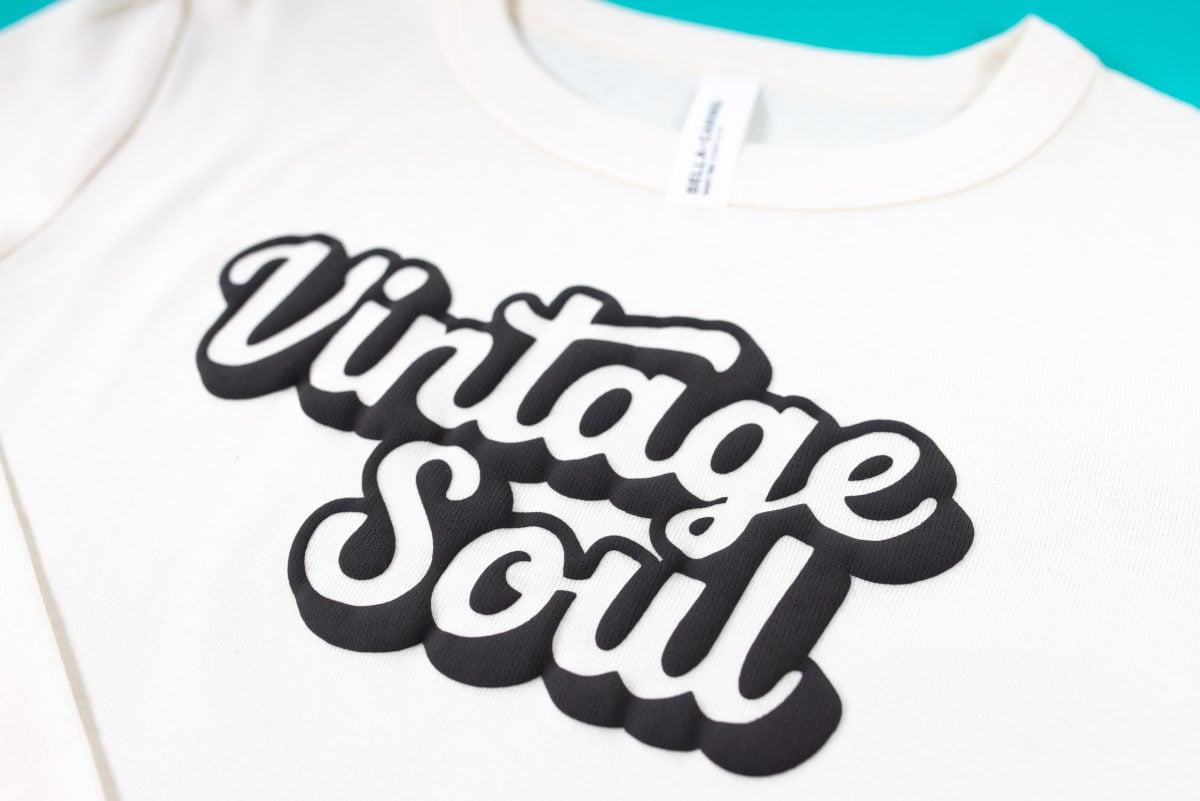 This post is sponsored by BELLA+CANVAS.
I'm having a ton of fun with new products that remind me of my childhood in the 90s. First it was color-changing HTV, and today I'm sharing puff HTV! Puff heat transfer vinyl is a little reminiscent of the puff paint we all loved when we were kids, creating a puffy effect on your garment. Did I have a puff paint birthday party when I was seven? Yes, yes I did.
In today's post I'm going to walk you through using puff HTV (also called puffy HTV or puff iron on) on a shirt! As a throwback to the 90s, I've grabbed a BELLA+CANVAS baby tee for this project.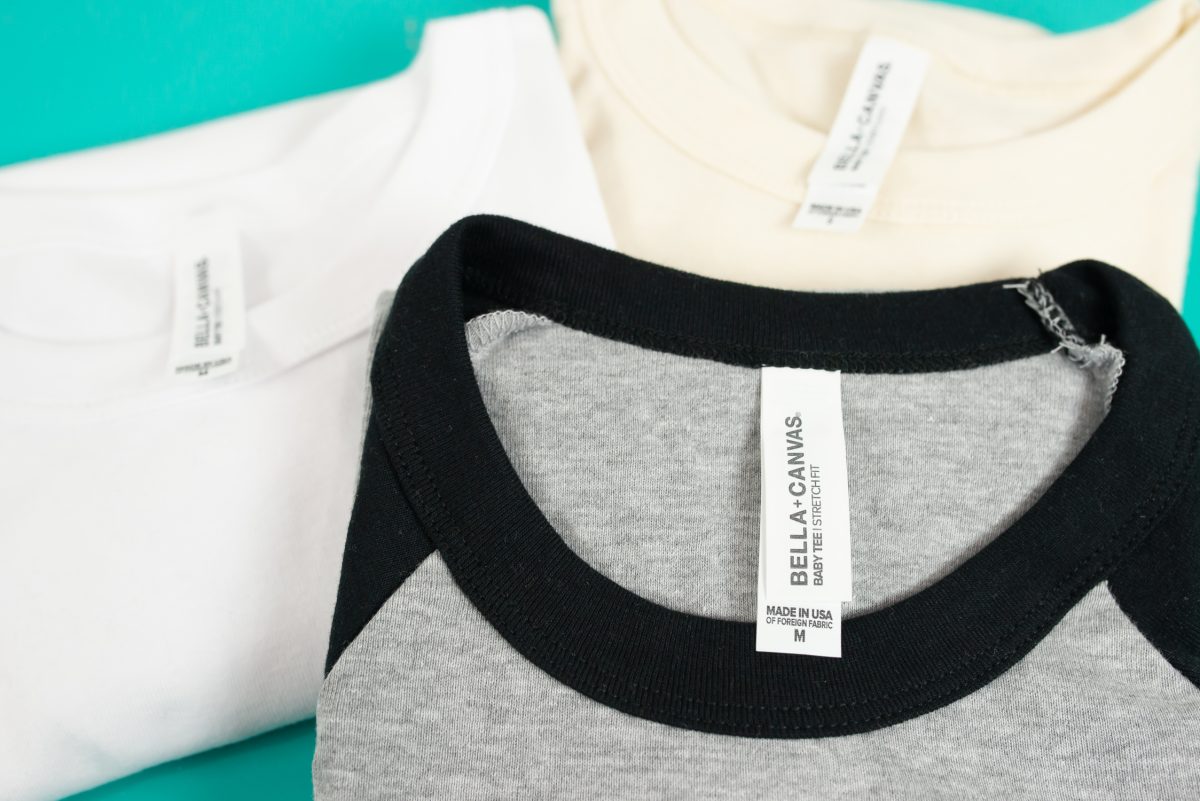 These baby tees are so soft and super trendy once again! They come in a fun range of colors, in both long and short sleeves, for all of your "vintage" 90s projects (yes, I said vintage—we're getting older and we're just going to have to deal with it, my friends!)
Did you know you can buy BELLA+CANVAS garments at wholesale pricing without a reseller license? Get a BELLA+CANVAS Maker's Account! This account allows you access to the wholesale side of their business without the need for any permits or licenses. Even better? It's free! Learn more in my post Buying Wholesale Blanks without a Resale License!
My puff HTV is from Heat Transfer Warehouse. It applies similarly to other HTV, but you need more pressure. A traditional heat press is better than an EasyPress for this product. There are other brands of puff HTV out there, just make sure you are following the manufacturer's application instructions for your particular product.
Today I'm using this Endless Summer SVG, which you can grab for free below!
Let's make a tee!
Supplies Needed for Puff HTV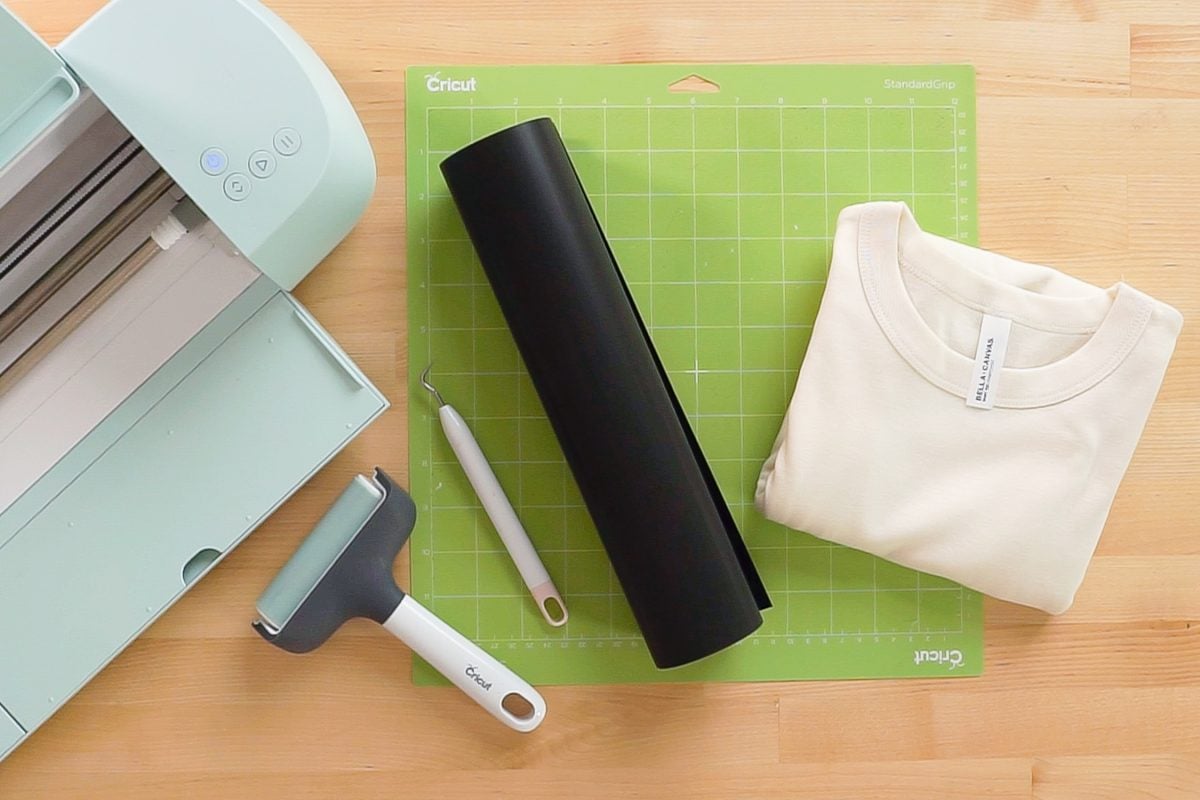 Download the Free Vintage Soul File under SVGs C467
This file can be found in my Free Craft Resource Library. The file number is: C467.
Want access to this free file? Join my FREE resource library! All you need is the password to get in, which you can get by filling out the form below!
Puff HTV Instructions
Using Puff HTV is similar to using a basic heat-transfer vinyl, just with more pressure.
Note: Puff HTV should only be pressed ONCE, so make sure if your design has more than one color that you trim your layers so they can all be pressed at the same time. If you press Puff HTV a second time, it will flatten and not be puffy.
Setting up the file in Cricut Design Space
Open Cricut Design Space and create a new file. Click Upload and upload the free SVG you downloaded earlier in this post. You can, of course, use any image you'd like!
Resize your image to fit your tee. For my own tee, I made my file 7.5″ across. But make sure to measure your own garment and size your file accordingly.
Then hit Make It in the upper right! Choose "On Mat" as your load type.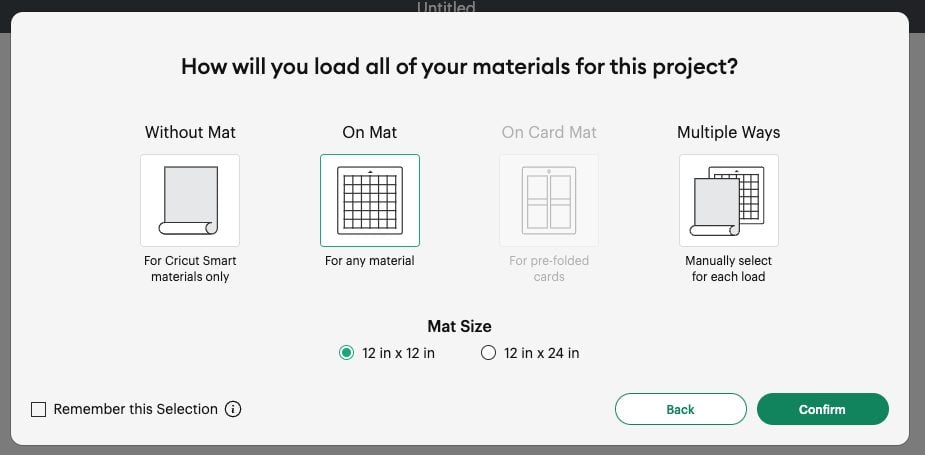 In the Prepare Screen, make sure to mirror your project so it will adhere to your garment facing the correct direction. Click Continue.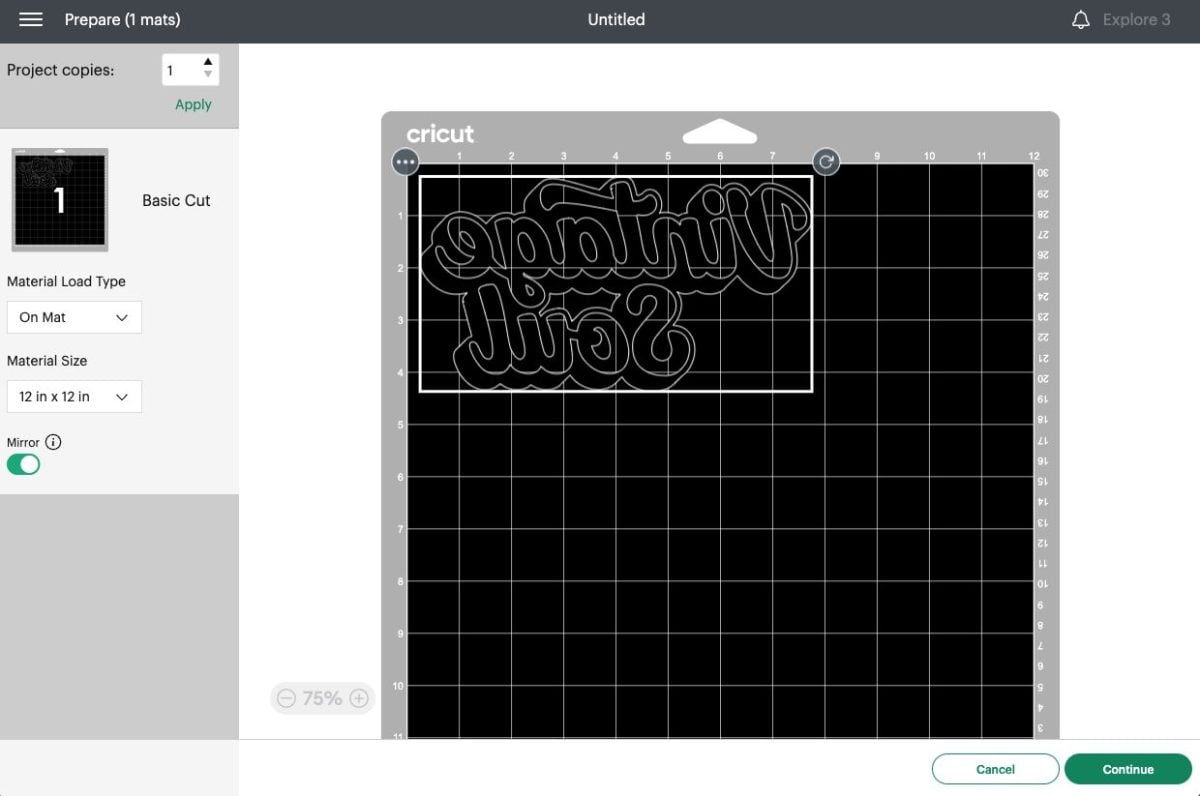 In the Make Screen, set your material to regular iron-on vinyl.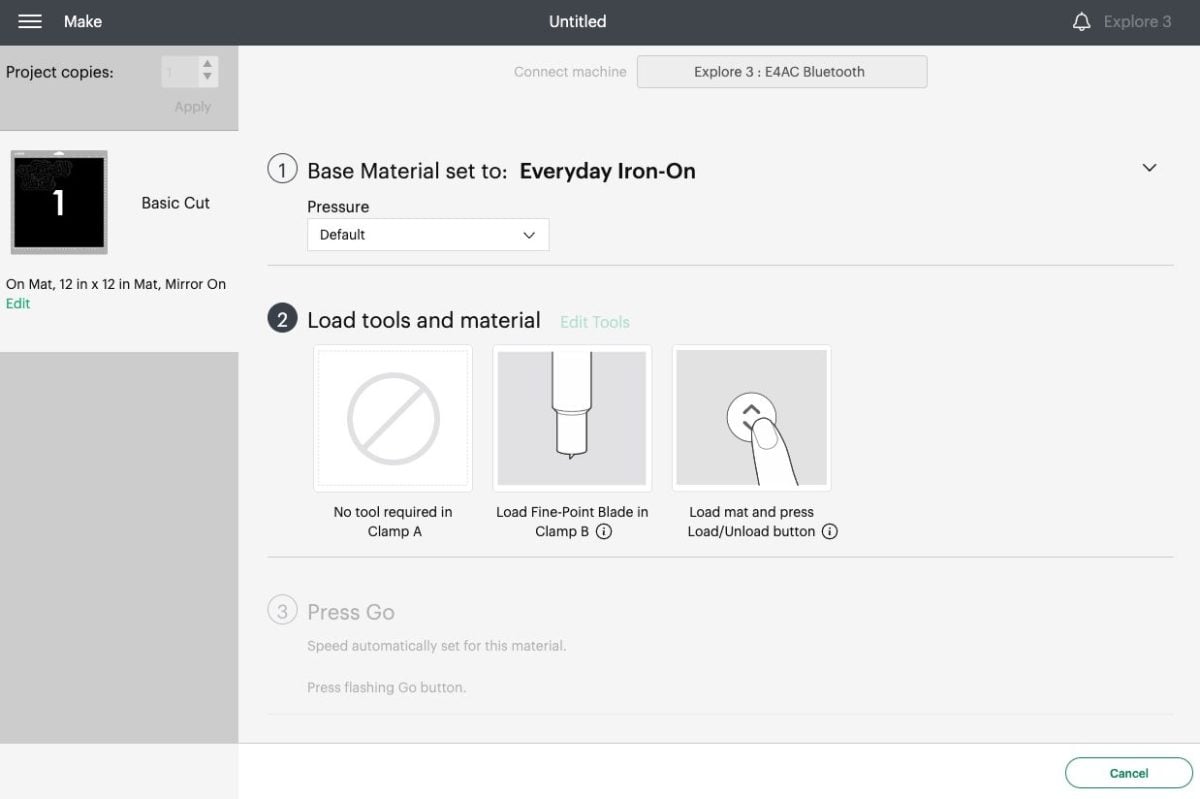 Cutting the Puff HTV
Place your puff HTV with the matte side down on the mat, with the shiny side facing up. This is backward from regular iron-on—so if you're used to putting the shiny side down on the mat, make sure you flip it for this project!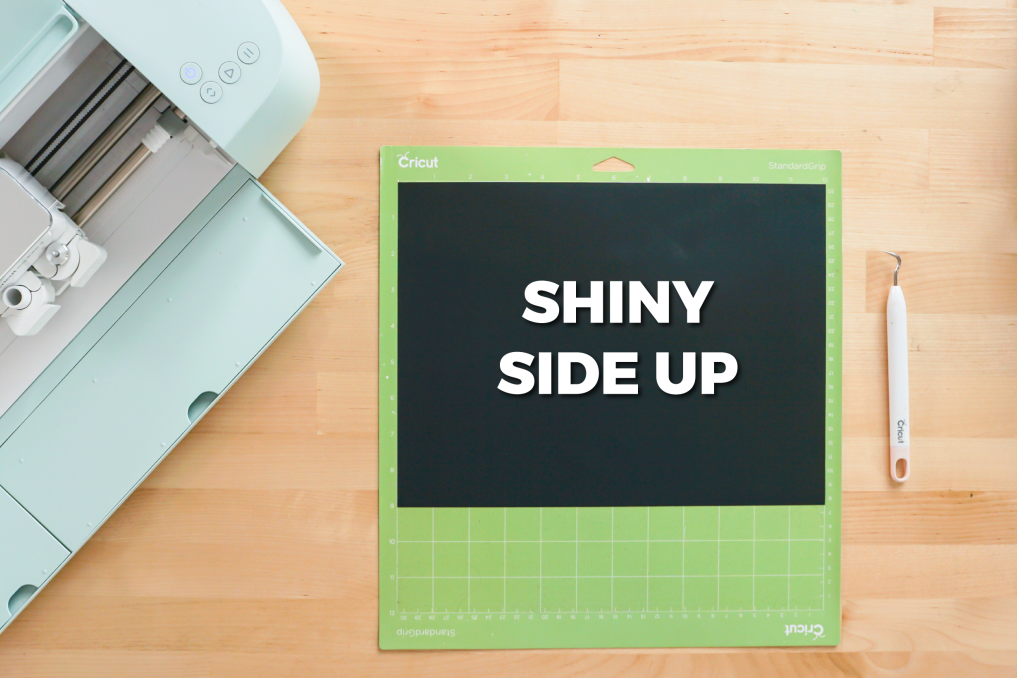 Use a brayer to adhere the puff vinyl to the mat, since the shinier side doesn't like to adhere as well as some other materials. If you need, you can tape down the edges, use a newer mat, or bump up to a purple StrongGrip mat.
Then insert your mat into your Cricut and press the blinking "go" button! Your Cricut will cut your Puff HTV.
Weeding Puff HTV
Weeding puff HTV is just like weeding any other sort of regular heat-transfer vinyl, but remember you are pulling up your excess material from the shiny side. Remove all of the negative material from your design. Need help? Check out my post Weeding Iron On Vinyl: Tips and Tricks for Making it Easy. Hold your weeded transfer up to the light to make sure you didn't miss any small pieces, like those inside the letters.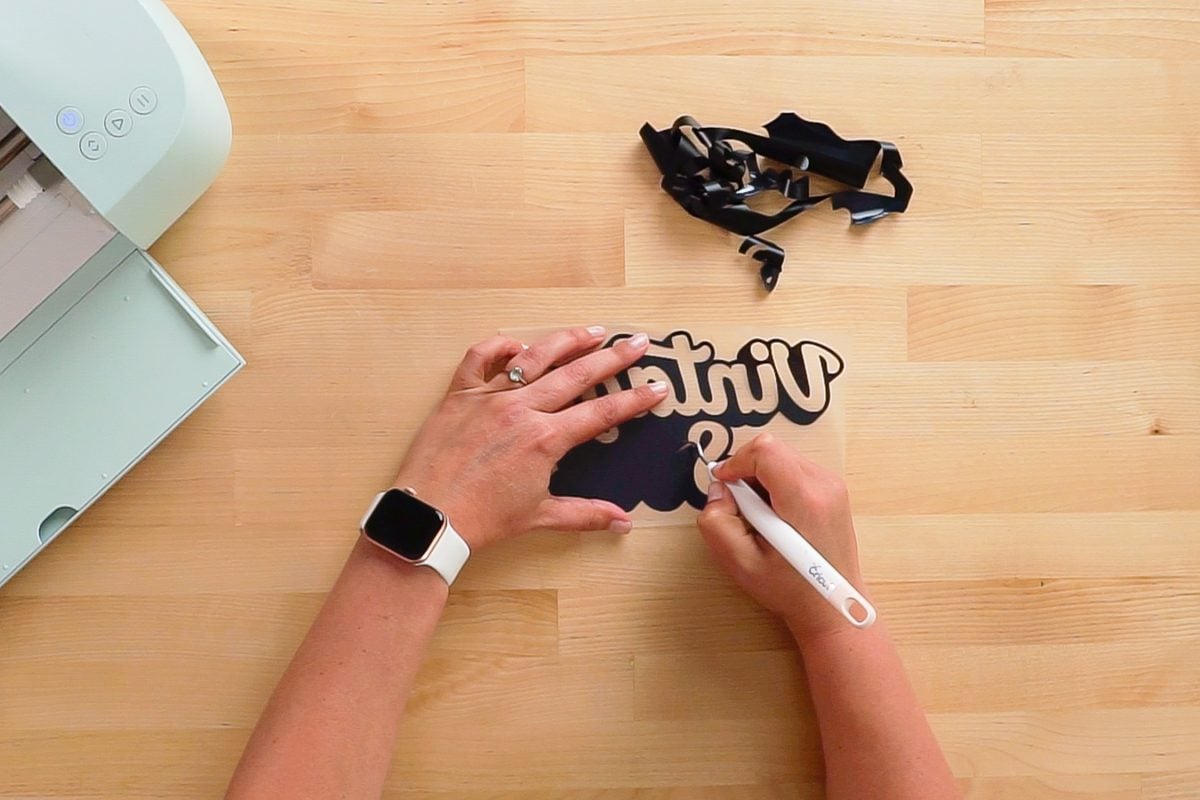 Adhering Puff HTV
The time, temperature, and press time for my particular puff HTV is:
280° F (notice this is lower than a lot of other HTV)
10 to 15 seconds
Firm pressure
I'm using my WalaPress for the heat application part of this project. An EasyPress might work but you need a lot of firm, even pressure. I would avoid using a household iron or a Cricut EasyPress mini for this project. You really want the large plate to cover your entire design. Set your press to the correct temperature and time.
Then preheat your tee for 15 seconds to remove any moisture and to prepare your pressing surface.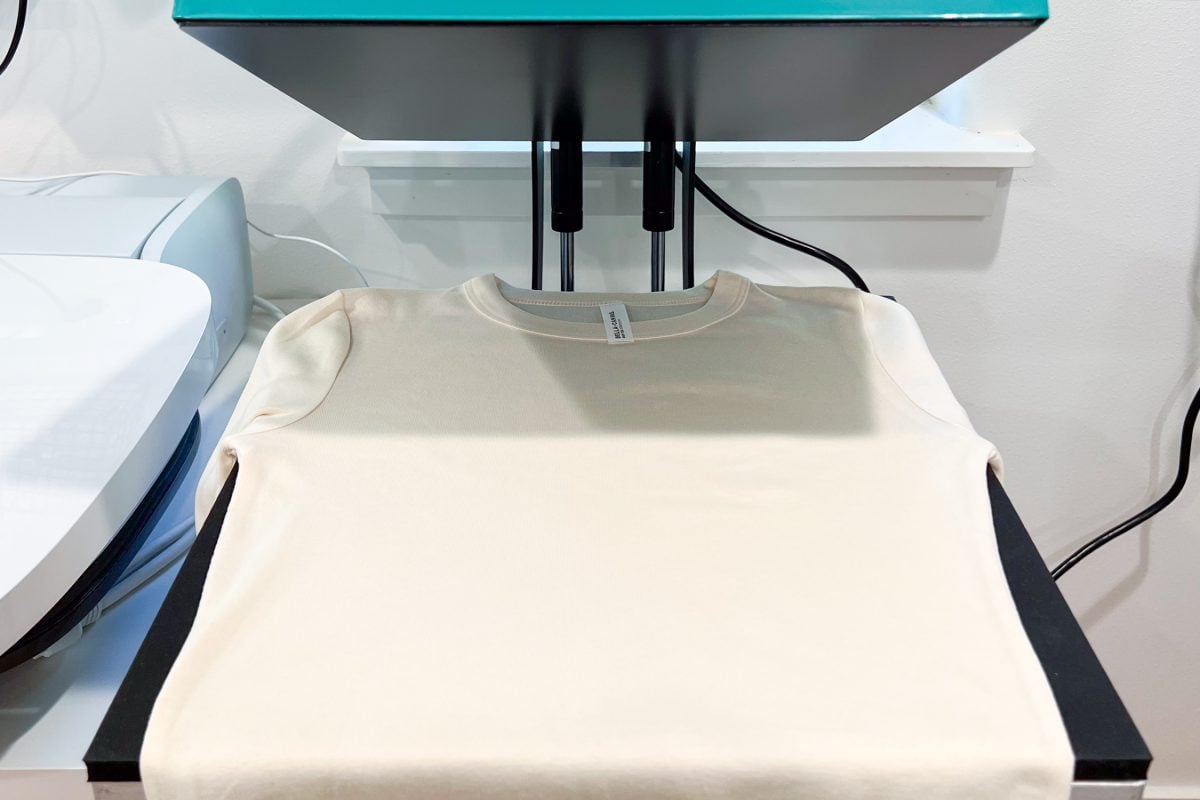 Then place your cut image onto your shirt, centering it.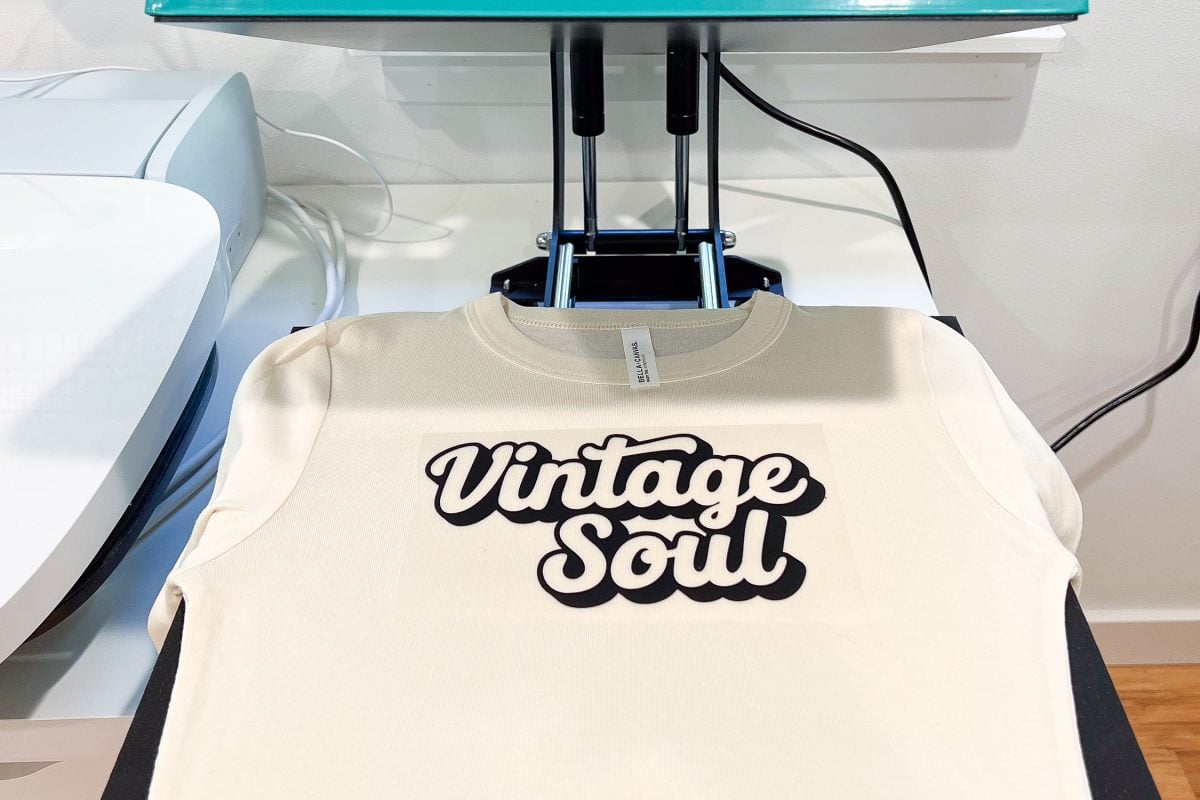 Then press your project!
This particular HTV is hot peel (well, warm peel—don't burn yourself!). Once you've pressed your project, peel off the carrier sheet while it's pretty hot. The HTV will already be puffy so removing the lining sheet should be pretty easy.
Look how puffy it is! It's so fun, especially on these cute baby tees!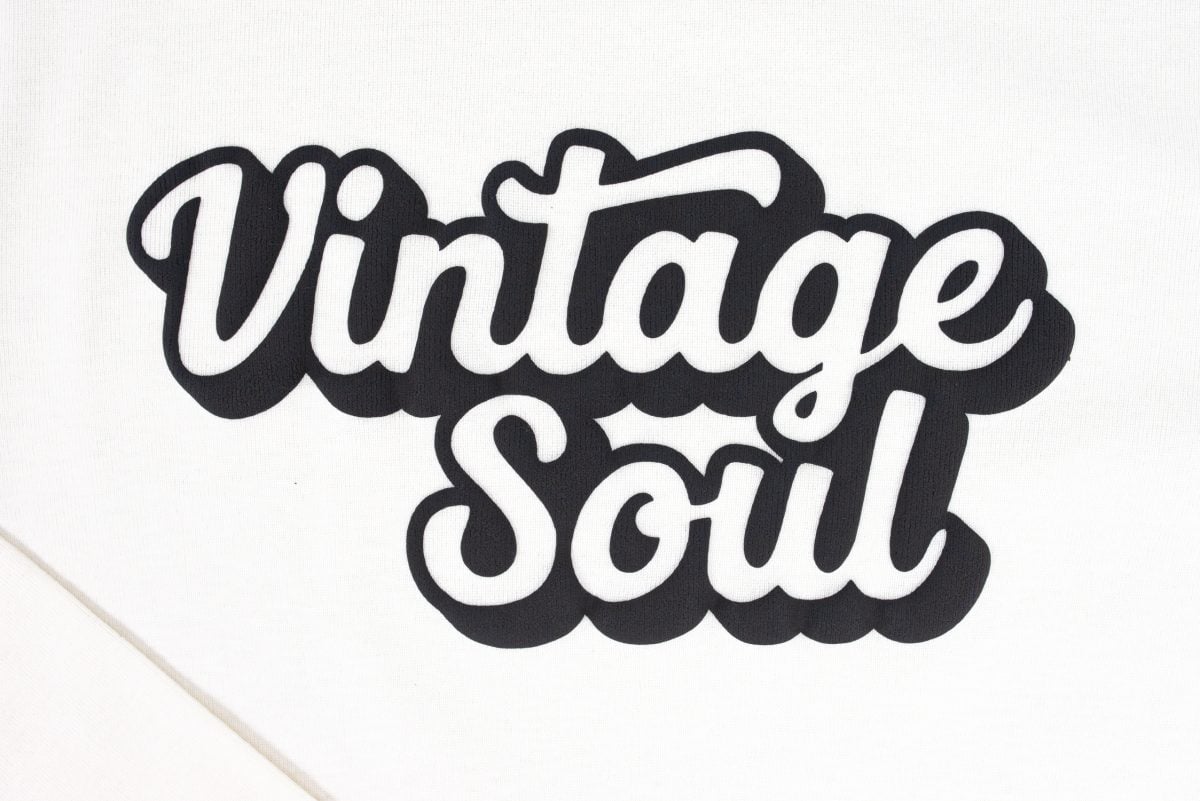 This is one of those materials I want to use on just about everything! Head to BELLA+CANVAS and grab one of these baby tees to make your own puff HTV project!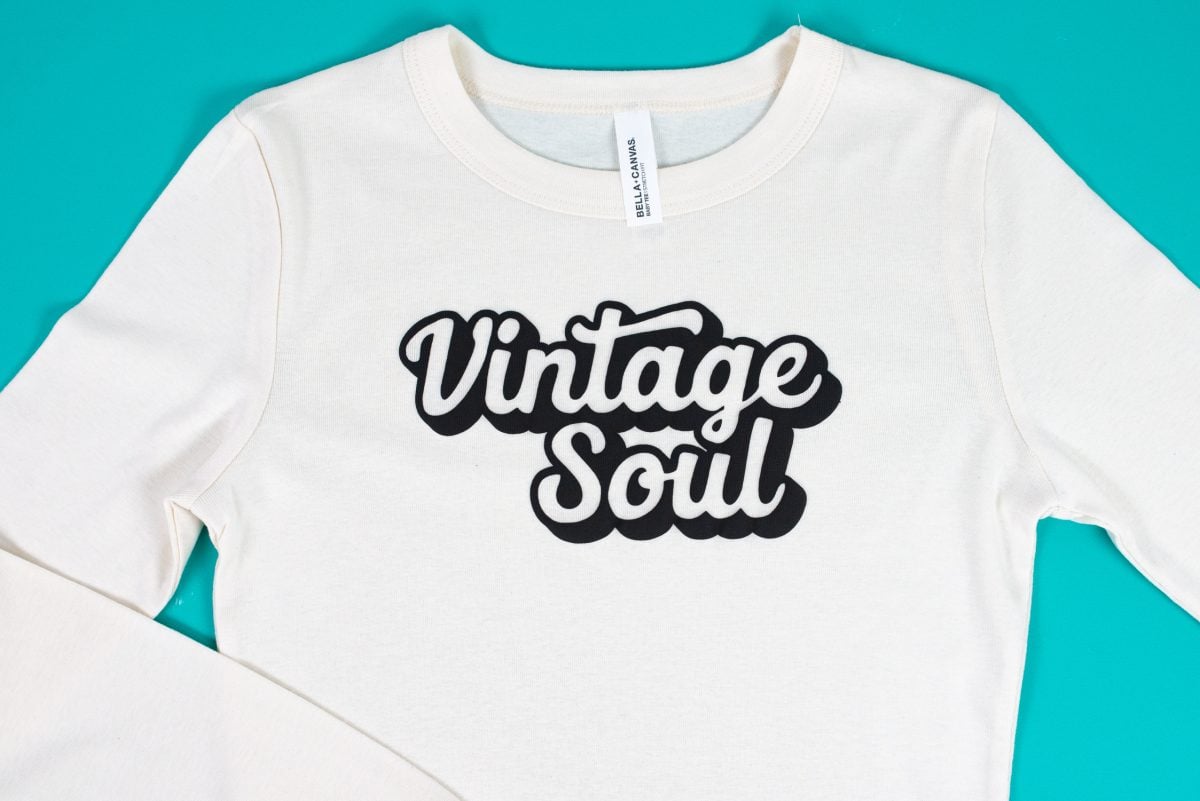 Frequently Asked Questions about Puff HTV
Can I Layer Puff HTV?
You can put puff HTV on top of other types of HTV, but it should be the top layer. Don't put anything on top of it.
How do I Care for Puff HTV?
Hand wash, or wash your shirt inside out with mild detergent. Line dry or dry on low in the dryer.
Which Side Goes Down on the Mat?
Puff HTV seems a bit backward from other HTV. The color side goes down on the mat, while the shinier side goes up.