Do you make and sell sublimated products? These printable sublimation care tags are a simple way to show customers how to care for their items!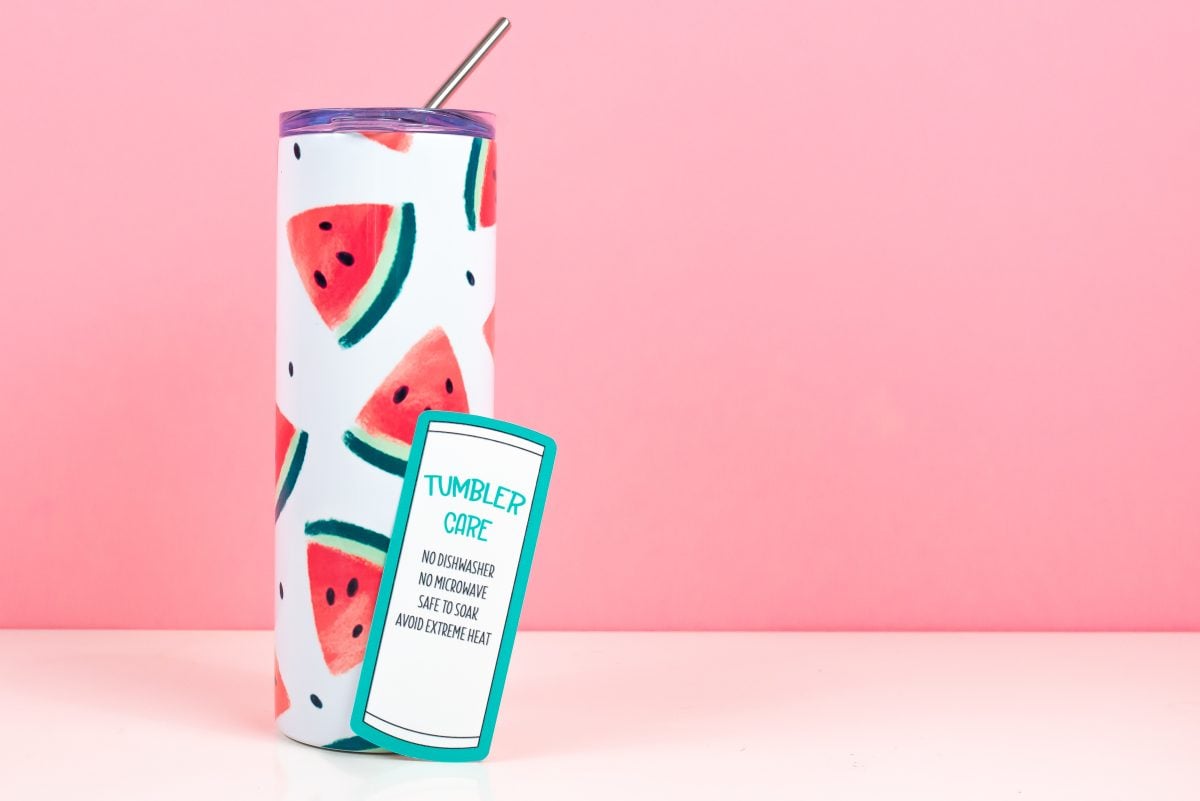 Have you started selling your sublimated products? If so, you'll want to be sure your customers know exactly how to take care of the items you created!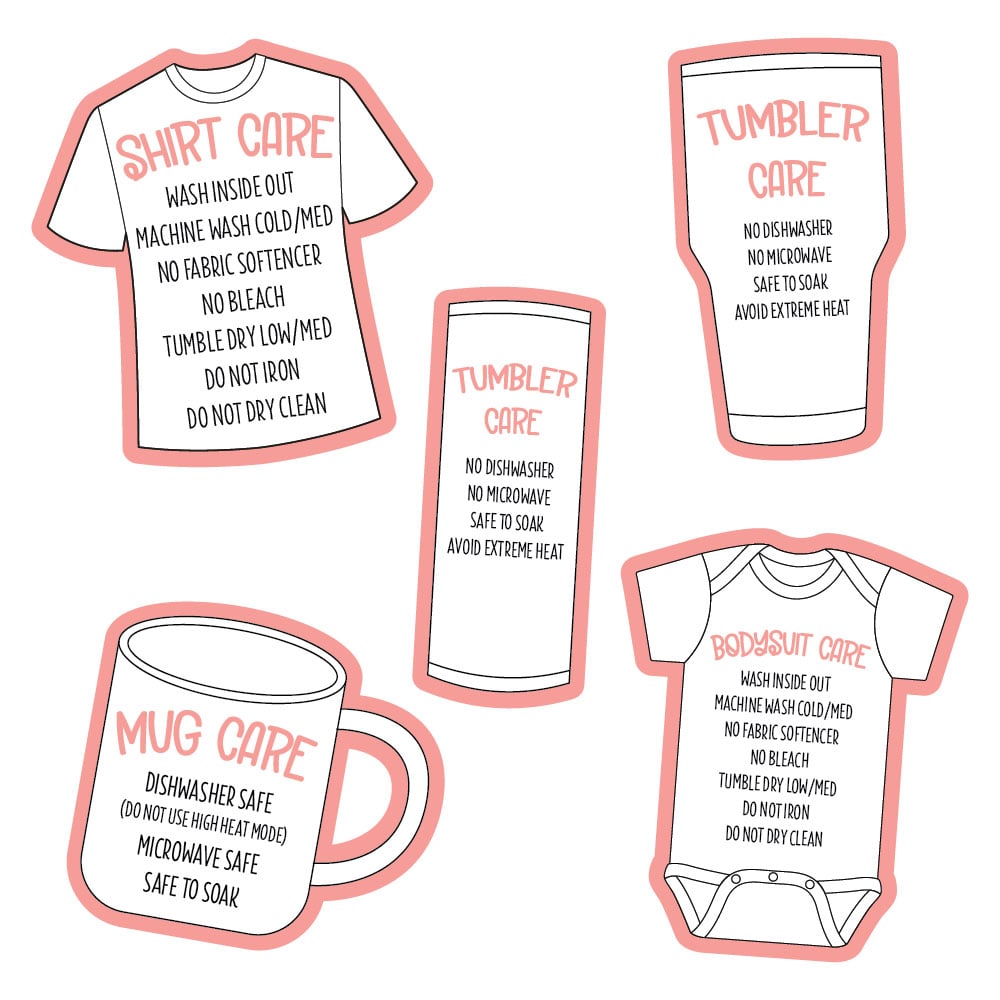 I created these Sublimation Care Tags to make it easy for you to include care instructions with every order. They're formatted to use with both Cricut's Print then Cut feature or to cut out by hand with scissors. Whichever way you prefer!
These printable tags come in three colors—pink, teal, and navy. Each shape is broken out on its own sheet and sheets contains 4 – 6 tags, depending on shape.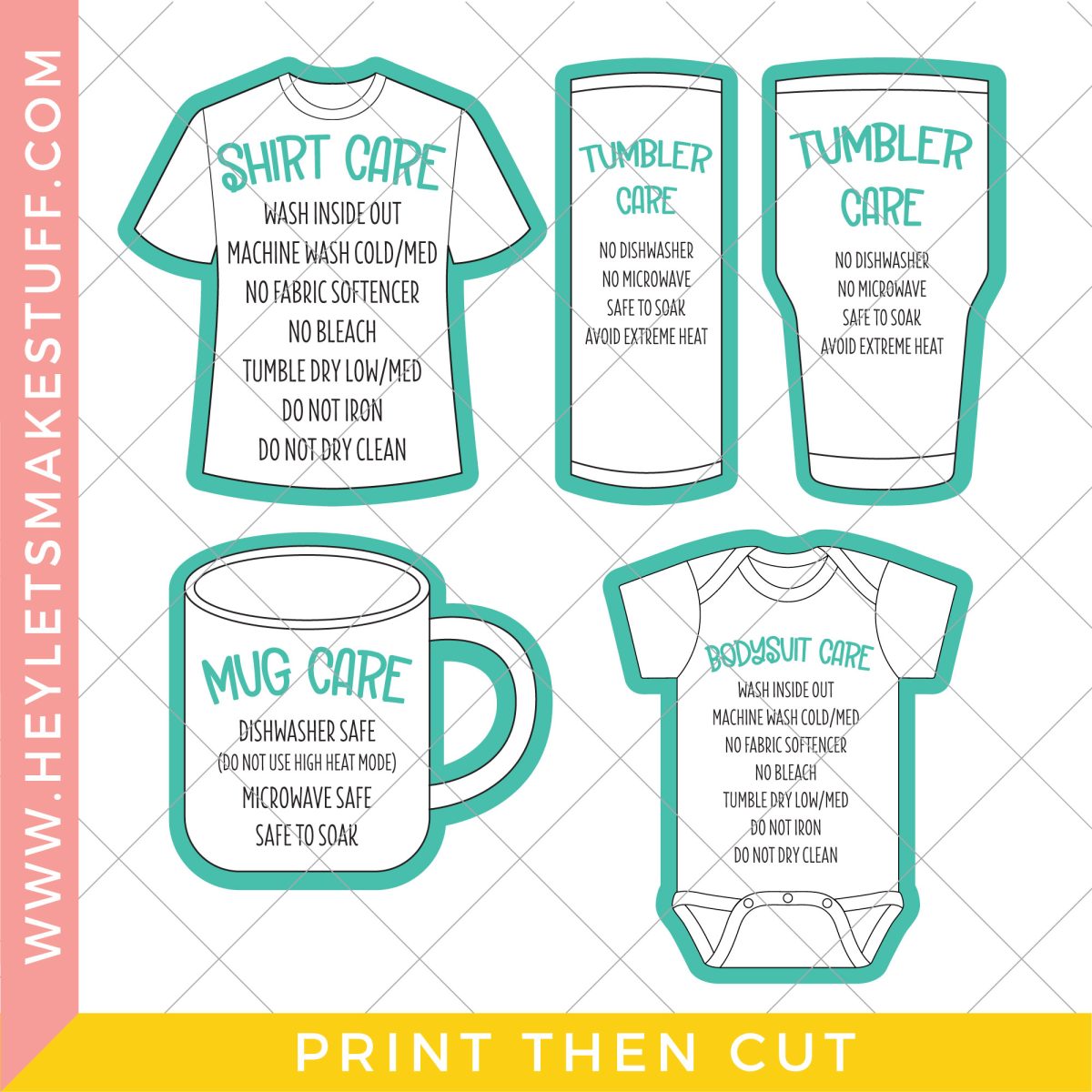 Have you ever sold an item only to have the customer reach back out and tell you the item was ruined? Often, it's because the customer didn't take care of the item properly.
A lot of times, the customer didn't know!
For some people it's second nature to run the dishwasher on high-heat or sanitize mode. However, you can't do that with sublimated coffee mugs! You CAN run them through the dishwasher on a normal cycle, though. These sublimation care tags help avoid any future confusion by giving your customer washing and drying instructions, as well as other tips and tricks for keeping their sublimated item looking new.
As a small business owner, you know how precious both time and materials are. Save your time, and ensure sublimation blanks and ink don't go wasted with these care tags. Simply print and attach to your tumbler, mug, or apparel!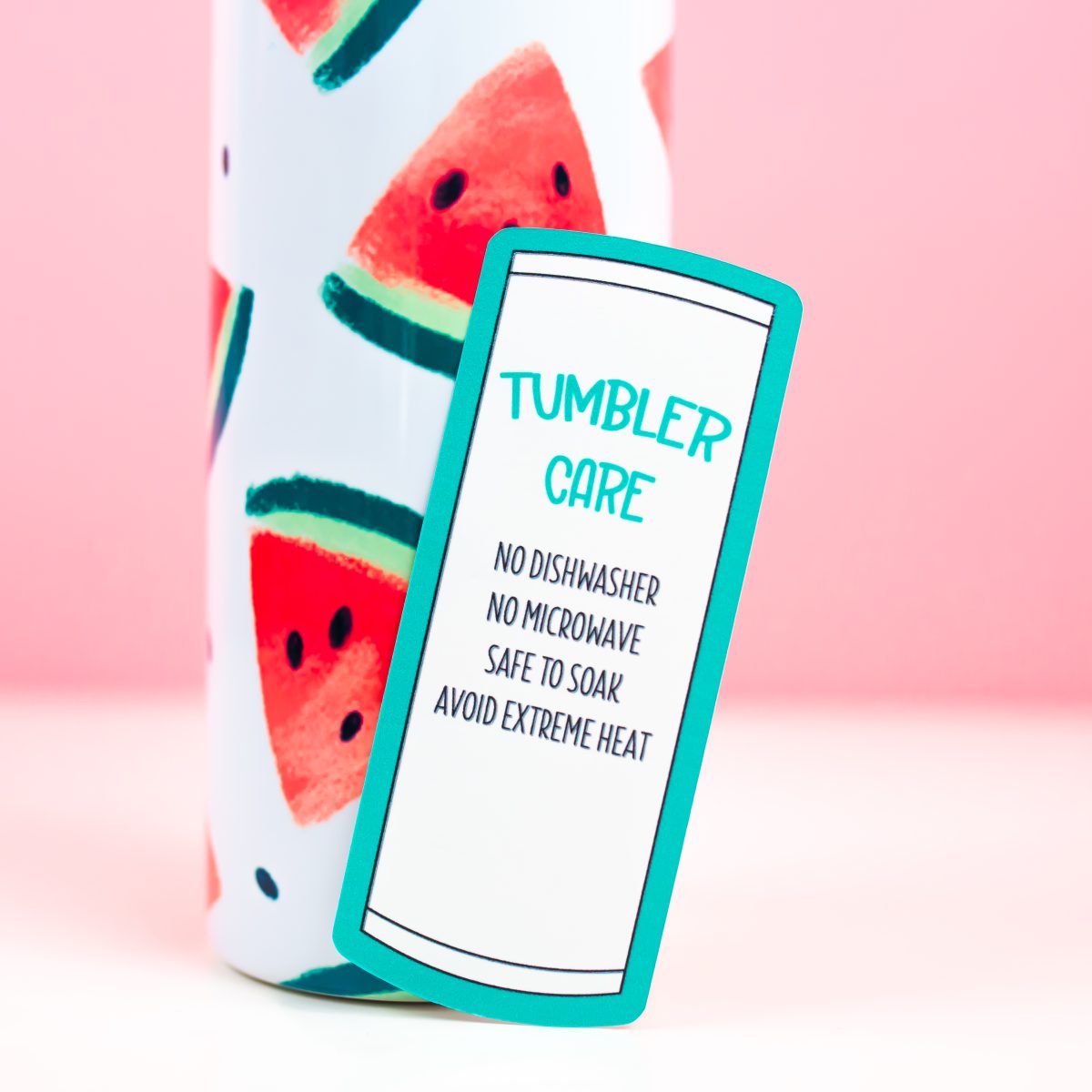 Note that these tags are specifically for sublimation. I am working on care tags for Cricut and Silhouette projects—those are coming soon!
Get the Printable Sublimation Care Tags
If you're new to or looking to start your own sublimation crafting business, I have a few resources. While a Cricut business can differ in many ways, organization and effective spaces are pretty universal. Read more about my tips on How to Set Up Your Craft Space for a Cricut Business. This really can apply to any business!
I also share Where to Find Cheap and Free Sublimation Files (and what to avoid!) and Sublimation Blanks.
If you're looking for more in-depth business info, I created an ebook called How to Make Money with Your Sublimation Crafting Business. This can be a helpful resources regardless of where you are on your sublimation crafting journey!