Are your kids stuck inside? Here's a fun printable "around the house" indoor scavenger hunt! This open-ended scavenger hunt can be used over and over again to entertain young kids.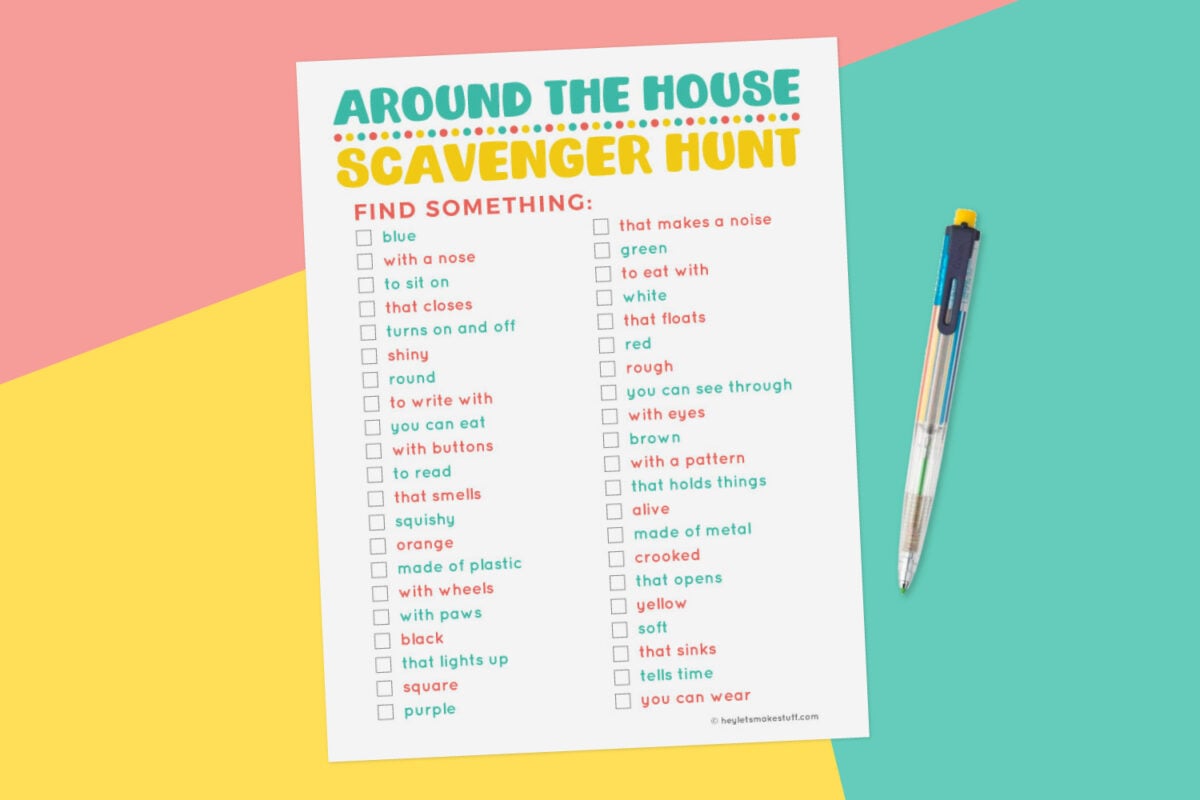 So, it's life in the Coronadome over here as COVID-19 sweeps through the country. It's been such a strange time—having to distance ourselves from people we love to keep everyone safe. I'm sure you're feeling the same way!
As we all get used to our new normal of having our kids home, like, all the time, I've been thinking about ways to help you make the most of each day! My best tip is to get outside if at all possible—your yard isn't canceled! We've spent a lot of time playing with sidewalk chalk, swinging on our saucer swing, and digging in the sandbox.
We also broke out my Backyard Scavenger Hunt—it's been a popular post this last week! BUT…the rain is coming (waahh!!) so I decided to whip up an indoor scavenger hunt for those of us stuck inside because of weather or other circumstances.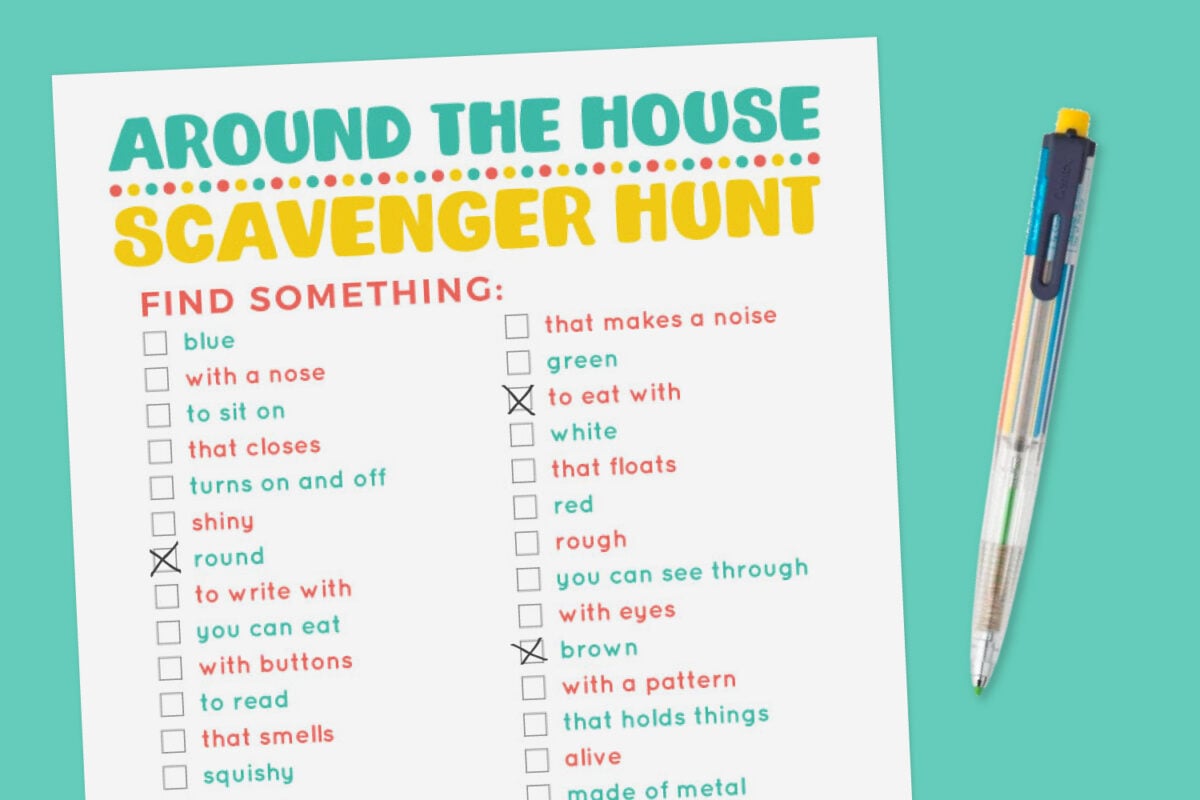 This is a free printable and I've designed it to be more open-ended. You can do this scavenger hunt more than once—there are lots of things that are blue, or shiny, or that open and close! This is perfect for kiddos in the 4-6 range, and is also a fun activity for older siblings to do with their younger brothers and sisters.
While you can have your child bring each item to you, I have found it easier just for them to yell out what they've found so I can cross it off—"MOMMY! THE FRIDGE OPENS!" or "MOMMY! MY STUFFED ELEPHANT HAS EYES!"

My boys are four. Everything is always in all caps.
Download the Free Indoor Scavenger Hunt under PRINTABLES P70
This file can be found in my Free Craft Resource Library. The file number is: P70.
Want access to this free file? Join my FREE resource library! All you need is the password to get in, which you can get by filling out the form below!
Get the Scavenger Hunt Bundle
Get this indoor scavenger hunt plus eight others in my shop!
Copy Paper for Printing!