Keep your kids moving when they're stuck inside with this simple roll the exercise dice game! This game requires minimal materials so it's easy for everyone to get some exercise!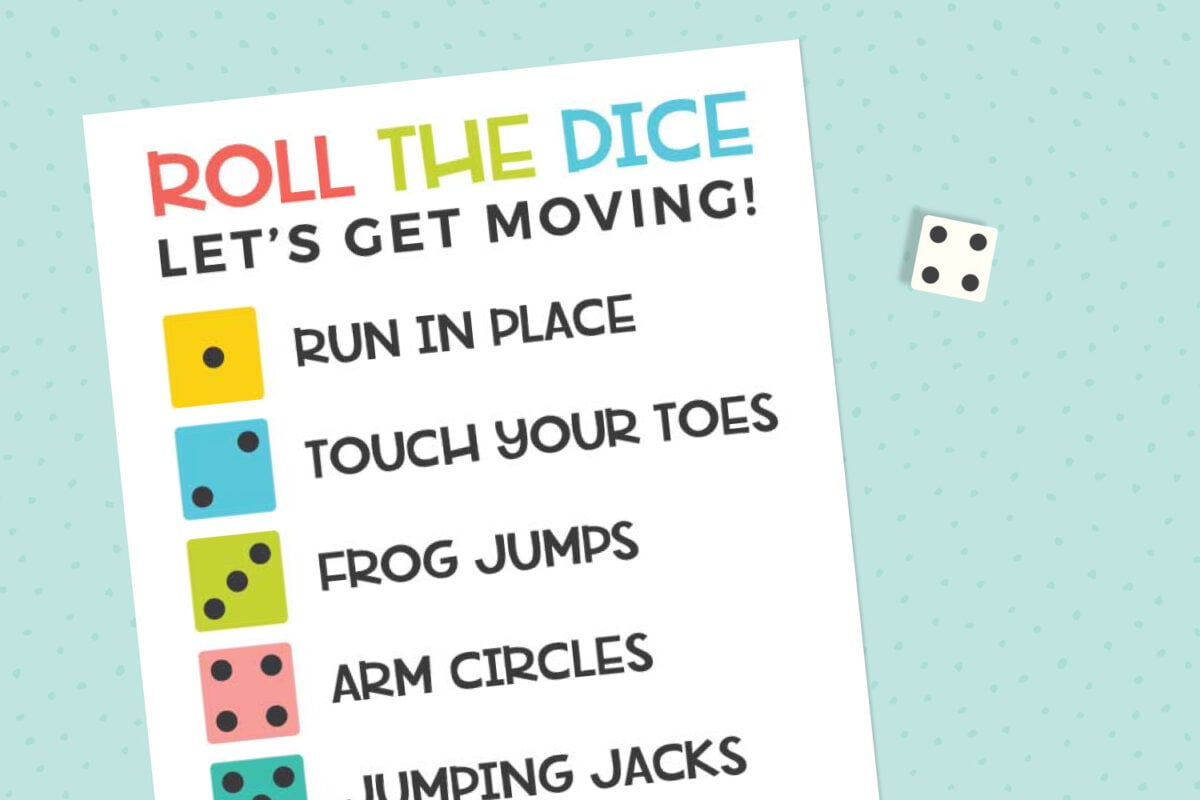 Stuck indoors with your kids? Get everyone the exercise they need with this free printable dice movement game!
Being stuck indoors with kids can be so hard! Whether it's due to inclement weather conditions, illness, a global pandemic (oh hi, coronavirus), or something else, not being able to get out of the house to go to regular activities like sports or the park can be really tough on parents and kids.
Get your kids (and you) moving with this fun dice movement game. It will help break up your day and give the whole family the bit of movement they need.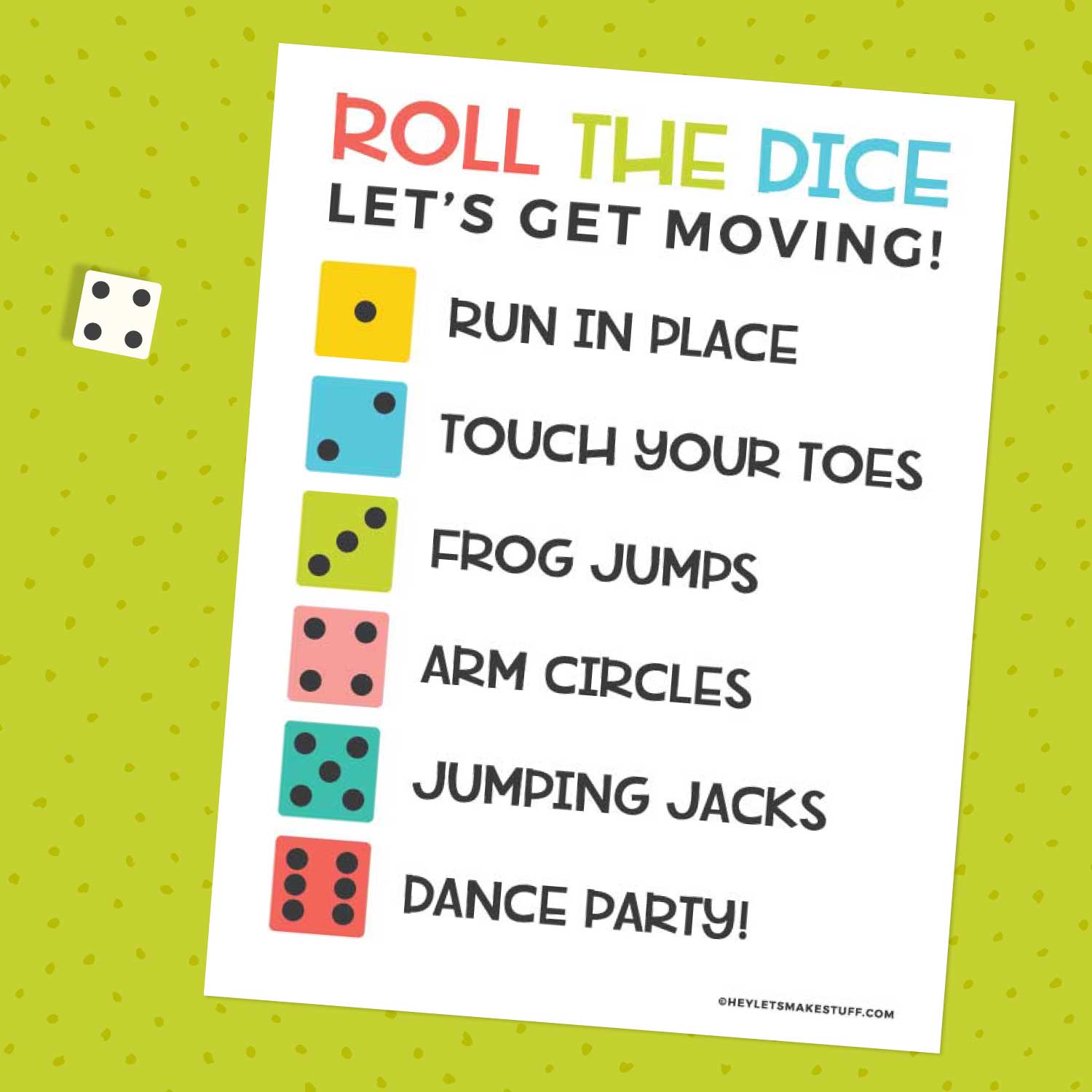 This exercise game for kids is pretty open ended so you can adapt it to your kid's ages and needs and change up the number of movements or length of time as you go. My favorite is the dance party—we throw on Justin Timberlake's Can't Stop the Feeling and just let loose. It is a FANTASTIC stress reliever.
Supplies Needed for the Roll the Dice Game
This game is so simple and best of all, you hardly need any supplies! You'll likely already have these on hand:
Download the Free Roll the Dice Game under PRINTABLES P71
This file can be found in my Free Craft Resource Library. The file number is: P71.
Want access to this free file? Join my FREE resource library! All you need is the password to get in, which you can get by filling out the form below!
How to Play the Roll the Dice Exercise Game for Kids
Download the free printable below and print it out.
Grab a die and start rolling. You can take turns with all the family members playing.
Do the corresponding activity to the number you roll. For example, if you roll a two everyone has to touch their toes.
You can also set a corresponding number to each item so the game lasts longer and everyone gets more movement in. Maybe you do 10 times for each roll or switch up the amounts based on the activity or the age of your kids.
Find what works best for your kids and make it a fun exercise game you can all play!
Have fun moving your bodies indoors and keeping everyone healthy!