This printable back yard scavenger hunt is a great way to entertain kids of all ages! This list of items can be found in almost any yard or park—kids LOVE checking off this list!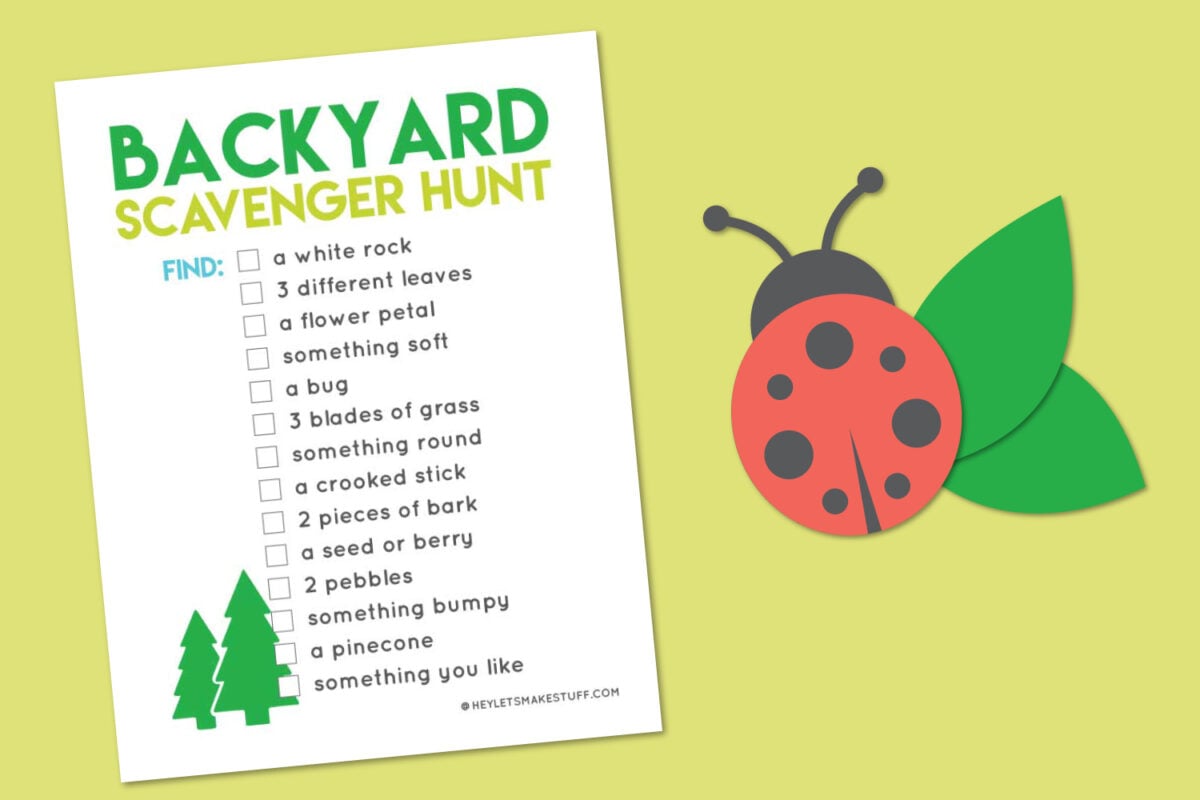 When we threw the boys their camping birthday party earlier this summer, I wanted a way to keep the older kids (well, older than two) entertained. At the last minute, I threw together this fun backyard scavenger hunt, thinking that maybe one or two kids would participate. I printed out this list, glued it to a small paper bag, and let the kids have at it.
I had NO idea how popular it would be! The kids just loved it and I was in awe of how creative they were when finding their items—I swear, I didn't even realize that half the things they found even existed in our yard!
I even had a handful of toy binoculars for the kids to use on their hunt, which turned out to be a total hit. We had a bunch of tiny Lewises and Clarks on our hands!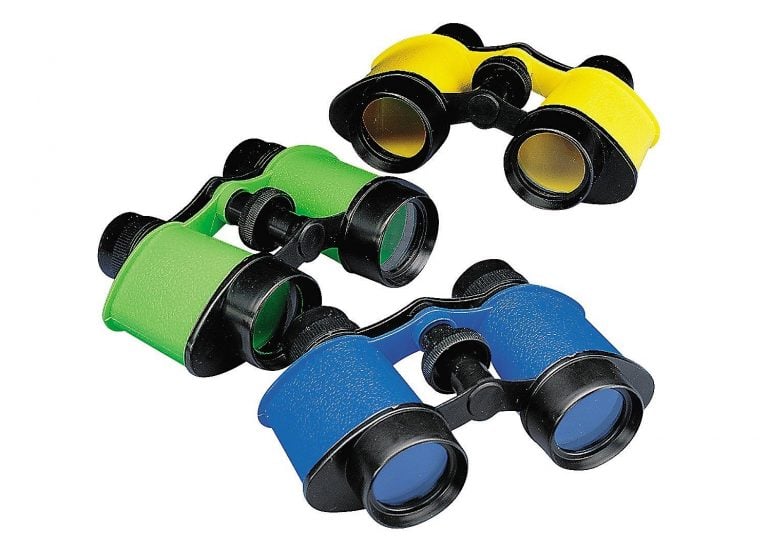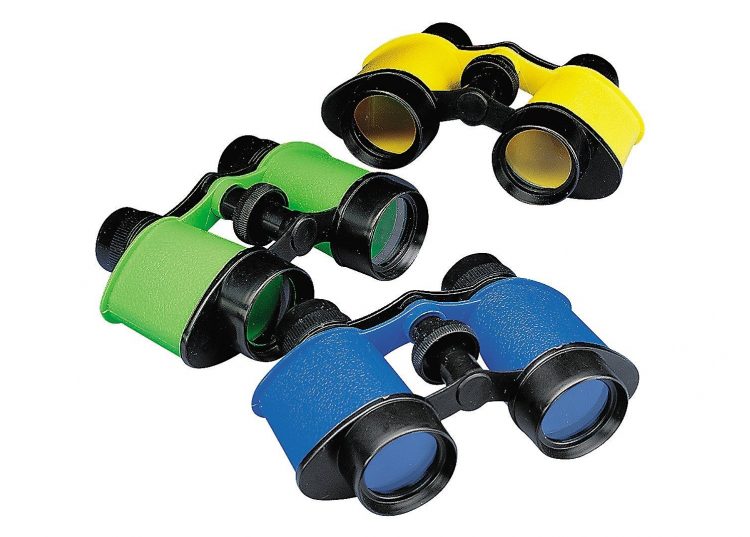 For prizes we had a bucket of little toys, including pullback racers, kazoos (sorry other parents!), slime, and lip balm. But we found most of the kids really just wanted to keep the binoculars—thankfully I had enough for each family to take home a pair. Also check out my post on Party Favors Parents Won't Hate.
This scavenger hunt doesn't have to be for a party either—it's perfect for just getting your kids outside on any old day!
Download the Free Back Yard Scavenger Hunt File under PRINTABLES P78
This file can be found in my Free Craft Resource Library. The file number is: P78.
Want access to this free file? Join my FREE resource library! All you need is the password to get in, which you can get by filling out the form below!
Grab the Big Scavenger Hunt Bundle!
Get this scavenger hunt plus eight others for just $4 in my shop!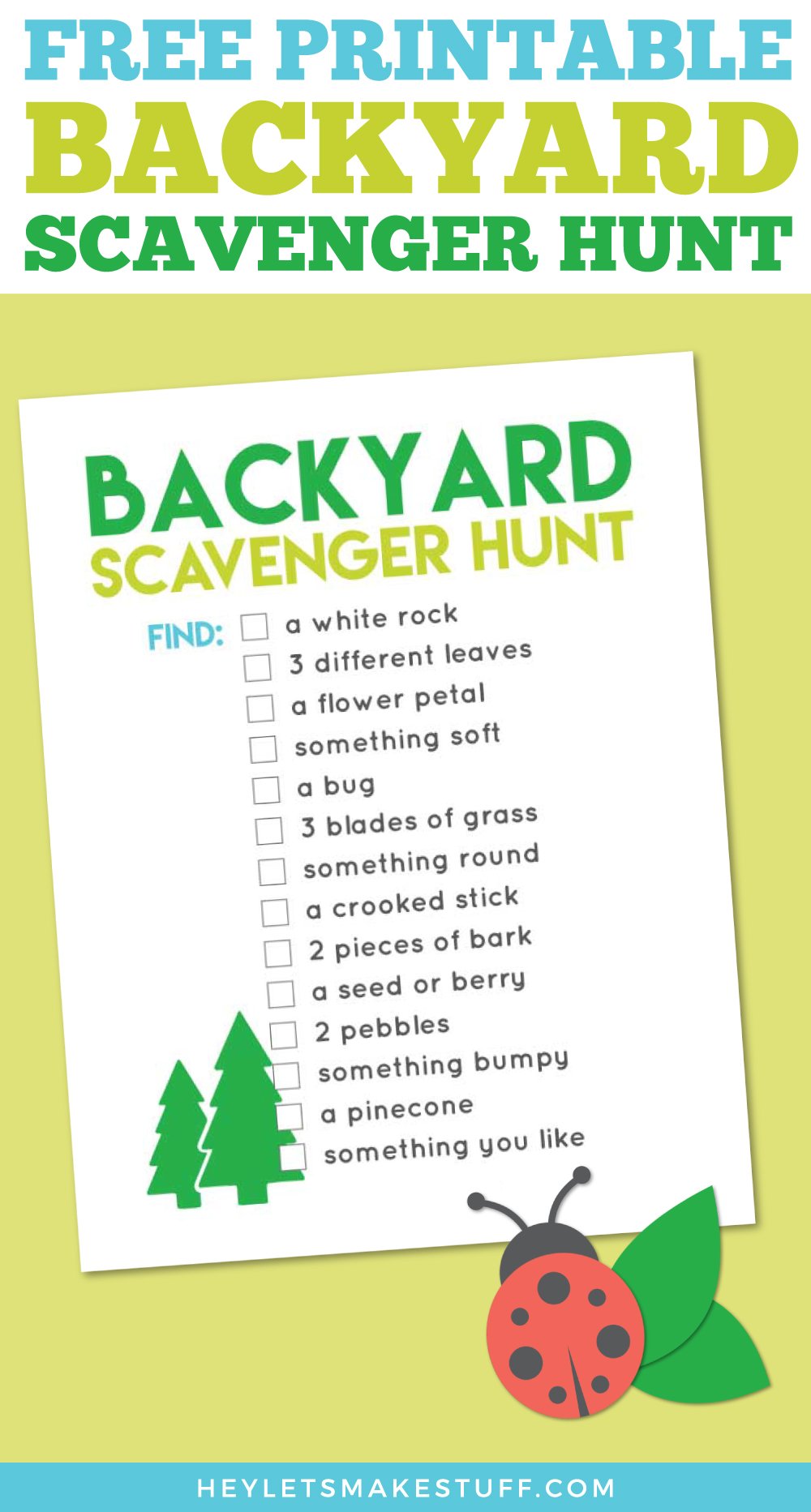 Camping Party Ideas