Are you sporting that baby bump? Or know someone who is? Announce it and wear it proud with the four files in this adorably sweet pregnancy SVG file bundle.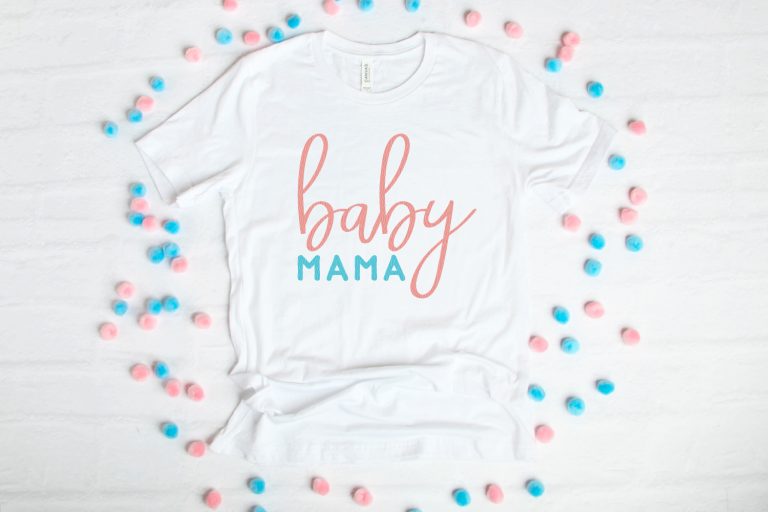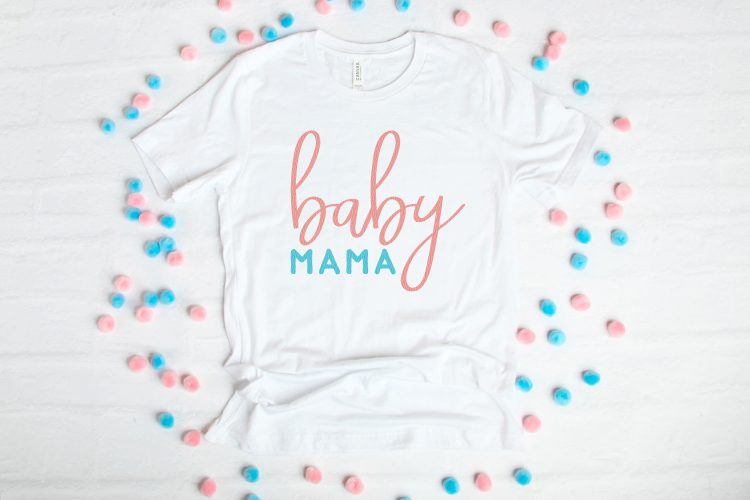 Want to save this post to reference in the future? Enter your email below and we'll send it right to your inbox!
Every season is baby season! I love seeing my friends excitedly await the arrival of the tiny little humans that will soon take over their lives. My "babies" are almost four (what is happening?) and I can hardly handle it. They are growing, learning, and becoming their own people. I'm just starting to miss the adorable baby stage. A little. Sure, they didn't sleep at night…but they also didn't try and negotiate everything, so there's that.
If you're a mama to be, wear your bump with honor! You're growing a person and that takes hard work. This Pregnancy SVG bundle has four cheeky quotes to announce what's really going on. You don't want people think you ate one too many tacos, though growing another human is definitely a reason to eat too many tacos!
If you're not expecting but maybe hosting a baby shower or just looking for cute gift ideas for an expectant friend, these files are perfect for t-shirts, party decor, tote bags, water tumblers, and much more.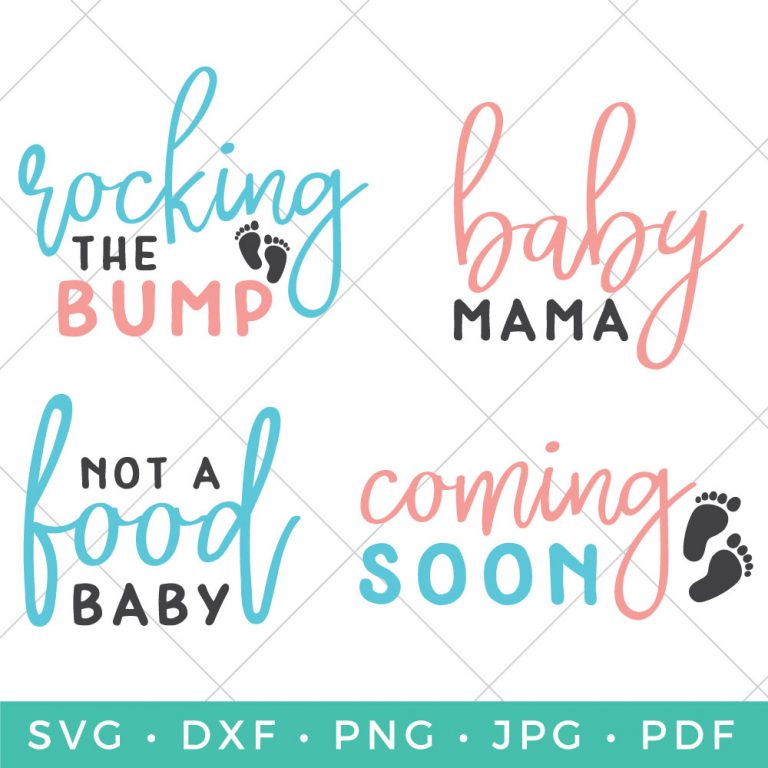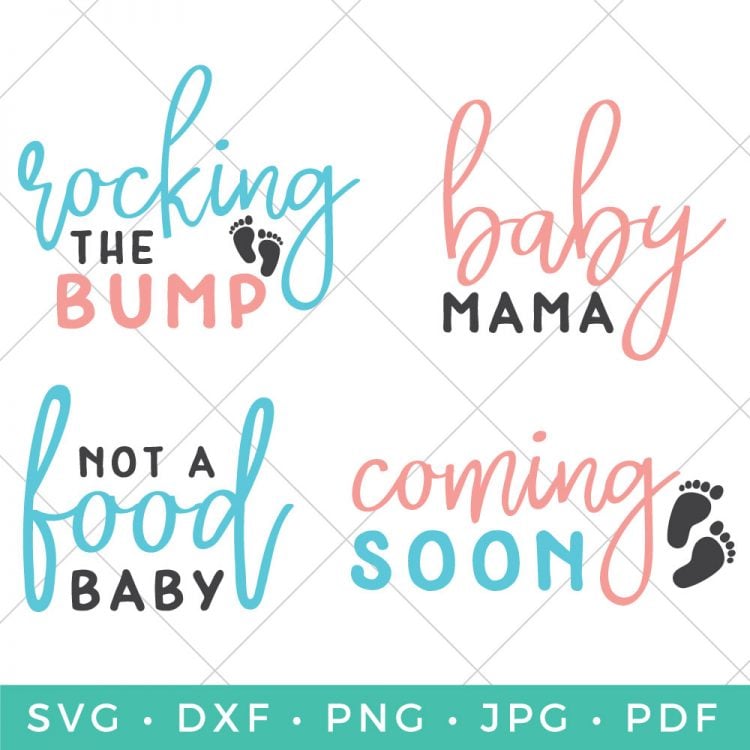 Download the Pregnancy SVG Bundle Here
This file was free until 4/19/19. Now you can get it in our shop! If you want to be notified of flash freebies, join our mailing list!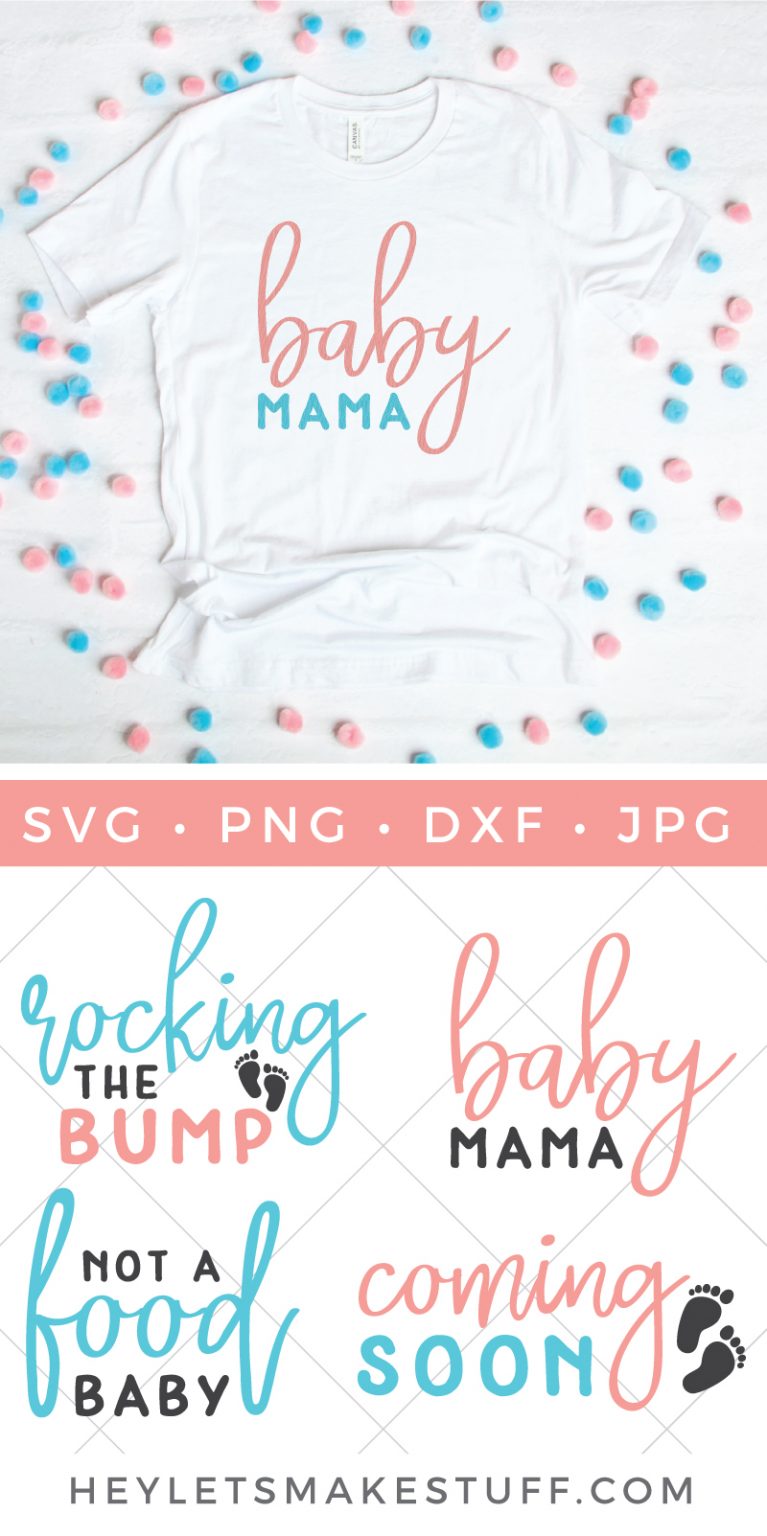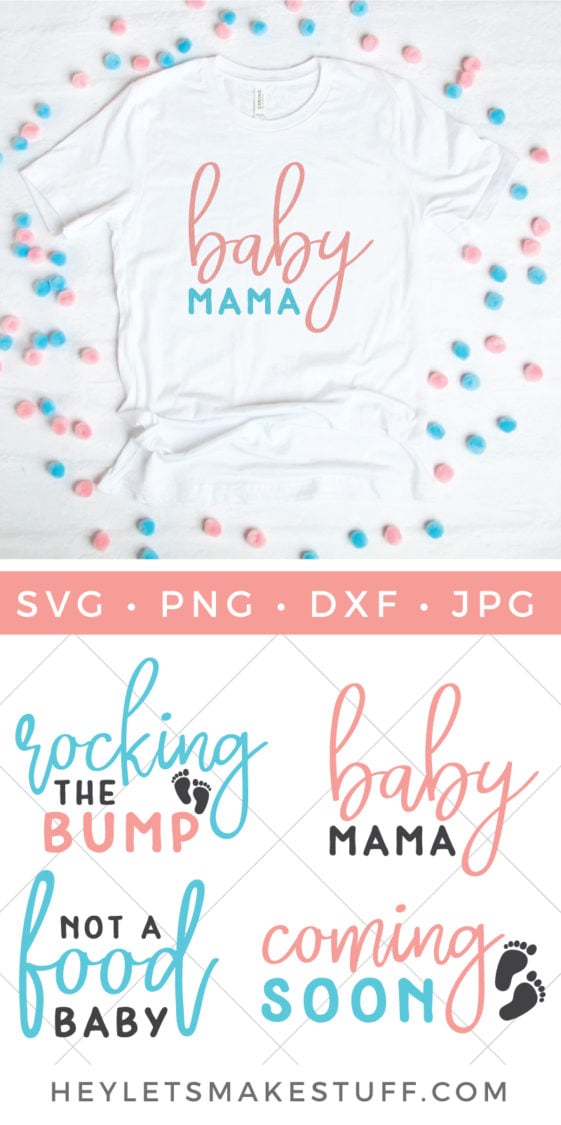 Also grab my funny free "I've waited nine months for this!" for when you can finally enjoy a glass of wine after baby is here!