Celebrate spring with all things flowers! This fun, trendy and colorful collection of Flower SVGs and Cut Files will inspire all your spring crafts!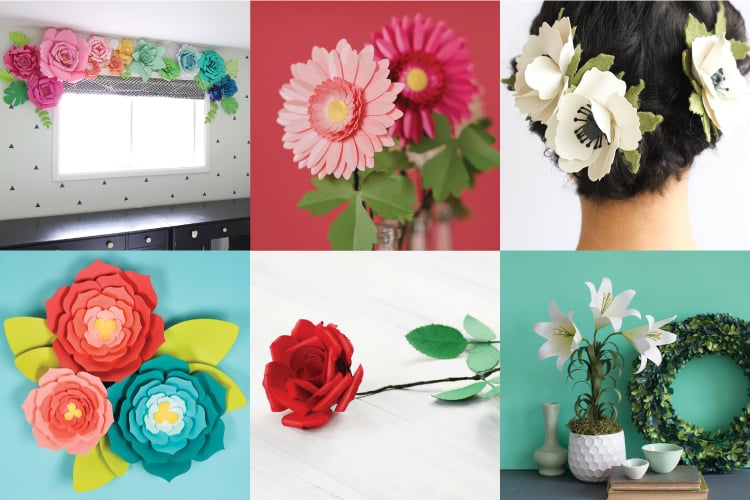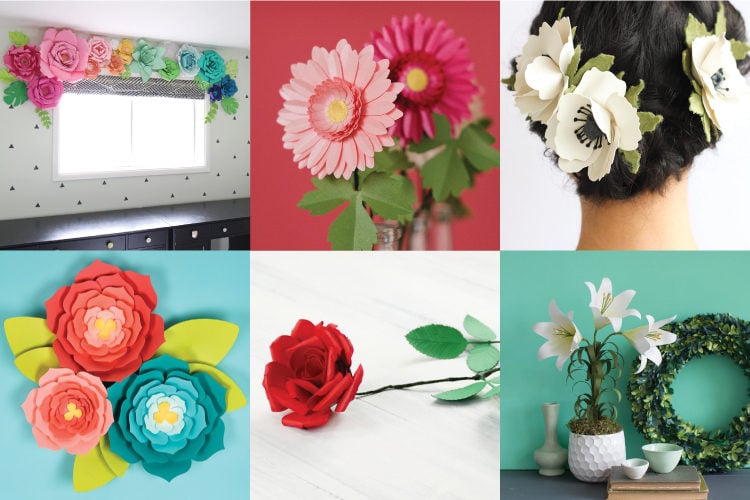 It's spring time, yo! I can't even tell you how excited I am to see the sun shining. Before kids, I loved the rain. Since kids? I'm more than ready to kiss the rain, cold, and gray skies goodbye and say hello to warm weather, longer days and, more than anything else, some outside family play time. My house and my patience are really not designed for two cooped up kiddos!
What better way to welcome the new season than with flowers!? OK, so maybe not the real, bloomy, pollen-y kind. Thankfully, this crafty collection of Flower SVGs and cut files won't make your eyes water and nose run. Whether you have a wedding to plan, a baby or bridal shower that can use some spring decorations, or you just love all things flowers, you will find something toto love in this awesome collection. Even better? You can't kill these flowers—you and your black thumb can get ready to get crafty.
Flower SVGs and Cut Files
Please click through and pin from original sources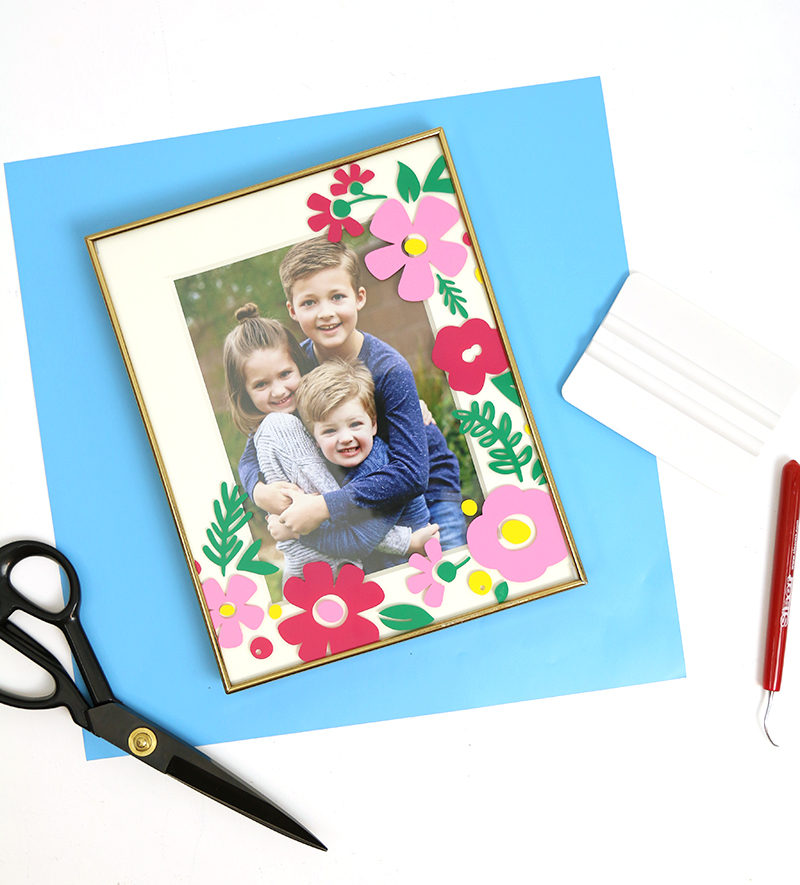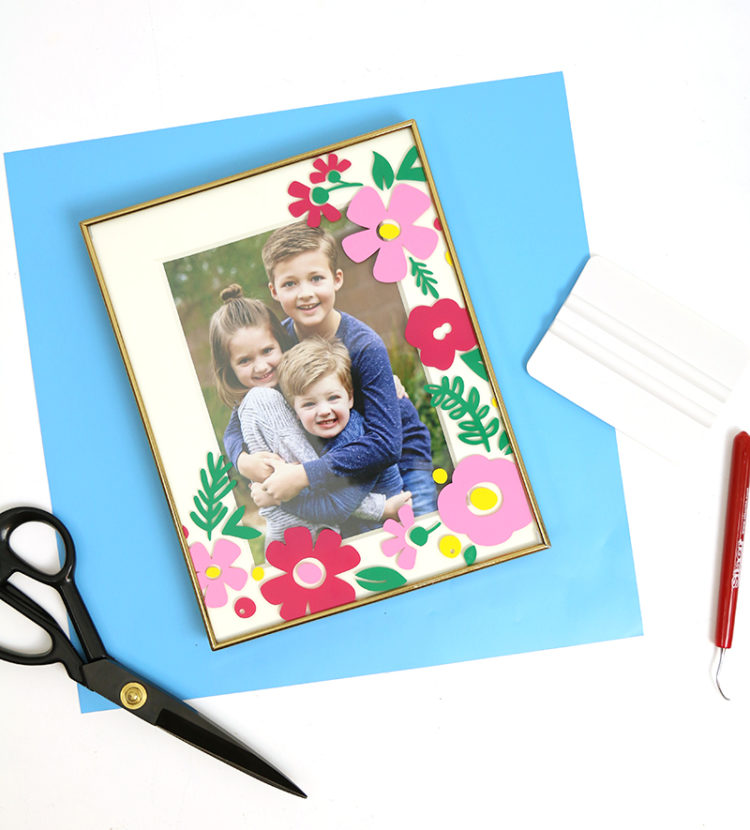 The beautiful floral vinyl decals from persialou.com will add the look of spring to picture frames, mugs and much much more.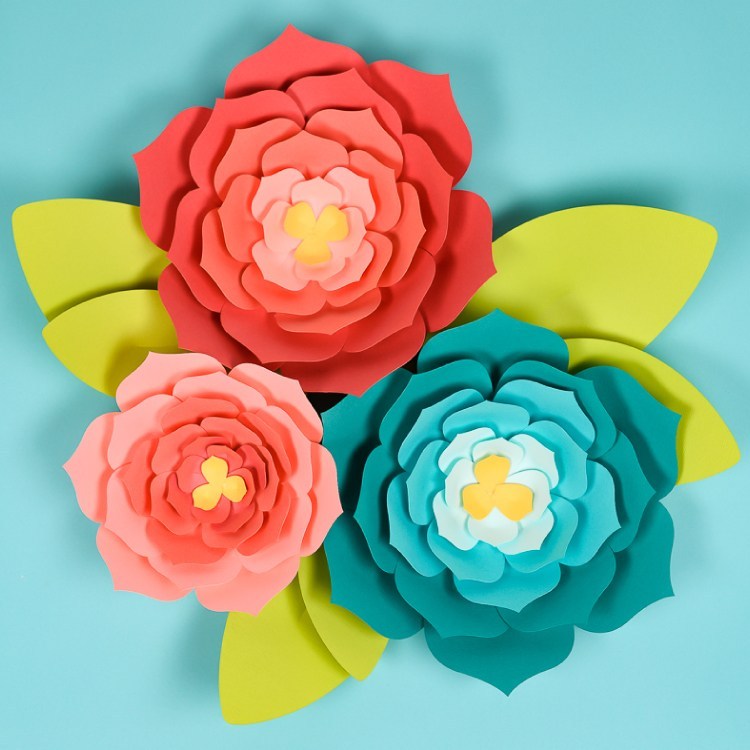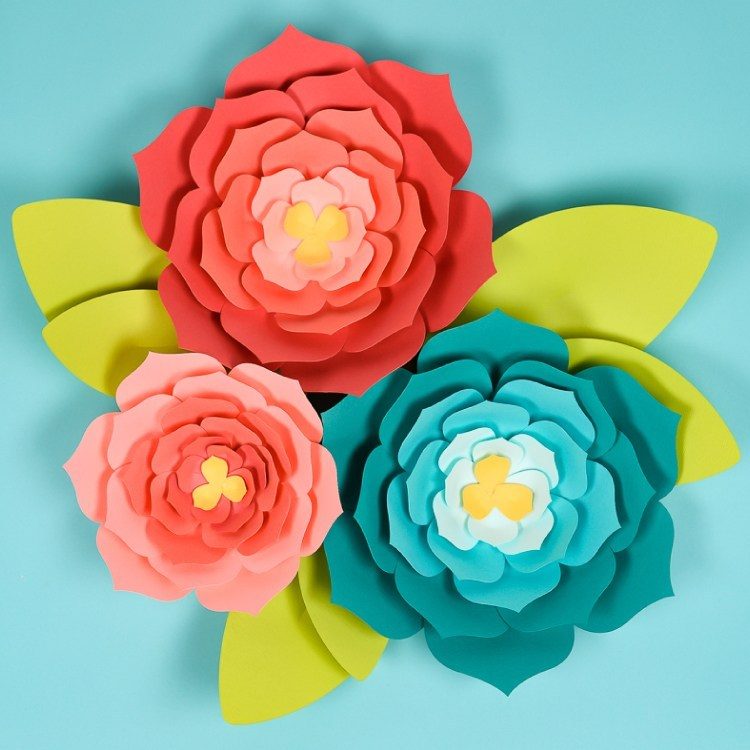 If you need giant paper flowers, and why wouldn't you? I have you covered! Check out these big beautiful blooms, cut on the Cricut.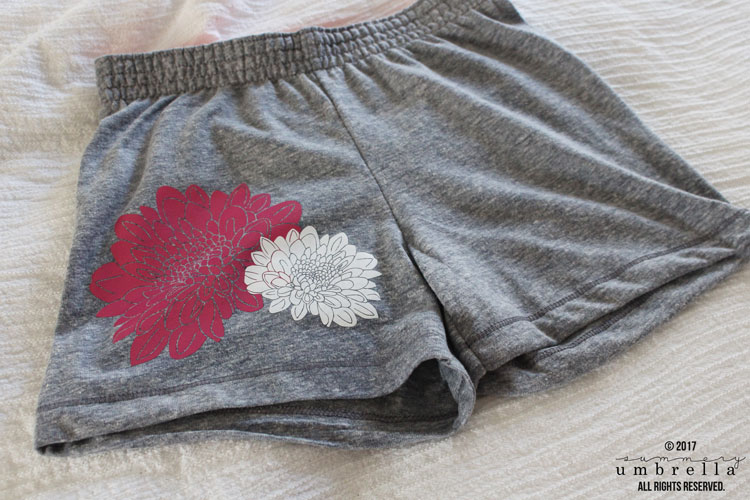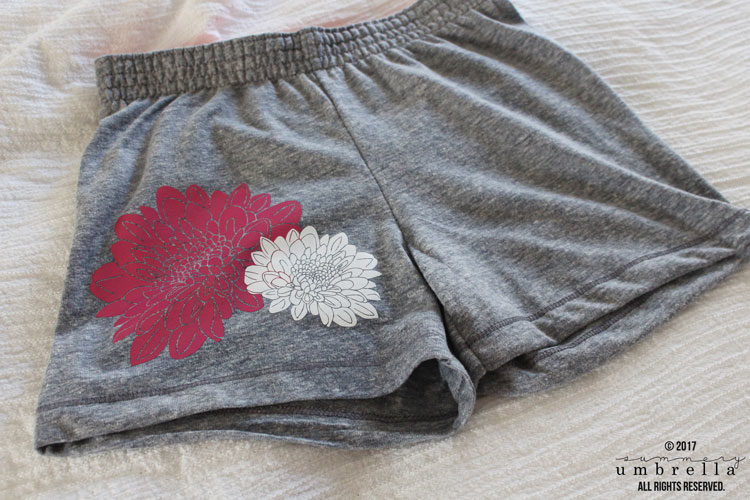 Get working with heat transfer vinyl and and this hand-drawn flower cut file from thesummeryumbrella.com! Brighten up so many things with this colorful flower.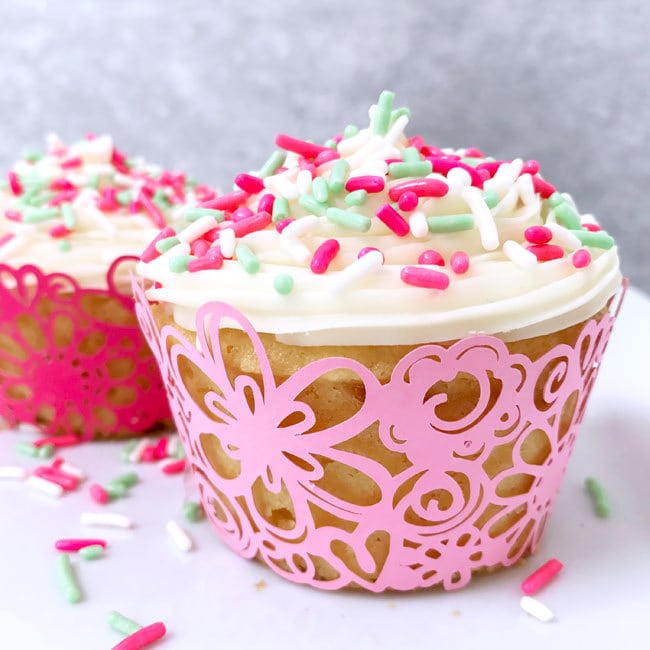 The only thing sweeter than the treat than this Floral Lace Cupcake Wrapper from 100directions.com is the yummy treat it's wrapped around!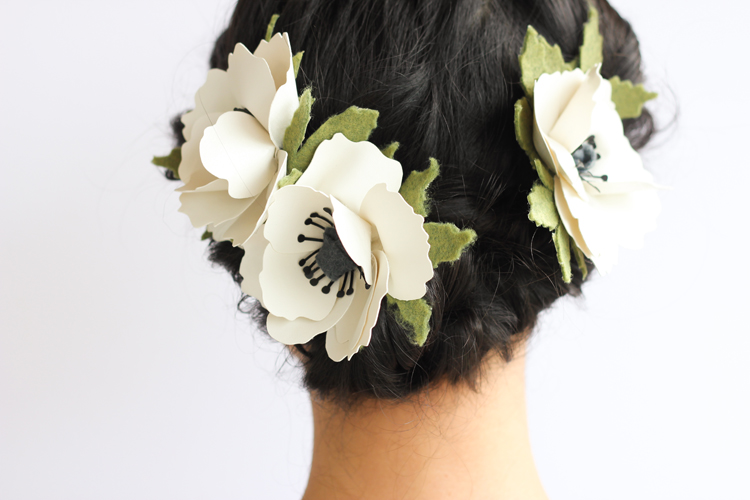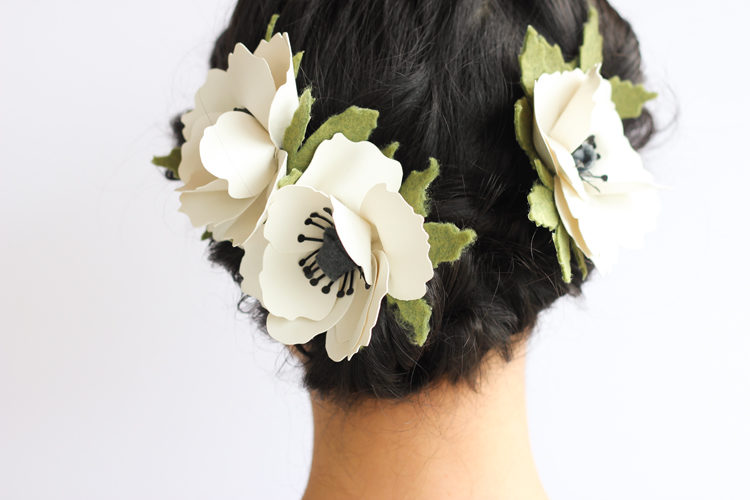 If you are a fan of anemones, hurry up and grab this file and tutorial for beautiful Faux Leather and Felt Anemones from deliacreates.com.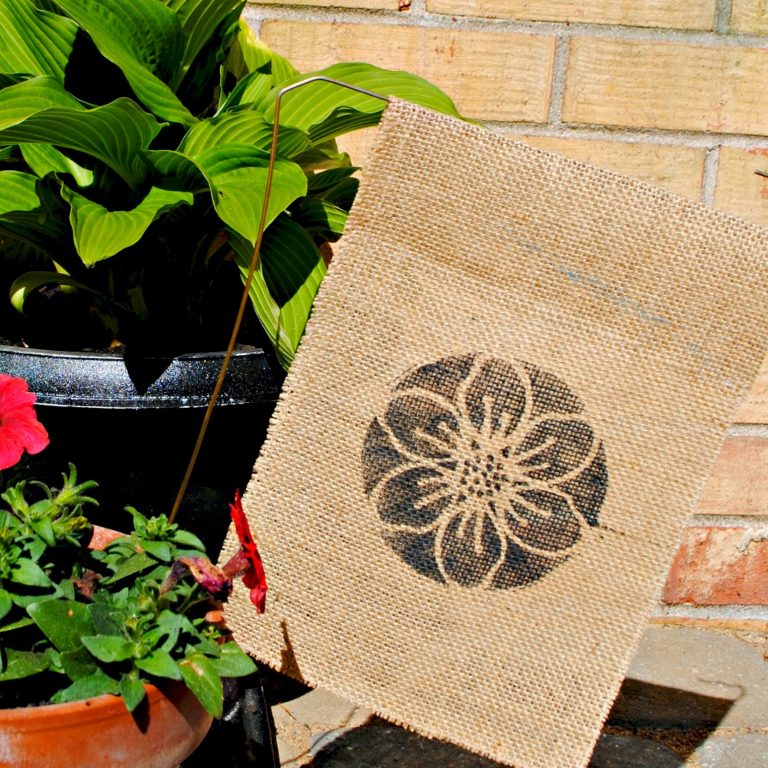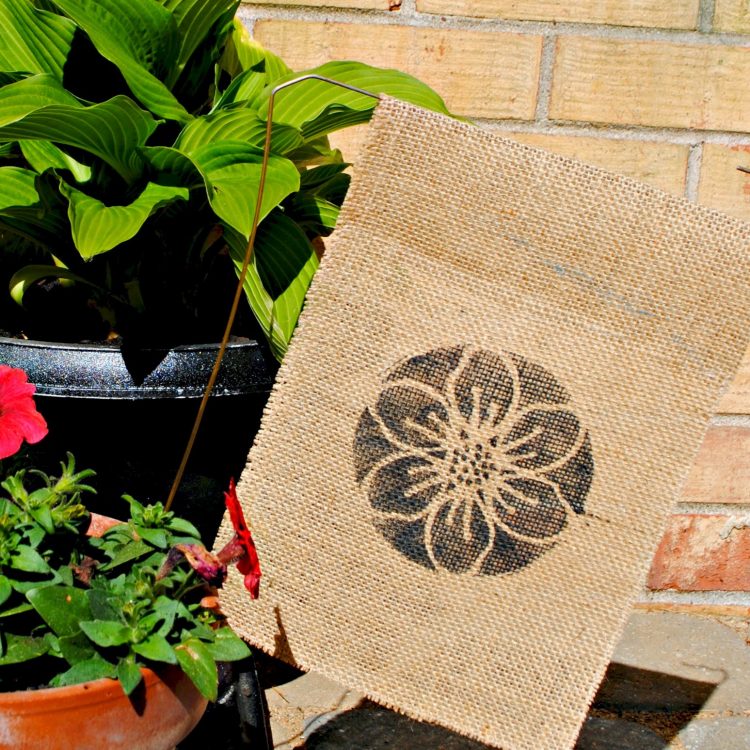 Spend some time sprucing up that backyard. This Dingbat Font Flower Garden Flag from silhouetteschoolblog.com is the perfect addition.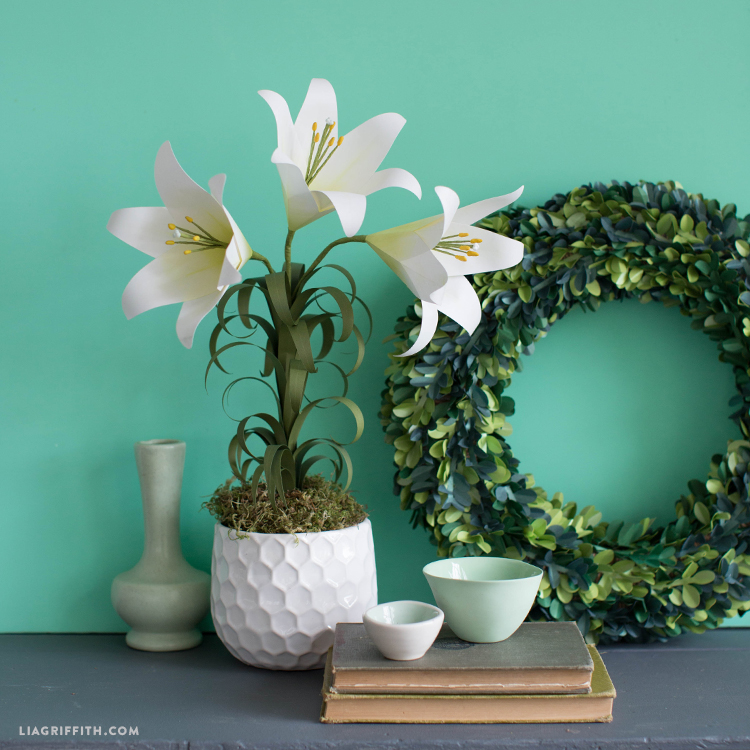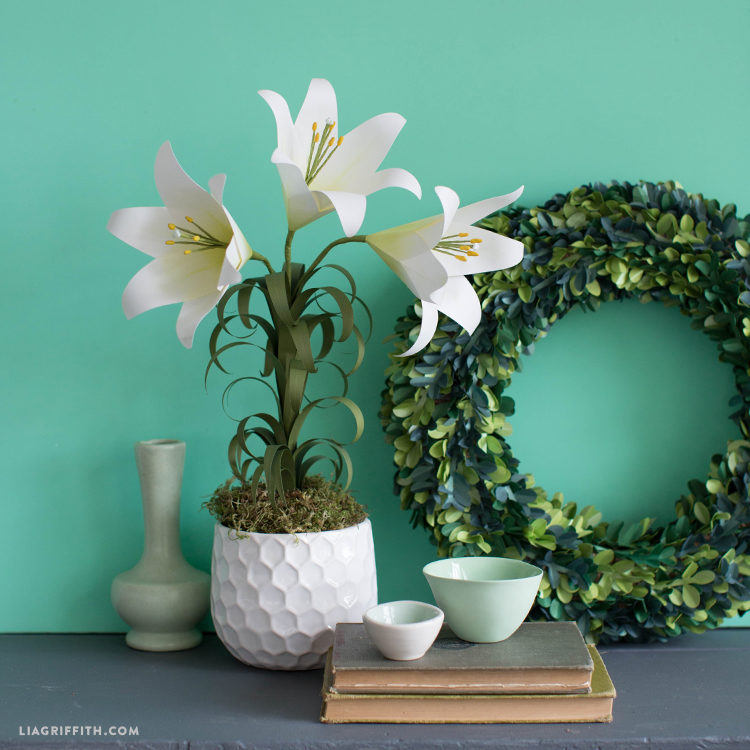 Make this elegant Potted Easter Lily Flower from liagriffith.com part of your Easter table centerpiece.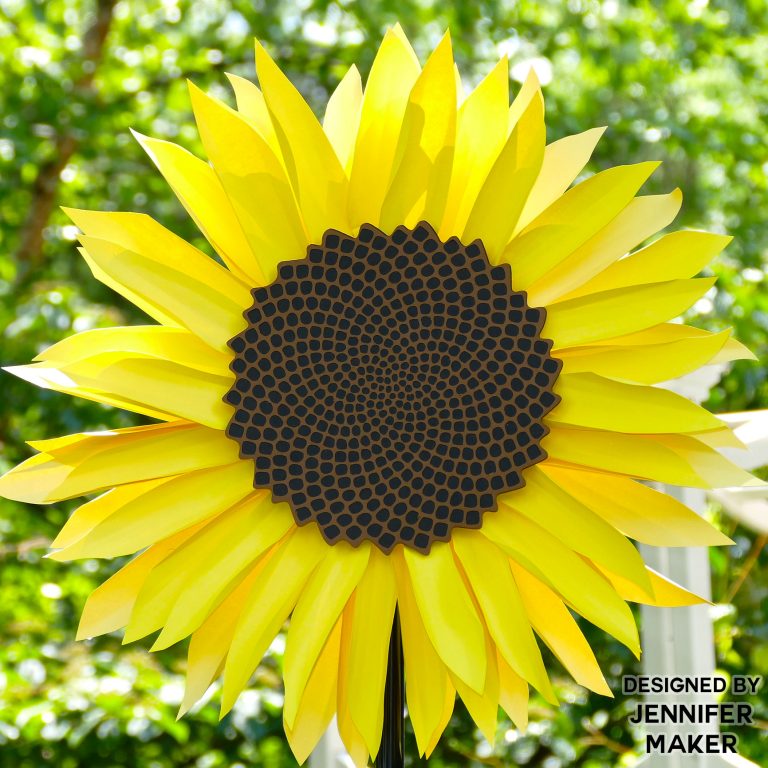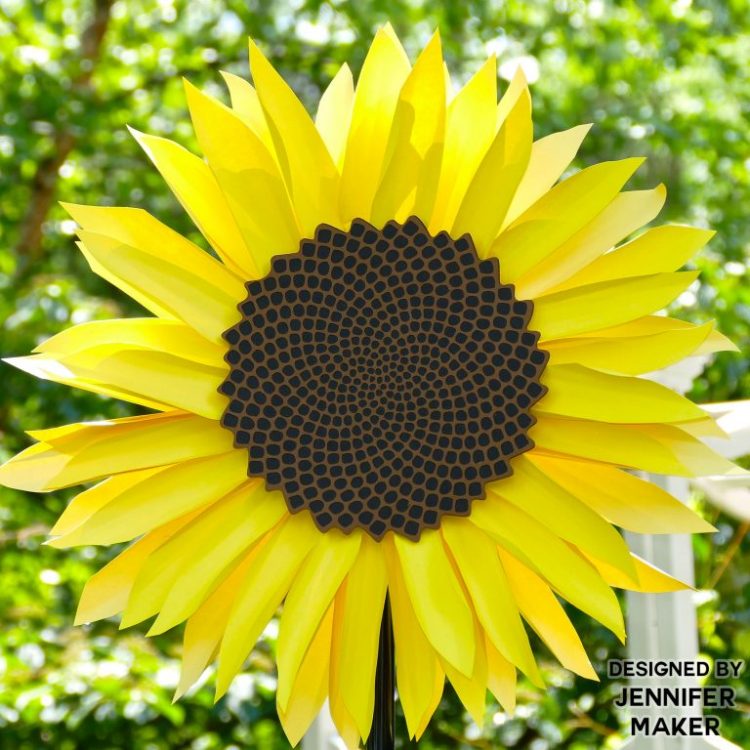 jennifermaker.com totally mastered the Giant Paper Sunflower and she shows you how to make your very own.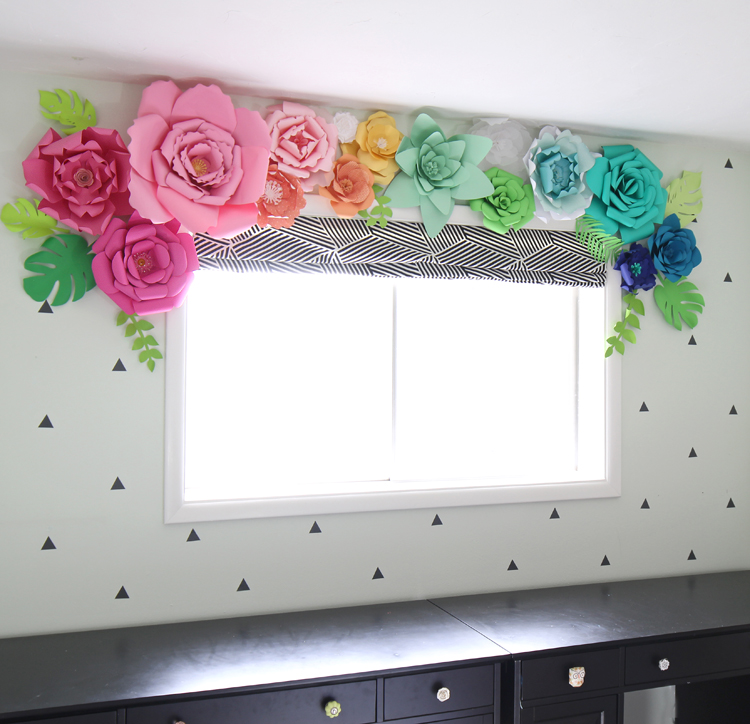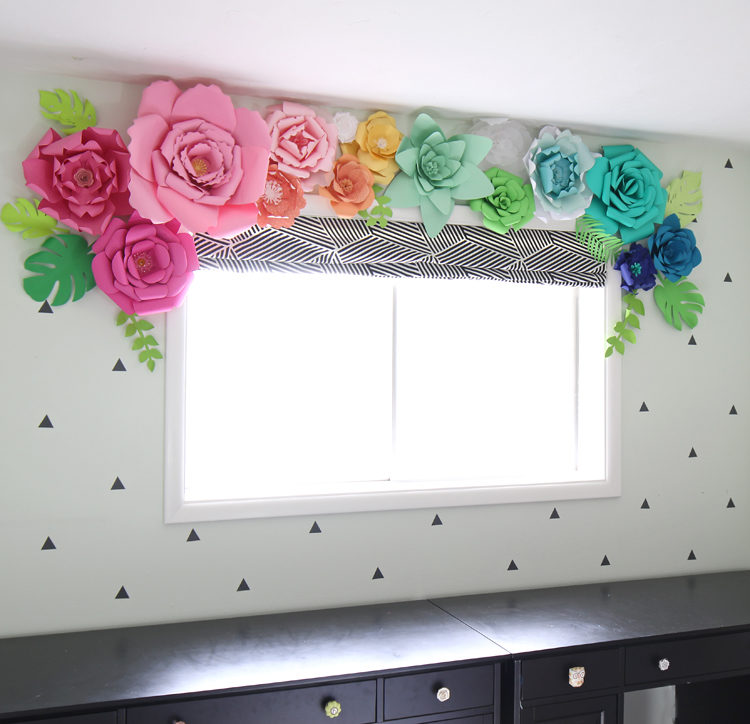 Even if you've never done it before, thecraftpatchblog.com shows you just how easy it is to make Paper Flowers.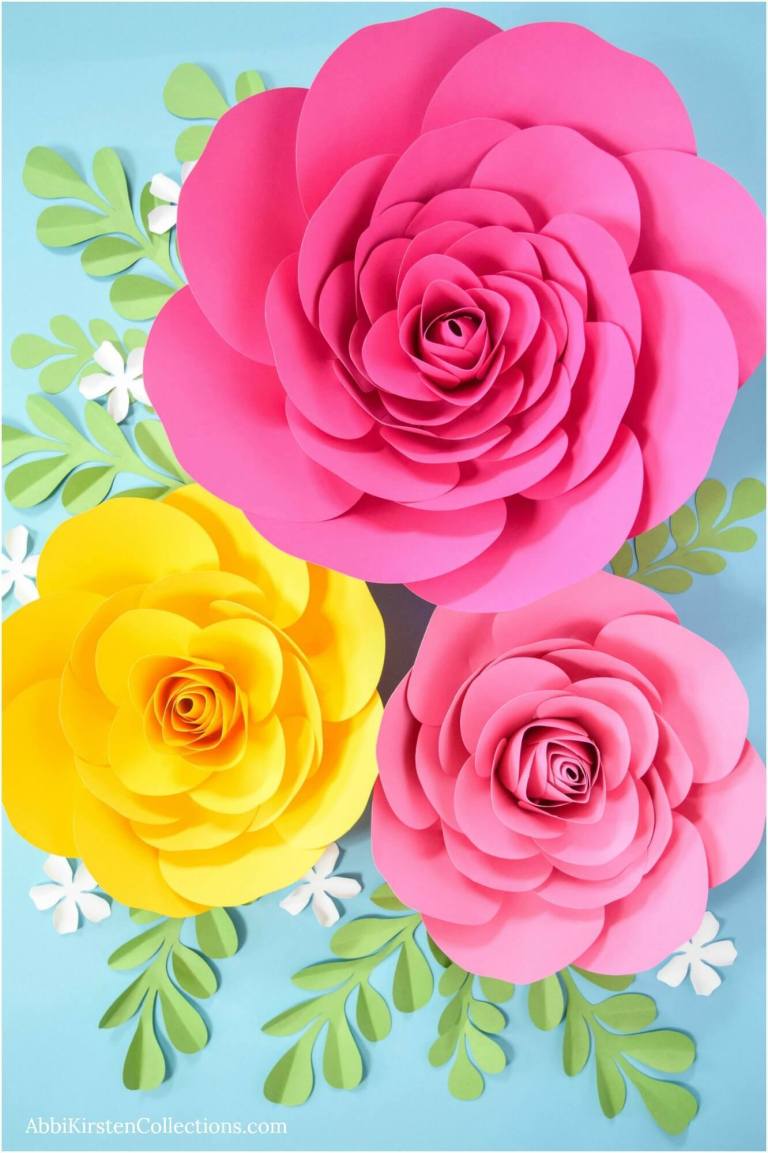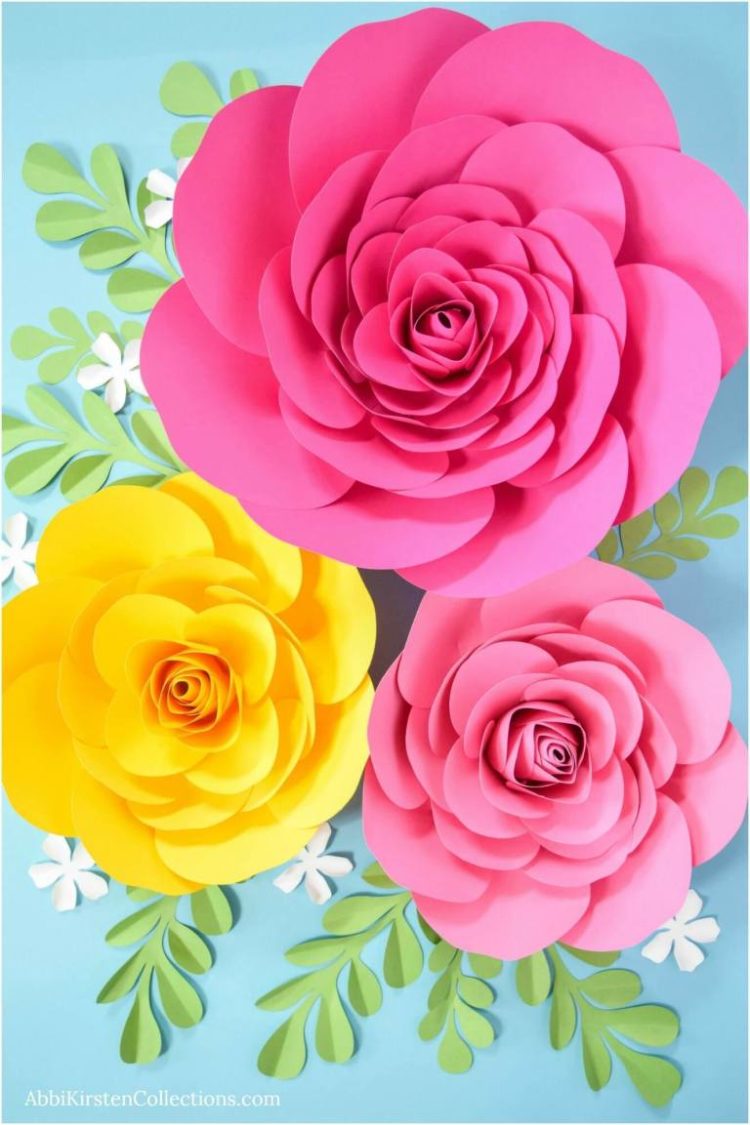 Grab your Cricut or other cutting machine and have fun creating this Large Paper Rose from abbikirstencollections.com.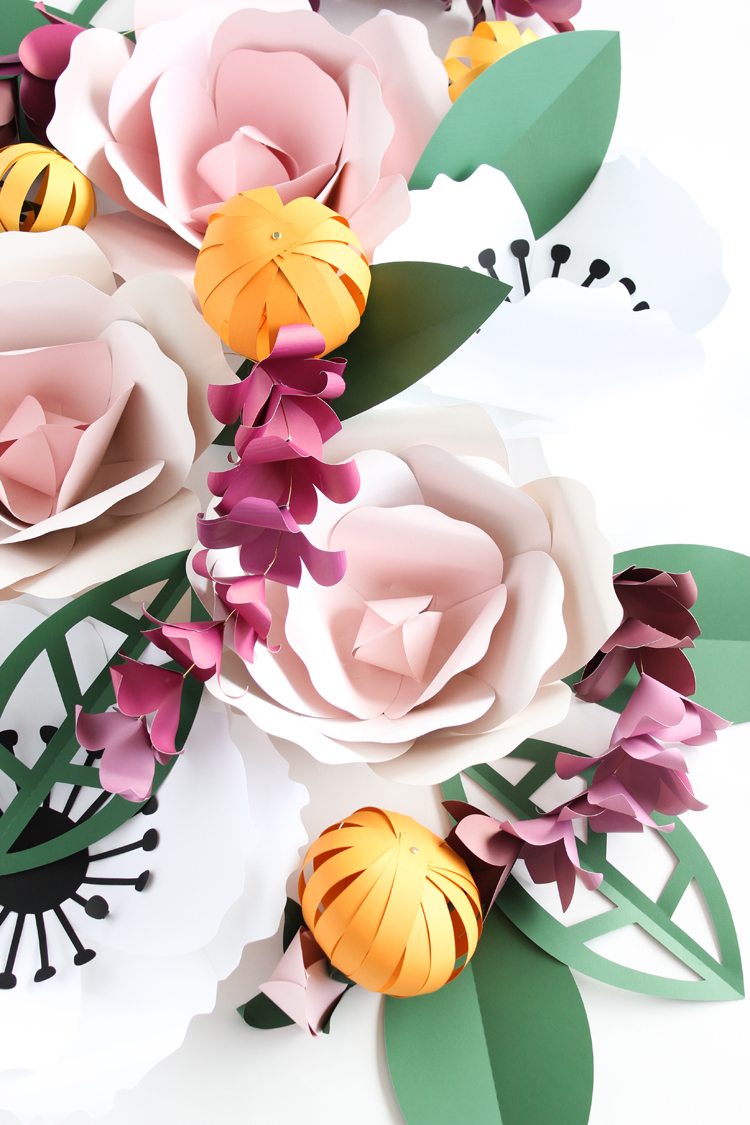 Did you know you can create an entire floral bouquet from Giant Paper Flowers? Check out this tutorial from deliacreates.com.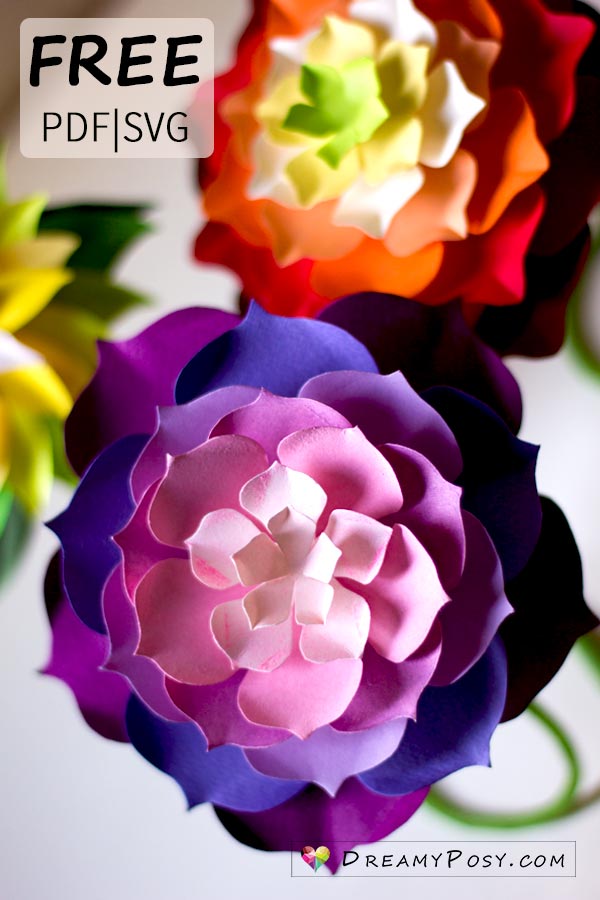 The number of Free Flower Files dreamyposy.com is sharing with us incredible. I love all the different styles and design options.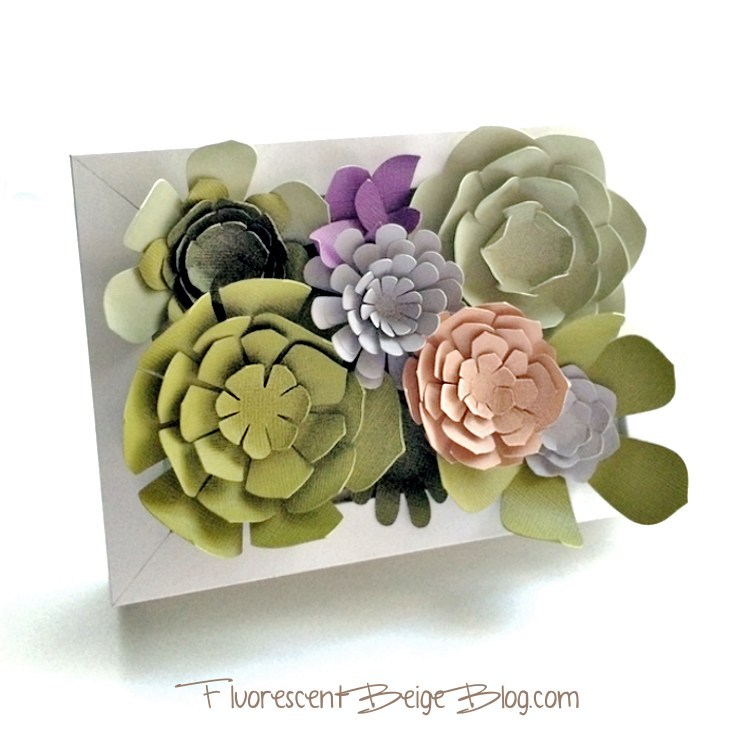 Create a 3D Succulent Wall Art masterpiece with these files and tutorial from fluorescentebeigeblog.com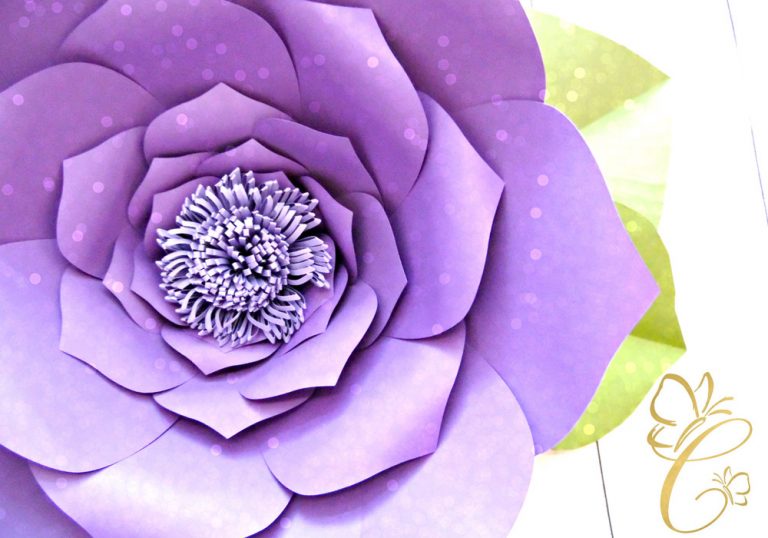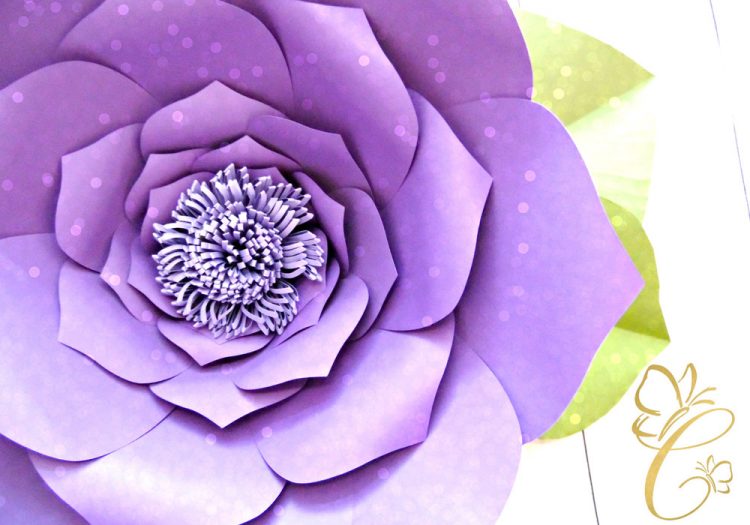 How gorgeous and perfectly springy is this paper Priscilla Flower from caluyadesigns.com.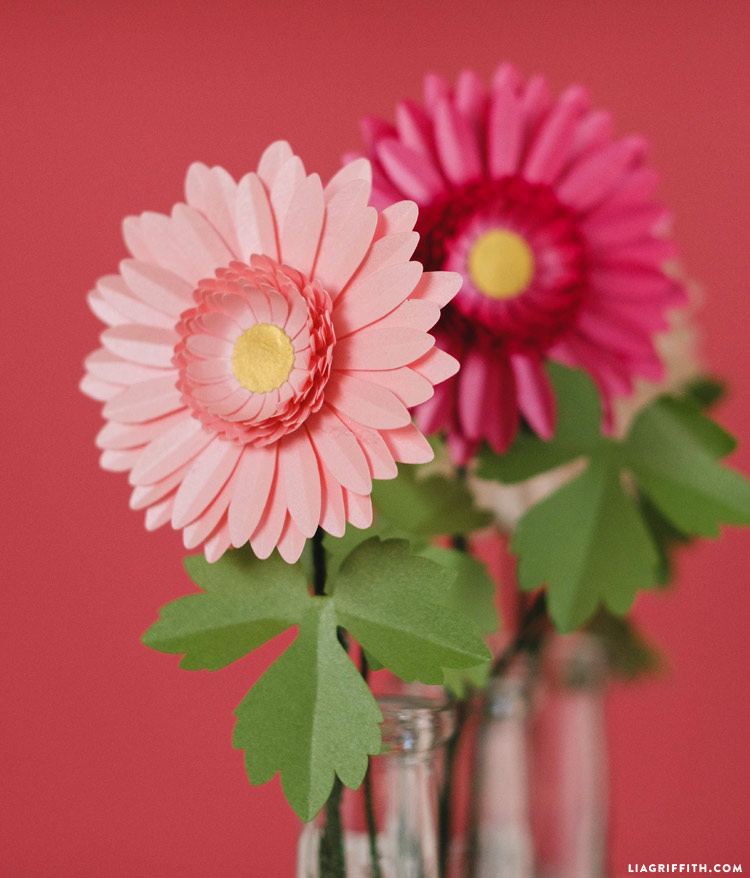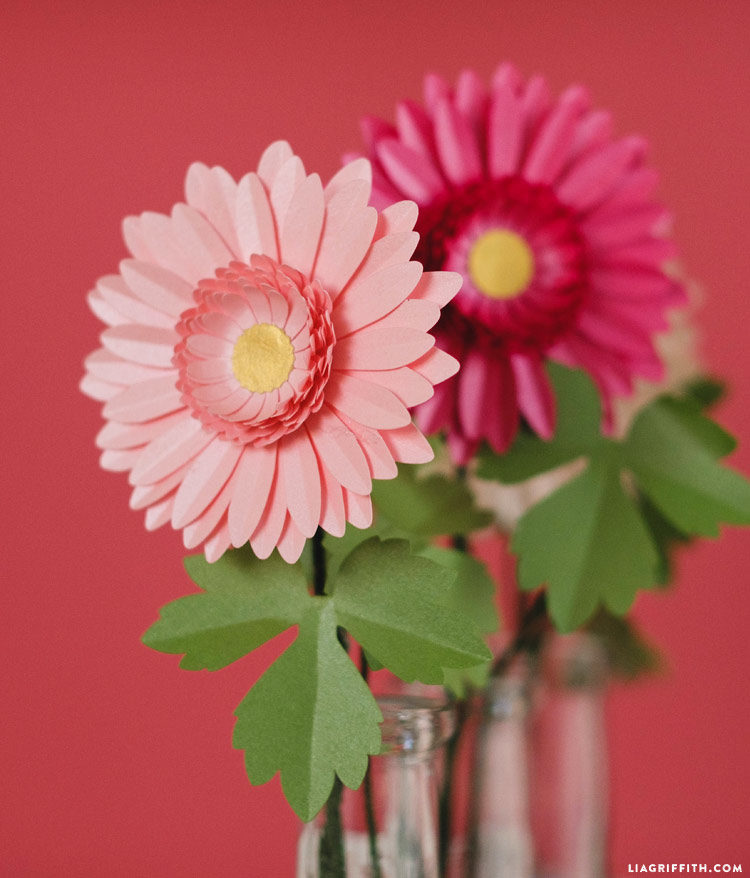 These Mini Paper Daisies are so sweet and full of personality. Liagriffith.com shares some great ideas on how to use them.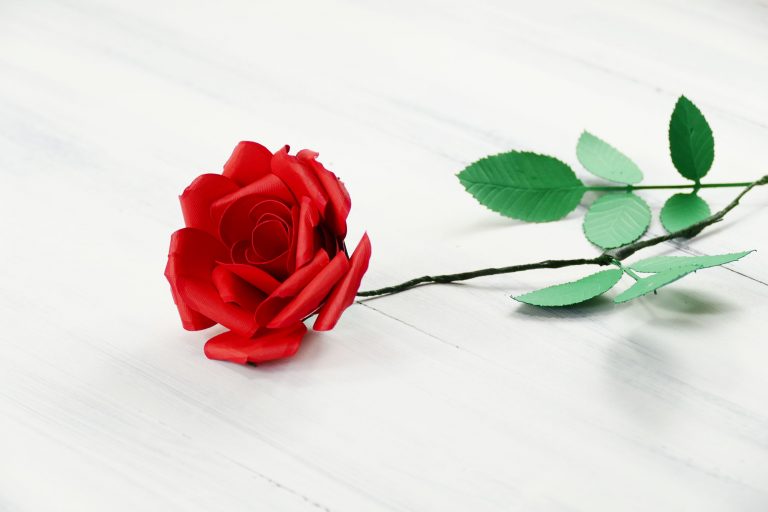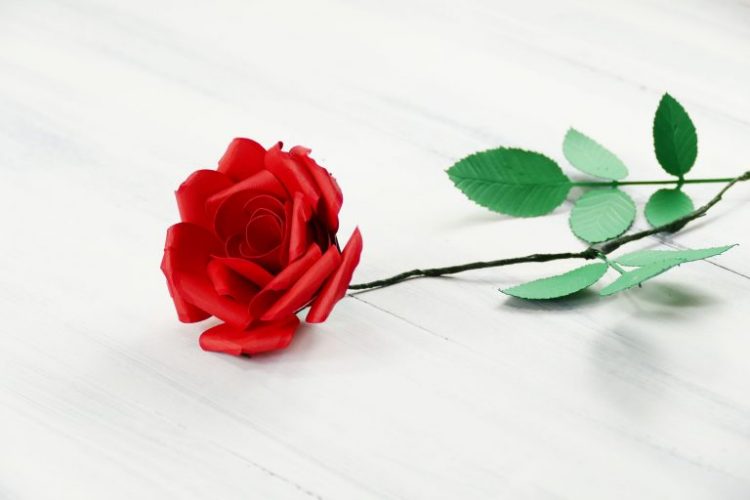 jennifermaker.com shows us how simple it is to make these Rolled Paper Roses. These romantic flowers are perfect for weddings and even date night.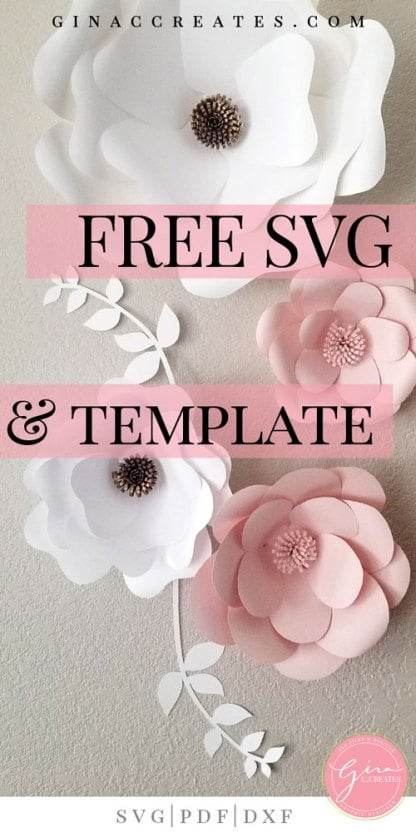 I can picture classic and elegant paper flowers in a little girl's nursery or adding glam to a baby shower. Grab the Free SVG Printable Flower Templates from ginacreates.com