Cricut's line of patterned iron on vinyl is so versatile! This tutorial will teach you how to use Cricut patterned iron on vinyl on a tote bag, including temperature and time settings.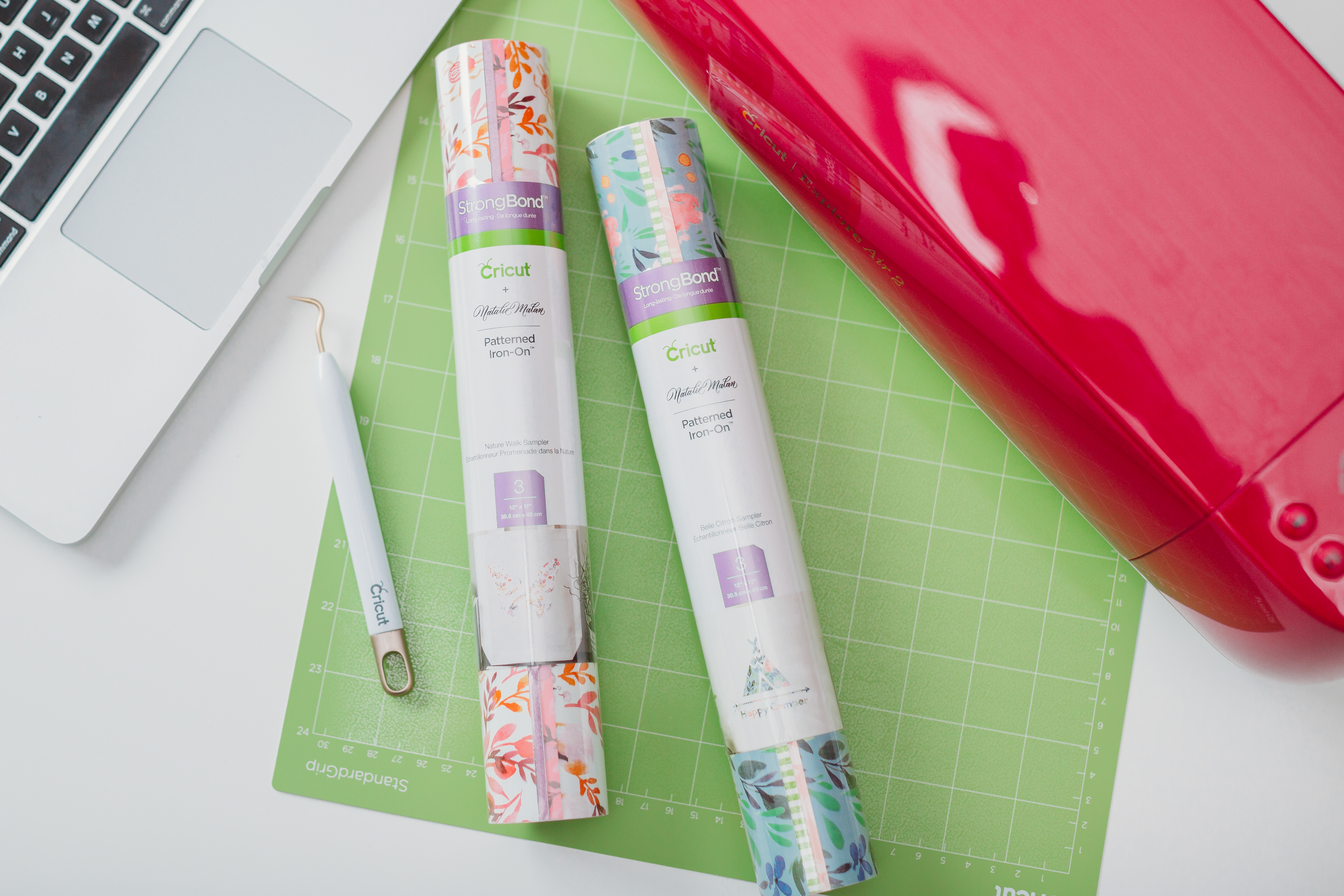 This is a sponsored conversation written by me on behalf of Cricut. The opinions and text are all mine.
Today I'm excited to be creating another project with my Wild Rose Cricut Explore Air 2, exclusively from JOANN! Two weeks ago I shared this awesome vinyl mom-boss sign using regular adhesive vinyl, so I thought today we'd tackle using iron on—specifically Cricut patterned iron on!
Three designers have joined this Wild Rose launch, starting with one of my faves: Natalie Malan!
(Confession: Natalie and I are friends, but I've been obsessed with her artwork long before we knew each other!)
Cricut sent me samples from her new line of materials from JOANN and I am in love. Natalie is so talented with watercolors, in particular—her designs are romantic, whimsical, and perfect for all sorts of Cricut crafting. Today I'm making a bag using patterned iron on, but she also has a range of paper and adhesive vinyl to inspire you to make something amazing!
Making a Mom Bag
For a long time, I've carried a separate bag for my mom-essentials. It was a diaper bag for a while, but now that my boys are pushing four years old, I've been toting around a beat up old tote bag full of snacks, stuffies, Matchbox cars, board books, and water bottles. It saves me from having to carry all that stuff in my purse on the off chance I'm not with my boys.
*cue all moms laughing*
So I decided to use some of Natalie's patterned iron on to make a new tote bag, along with a simple modified file from Design Space that you can access here. It says exactly what's in the bag: ALL OF THE THINGS. Can I get a mom "amen"?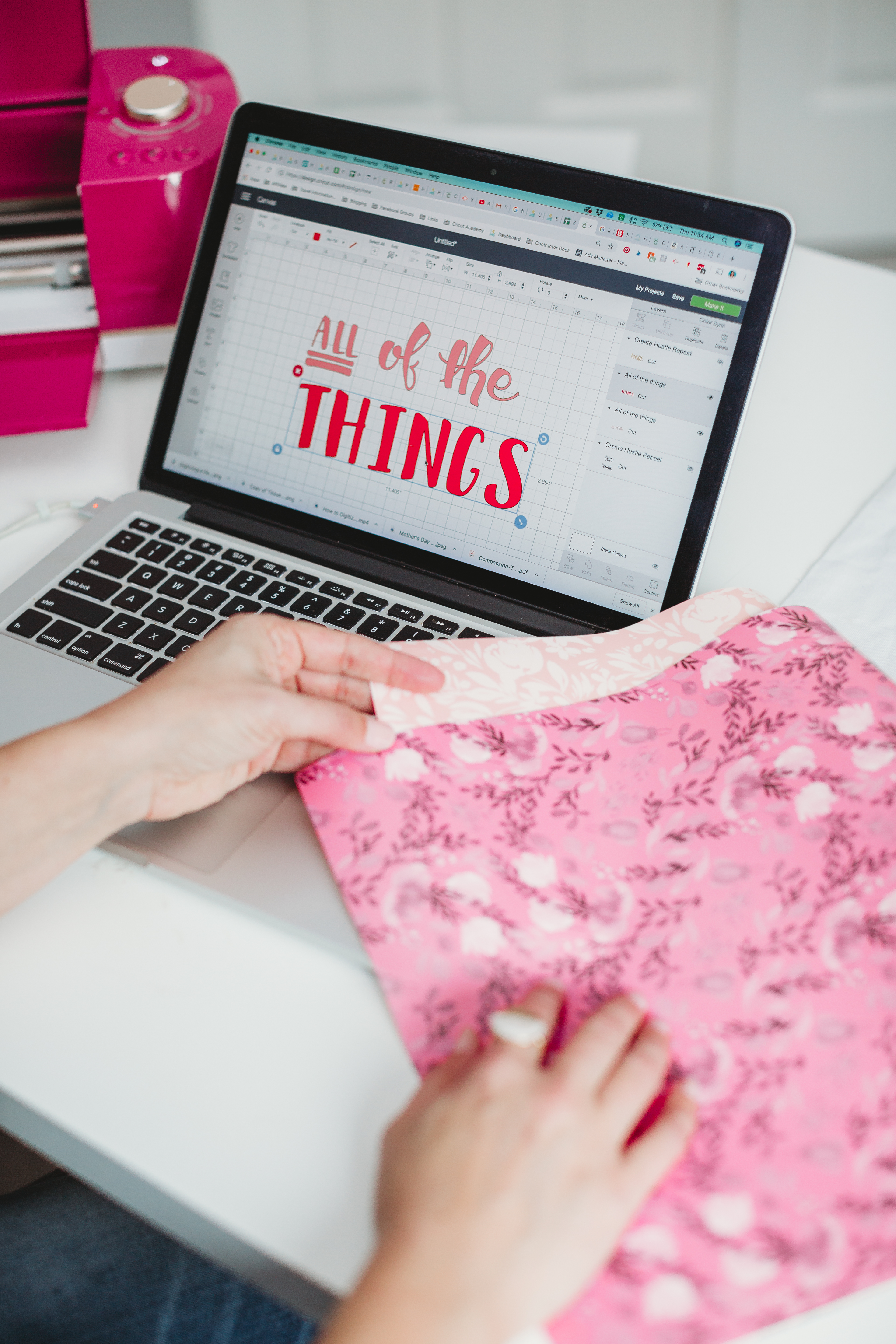 I chose two gorgeous pink patterns from Natalie's Nature Walk and Belle Citron sampler packs.
Cutting and Weeding Patterned Iron On
I resized my project in Cricut Design Space to be as large as a standard mat will cut: 11.5″ wide.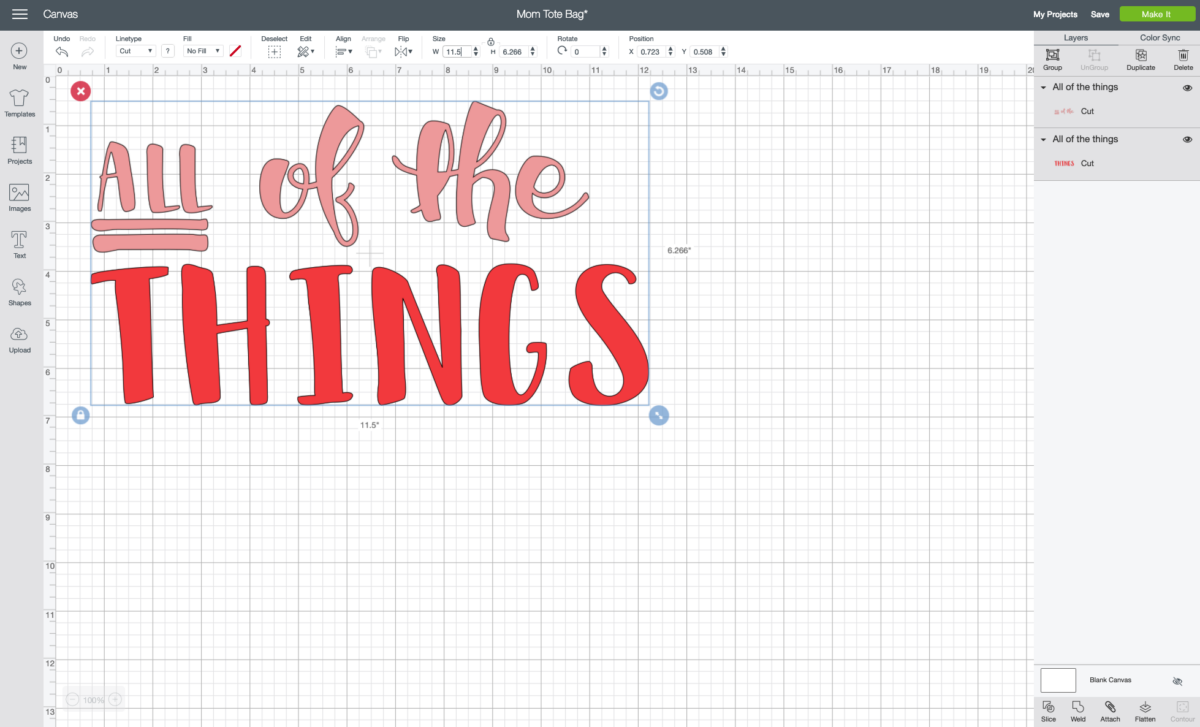 Cutting patterned iron on using your Cricut is similar to cutting other iron on vinyl projects. In the "Prepare" screen you'll want to make sure to mirror both mats so they cut properly.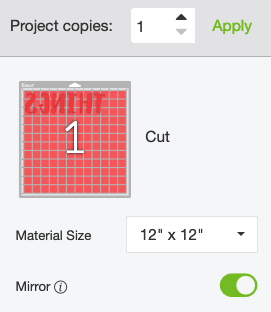 Select "Patterned Iron On" as your material. Then place your vinyl pattern-side down on the mat. and insert into your Cricut. Press the blinking "C" to cut your project.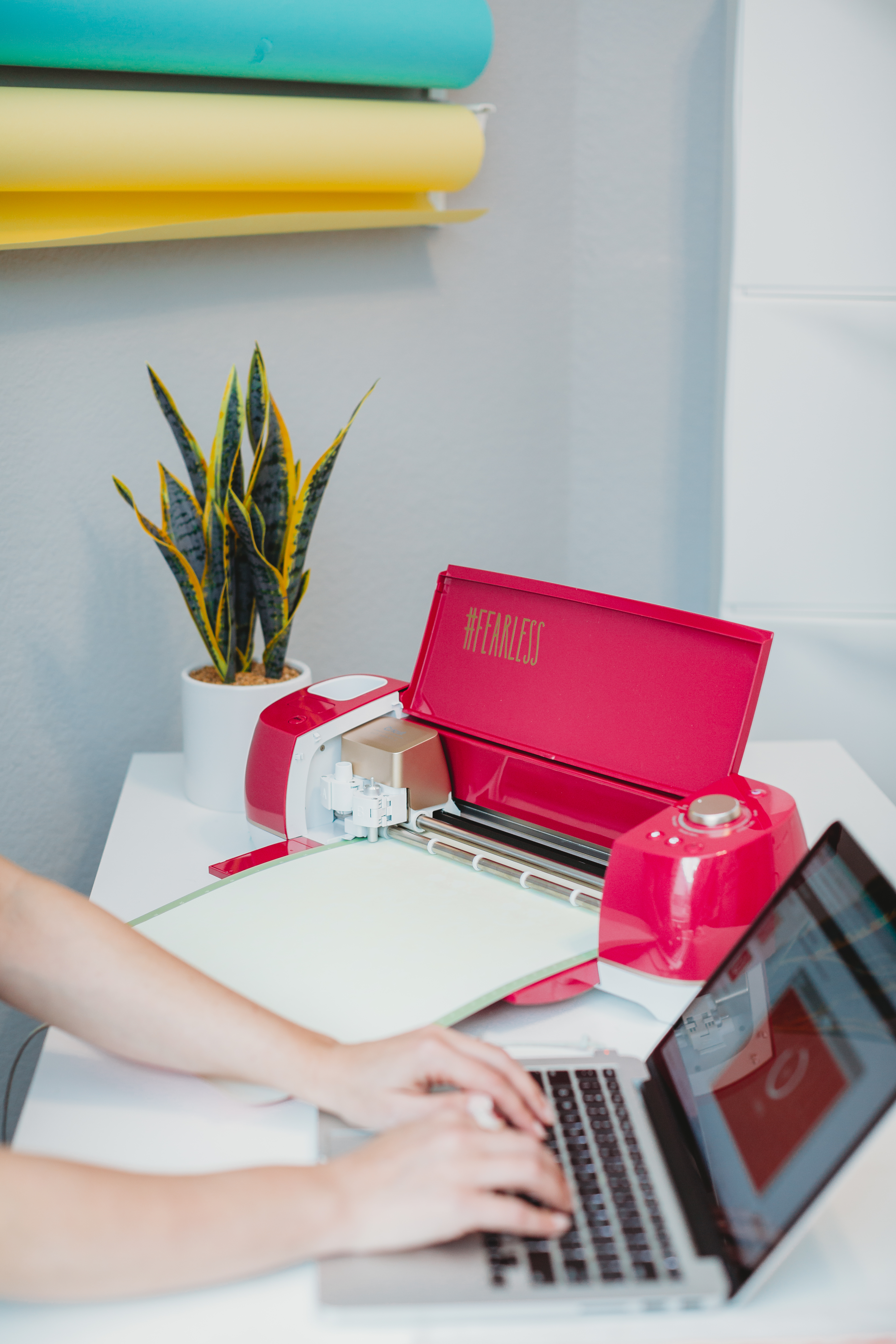 Once your layers are cut, weed out the excess vinyl using a weeding hook (the Wild Rose machine comes with a weeding hook, along with a scraper and a bunch of materials!). I often use my Cricut Brightpad for weeding and you can get all my weeding tips and tricks here.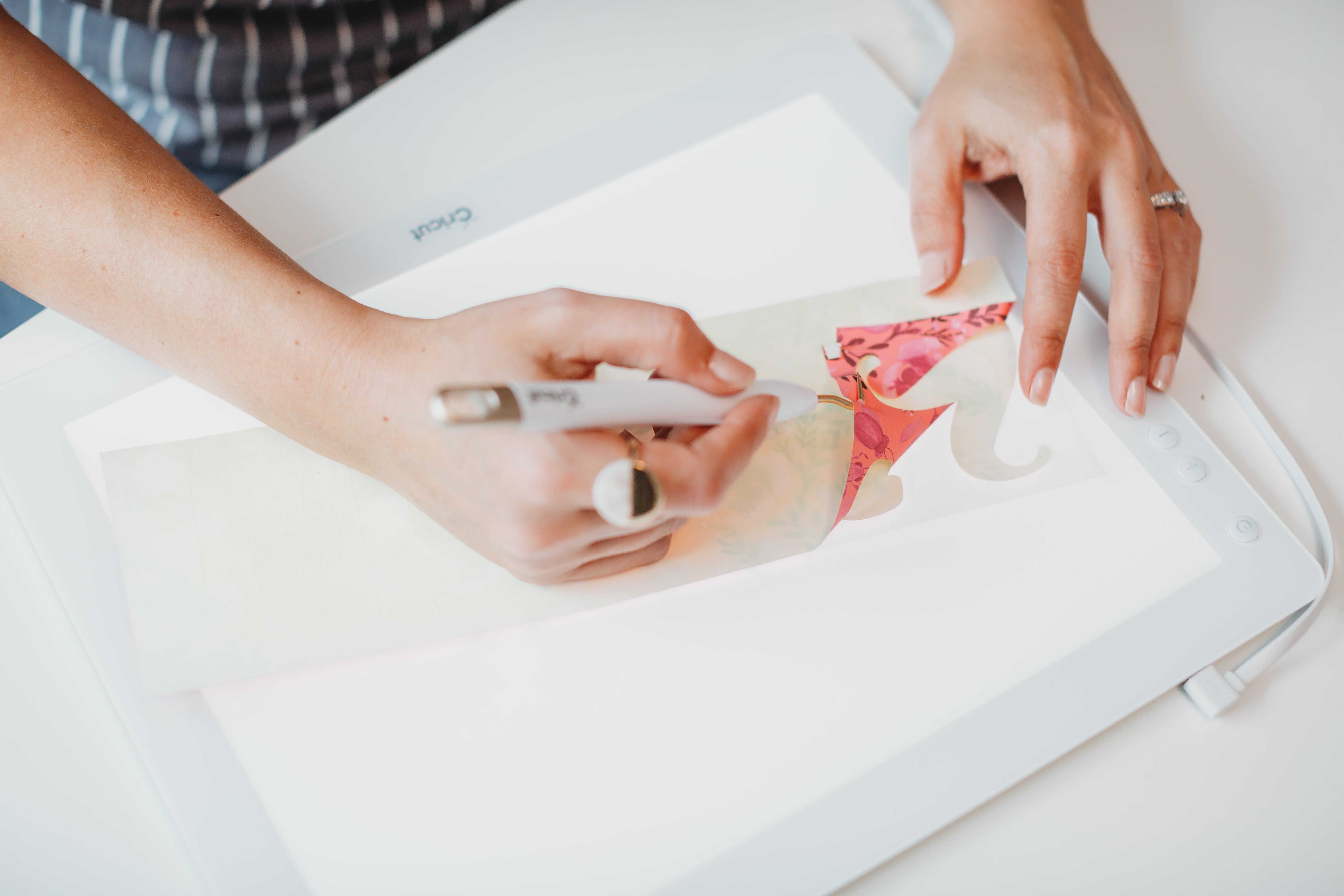 Temperature and Time Settings for Patterned Iron On
Now it's time to adhere the iron on to the bag! I love using my Cricut EasyPress and mat, which you can learn about here. I also have a post about the difference between the EasyPress, a household iron, and a heat press that you might want to read.
Place your tote bag on your mat. Do a 5-second pre-press of the tote bag—this will help "prime" the material for your iron on.
Place your two decals on your mat. I did both layers of iron on at the same time—I just made sure the plastic carrier sheet didn't overlap the actual letters. You do not need to use a pressing sheet, but you can if you prefer.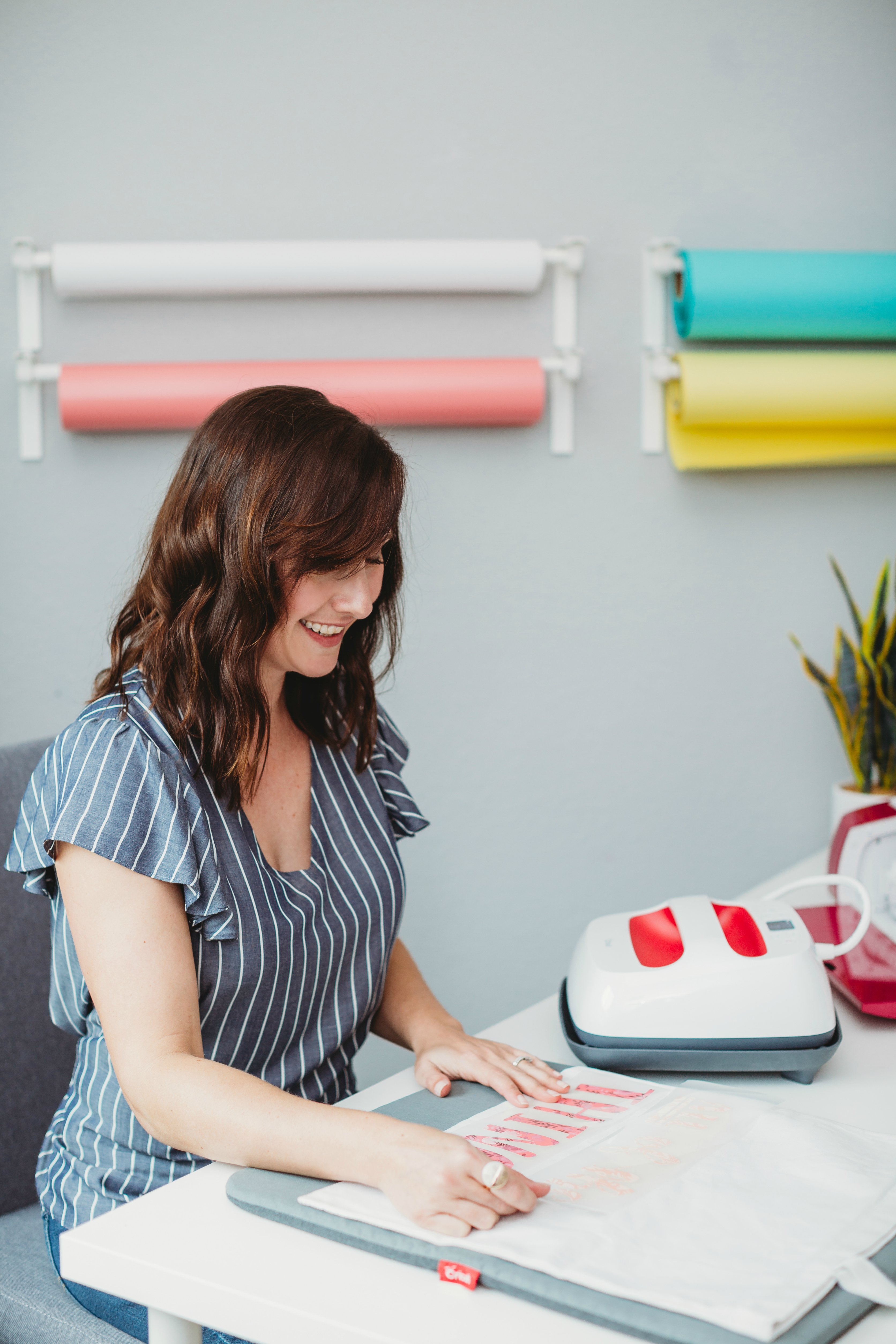 The temperature setting for patterned iron on is 340° for 30 seconds. Press firmly with the EasyPress—patterned iron on does require a little more pressure than other iron on materials.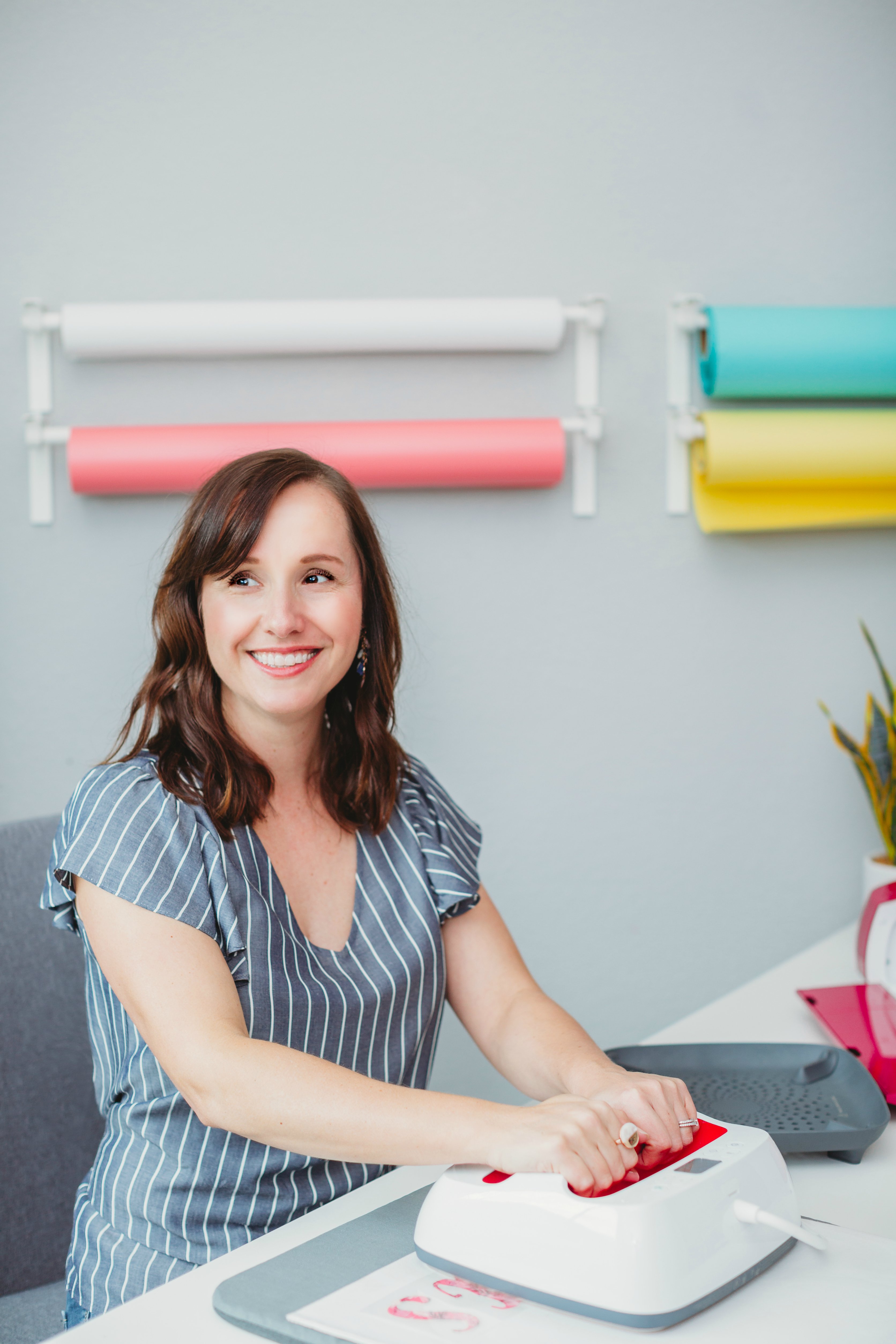 This is important: Make sure to let your patterned iron on cool completely before removing the plastic transfer sheet. Patterned iron on is COLD PEEL, meaning you will mess up your project if you try and peel it when it's hot! Learn more about cool/warm peel.
Flip your tote bag over to the back side and press again for 15 seconds to really make sure your patterned iron on is adhered.
Fill with all of your mom stuff (all of the things!) and you're ready to hit the road! Probably in your minivan, let's be real.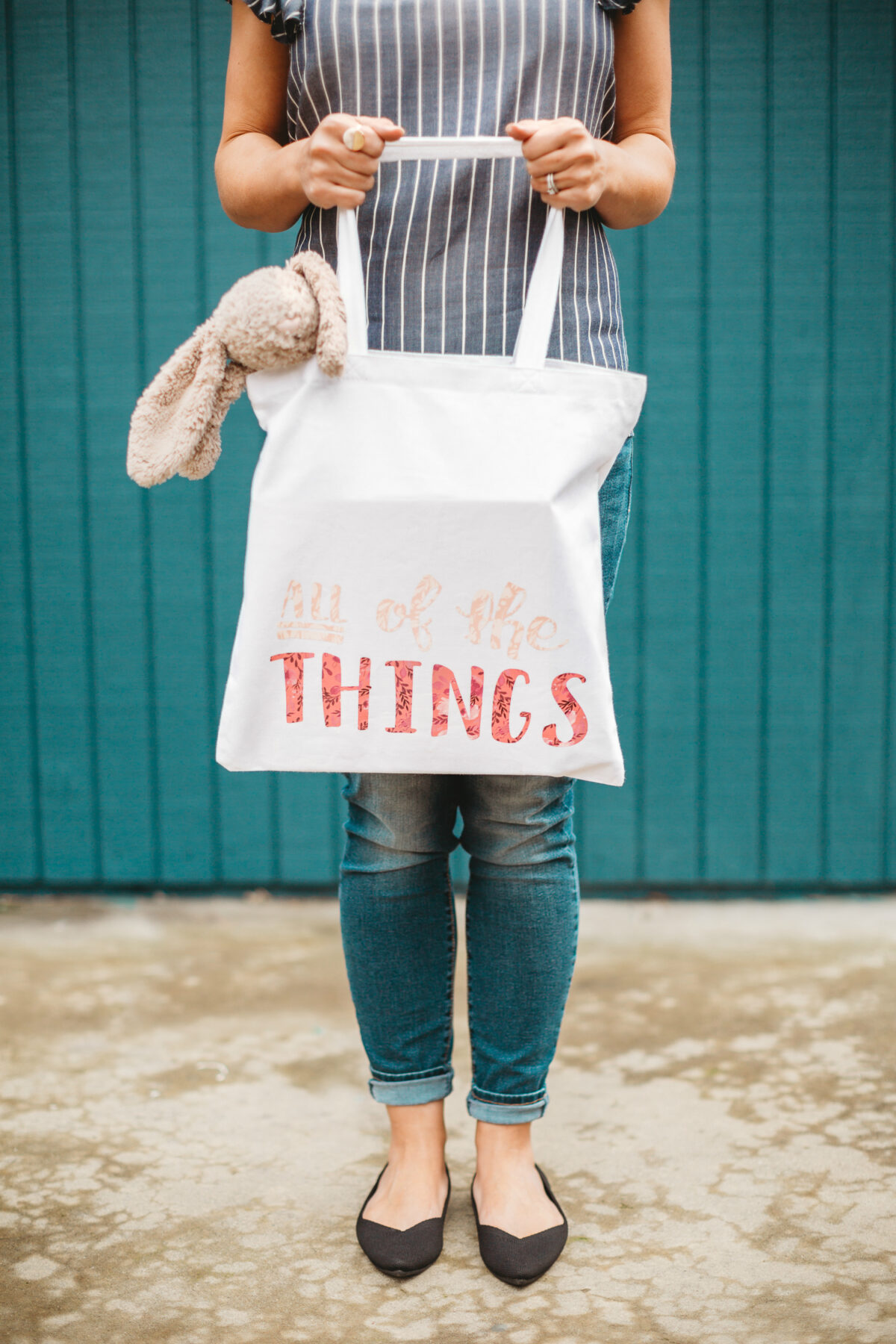 Cute, right? Make sure you check out the Wild Rose Cricut Explore Air 2 bundle and all of Natalie Malan's materials—all exclusive to JOANN!