Download this friendly little narwhal SVG — he's basically just an ocean unicorn! Perfect for kids' shirts, water bottles, and more. Then grab 15 more FREE unicorn-themed cut files!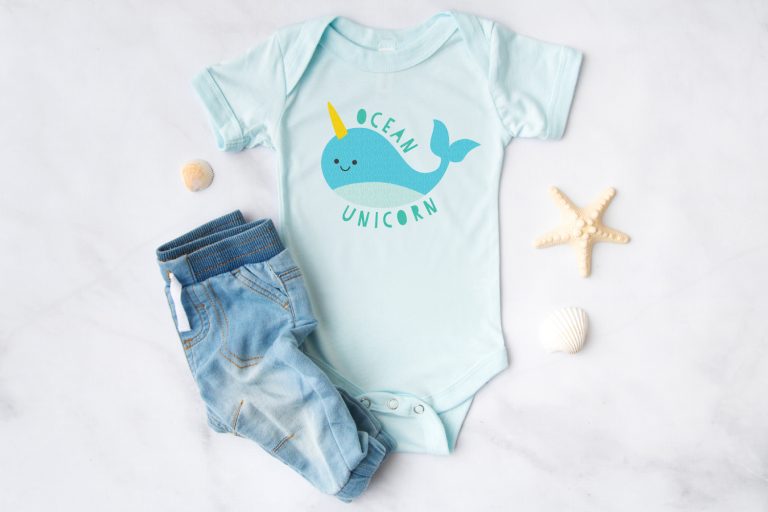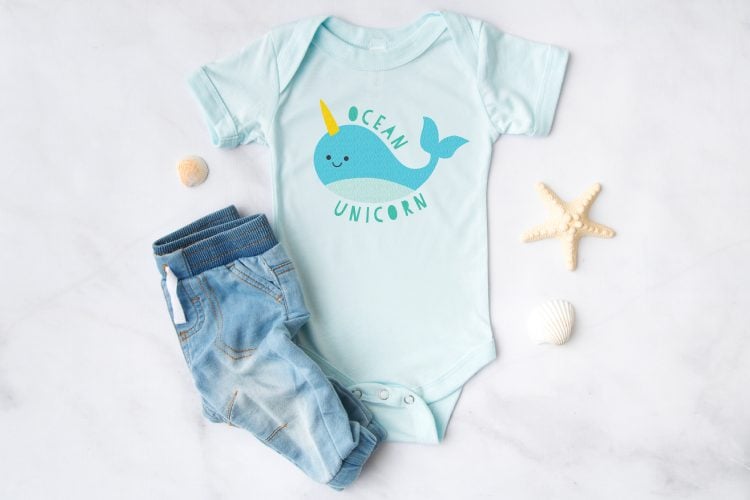 Explore the magical deeps of the ocean and discover creatures of fairy tales and fantasies. Unicorns have been all over the crafty DIY world for a while now and for good reason—the prancing horse with a horn comes with rainbows, sparkles and all things glitter. But watch out, a new unicorn has come to town—enter the narwhal!
The narwhal is pretty much just an ocean unicorn and it inspires just as much magical fun as its land galloping cousin. I loved designing a narwhal cut file—he's cute, charming, and always ready for a water adventure.
There are so many ways you can use this "Ocean Unicorn" narwhal SVG! I really love the way it looks on this onesie but I can also see it as part of an ocean-themed nursery or kid's bedroom. Plan a nautical birthday party or baby shower with narwhal invitations. Haul all your beach gear in an adorable narwhal dressed up tote bag. So many possibilities!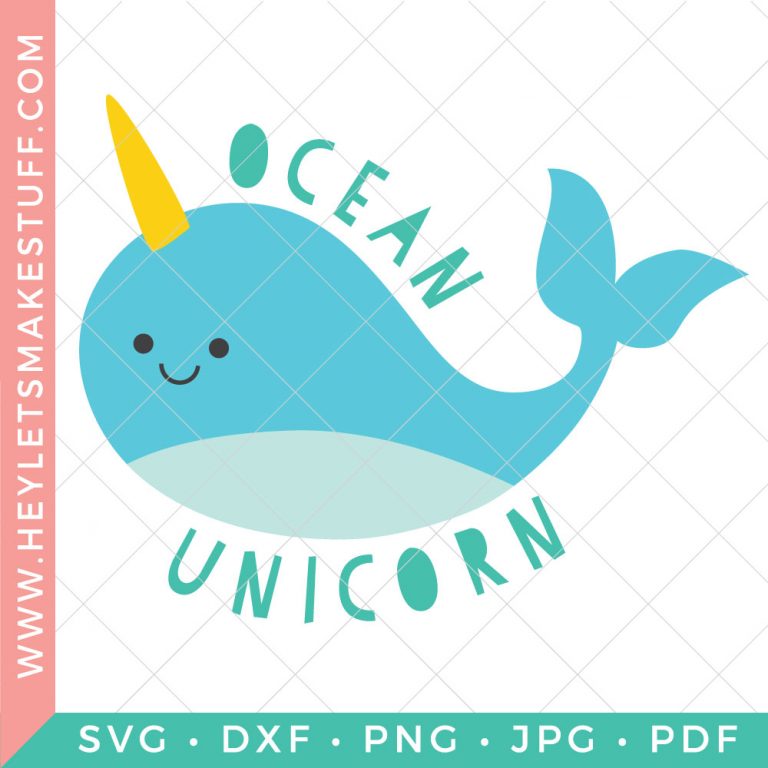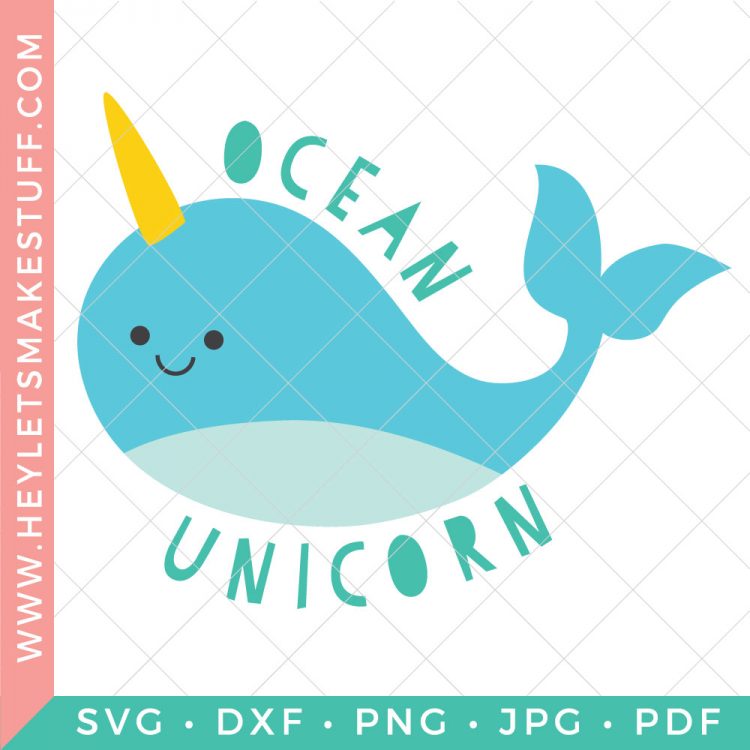 Download the Narwhal SVG Here
Enter your first name and email address in the box below for access to this freebie, along with other fun free files in our email newsletter! If you have already received a freebie from my site, just enter your information again—you won't be added to any additional lists.
This freebie is for personal use only. You can learn more about our commercial license.
This Ocean Unicorn Narwhal is ready for some adventure. Make sure he's part of all your ocean fun. And check out all the other unicorn-themed cut files I'm sharing below. Make something magical!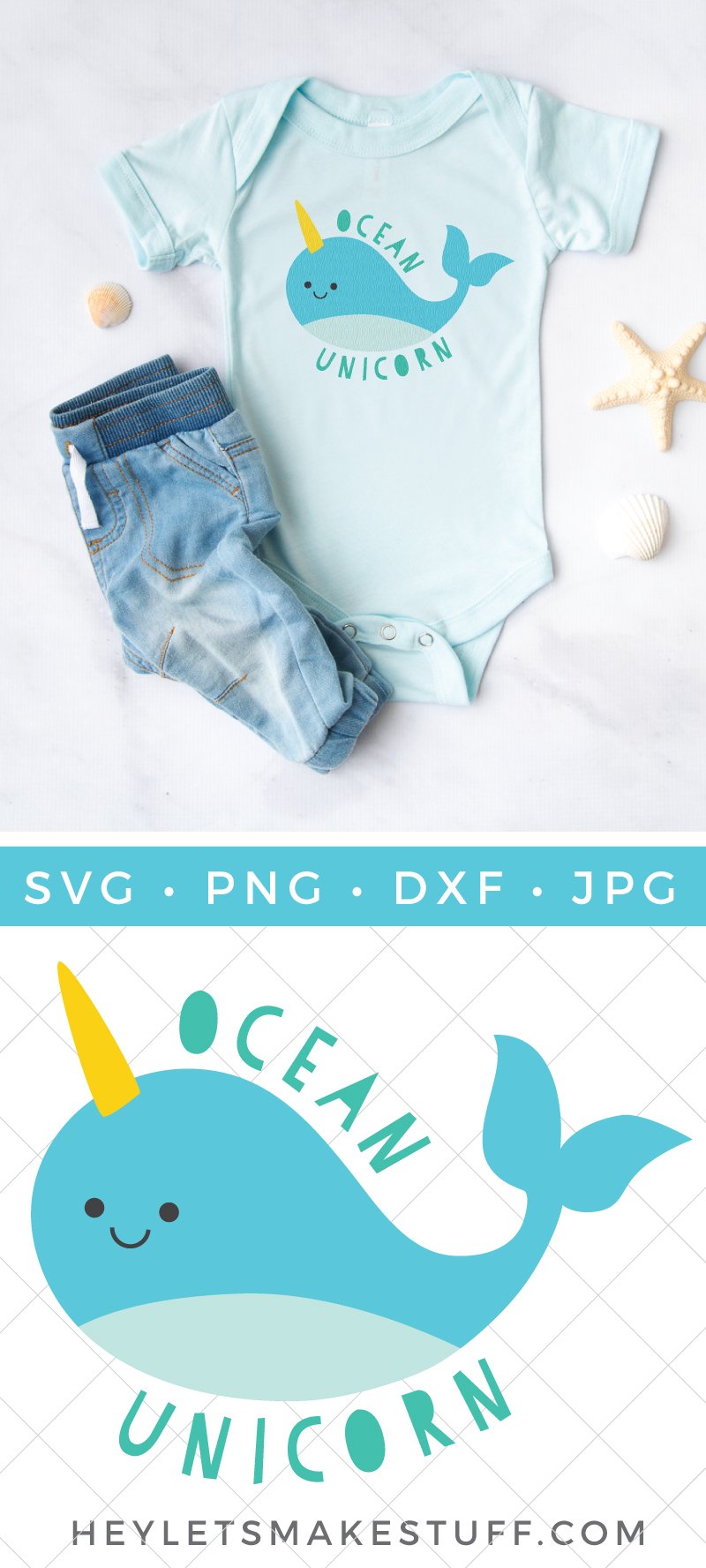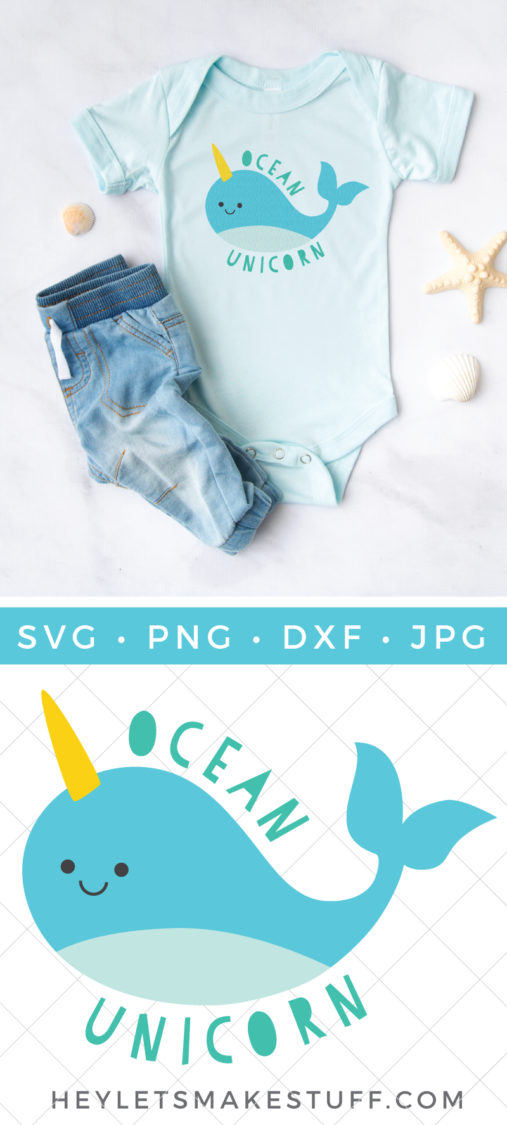 Check out these free Unicorn Cut Files!
Get Your Own Ocean Unicorn