If you're a coffee or tea lover, there's a good chance you're living the mug life! Get this funny Mug Life SVG to adorn your mugs, tumblers, and more.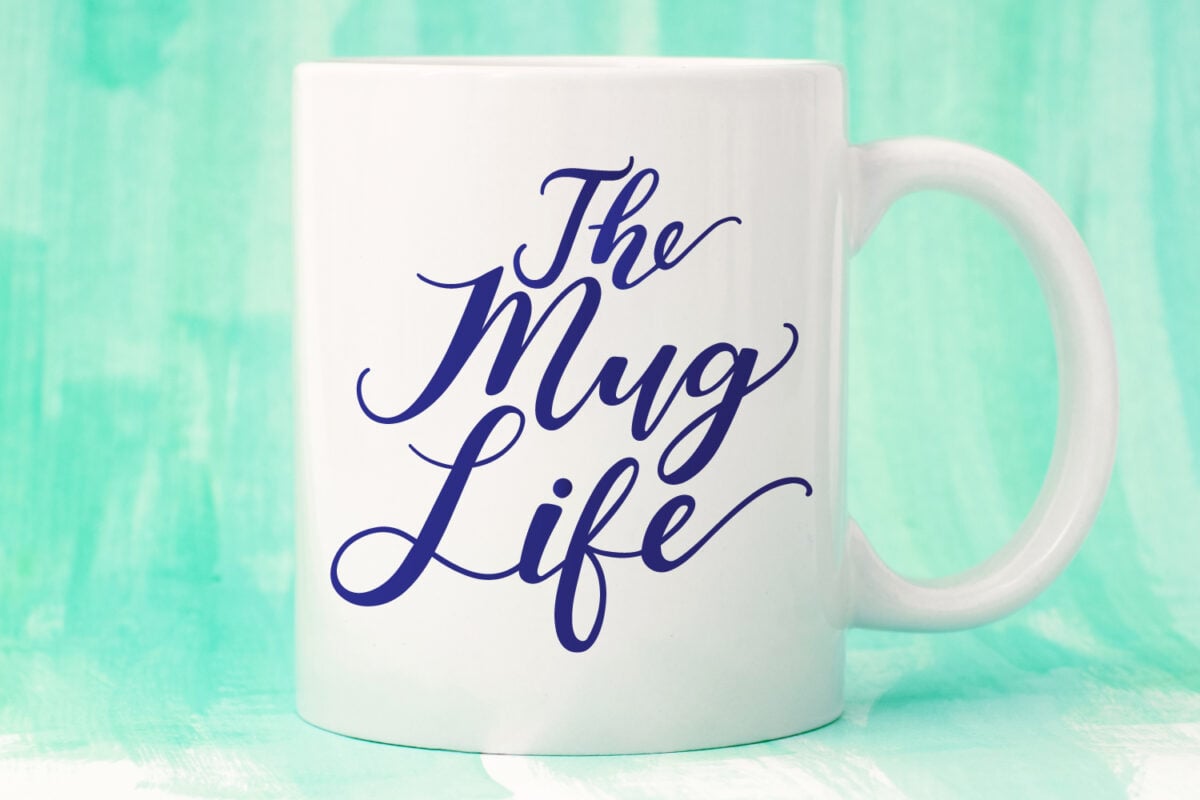 I've talked a bit here and on Instagram about how I'm on this crazy elimination diet. It's really strict, but it's allowing me to figure out a bunch of food intolerances and other issues. I eat certain foods on a four-day rotation—day one foods on day one, day two foods on day two and so on. No overlap between the days.
Thankfully coffee is on my okay list…but it's also on rotation, like all the other food I eat. Which means that I can only have coffee on day three. When I saw that, I basically wanted to cry. Coffee every four days?!
What am I, an animal?!
I asked (begged, pleaded, cajoled) my naturopath if coffee could be my one "cheat" on this elimination diet. I'll eat cod, and turnips, and buffalo, and mangoes, but please, can I have coffee every day? She gave me the okay! WHEW. Crisis averted.
That's how I know I'm living the mug life over here. Gimme coffee, or gimme…even more coffee. Then, I'd like some more coffee after that, please-and-thank-you.
(And yes, I drink it black because anything else that's good to put into coffee is not on my list. Four months into this elimination diet and I don't even miss the cream!)
If you love coffee (or tea!), you're going to love today's SVG! This hand-lettered Mug Life SVG is perfect for mugs and tumblers—let everyone know how much you love your favorite hot beverage! You could also put it on a sign over a coffee bar!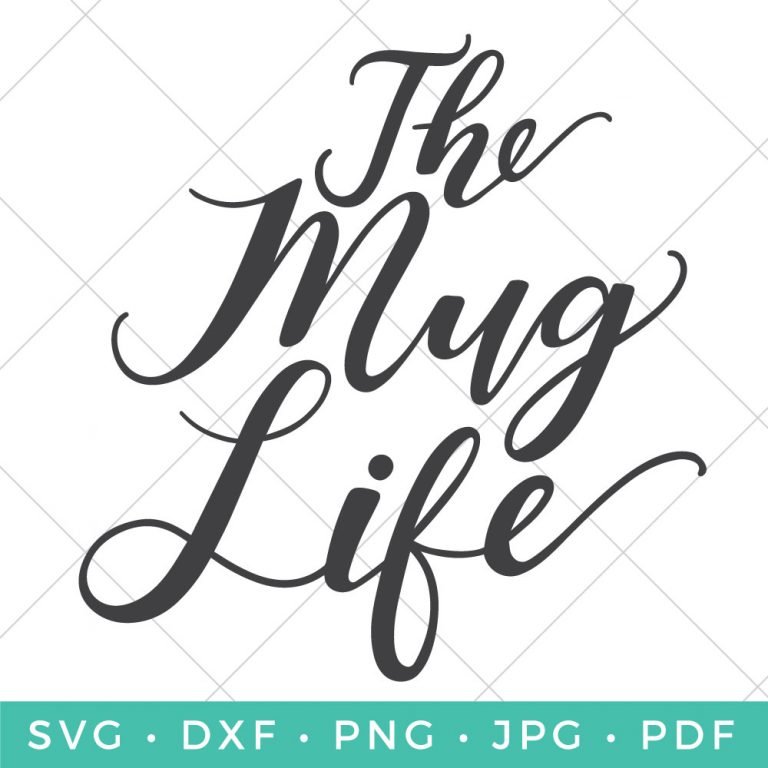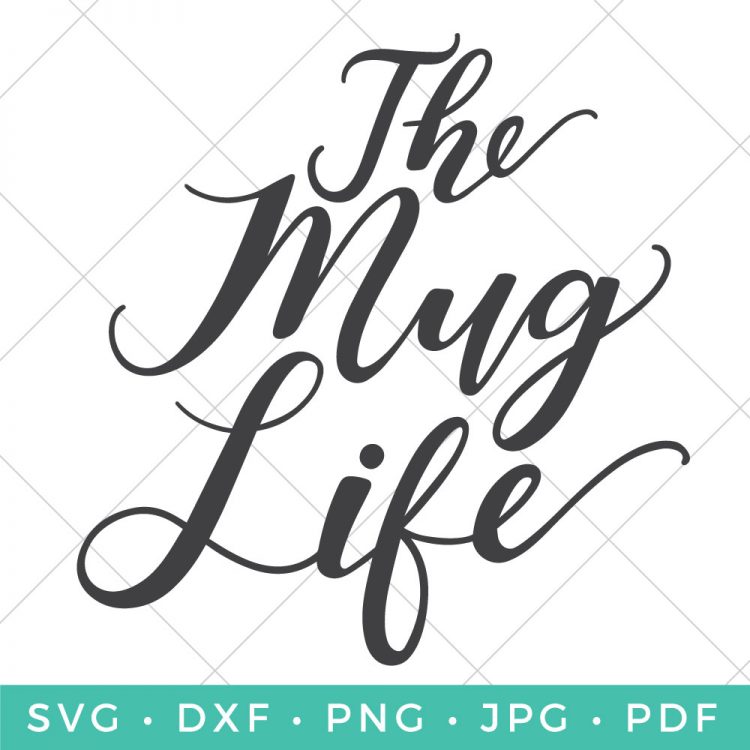 Download the Mug Life SVG Here
This hand-lettered The Mug Life SVG was free until 3/29/19. Now you can get it in our shop! If you want to be notified of flash freebies, join our mailing list.