Hey mamas, this Mom Boss SVG File bundle has four fierce cut files that will motivate you to keep on rockin' it!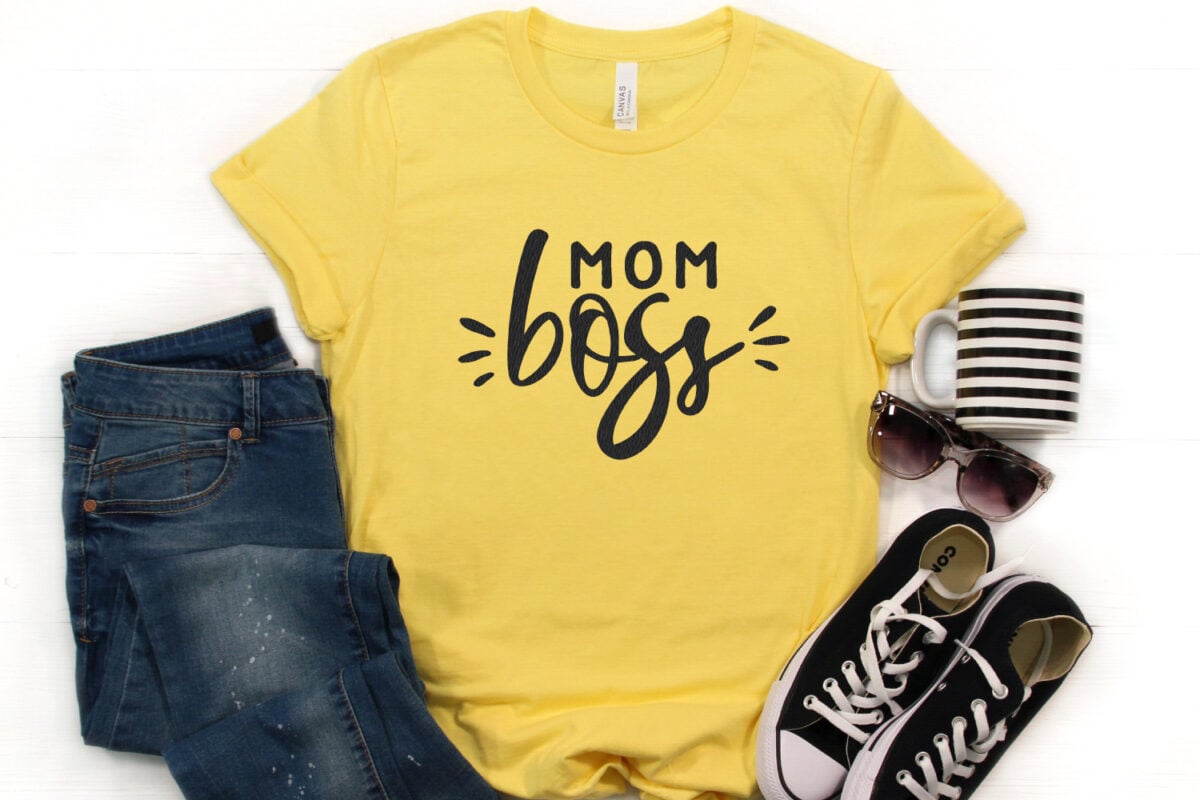 Want to save this post to reference in the future? Enter your email below and we'll send it right to your inbox!
Where are all my mom bosses?!
Guess what? Having "a job" is not what makes you a mom boss.
Answering to anybody calling you mom automatically makes you a boss mom!
Whether you own your own business, go into an office, work from home or work your home—you are getting it done. Own it!
I own my own business and I also happen to be a mom to two ridiculously cute and energetic twin boys. I hustle in my business. I hustle as a mother. I get things done in my business. I get things done as a mother. I set goals for my business. I set goals as a mother. I'm boss of it all!
And I have no doubt, if you're a mom, you're doing the same exact thing. We don't have to do it all, we don't have to be perfect, and we don't have to have it all figured out—we just have to be our awesome selves. We can do that!
I created this Mom Boss SVG bundle as a reminder to me, to you, to all the mom bosses out there that we are a force! Things can (and will) look a little messy sometimes, but that doesn't mean you're not showing up. From one tired but driven mama to another—we got this!
Create, inspire and motivate with these four fun and fierce SVG files. Add a little boldness to t-shirts, planner covers, computer bags, notebooks, or office decor. Keep on doing what you're doing!

Get the Mom Boss SVG Here
Enter your email address below to get this free file! If you're having trouble, make sure your pop-up blocker is turned off. Still having problems? Check out our Downloads FAQ.
Buy the Mom Boss SVG Bundle Here