Sloths, sloths and more sloths! From printables to crafts, embroidery and sewing projects, these sloth crafts and DIY ideas are sure to make you smile!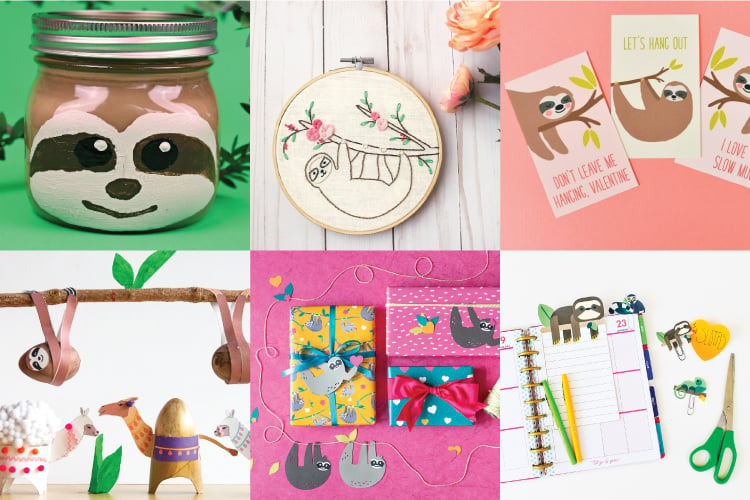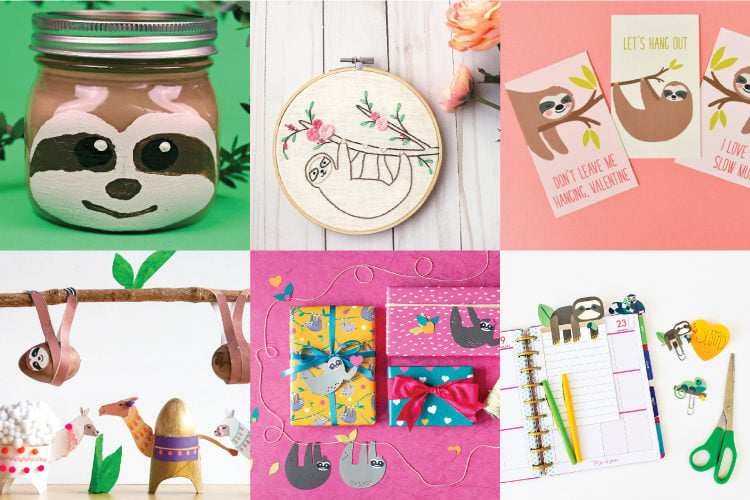 I like to think that my Harry Potter patronus is a sloth. They are slow, calm, relaxed, and they don't even care. They're like a honey badger, but friendly.
Is it too much to ask to want to be a sloth? I think I'd make an excellent sloth. Since I can't actually be a sloth, or legally own a sloth, and my husband is pretty much against me keeping a secret sloth in our guest room, I guess I will just have to design, craft and create inspired by this primarily upside-down mammal!
Sloths always appear to be smiling and for good reason. They live in the tropical rainforest, they sleep up to 10 hours at a time and can spend 90% of their time motionless. Sounds magical. Can I get an amen from the other moms out there?
Bring these cool creatures to life with this collection of sloth crafts and DIY ideas. Create everything from sloth banners to bookmarks to coffee cup cozies—all featuring the furry mellow sloth.
SLOTH CRAFTS AND DIY IDEAS
Please click through and pin from original sources
I need somebody to make me one of these Sloth Lovies from dearstelladesign.com, they are absolutely adorable!!