Grab your beads and your king cake — it's time for Mardi Gras! Use these Mardi Gras SVG files to make cute shirts, tumblers, and tote bags to celebrate Fat Tuesday!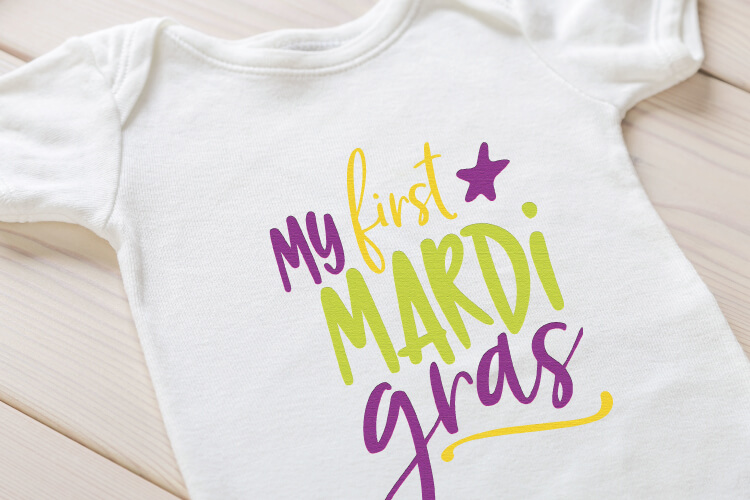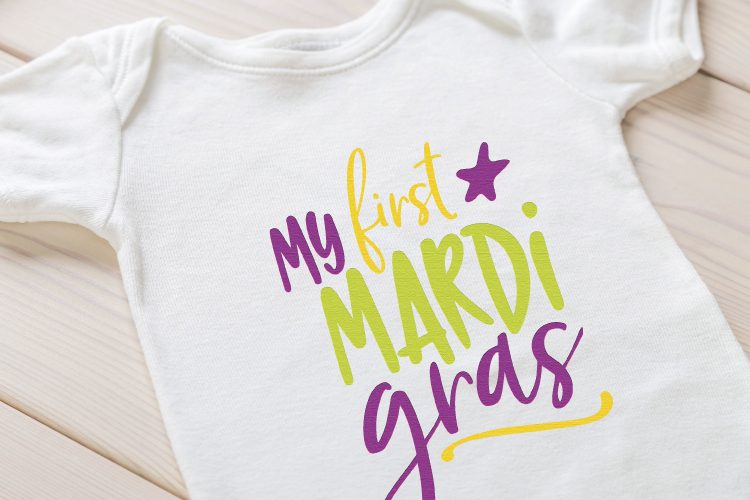 Want to save this post to reference in the future? Enter your email below and we'll send it right to your inbox!
I was getting ready for St. Patrick's Day over here when I realized I'd skipped right over doing something for Mardi Gras! Mardi Gras falls on February 13 this year—let the good times roll!
I always thought Mardi Gras was held the day before Ash Wednesday as a last night of eating and revelling before the Christian fasting season of Lent starts 40 days before Easter. But I did a little research and for some locales, the Mardi Gras festival stretches much longer than one day—starting on the first day of Epiphany, just 12 days after Christmas! Depending on when Easter falls that year, that's some serious party time! I'd love to make it to one of the big Mardi Gras or Carnaval festivals sometime—what an experience!
(Plus, I plan on eating more beignets than is probably reasonable!)
For this week's flash freebie, I've designed FOUR fun Mardi Gras SVGs! Whether you're just celebrating with a King Cake at home or if you're donning your beads and bling in New Orleans, these Mardi Gras SVG files are perfect for making cute t-shirts or tumblers in honor of Fat Tuesday.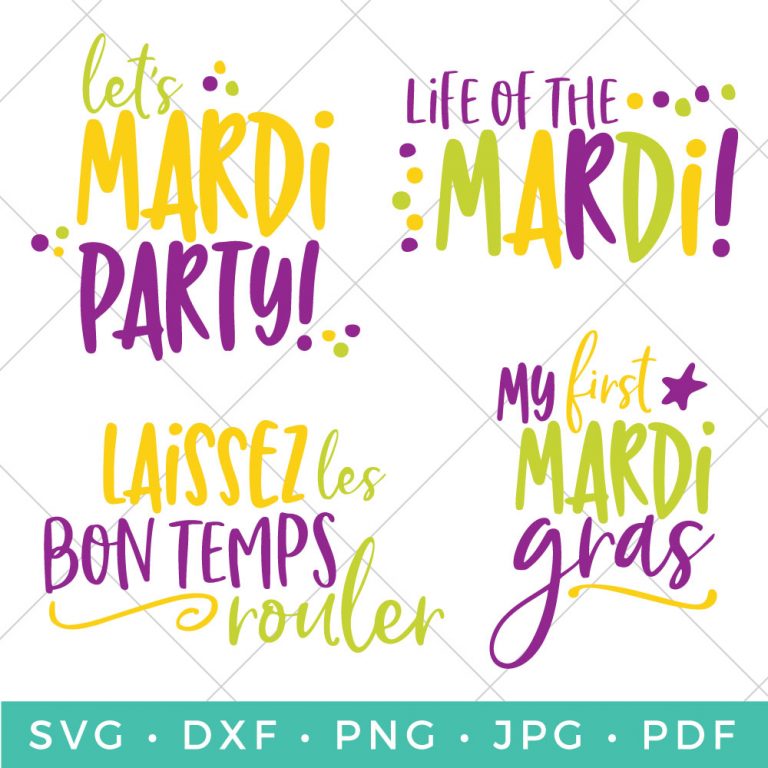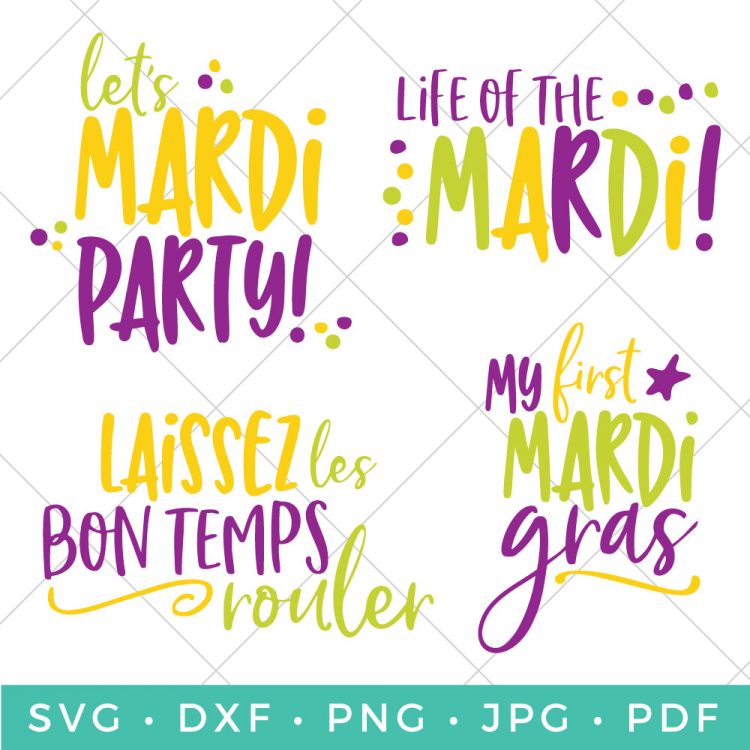 Download the Mardi Gras SVG Files
This file was free through 2/9/18. Now you can get it in our shop! If you want to be notified of flash freebies, join our mailing list!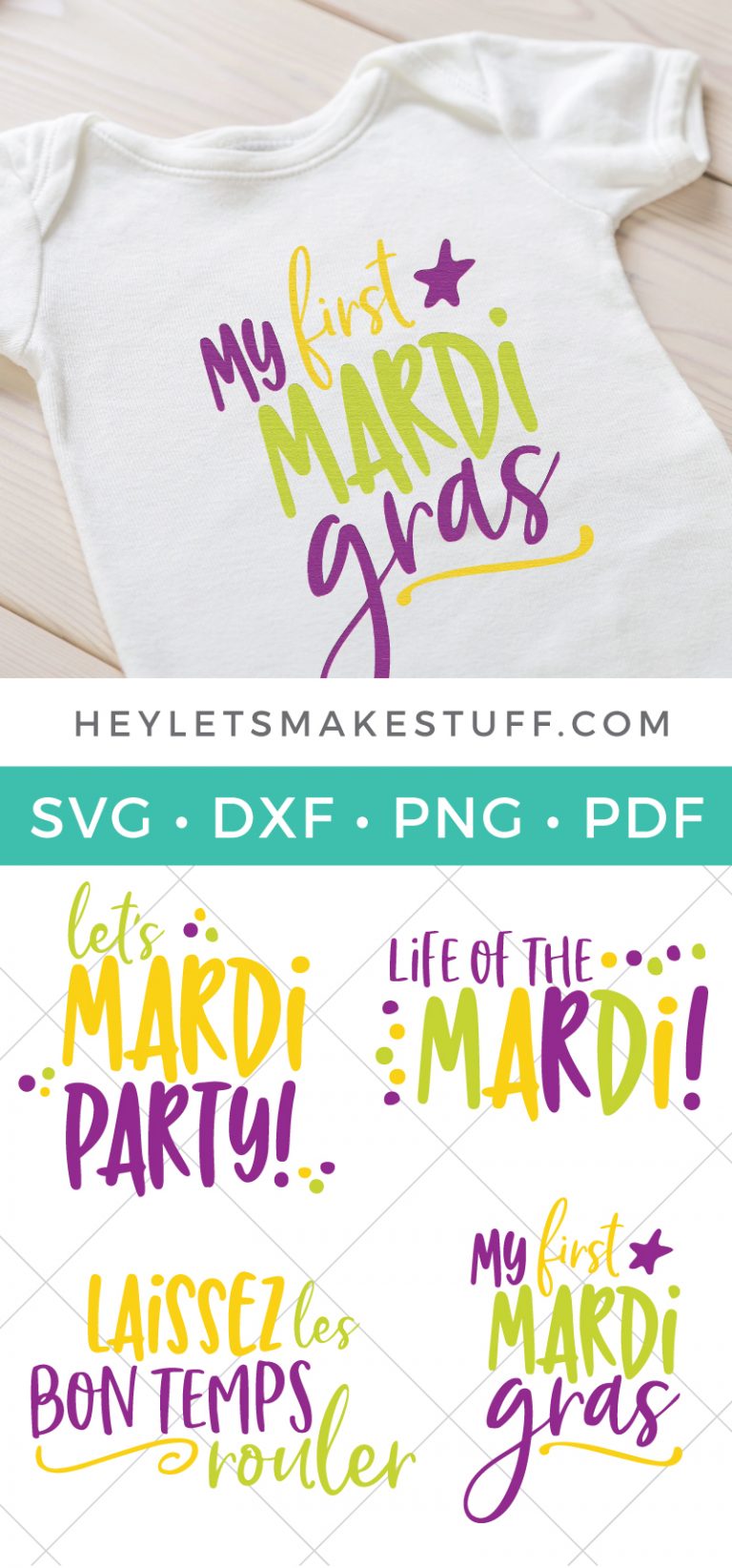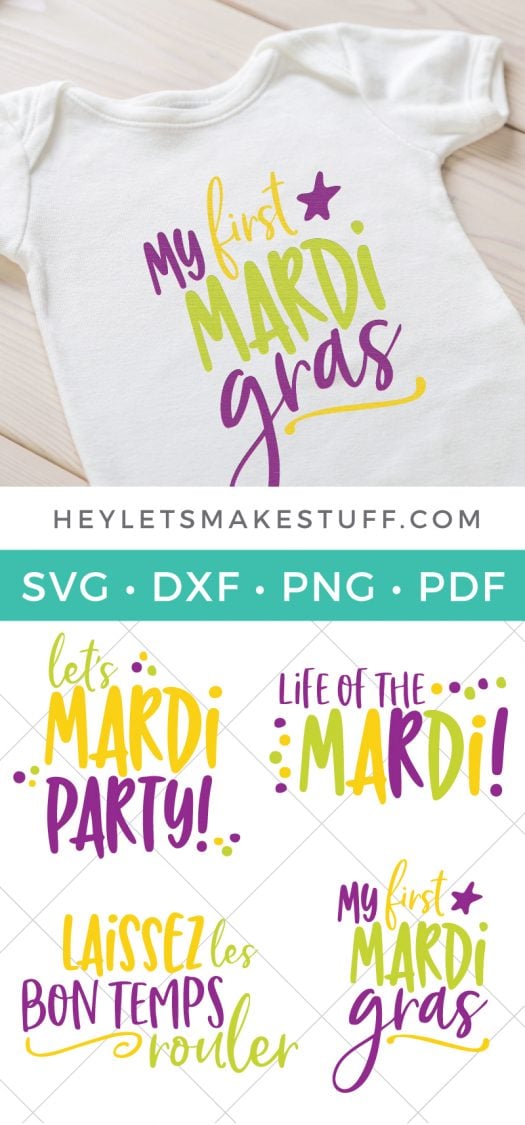 More Mardi Gras Fun!
Mardi Gras Handprint Masks – That's What Che Said
King Cake Dip – Homemade Hooplah
Crawfish Beignets – Cooking Bride
Throw a Mardi Gras Party