Show your love for your home state with these adorable "locally grown" cut files! Particularly cute on onesies, but also perfect for t-shirts, mugs, and totes. The heart can be moved around to be placed on your hometown. Get them individually or as a set of 50.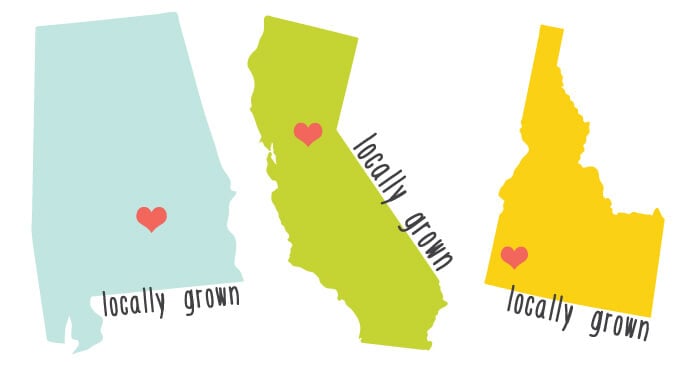 Want to save this post to reference in the future? Enter your email below and we'll send it right to your inbox!
If you are looking for the perfect personalized gift to make for a baby shower, these Locally Grown cut files are perfect for making personalized onesies! Or put them on a tote, mug, or t-shirt to share your own love for your state! These would also be absolutely adorable on tags for canned goods, jam, or other locally made food.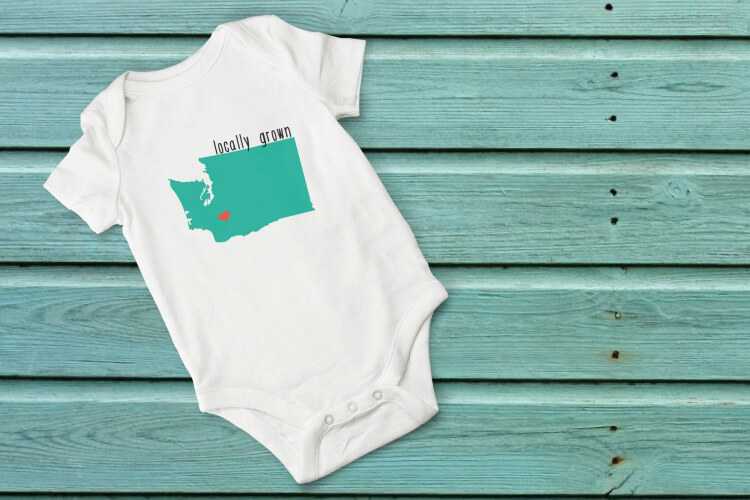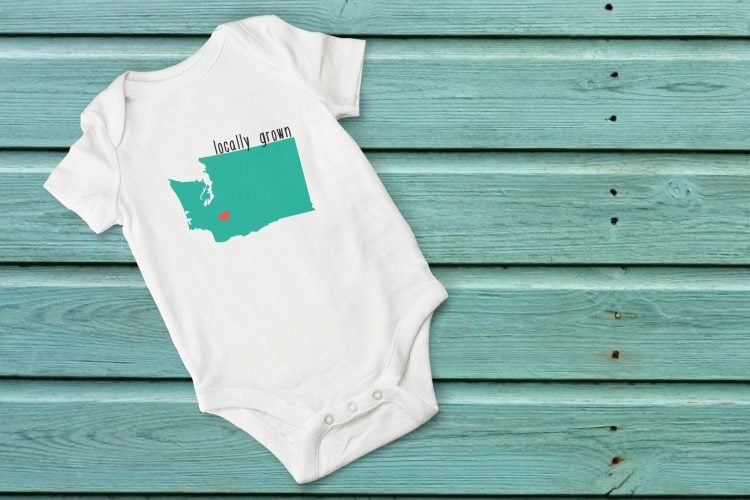 You can move the heart around in Cricut Design Space or Silhouette Studio (or whatever program you have) to fully customize this cut file to your hometown. Unsure about how to layer vinyl? Here's an instructional post!
You can also take off the "locally grown" text and keep it simply the state and heart — perfect if you live in another state and your heart is still back home. I would have loved a tote bag with the California decal on it while I was living 3000 miles away in Boston for graduate school. I will always be a California girl at heart!
Get Your Individual State
These cut files are available individually in my shop for $2.50. Use the arrows at the bottom of the page to scroll through all the states to find yours!
Get All 50 States — a HUGE savings!
Download all fifty states right here for just $15! This is a $110 savings over buying the states individually!