Use the scoring capabilities of your Cricut Explore or Maker to craft these Paper Rosette Hearts for Valentine's Day! The Cricut makes it easy to make these cute Valentine's Day decorations.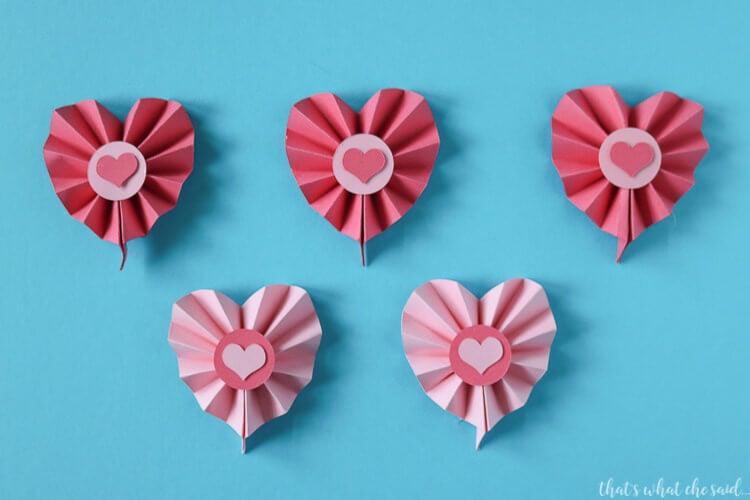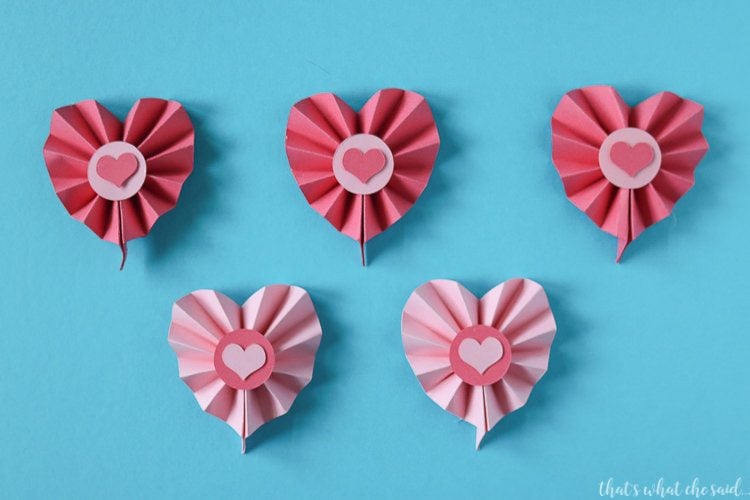 Want to save this post to reference in the future? Enter your email below and we'll send it right to your inbox!
Happy Monday, my friends! Today I'm joining with some blogger friends to share a bunch of Valentine's Day projects you can make on your Cricut! Head to the bottom of this post to see all of the projects in this hop!
Get & Cut the Paper Rosette Hearts
One of the capabilities of my Cricut that I just love is the scoring feature. If you haven't used the scoring stylus before, I have a great beginner's post all about using the Cricut Scoring Stylus that will help you get started. You can also use the Cricut Scoring Wheel if you have a Maker.
These paper rosette hearts are super easy to make using your Cricut. Just fill out the form below and the SVG file will be sent directly your inbox.
Enter your email address below to get this free file! If you're having trouble, make sure your pop-up blocker is turned off. Still having problems? Check out our Downloads FAQ.
Upload your images into the Cricut Design Space. Change all of the yellow lines in the file to scoring lines, by clicking on each of them in the layers panel and changing them from cut to score. You can also resize this if you want to make it smaller or larger (if larger, you will need larger paper and a 12″ x 24″ mat). You will also have a heart and two circles (one for the front and the back).
Then click Make! The Cricut will cut and score your heart in no time flat. The scoring is hard to see in this photo, but it's there. I recommend using a lighter paper vs. a heavier cardstock.
Stop pulling your hair out and start creating confidently with your Cricut! Finally understand how to use your Cricut with my Learn Your Cricut eBooks!
Assemble the Paper Rosette Hearts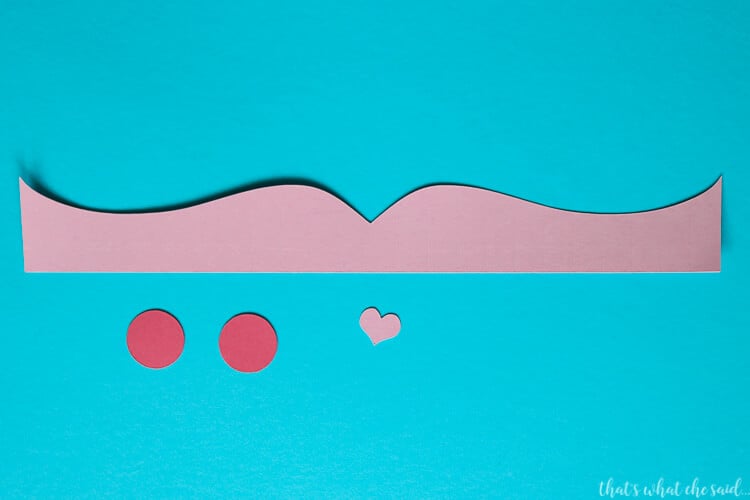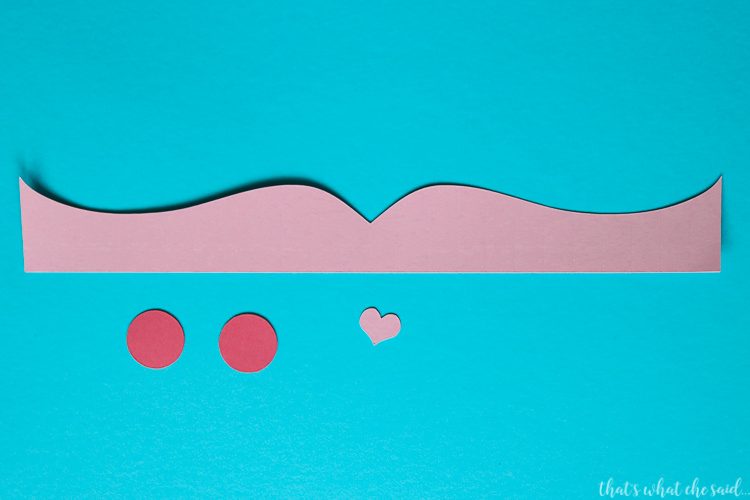 Once you have your file cut, fold on the score lines. One each end you should have the first fold line folded up like a mountain, as opposed to down like a valley.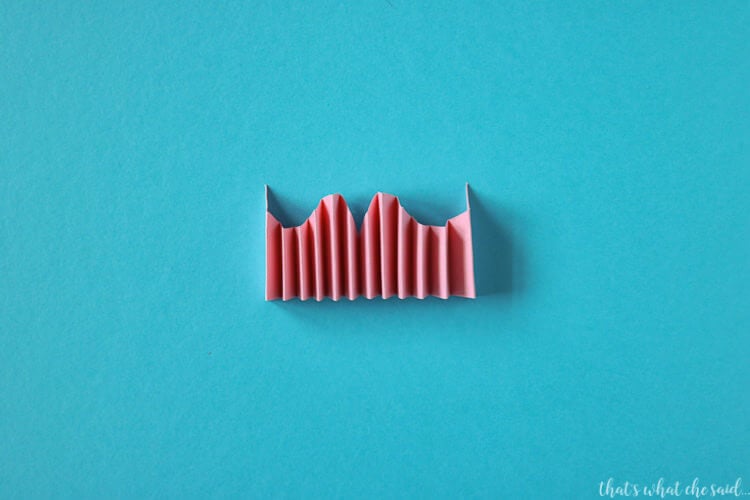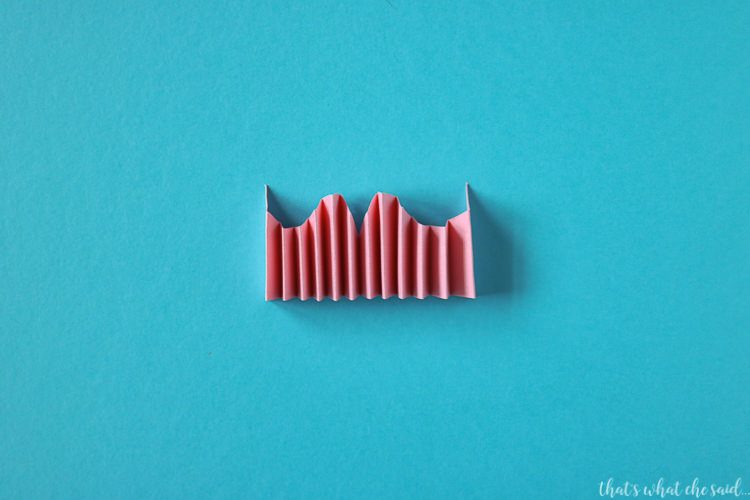 Secure the two ends of the heart using glue — I like my glue gun for this.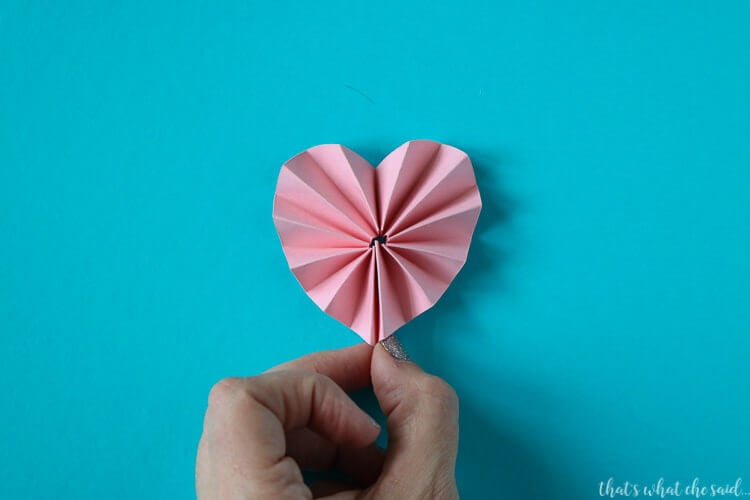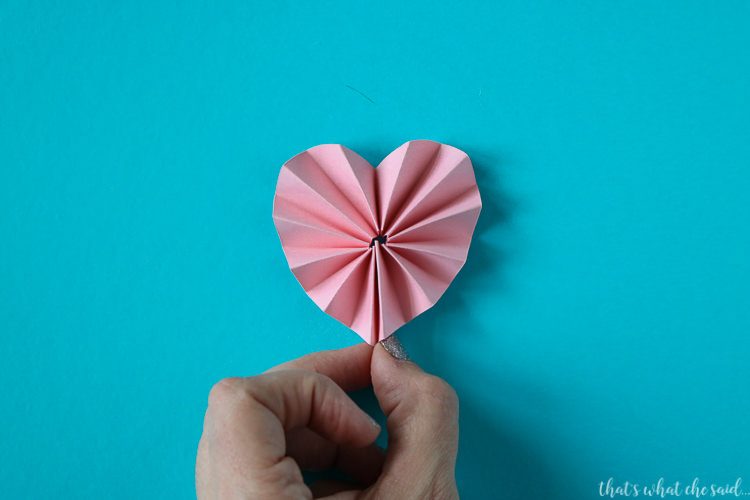 Then flatten your heart and use your glue gun to attach a circle to both sides of the heart. Glue your small heart on the front and you're done!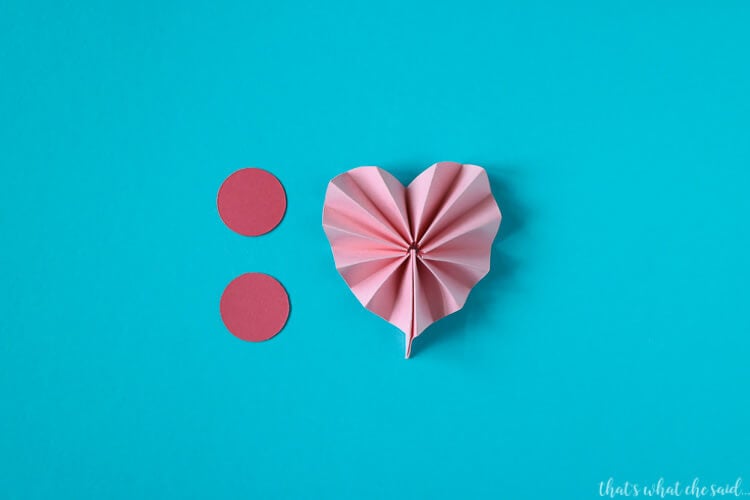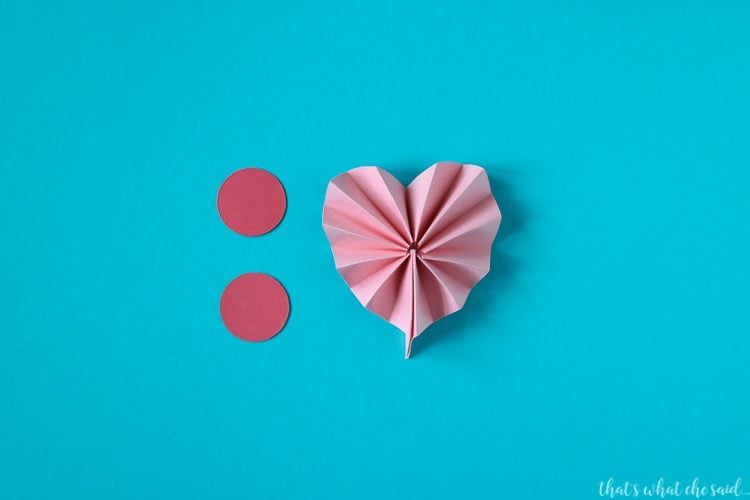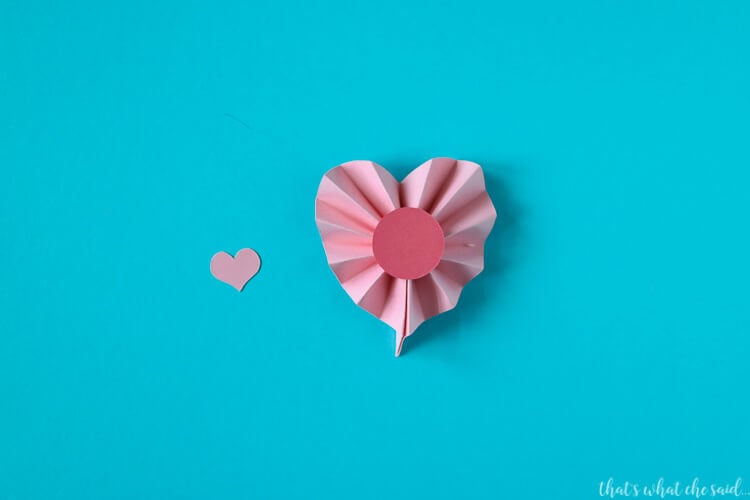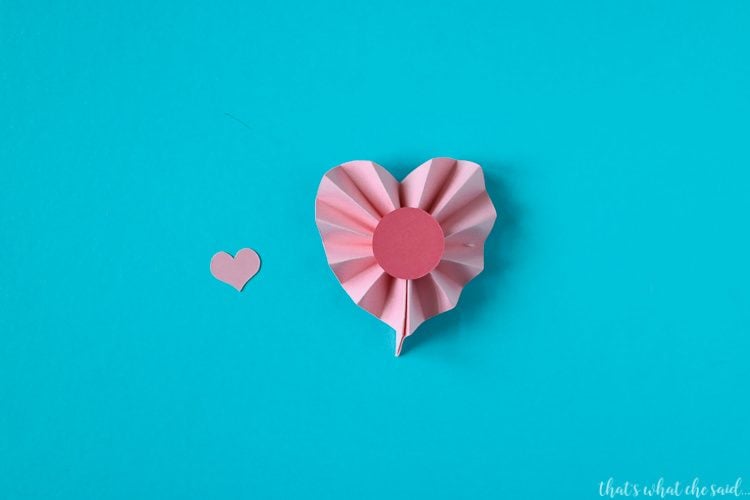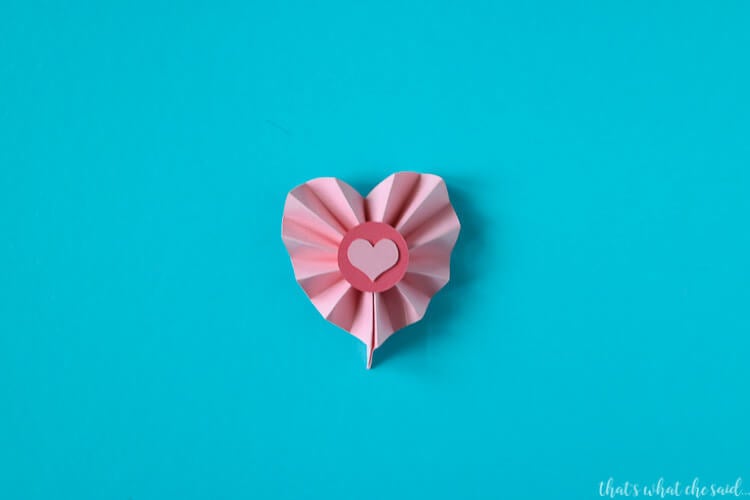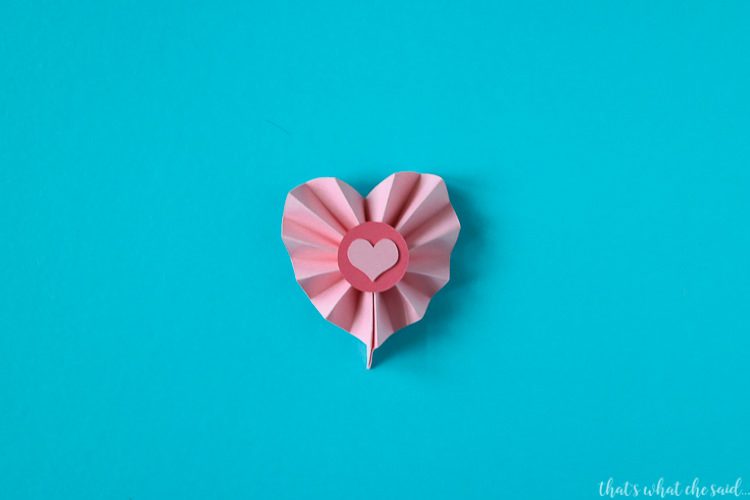 These would make super cute gift tags and would be adorable strung together in a garland. Make a giant one for your front door!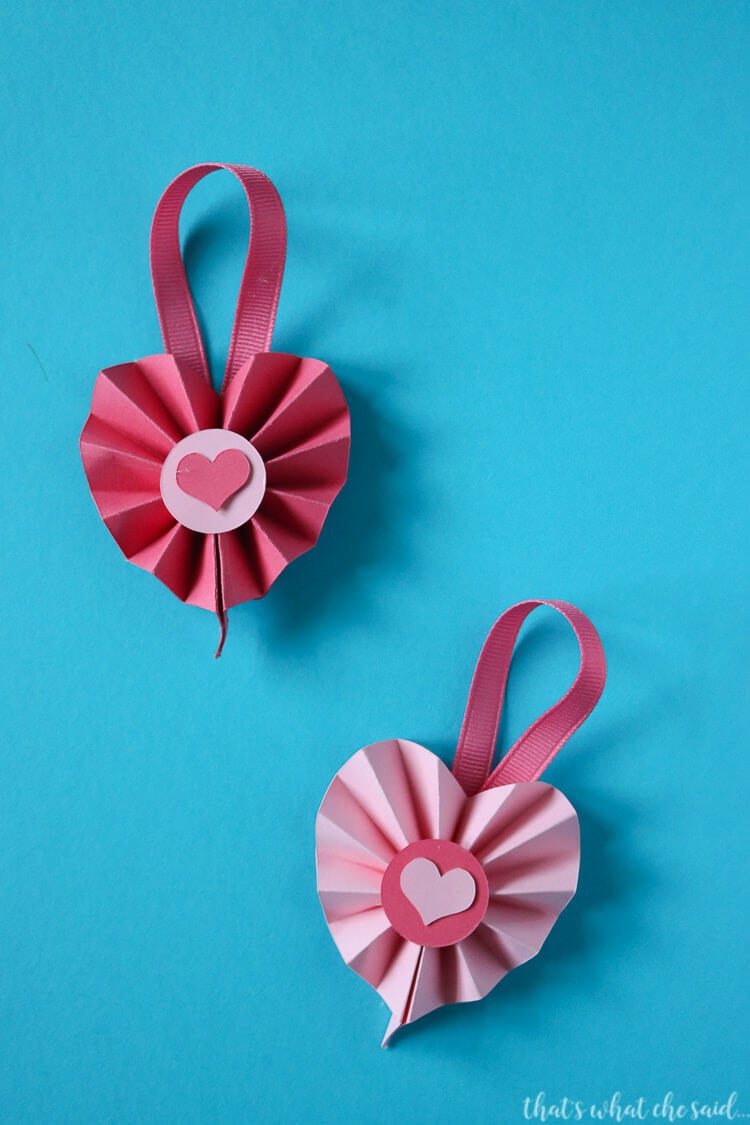 A HUGE thank you to my amazing friend Cheryl from That's What Che Said. I wanted to get this post up in time to participate in this fun Valentine's Day Cricut blog hop, but I have been so sick this last week (this horrible cough will. not. die.). She took my file and made and photographed these for me. I don't say it often enough — the support I have from my blogger friends is incredible and I am beyond blessed to be apart of such an amazing community.
A few of Cheryl's posts you might love: Rock My Socks Off Printable Valentine | Crazy Straw Valentine's Day Cards | Dinosaur Valentines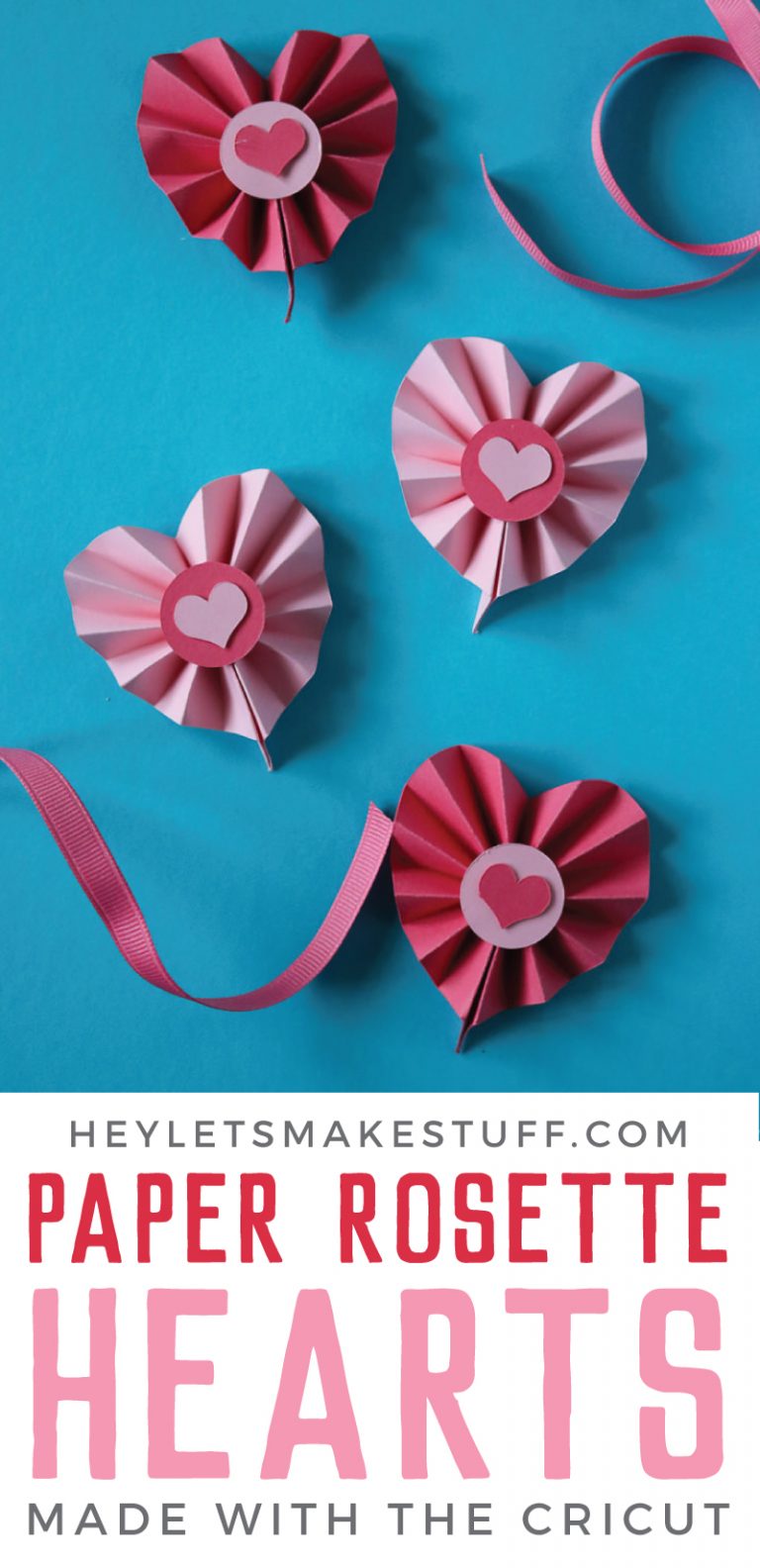 Valentine's Day Party Ideas