This Hello Spring sign is made using a Glowforge or other laser cutter! This sign is easy and quick to make—it's the perfect addition to your spring home decor.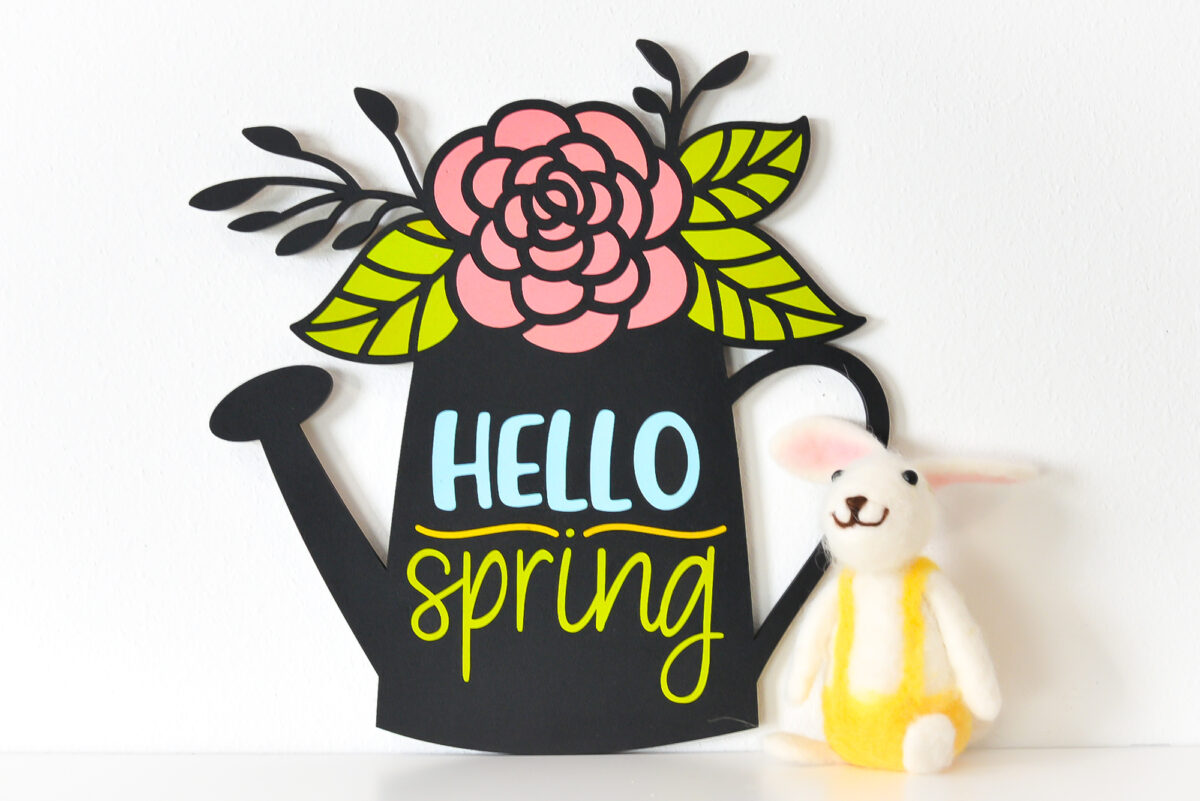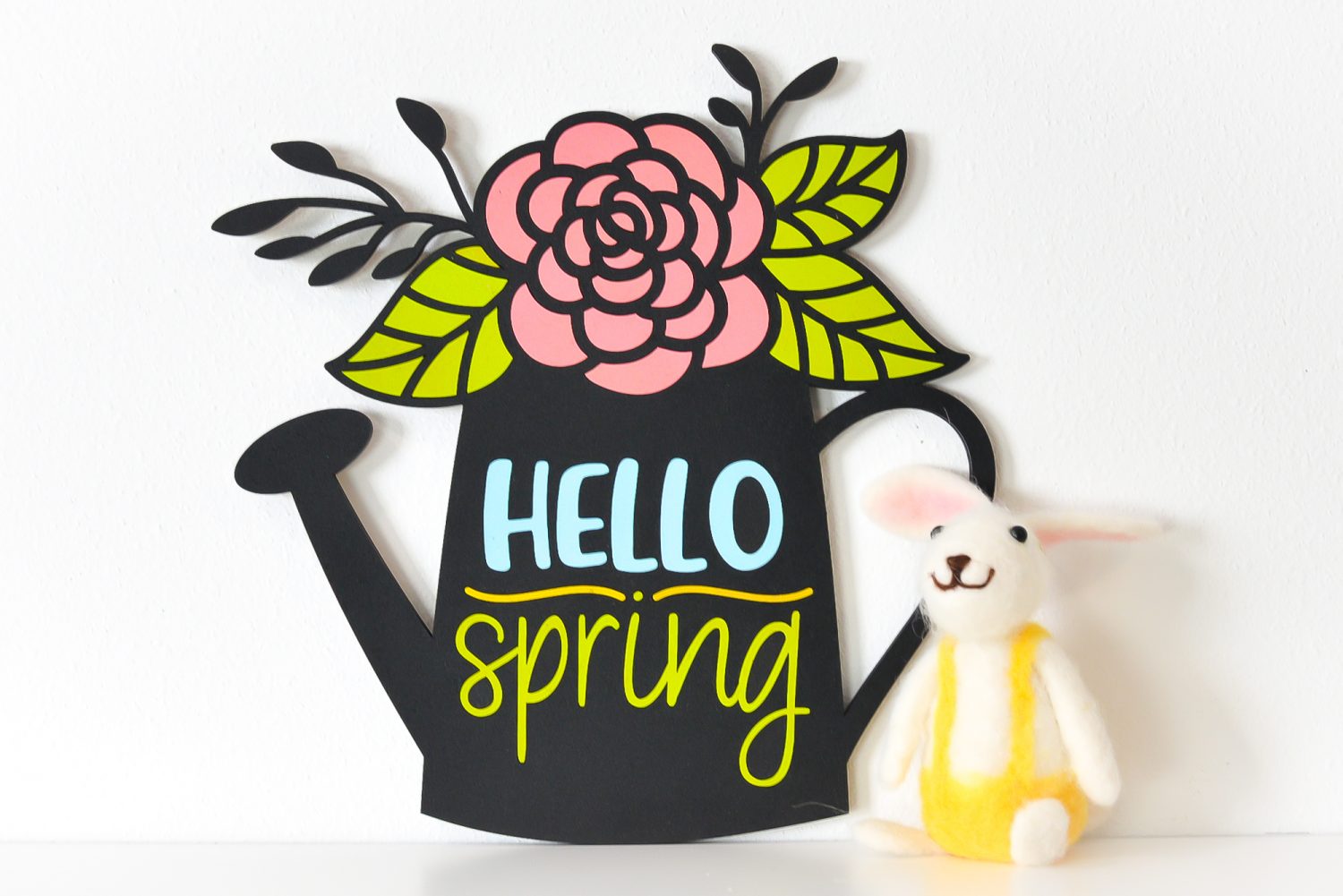 If you're ready to leave winter crafting behind and start making projects for spring, I have the cutest sign for you to make today! This "Hello Spring" watering can sign can be made using your Glowforge or other laser machine—you can even use this file in your Cricut or other cutting machine if you'd like!
Not sure what a Glowforge is? I wrote all about it in my Glowforge Overview: What to Know Before You Buy! You can also save up to $500 on a machine in that post!
This post will show you how to make a sign using a Glowforge—including how to use the "negative" cutouts as painted insets in your project! I'll also share my best tips and tricks for making signs so you can craft even faster.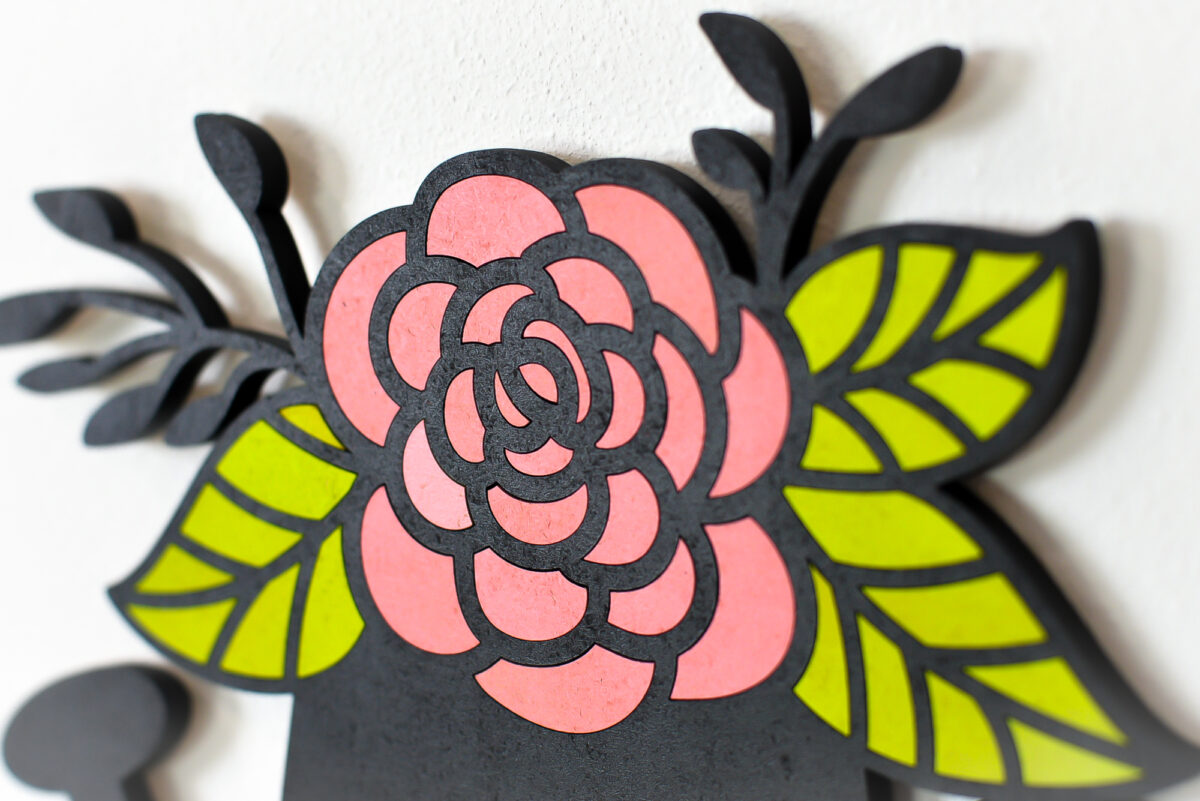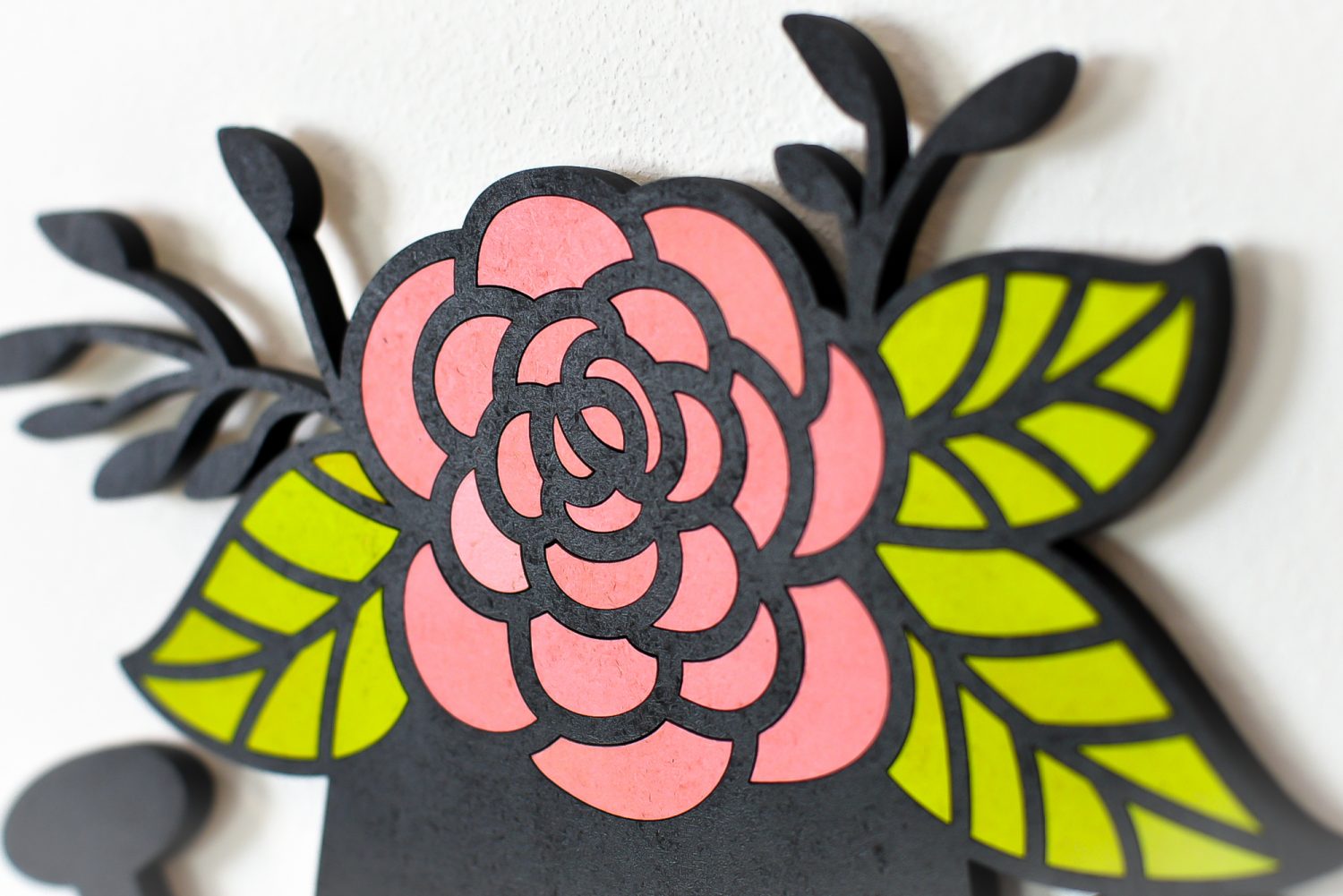 Hello Spring Sign Supplies
Glowforge or other laser cutter
One sheet of Glowforge proof-grade draftboard or other material of your choice (wood, acrylic, etc.)
Craft knife and ruler
Hello Spring File
Download the Free Hello Spring SVG under Laser L2
This file can be found in my Free Craft Resource Library. The file number is: L2.
Want access to this free file? Join my FREE resource library! All you need is the password to get in, which you can get by filling out the form below!
Hello Spring Sign Instructions
For this sign, I'm cutting it out of Glowforge draftboard—it's one of my favorites because it's cheap, easy to cut, and looks nice when painted. You can also cut this out of other materials if you have them!
Prepare the Draftboard for Cutting
To make assembling this project easier, I am using 3M double-sided adhesive. It's basically a sheet of double-sided tape that will allow you to assemble the project without glue. Hooray!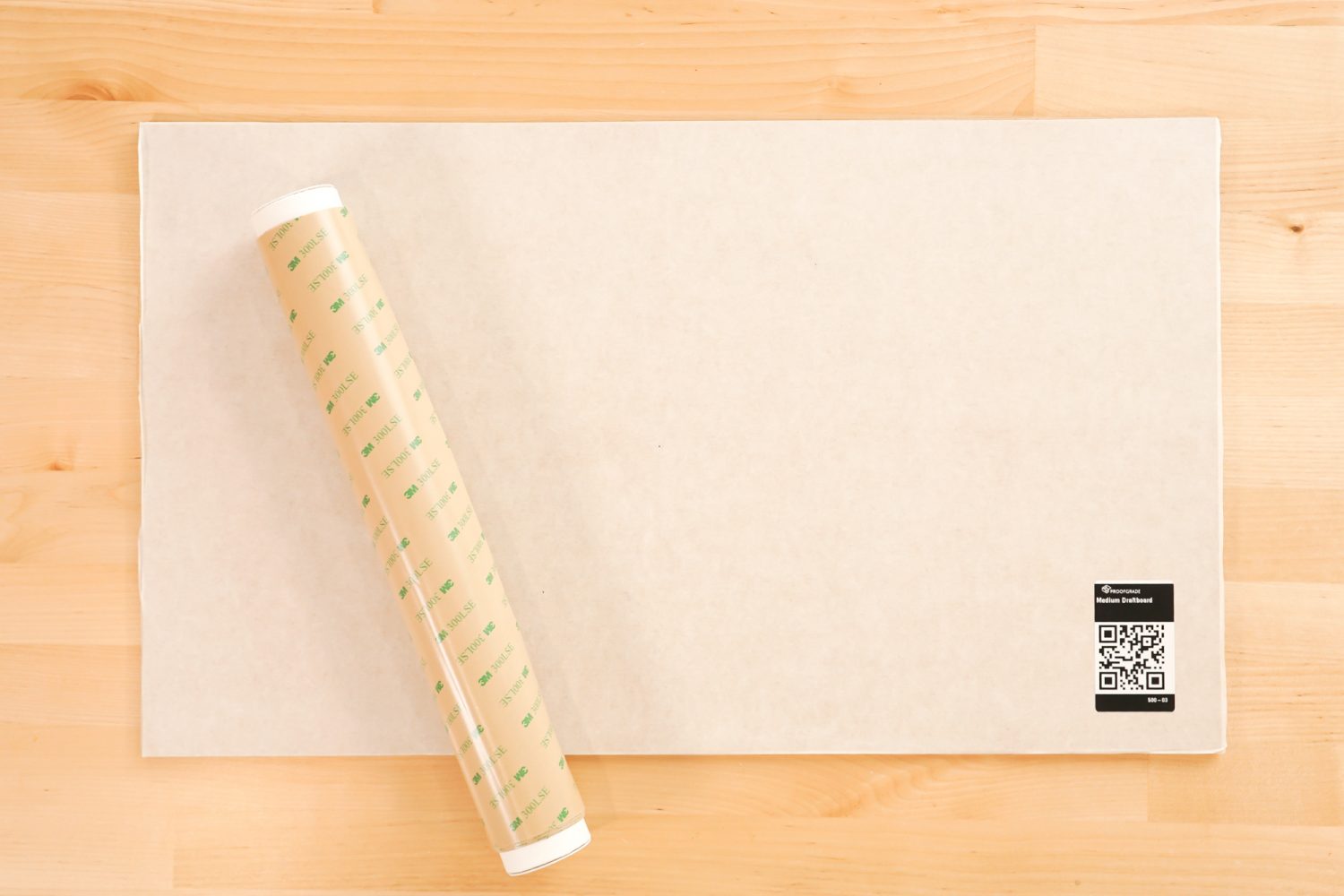 If you're using a material that's already masked like the Glowforge draftboard, peel off half of one side of the masking. I find that using a craft knife to score the mask before I peel it off makes things easier.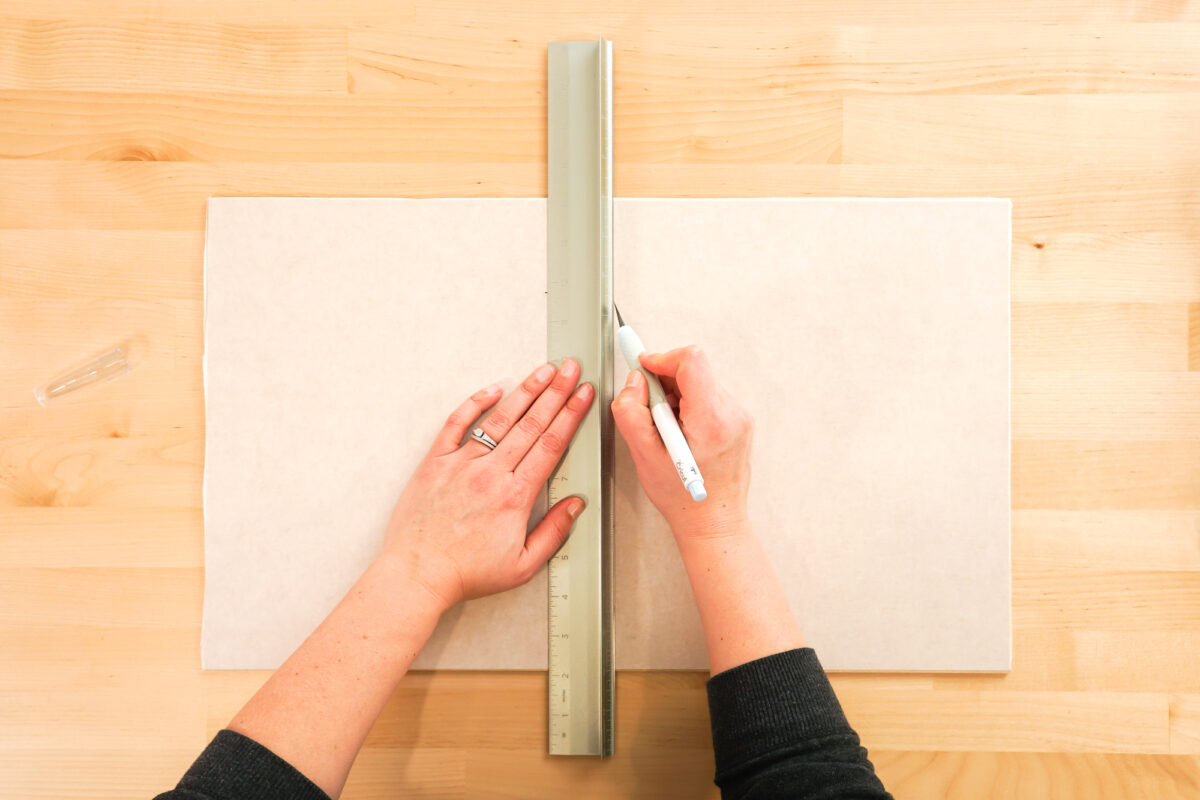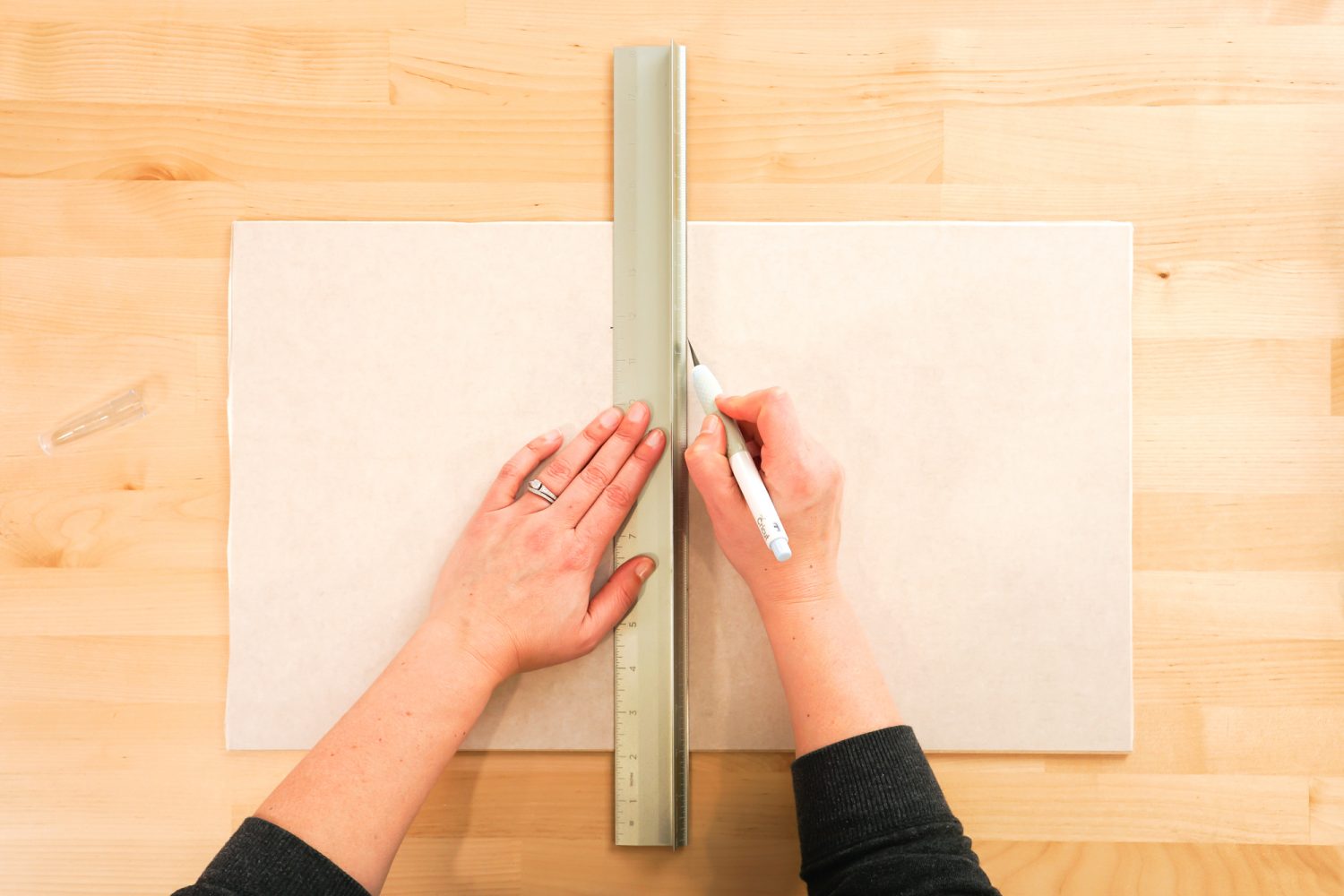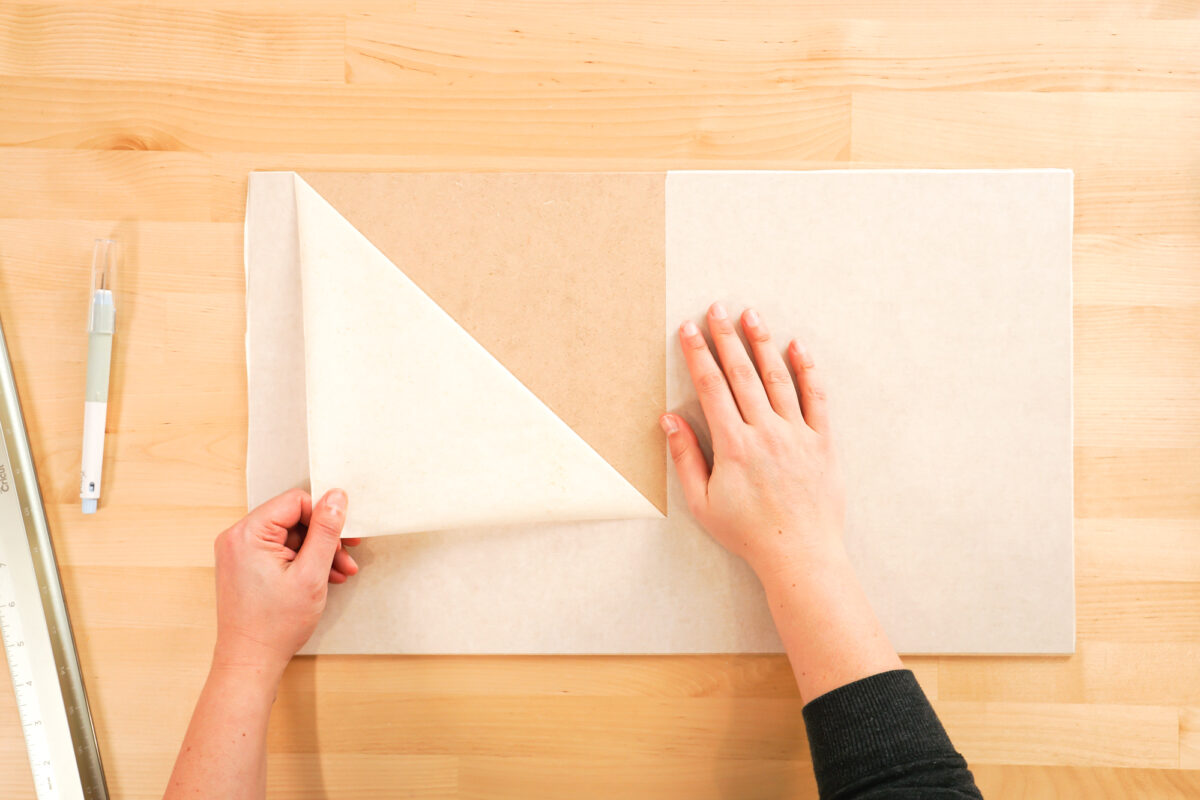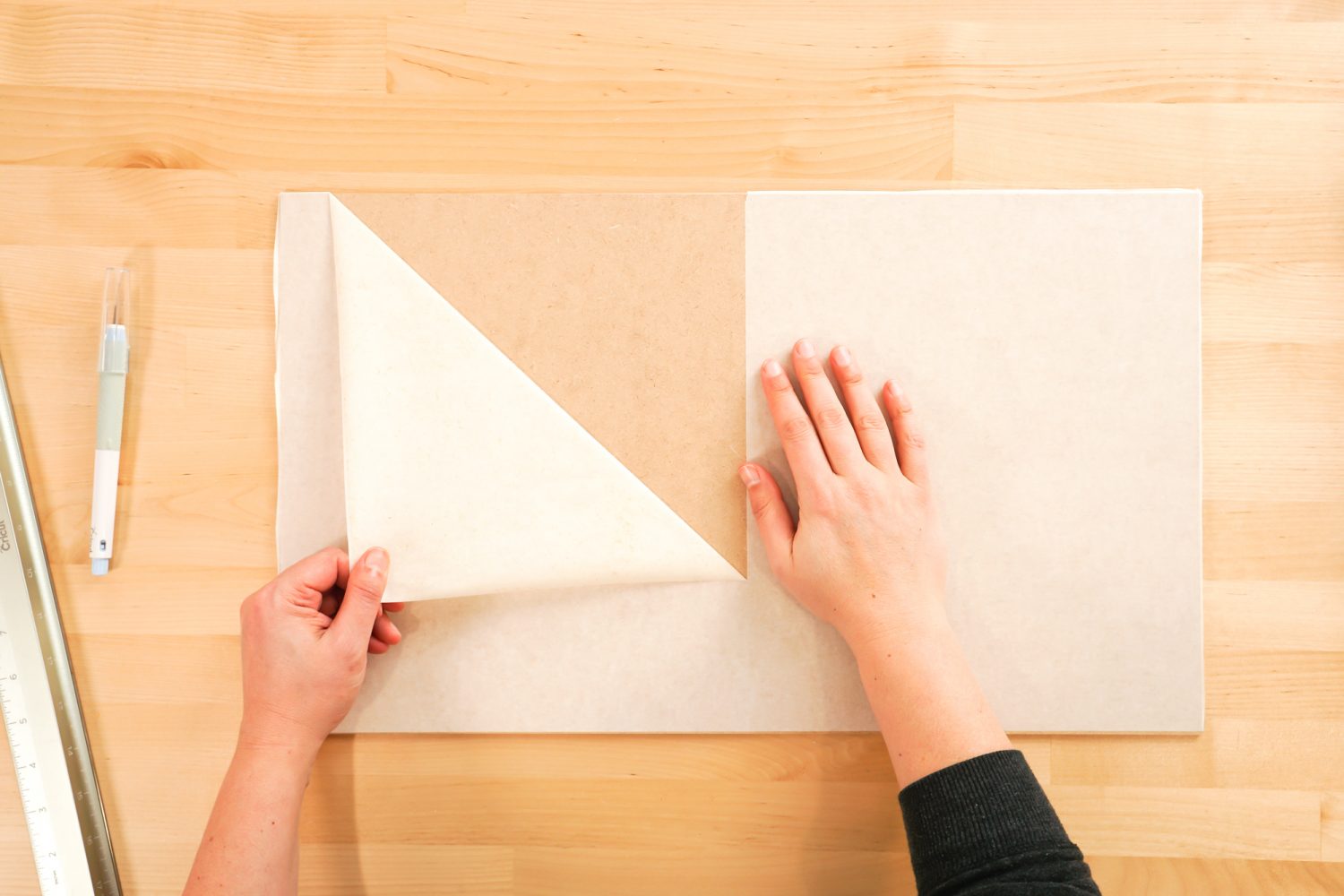 Then, starting at one end, place the adhesive on the un-masked side of the draftboard, trying to avoid bubbles. Use a brayer to push out any leftover bubbles.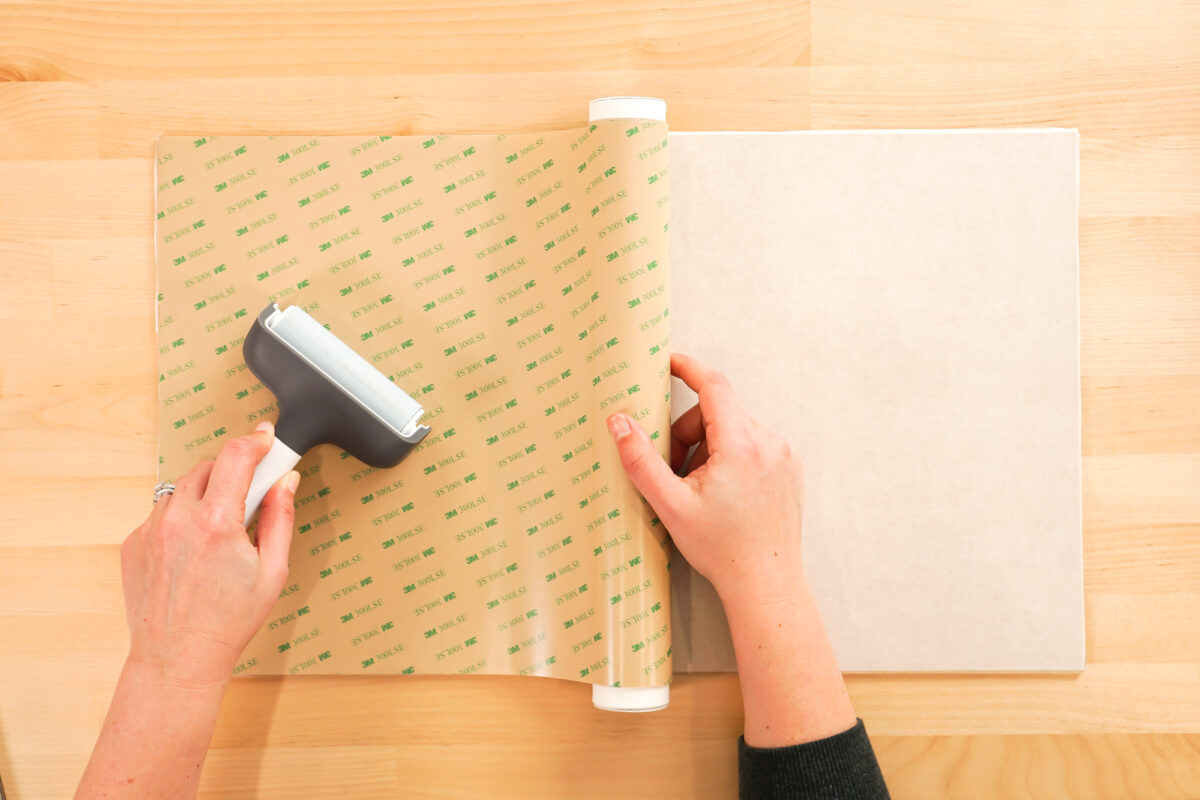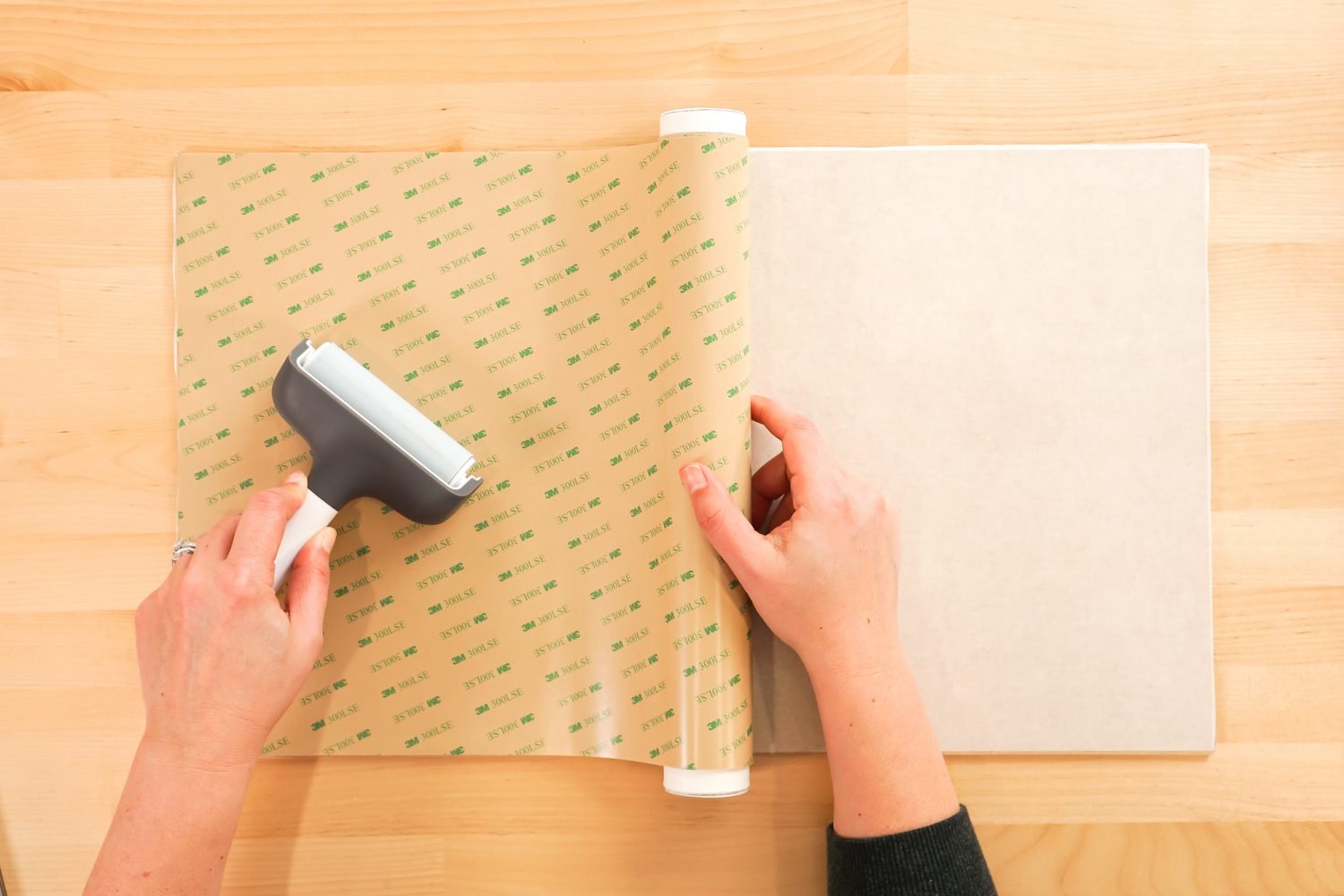 Then use a craft knife to trim the adhesive, and the brayer to push out any leftover bubbles.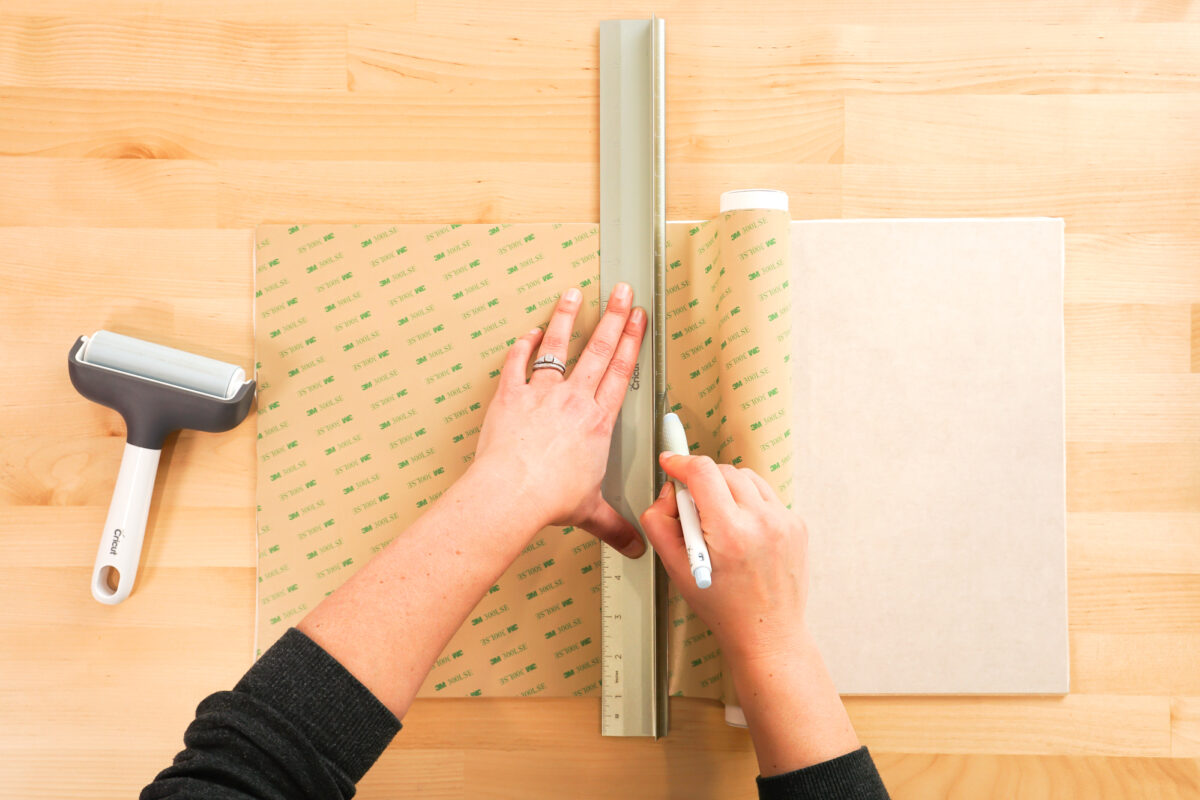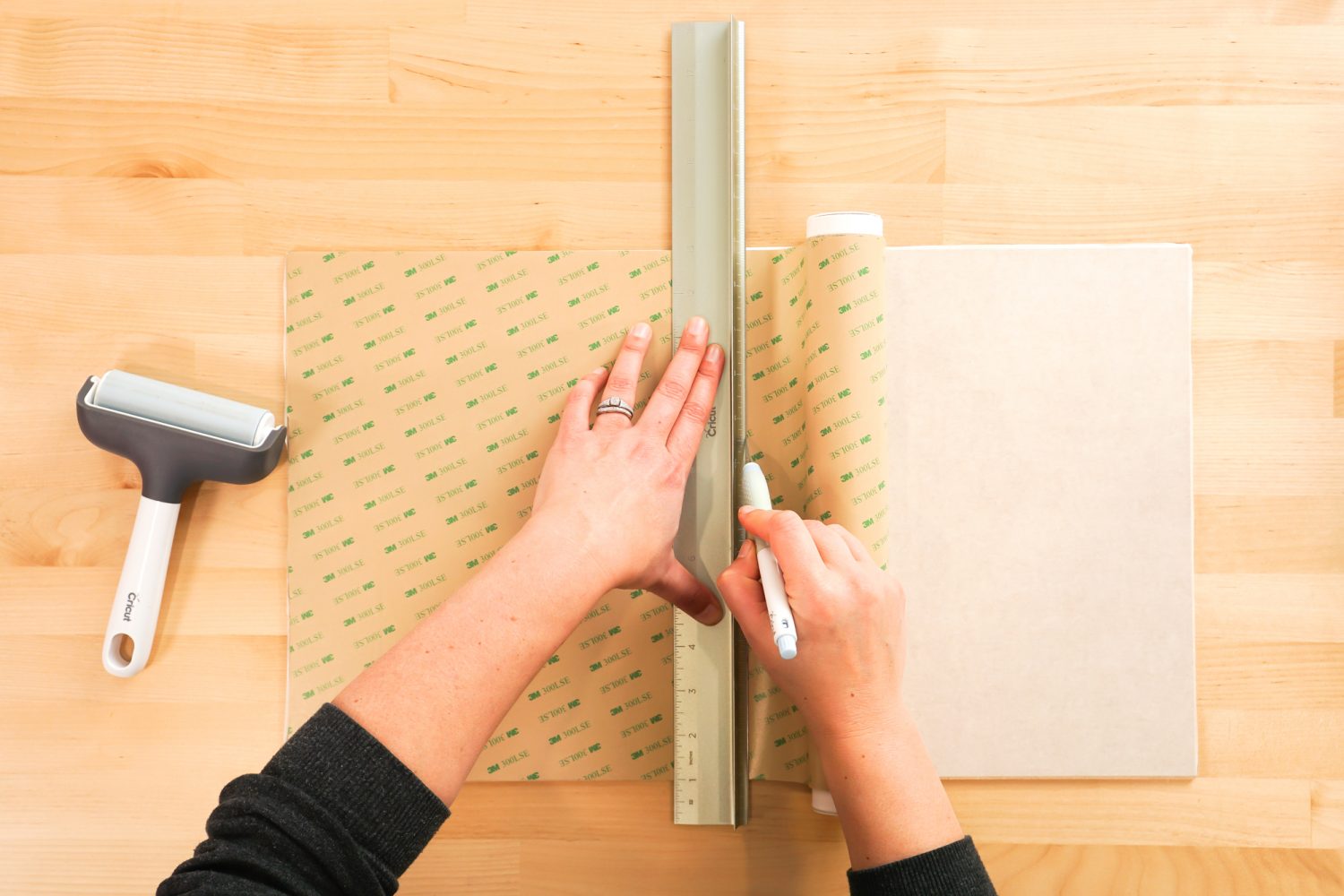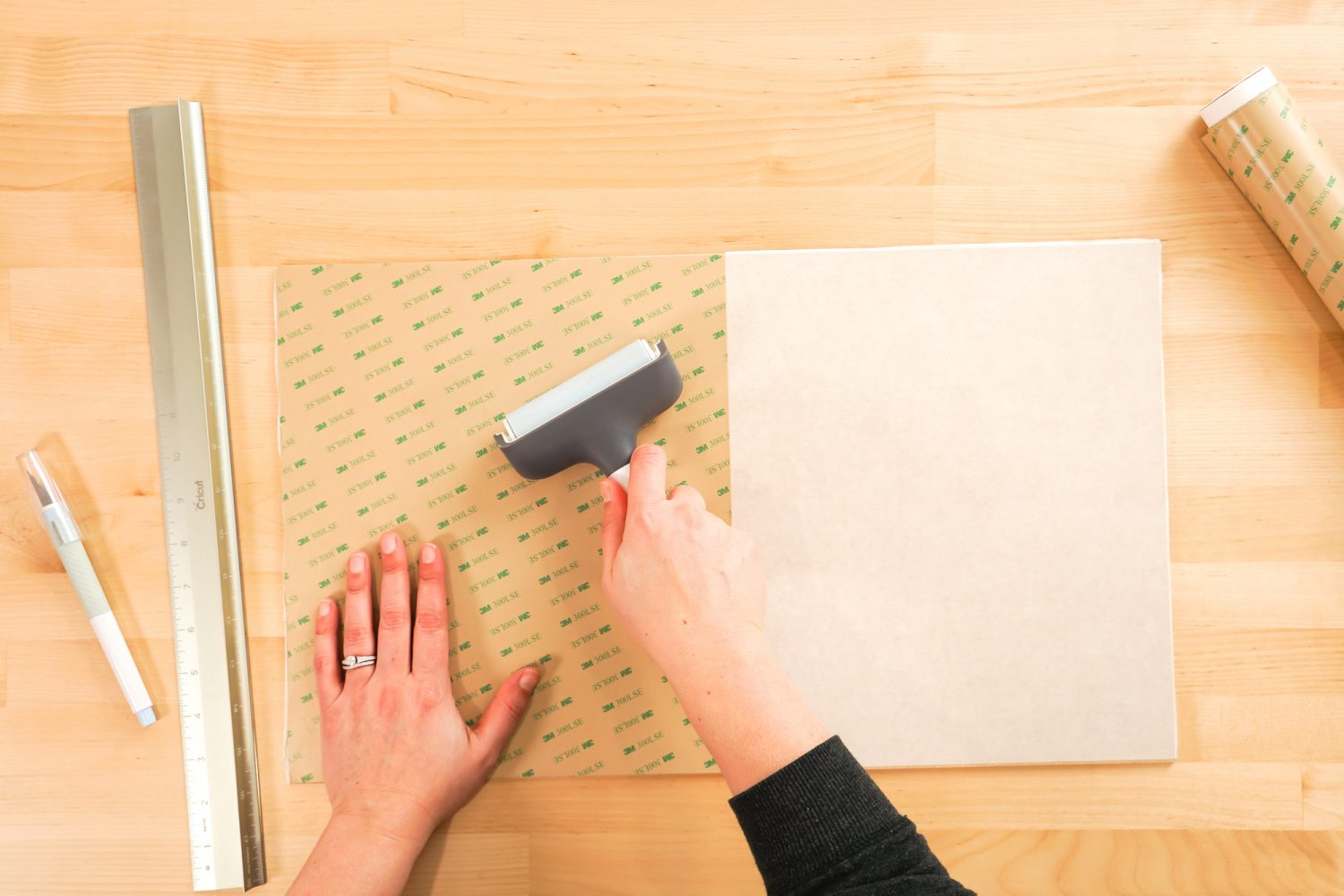 Okay, let's cut this thing!
Upload the Hello Spring SVG File to the Glowforge App
I've included three layers in the file—a backing layer, a layer with the edge and cutouts, and a layer with just the cutouts. I like being able to use files in different ways, so this gives some flexibility.

For the way I am crafting the sign, I don't need the cutout layer, so I deleted it and resized the two pieces to fit on a single piece of draftboard—about 10″ tall in this case.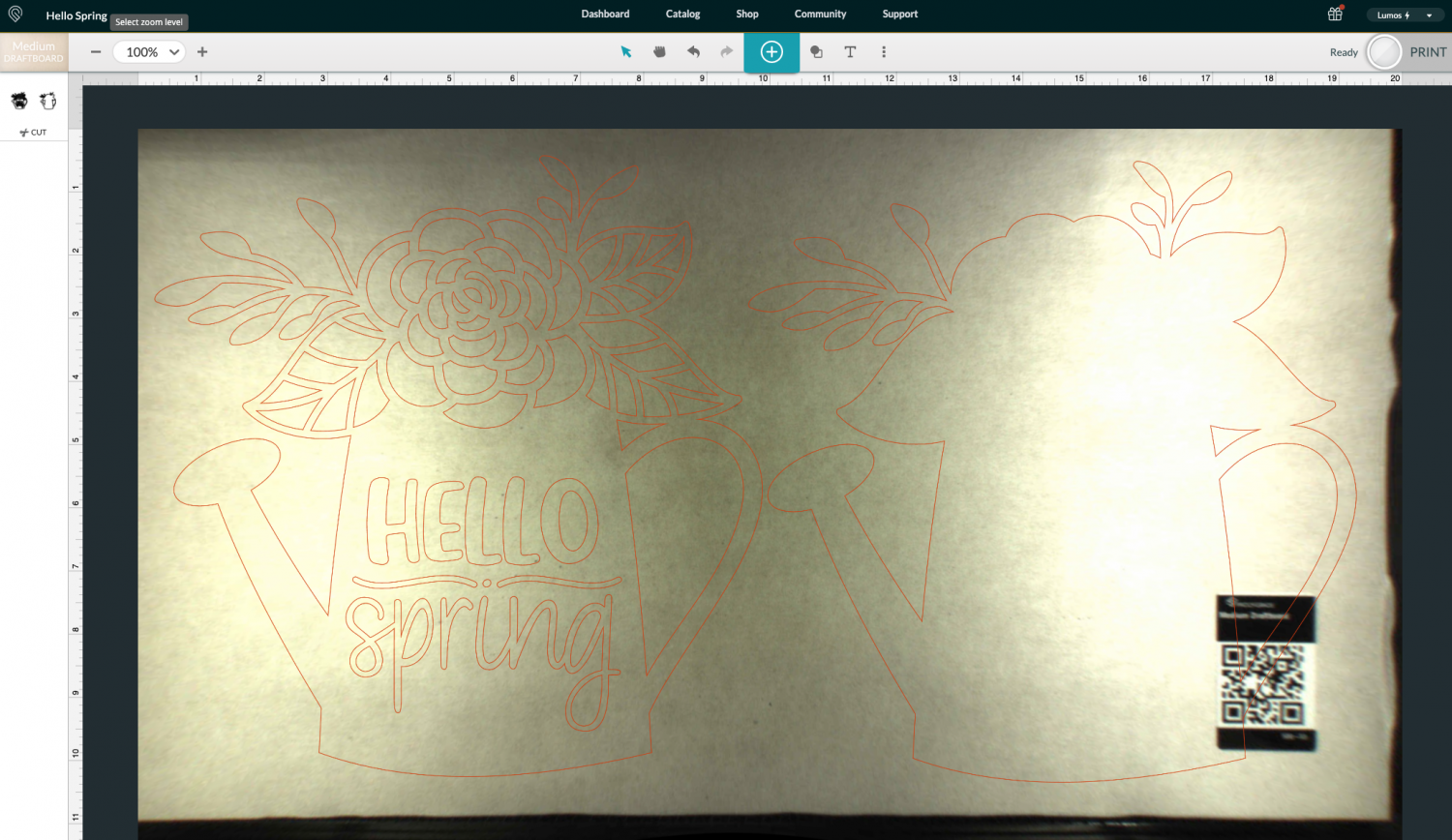 If you're using a proofgrade material, it should have a QR code for your Glowforge to read. Mine automatically selected draftboard. You can also select it by hand by clicking in the upper left on the material: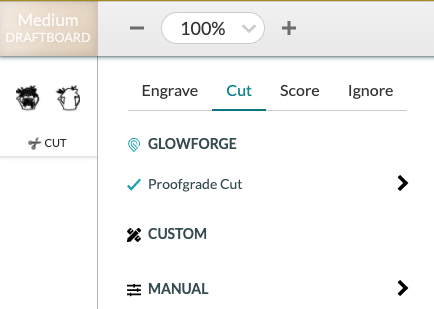 You'll also want to make sure it's set to cut and not engrave.
Cut Your Material
Place your draftboard in the bed of the Glowforge with the 3M adhesive side down and to the left, so that the cutout Hello Spring piece will be the side with the adhesive backing.
Once you've set up your file and material, click Print in the upper right. Your Glowforge will do some wizardry and then you'll be able to click the button and watch your machine do its thing (but don't look directly at the laser!).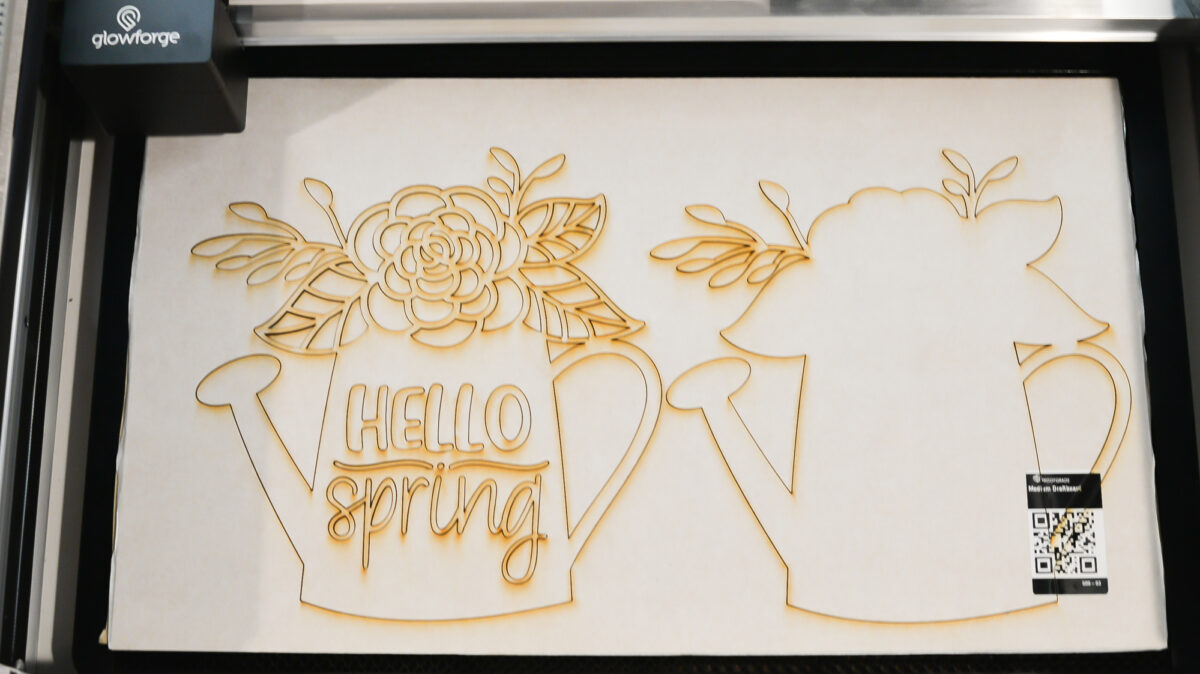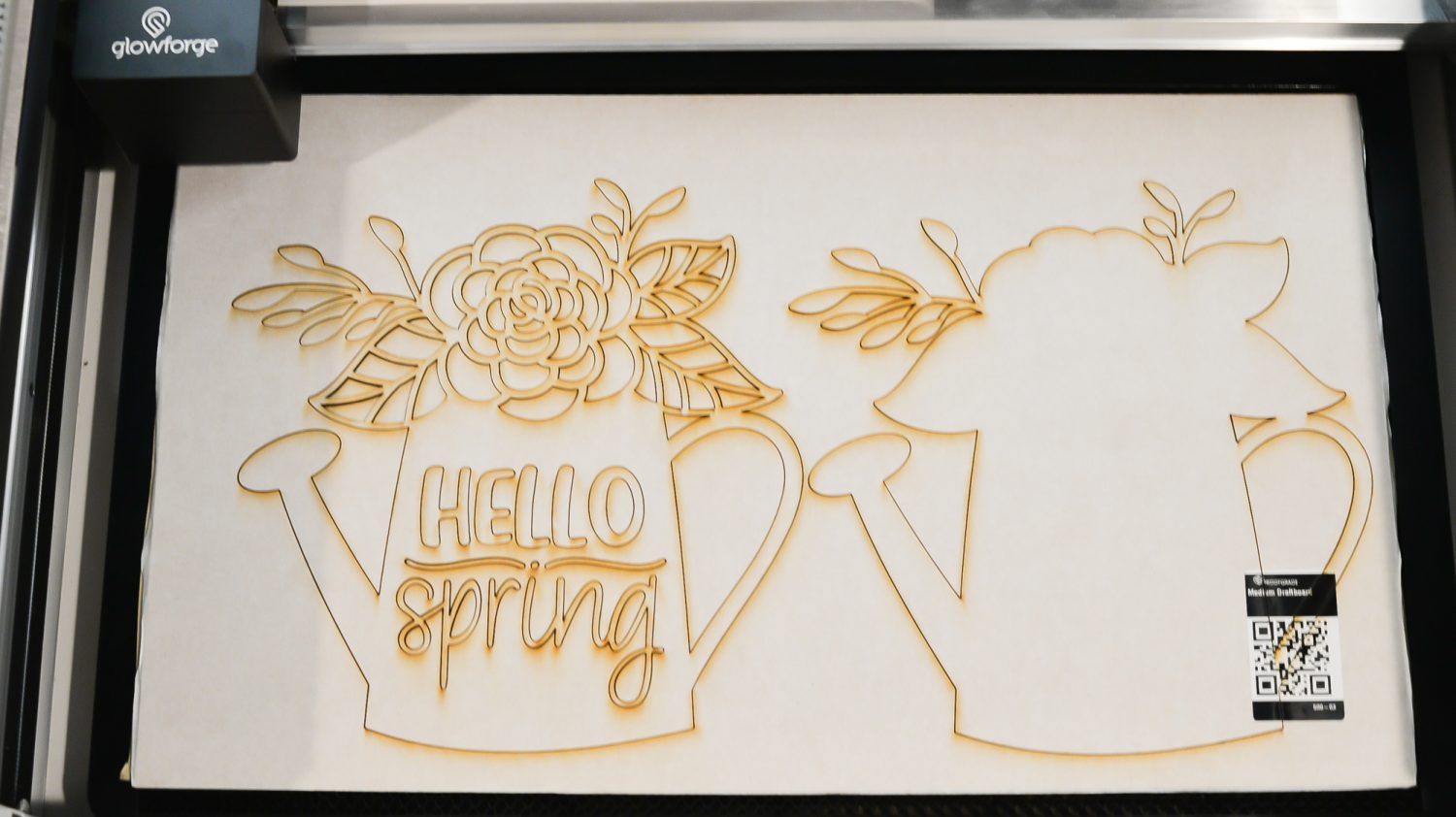 Once your file is cut, you can use a bit of masking tape over the smaller pieces so you can remove the whole cutout from your machine without the tiny bits dropping into the crumb tray. We'll be using almost all of the pieces, including the centers of the letters, so make sure you don't lose them.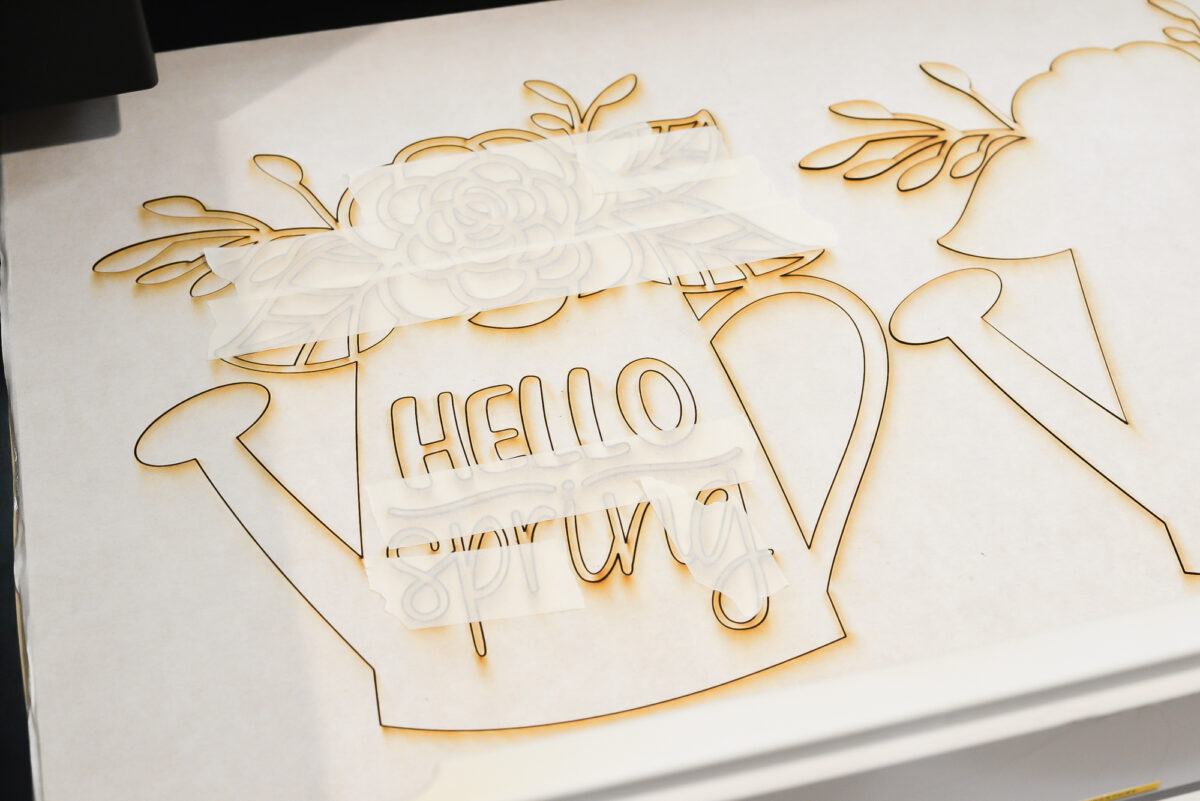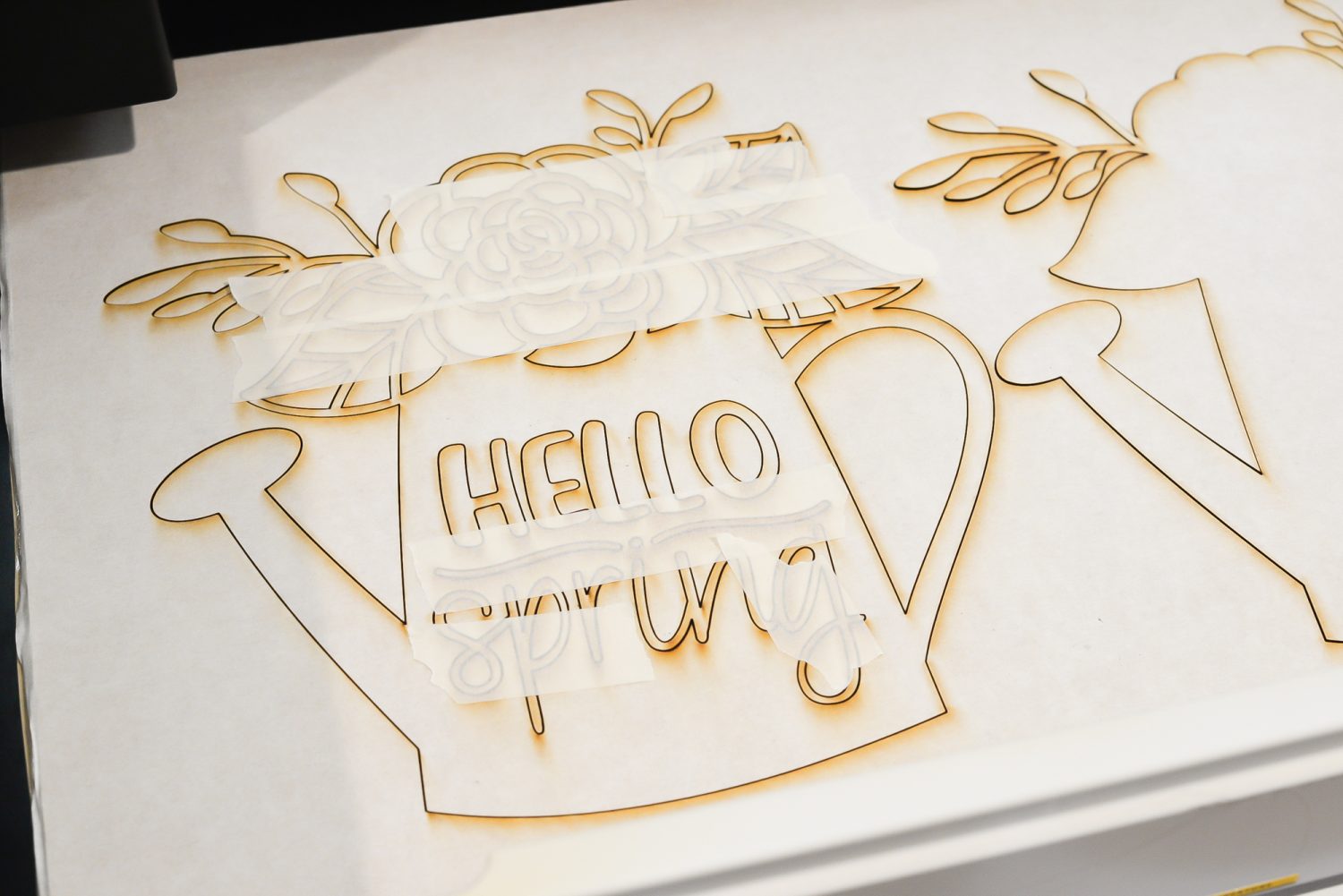 Here's what you should have. The only pieces you can discard (or throw into a scrap drawer—I keep pretty much all my scraps around here!) are the inside of the watering can handle and the little triangle right above that.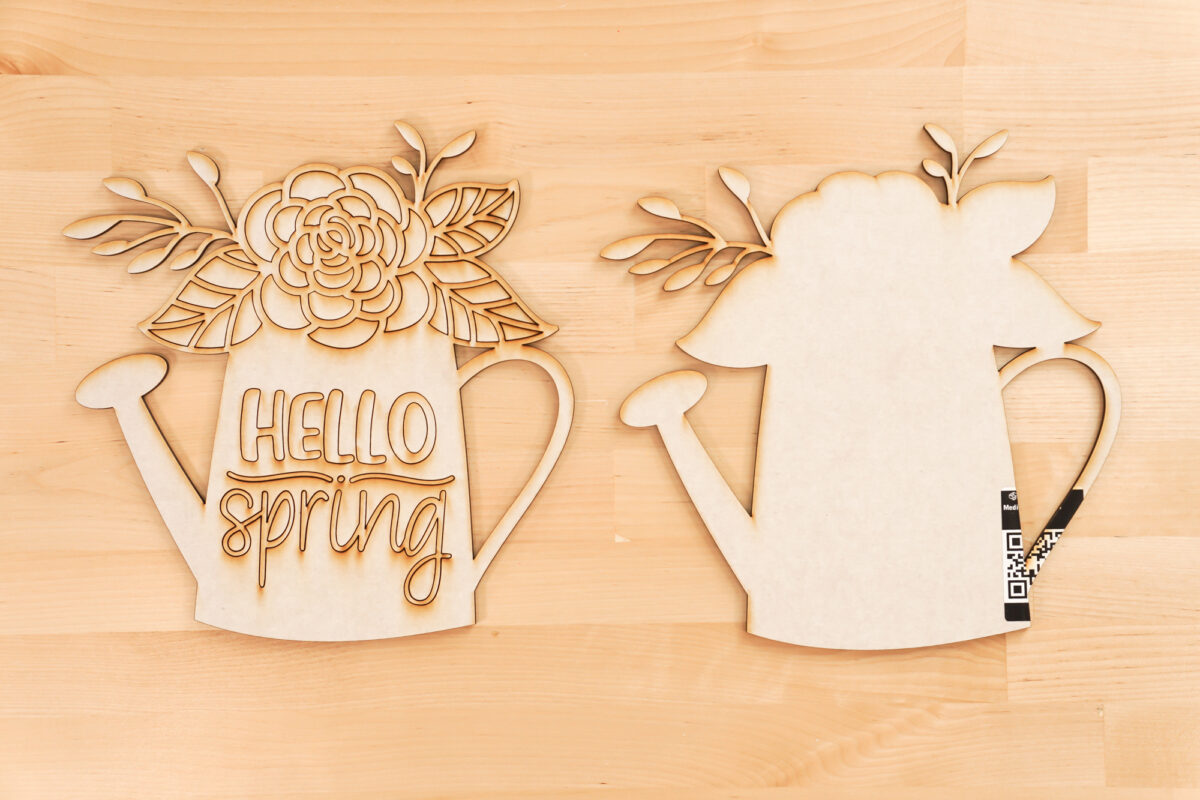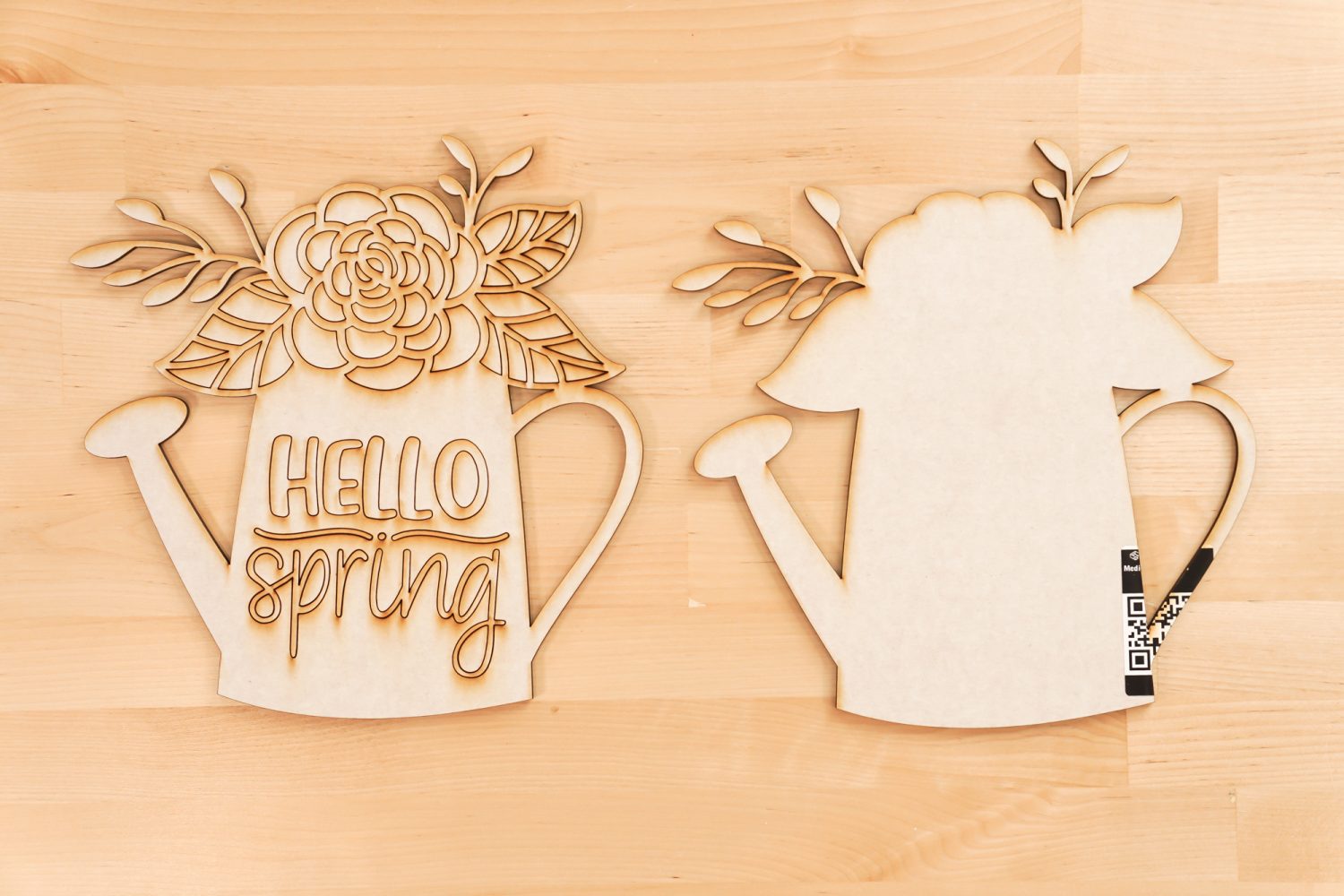 Remove the Mask
Now separate your pieces into the different colors you're going to use. Note that the interiors of the letters will be the same color as the watering can itself.
Then remove all of the masking off the front of the pieces (do not remove the liner to the 3M adhesive on the back yet!).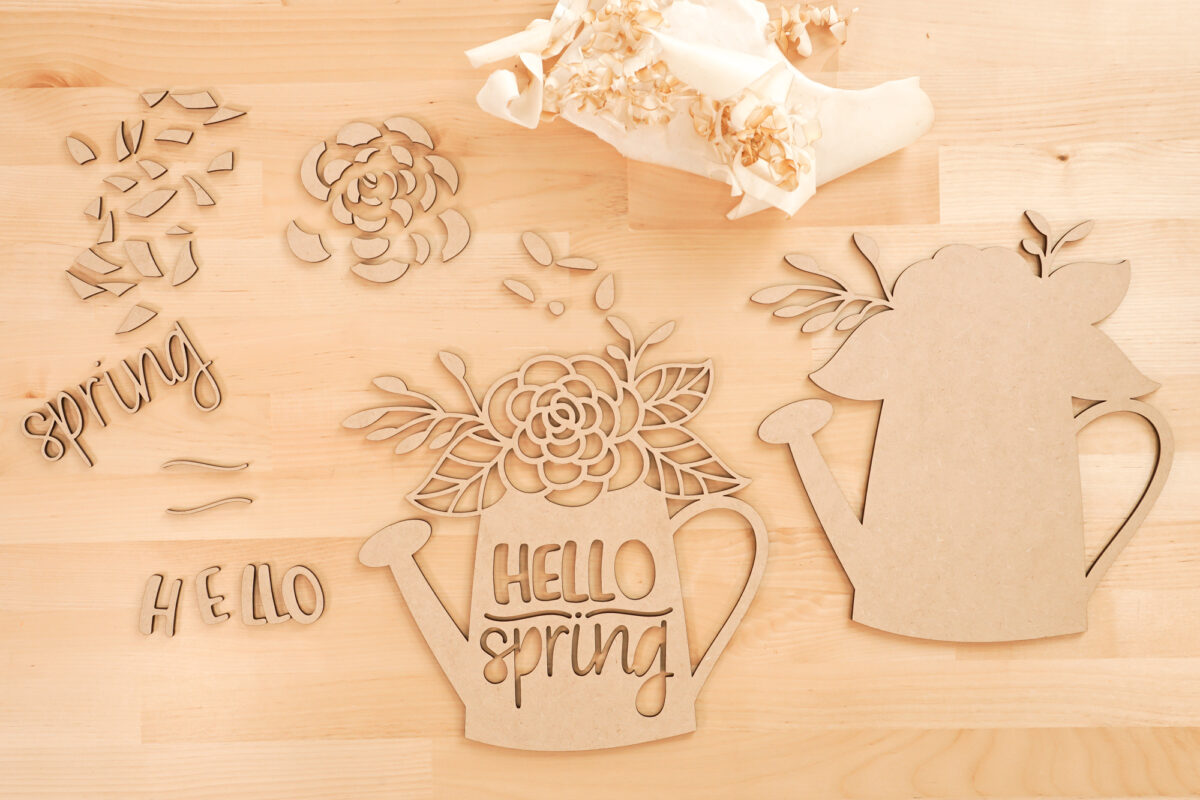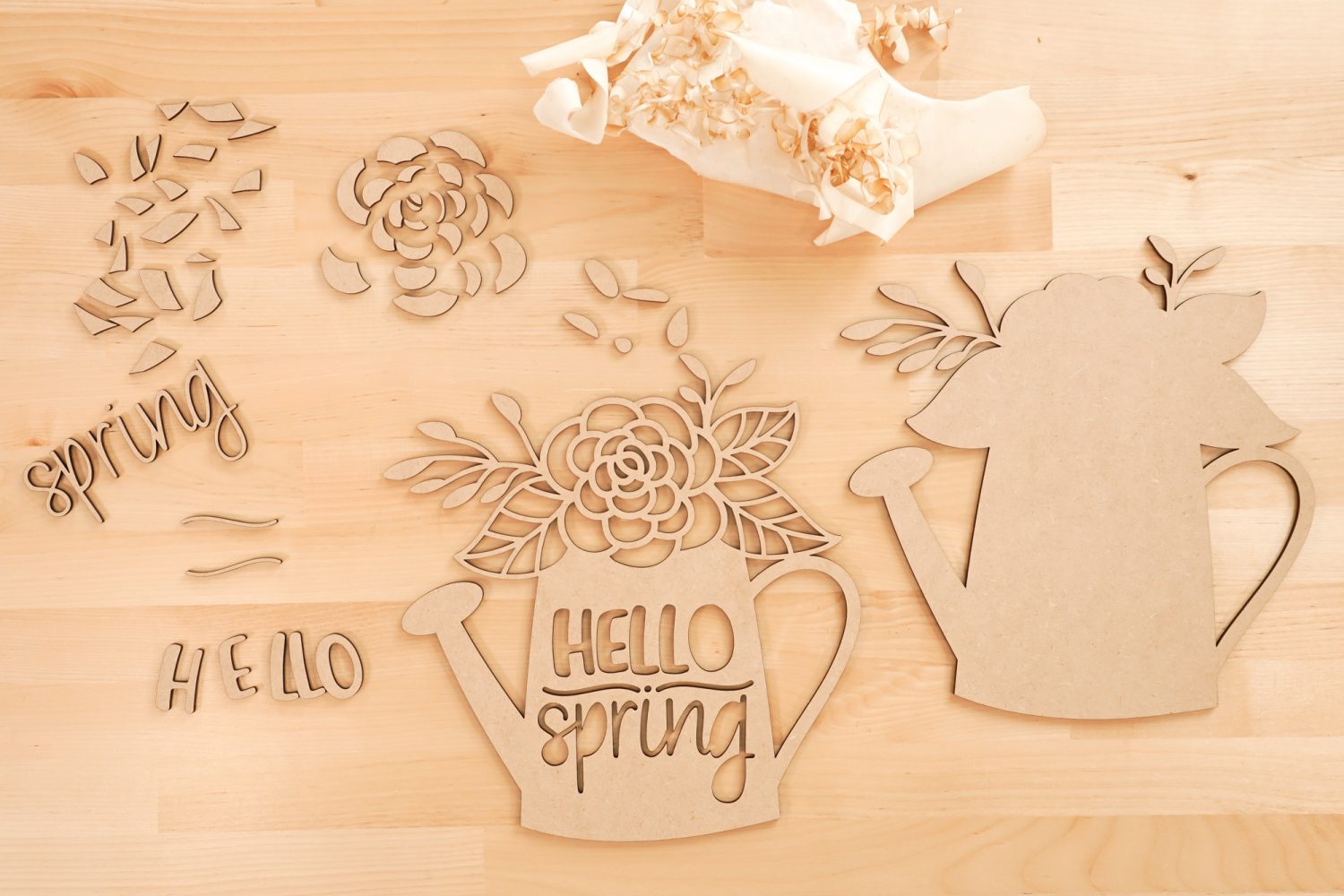 Paint Your Pieces
You can then paint your pieces however you like. For this project, I went with spray paint (Montana Gold is my go-to brand), but you can also use craft paint like I did for this Halloween sign.
Assemble Your Hello Spring Sign
I might be bananas, but I love this next part. It's like assembling a puzzle!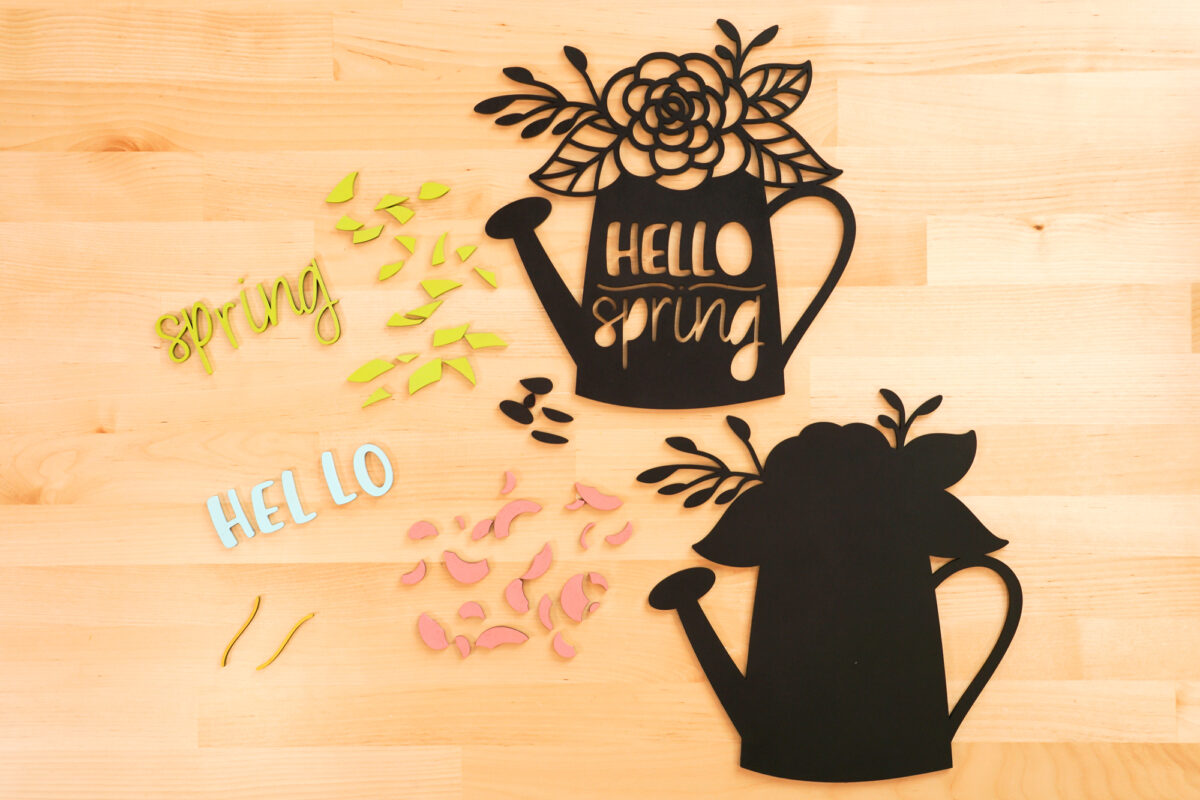 Start by peeling back the liner on the 3M adhesive on the black cutout piece, and then affix it to the other backing piece.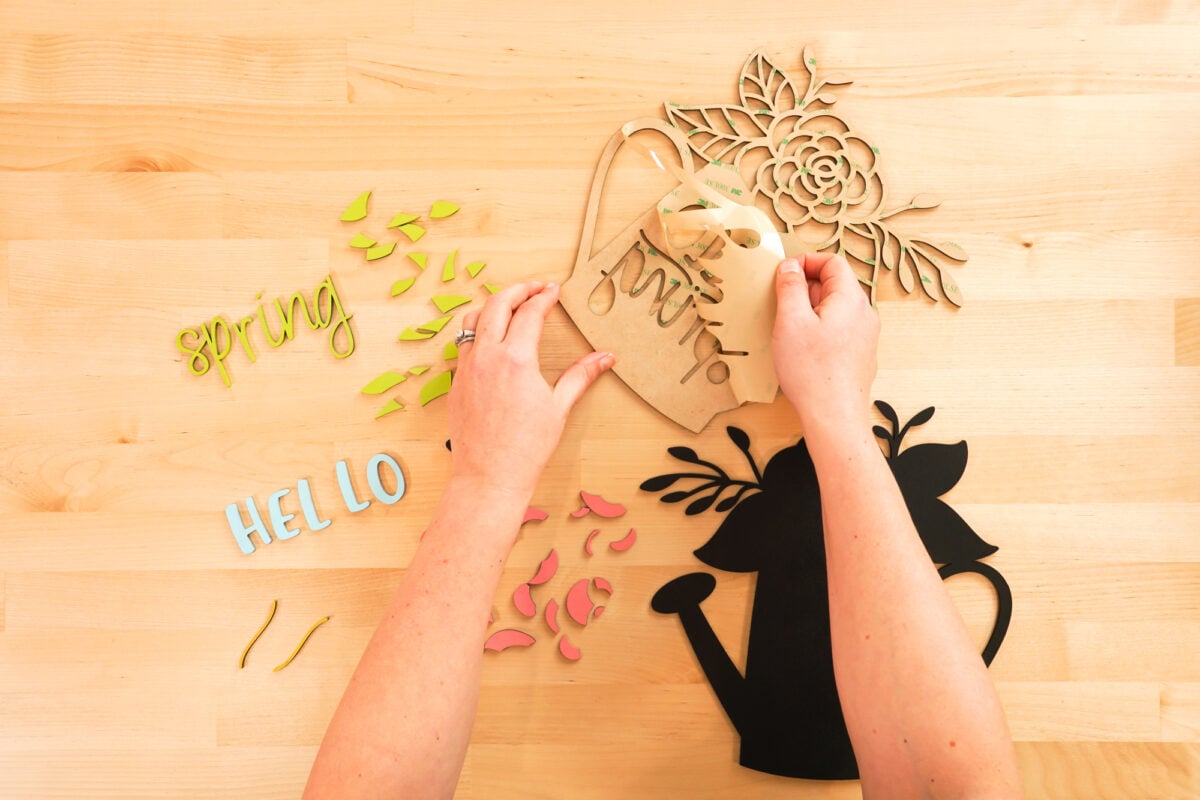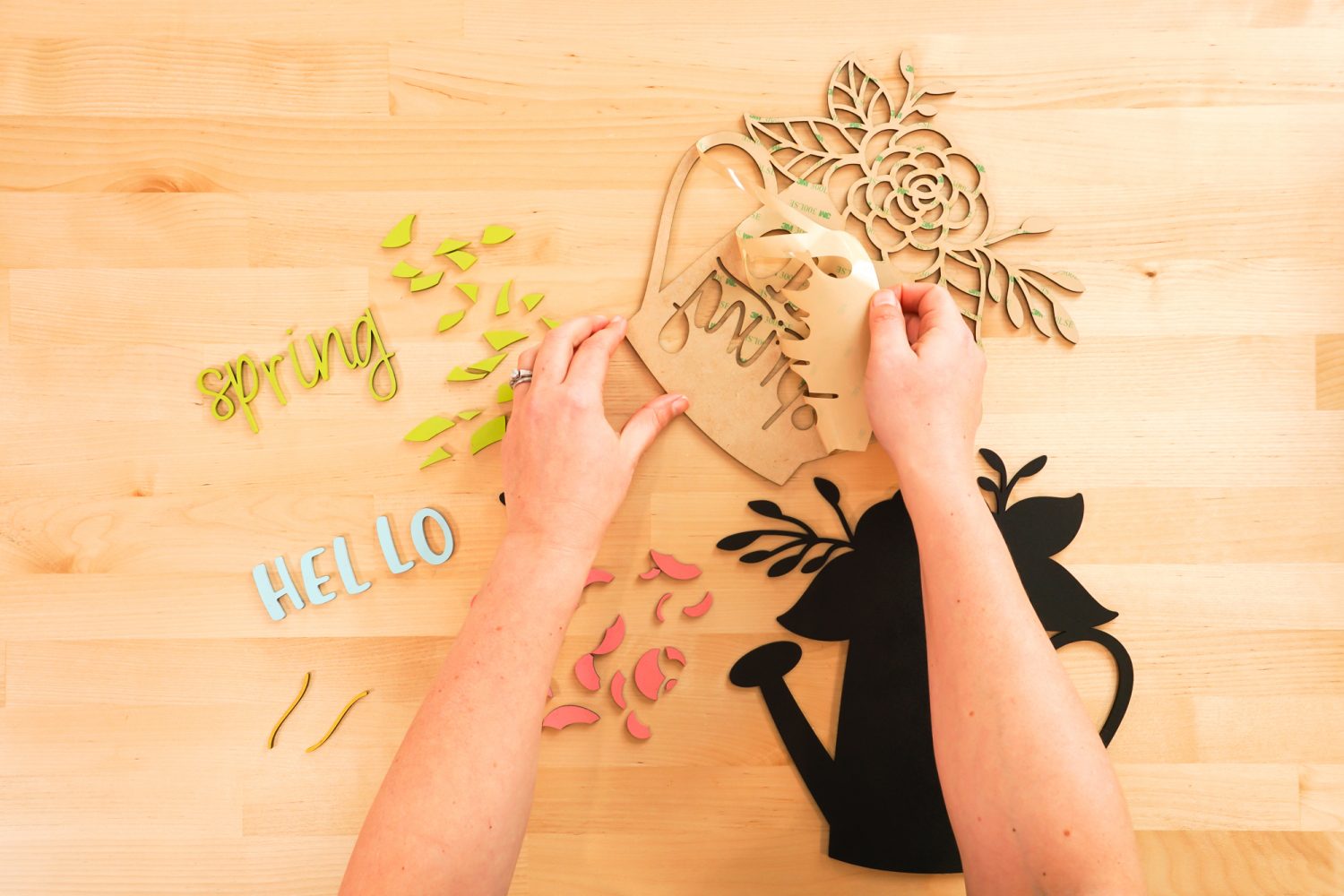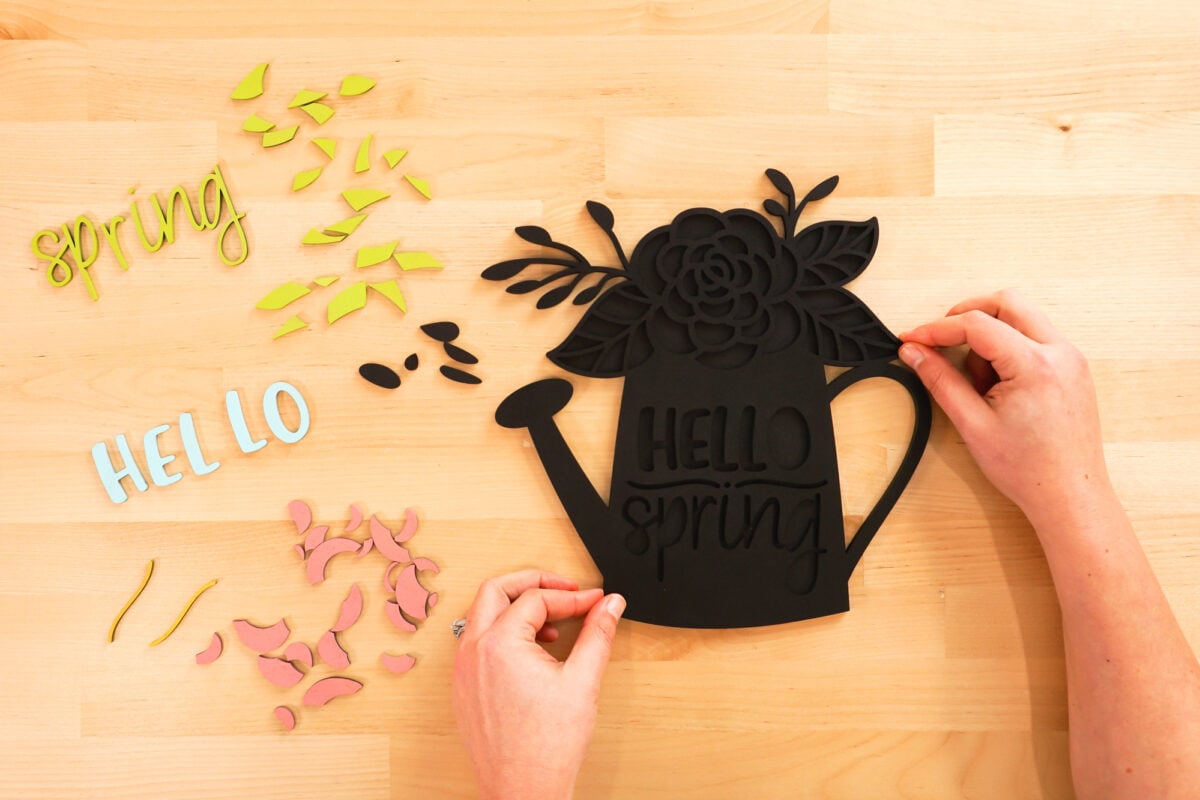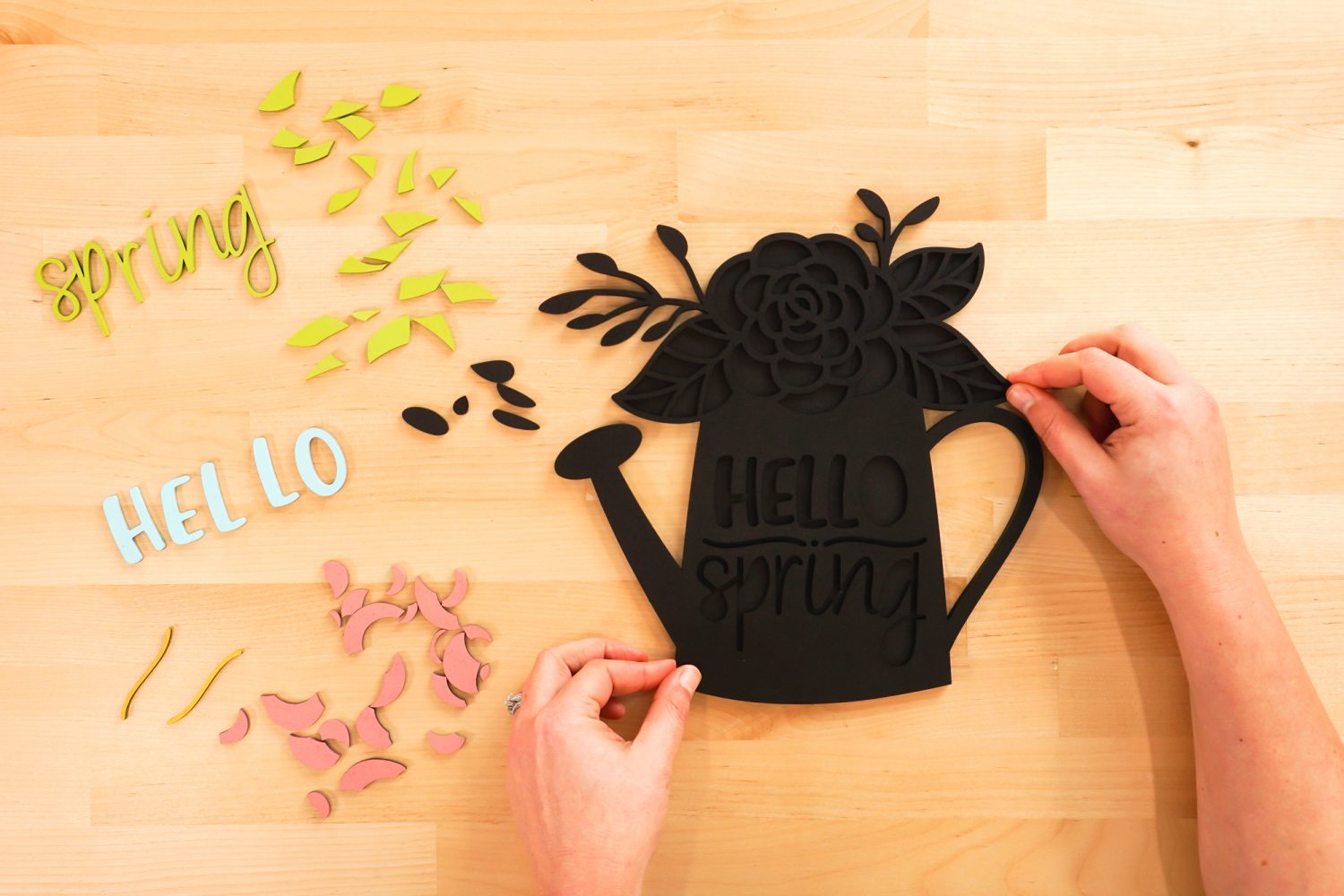 Now just peel back the liner on the colorful pieces, and insert them into the frame. You can use tweezers to pull off the backing liner, but honestly I find my fingernail works better than anything else for this.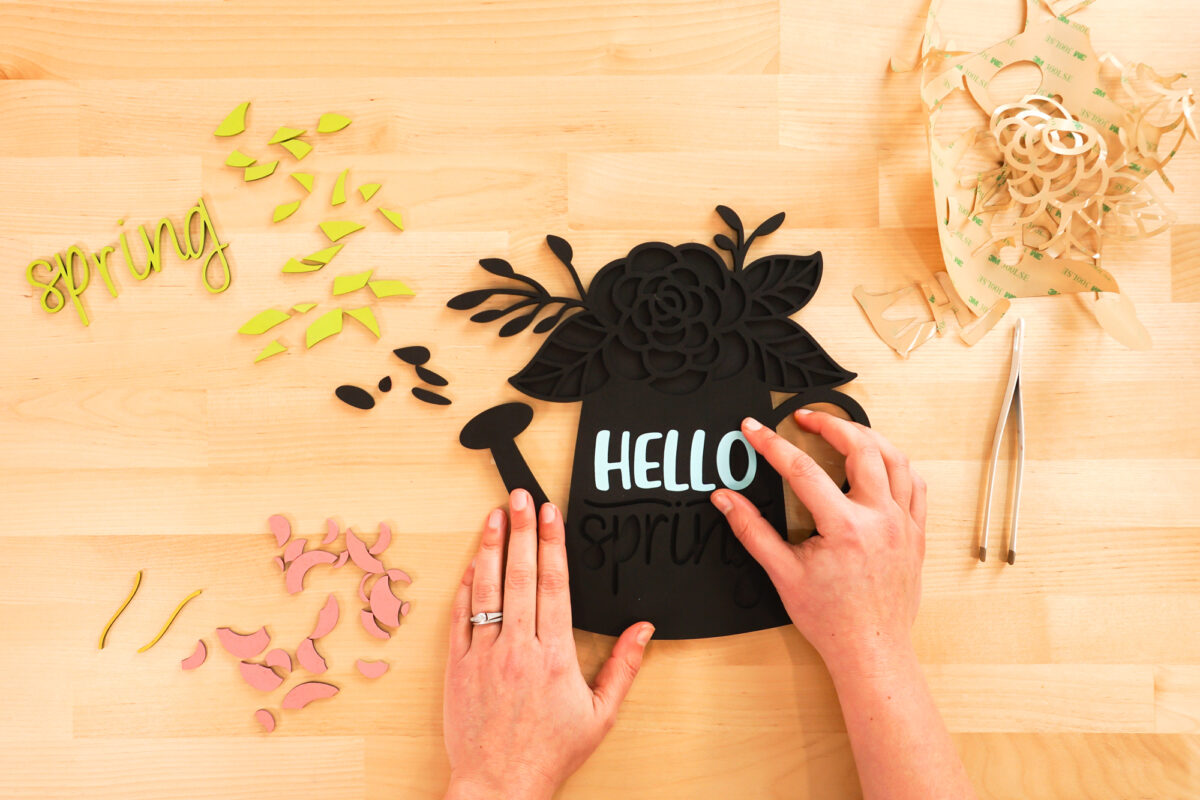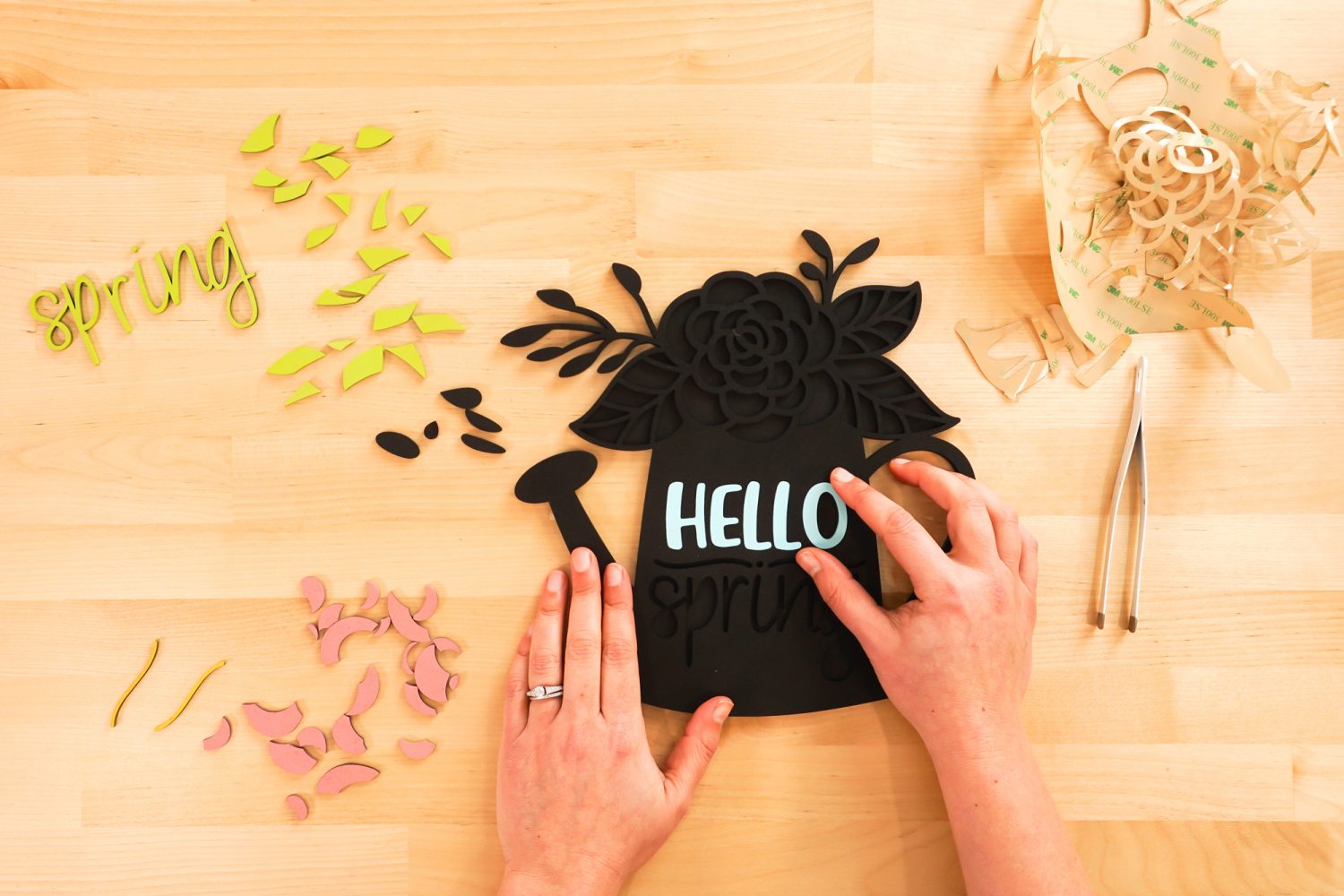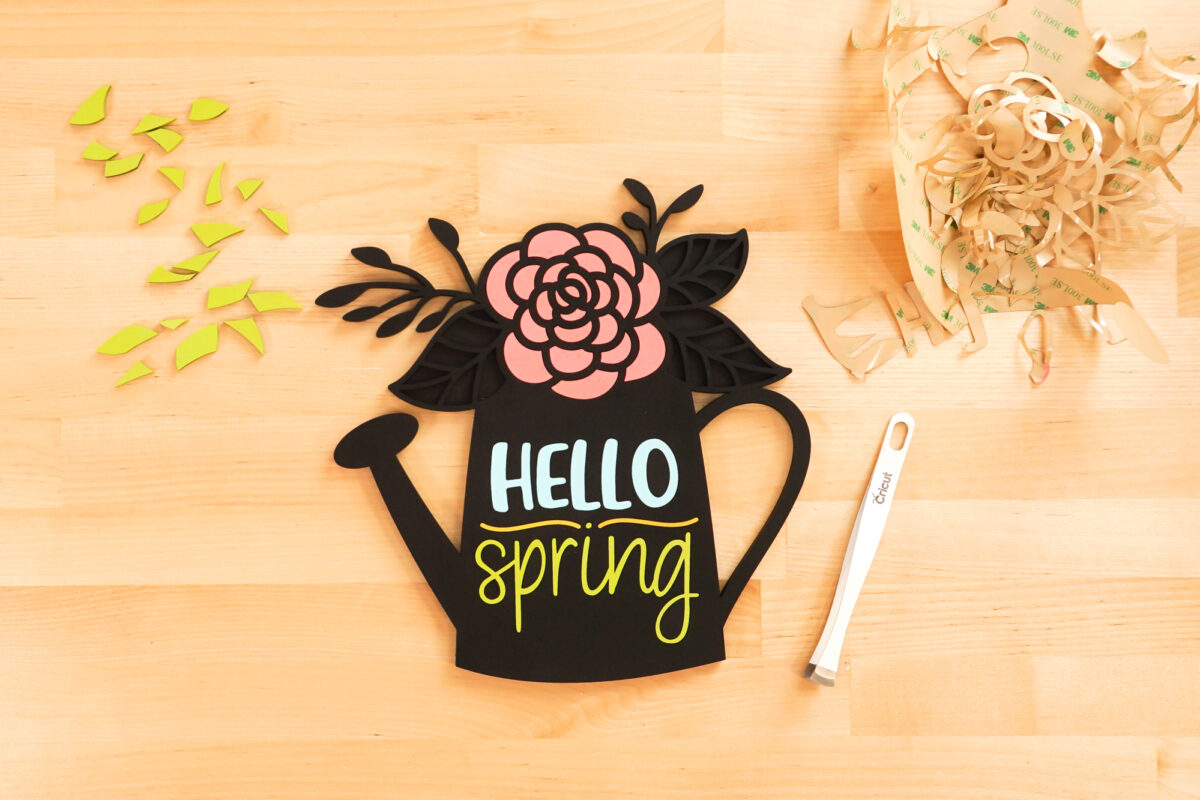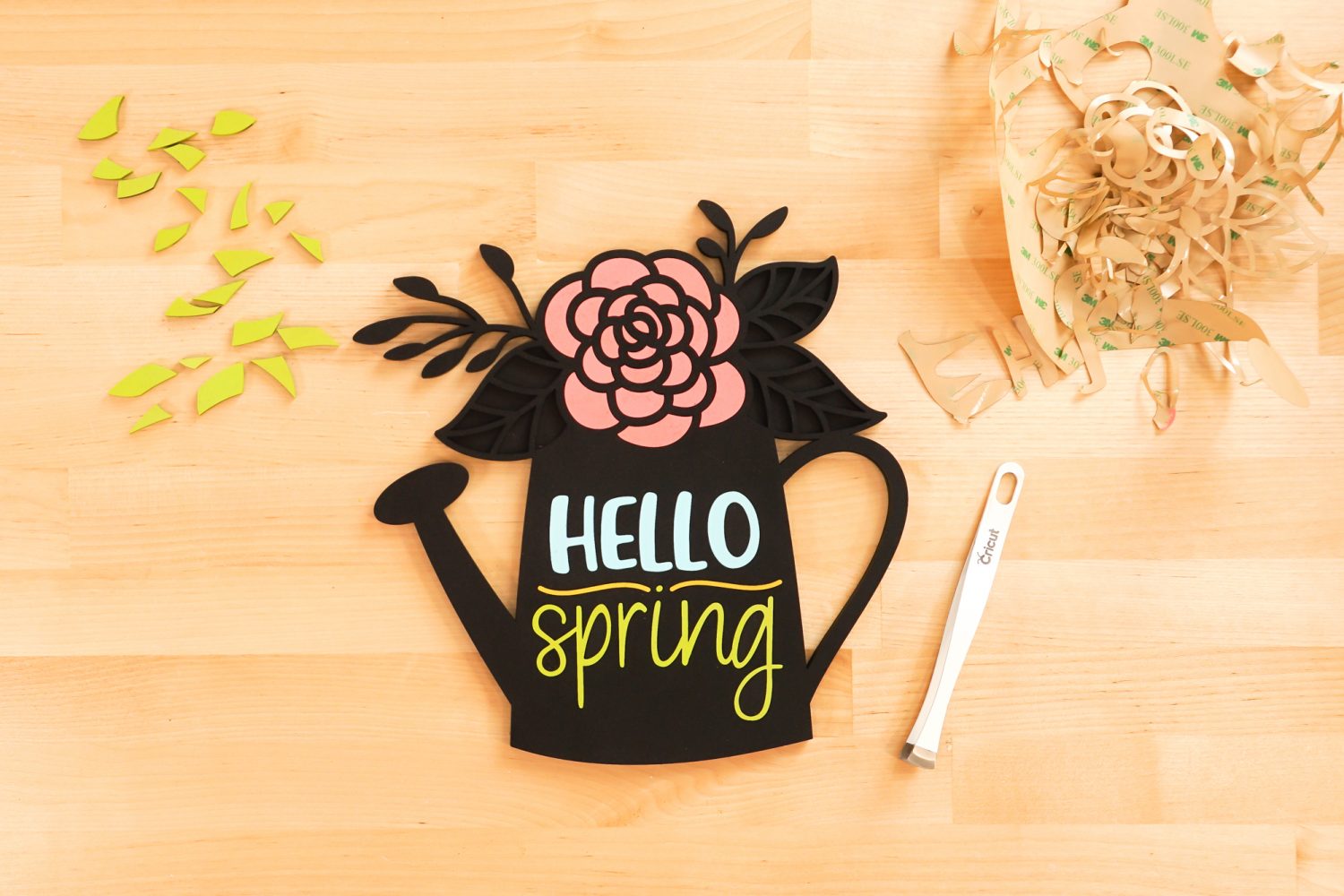 Press everything really well (I ran my brayer across it) to make sure the adhesive sticks, and you're done! If you'd like, you can glue a ribbon to the back for hanging.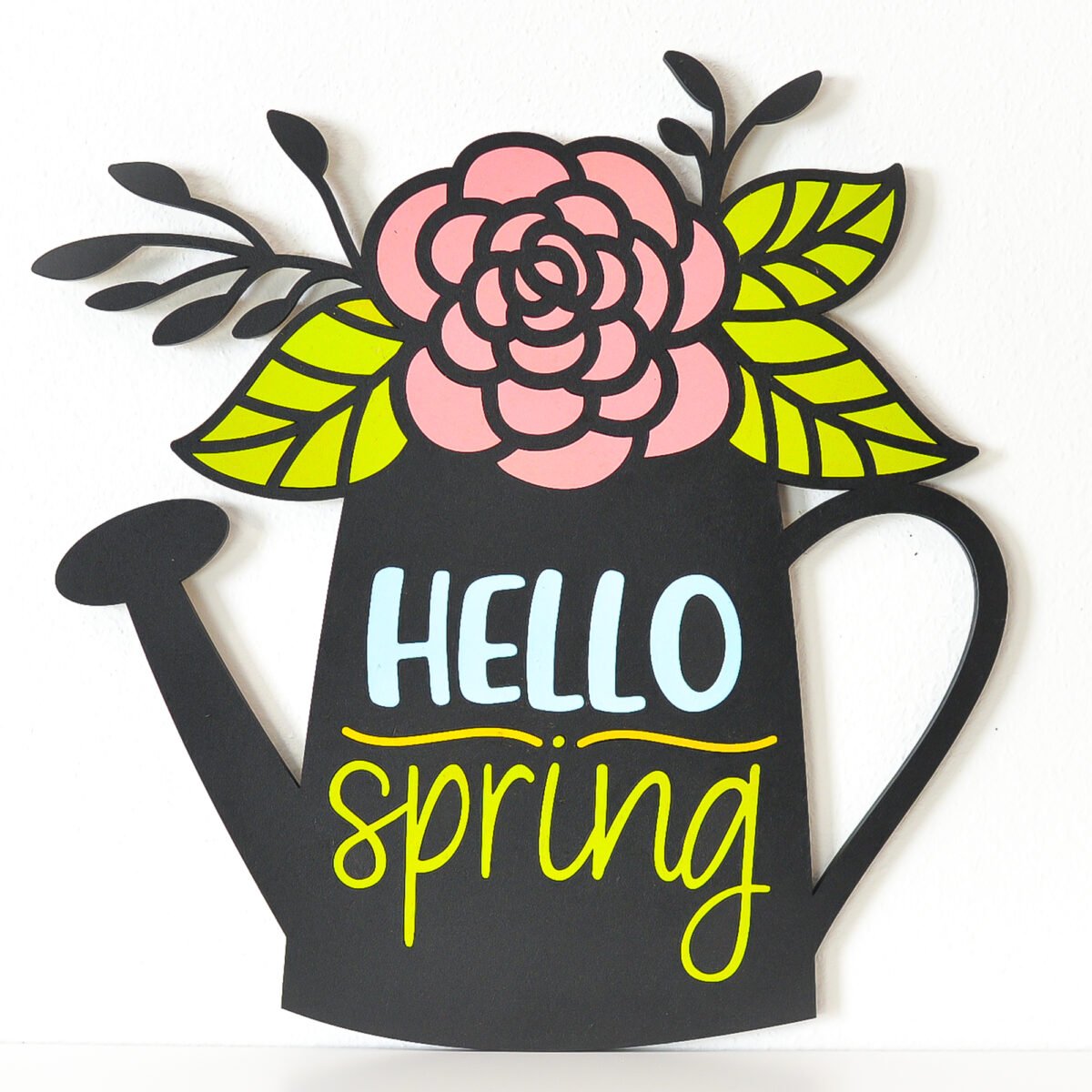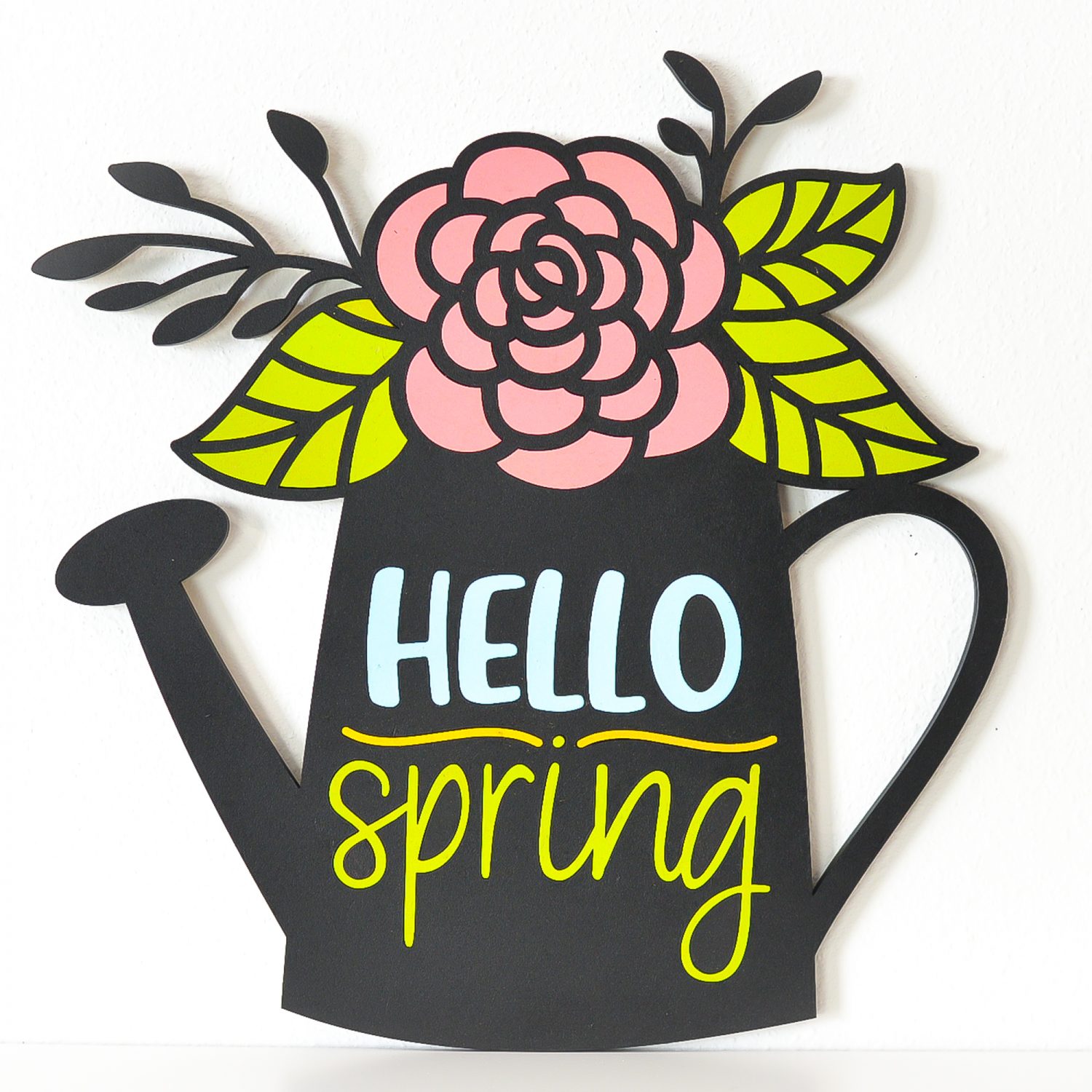 You're ready to welcome spring! Happy crafting!