Get ready to send those kiddos out on the ultimate egg hunt! This free Easter Egg Hunt SVG is perfect for Easter baskets, t-shirts and so much more!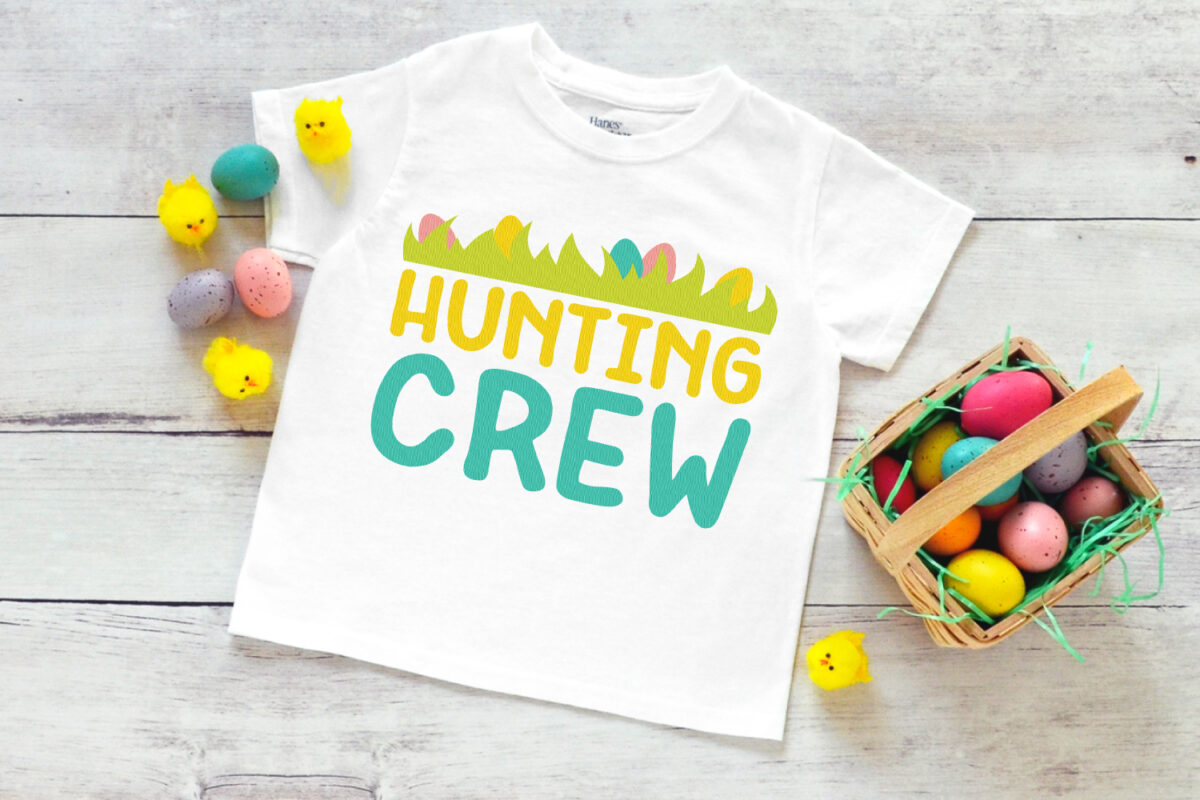 What would Easter be without a little (or big) egg hunt? Now that my boys are approaching the 4 year mark (WHAT? WHEN? HOW? WHY?!) I can appreciate the evolution of the Easter egg hunt…here's a little breakdown of how our hunts have gone so far:
Year #1: Dress babies cute so they can sleep all day and we can snap a million pics. Zero hunt.
Year #2: Dress toddlers cute so they can get find one egg and ignore the rest, and we can snap a million pics while they eat the plastic grass out of their Easter baskets.
Year #3: Dress bigger toddlers cute, throw some plastic eggs around the backyard, and watch them fight over one as they are surrounded by 40 other eggs and snap a million pics.
Year #4: This year! I'm planning on, yes, dressing them cute and snapping a million pics. We'll see if we get an actual hunt this year!
They are already pros at finding objects strategically placed out of their reach so I imagine hunting down some Easter eggs in the backyard is going to be a piece of cake! Watching my boys have fun on holidays like this is the best!
Make sure your egg hunting team is ready for the job! This Easter Egg Hunt SVG Bundle has everything you need to dress up those Easter baskets, t-shirts, Easter totes, baby onesies, and just about anything else you can think of to get ready for that egg hunt!
I'll be over here in northern CA keeping my fingers crossed that the rain stays away—there's nothing better than a bunch of muddy kids hyped up on sugar, right? *sarcasm*
Also check out my cute Easter Gnome SVG files!
Download the Free Easter Egg Hunt File under SVGs C184
This file can be found in my Free Craft Resource Library. The file number is: C184.
Want access to this free file? Join my FREE resource library! All you need is the password to get in, which you can get by filling out the form below!
Buy the Easter Egg Hunt SVG Bundle Here